While matching with your partner is not as popular in America as in other countries, there is still a charming and endearing aesthetic when couples can pull it off without looking tacky. One of the best ways this can be done is by matching watches. These present the best of many worlds.
Watches are beautiful and add a level of sophistication to an outfit that is hard to beat. When paired with the fact that you also match with your partner, what could better? Watches are also subtle enough that it's not too obvious and only the keen and observant will notice. You could also use this as an excuse to buy yourself a new watch! And still present a meaningful gift to your significant other that proves you don't mind being identified with them in public. So whether you buy one to share or you both choose the same watch, we've got you covered. The following co-ed watches will no doubt inspire some envy amongst your friends.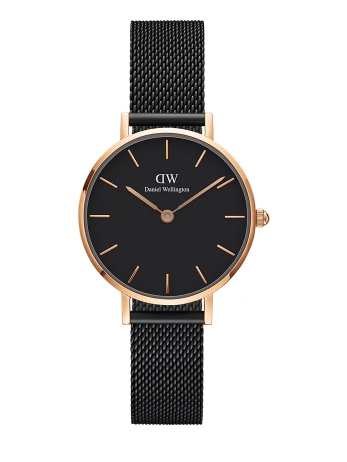 These watches come in both mens' and womens' sizes, with sizes ranging from 40mm to 32mm. If you both truly want to match it might be best to buy two 36mm faces. It might be a bit big on one wrist and a bit small on the other, but the difference won't be noticeable to the wearer or the observer. One of the things that I love about the Daniel Wellington watches is the interchangeable straps. These come in all sorts of colors and fabrics that can make matching a breeze. The watch faces come in either gold or silver, giving you another way to match.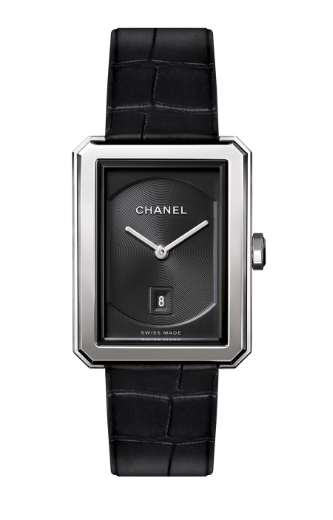 I really like the shape and size of this watch. While it is on the expensive side, it will be a watch that will last a lifetime, which would make sharing it with your partner that much more unique. This type of watch comes in a couple of different sizes and colors schemes. The one I like the best for couples was the classic silver and black. But if you are a part of a couple that typically disagrees on fashion, there are plenty of other designs within this style of watch that you both will be able to agree on at least one.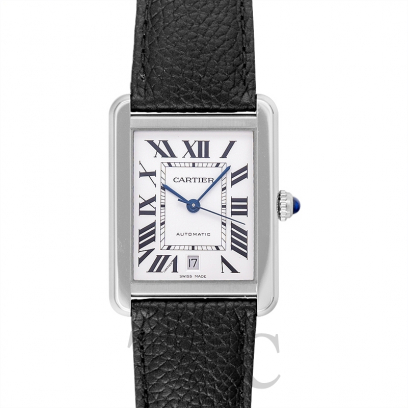 While this is technically a men's watch, the timeless design, slim profile, and major brand name will silence and nay-sayers. I especially love the old-fashioned face connected to the neutral bands. Again I would choose the large model with the silver face and black, leather band. The large model should fit both wrists well, but measuring to make sure wouldn't be too bad of an idea either.
4: IWC Pilot's Watch Mark XVIII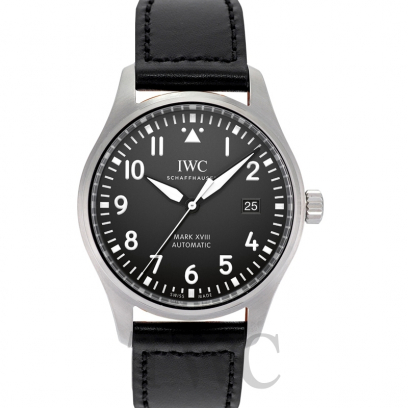 This is the perfect watch for those couples who only kind of want to match. They offer this watch with a black face or a white face and I immediately thought that this would be perfect to contrast each partner. If your partner is the yin to your yang, than these might be the perfect watches for you. This watch has been minimalized to the bare necessities, and is quite stunning in its simplicity. These two watches represent, in my mind, the fact that matching doesn't always mean looking exactly the same. This was one of the only watches that I could find that contrasted each other in a simple and elegant way, but I am sure more are out there if you are up for an adventure.
5: Apple Watch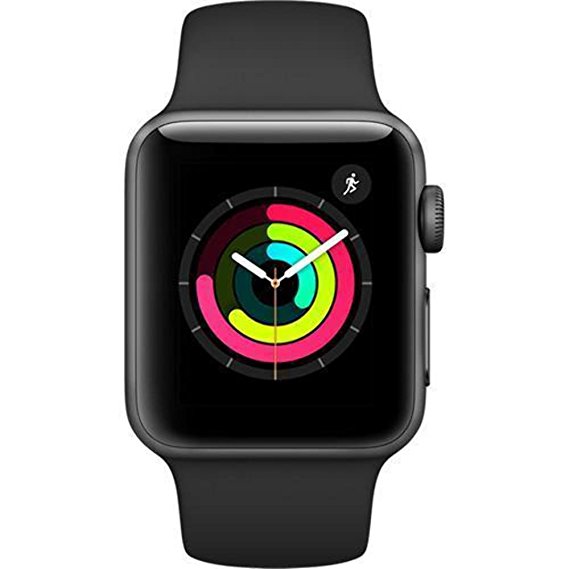 This symbolizes a category that ought to be included, fitness watches. These tracker watches all try to be unisex, with a few bright colors tailored towards women, so to me they are a no brainer. But if you and your partner are committed to fitness, then this might be the perfect gift, you can also get matching or contrasting bands.
Another fascinating way to match, if you are married, is to get fitness tracker wedding bands, this company called Motiv makes these great rings that do all sorts of cool stuff, and matching sets can be bought for those really active couples.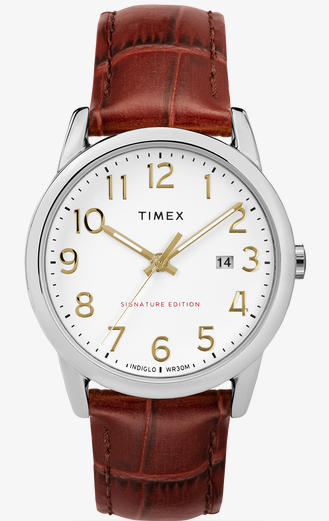 For those couples on a tighter budget, these Timex Easy Reader watch can be what you've been looking for. Again, while these are considered a men's watch, the face is small enough and the bands neutral enough that the same watch could be worn by either a man or a women. I love the utilitarian look of these watches. They would look great paired with just about anything and can easily travel between business casual to a weekend barbecue.
What watches do you think you and your partner can rock? Leave any suggestions for other great couple's watches below!