Fitness trackers have evolved enormously over the years. They're no longer glorified pedometers since they serve a myriad of others purposes nowadays. Most basic fitness trackers today can track the steps you take, the distance you travel, how many calories you burn per day, and even how long you sleep. They're useful little gadgets if you need to know how active you are.
The best fitness trackers are those that feel comfortable to wear, track a variety of sports, and don't cost an arm and a leg. We understand it may be a bit daunting trying to pick a fitness tracker that best fits your needs, so we have put together eleven of the best fitness watches and trackers on the market today. It is our hope you'll be able to choose wisely from this cream of the crop.
1. Fitbit Charge 3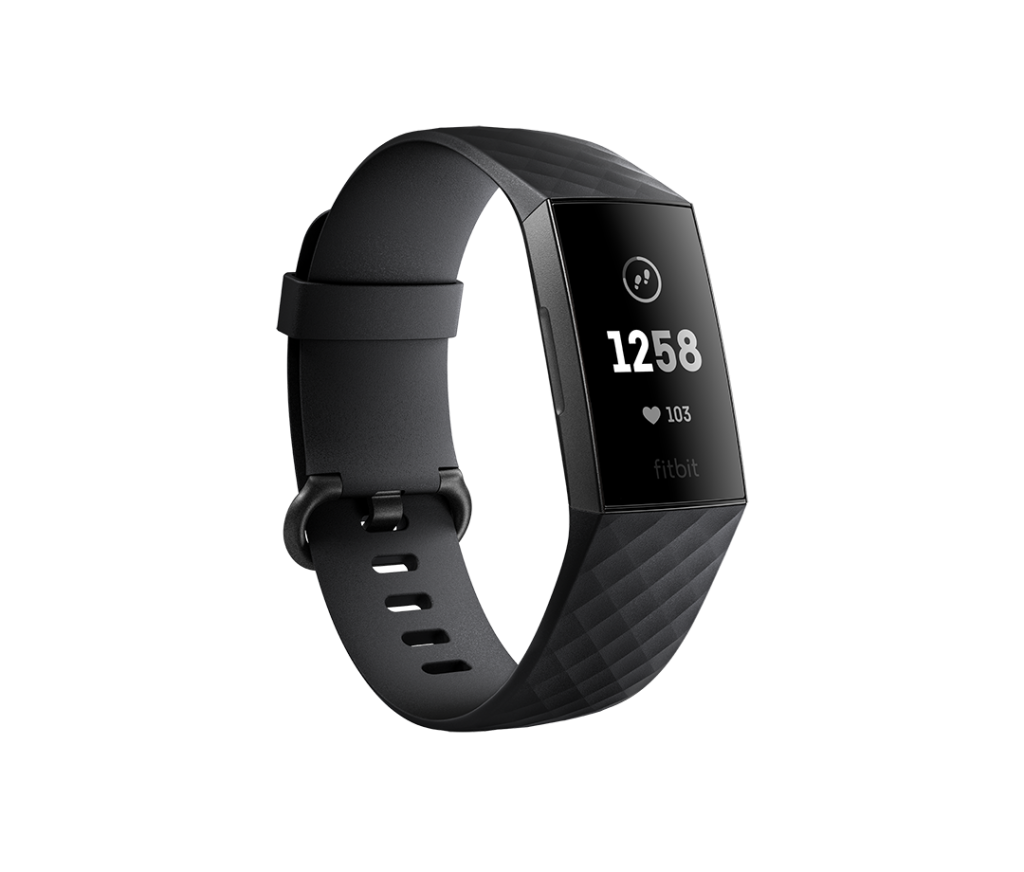 Fitbit has spectacularly redesigned its best product with the Fitbit Charge 3. If you're buying a fitness tracker for the first time, you won't find a better activity tracker at such an affordable price. It tracks distance, steps, calories burned, floors climbed, active minutes, sleep stages, and heart rate (pulse). What's more, you can also pair it with your phone's GPS to map your runs.
Fitbit Charge 3 also comes with a full collection of on-screen notifications including: caller ID, texts, WhatsApp, calendar, etc. It even features an in-built weather app.
Even though the Charge 3 has no on-board GPS and its pulsometer (heart rate tracker) is not the most accurate, it's a definite upgrade from the Fitbit Charge 2, especially if you need full waterproofing and long battery life (1 week).
If you would like to purchase the Fitbit Charge 3, you can purchase it at Amazon here.
2. Fitbit Inspire HR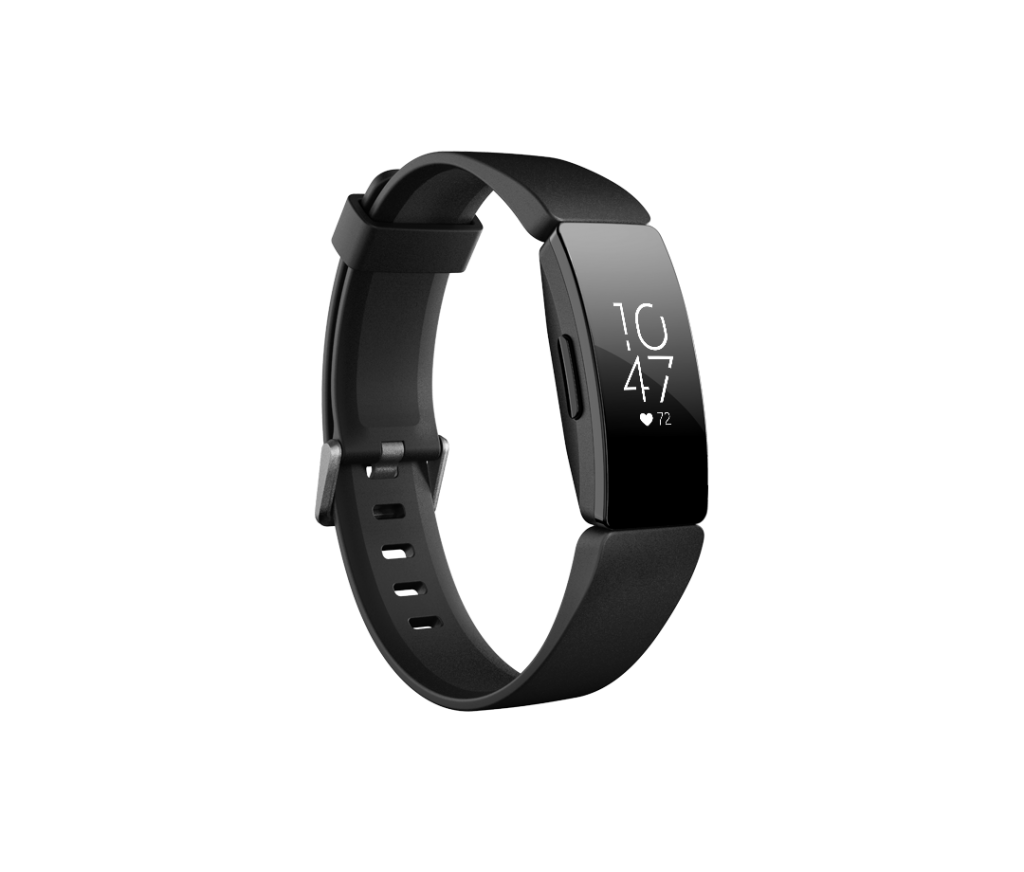 This is a great health tracker, fitness tracker, and sleep tracker. And it only costs $100!
It is lightweight and small, offers smartphone notifications, and supports interchangeable straps. It is packed with features even though it's small. Other features of Fitbit Inspire HR include connected GPS, 5-day battery life, and heart rate sensor.
Fitbit Inspire HR is the "Lite" version of Fitbit Charge 3. It lacks some notable features such as an altimeter, notification history, and a larger display. But if you're not in need of these features, then Inspire HR is a great option.
Click on the following link to buy the Fitbit Inspire HR here.
3. Samsung Gear Sport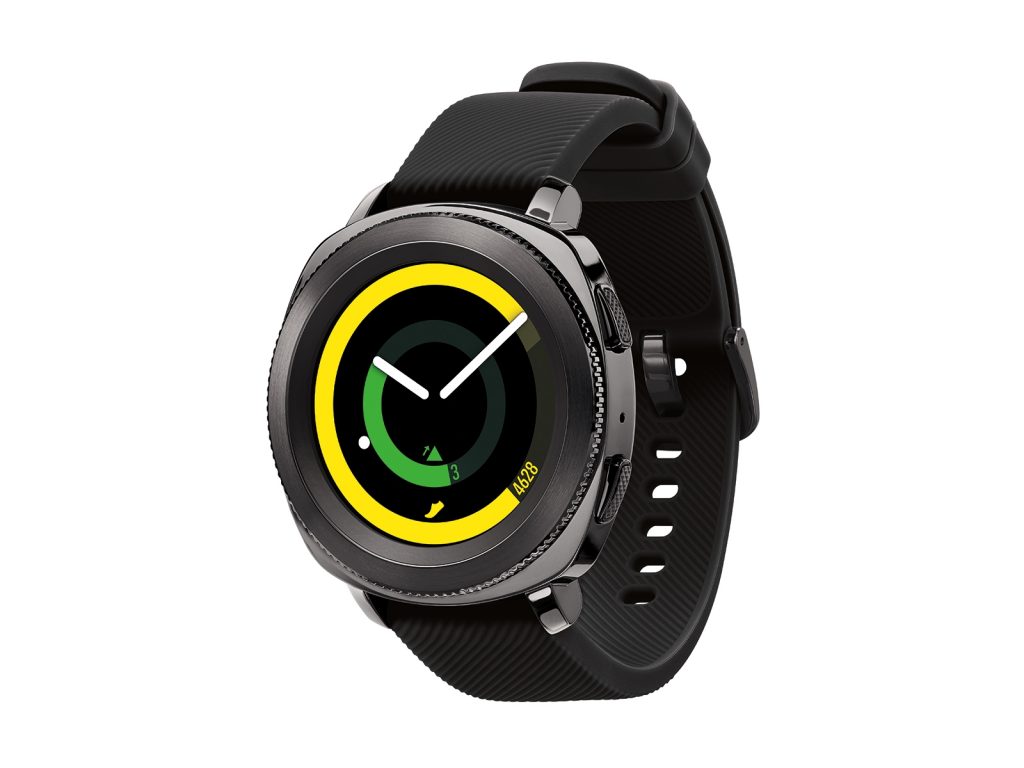 This is more of a watch than a fitness tracker, but it's still chock-full of features including: built-in GPS, pulsometer, and waterproofing. It also has fully-fledged smartwatch abilities and onboard music storage.
But on the downside, it has a shorter battery life than Fitbit Inspire HR and Fitbit Charge 3. In addition, its sleep tracking is not as advanced as that of other smaller activity trackers. And at a price range of $150 to $280, it's also costlier than other standard fitness trackers. Hence why it;s been replaced by Samsung Galaxy Watch Active.
Follow this link to find the Samsung Gear Sport for sale on Amazon here.
4. Samsung Galaxy Watch Active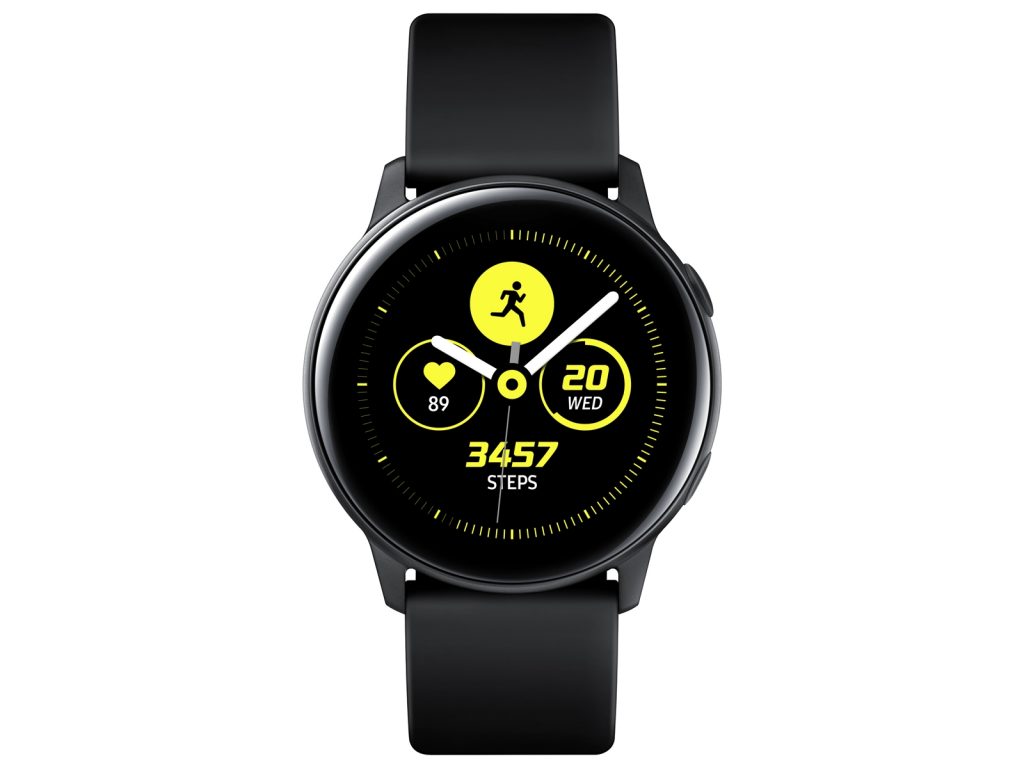 The Samsung Galaxy Watch Active comes with a silky 25-gram design that's perfect for running. As it works perfectly with the advanced fitness app of Samsung, you can track stress levels, heart rate, sleep, and even swim several laps courtesy of its 50-metre water resistance.
Additionally, this tracker's 360×360 resolution, 1.1 inch AMOLED display will look amazing on your wrist as well. Thanks to its 1.15 GHz processor, combined with the latest operating system Tizen, it also delivers great performance. Its Galaxy Store support also means you can customise the smartwatch capability to your preference. And since it's got Power Share and smooth integration with Android operating system, it's great for current users of Samsung, both as an activity tracker and smartwatch.
You will find this watch, and others, available for sale here on Amazon.
5. Garmin Vivosport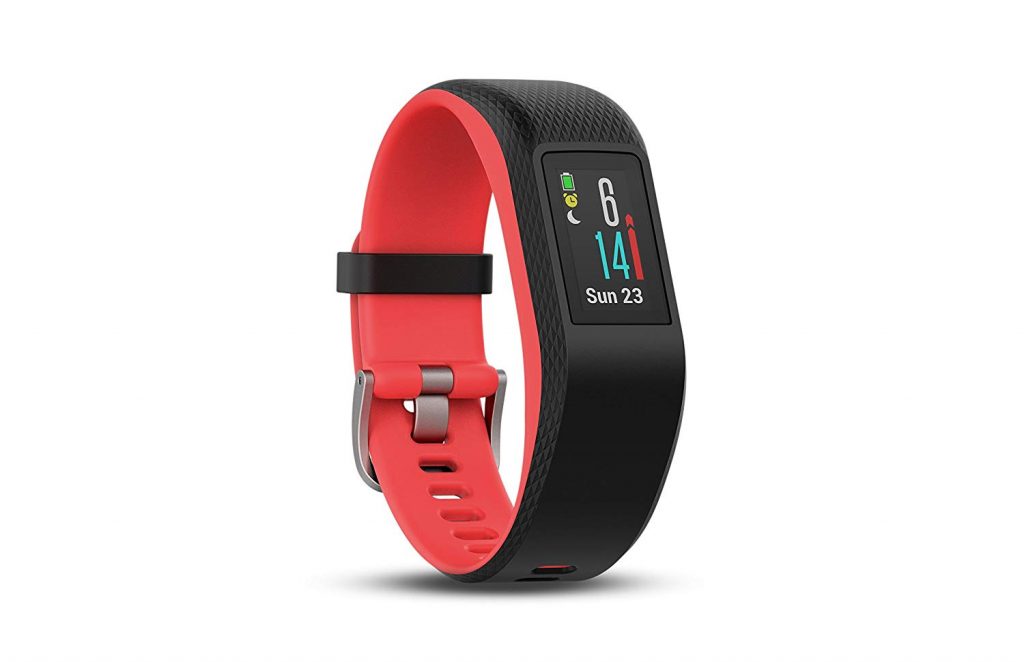 It's not the most stylish of Fitbit products, but Garmin Vivosport is cheaper than most and also comes with a built-in GPS. It offers a solid 7-day battery life from just one charge, even when you use its GPS features.
While it is waterproof, Garmin Vivosport won't easily track your swimming. However, it excels for other types of workouts. It's also great for monitoring your cycling and jogging. Another benefit of this watch is its accurate pulsometer.
Click here to find the Garmin Vivosport for sale on Amazon here.
6. Samsung Gear Fit 2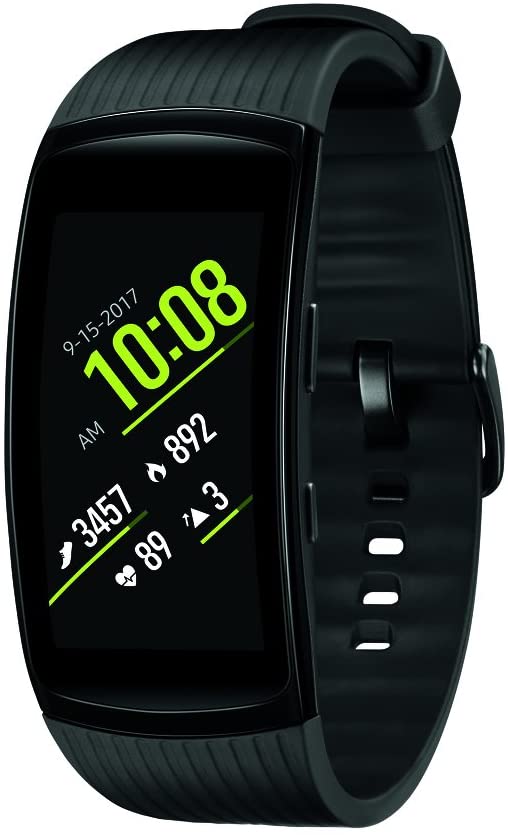 Samsung Gear Fit 2 is an upgrade on Samsung Gear Fit and is an iOS and Android-friendly device that offers a great bang for your buck. With it, you can monitor your step count, heart rate, calories burned, sleep quality, and loads more!
You can accurately map your activity with Samsung Gear Fit 2's built-in GPS. This watch has an auto-tracking feature that recognises and begins tracking various exercise as you move. What's more, you can keep your favourite tunes on GearFit2 or access countless songs on Spotify.
While the device doesn't feature a built-in alarm, has barometer issues, and has limited battery life, it's a massive upgrade from its predecessor, the Samsung Gear Fit.
Click on the link provided to find this watch available for sale at Amazon here.
7. Misfit Vapor 2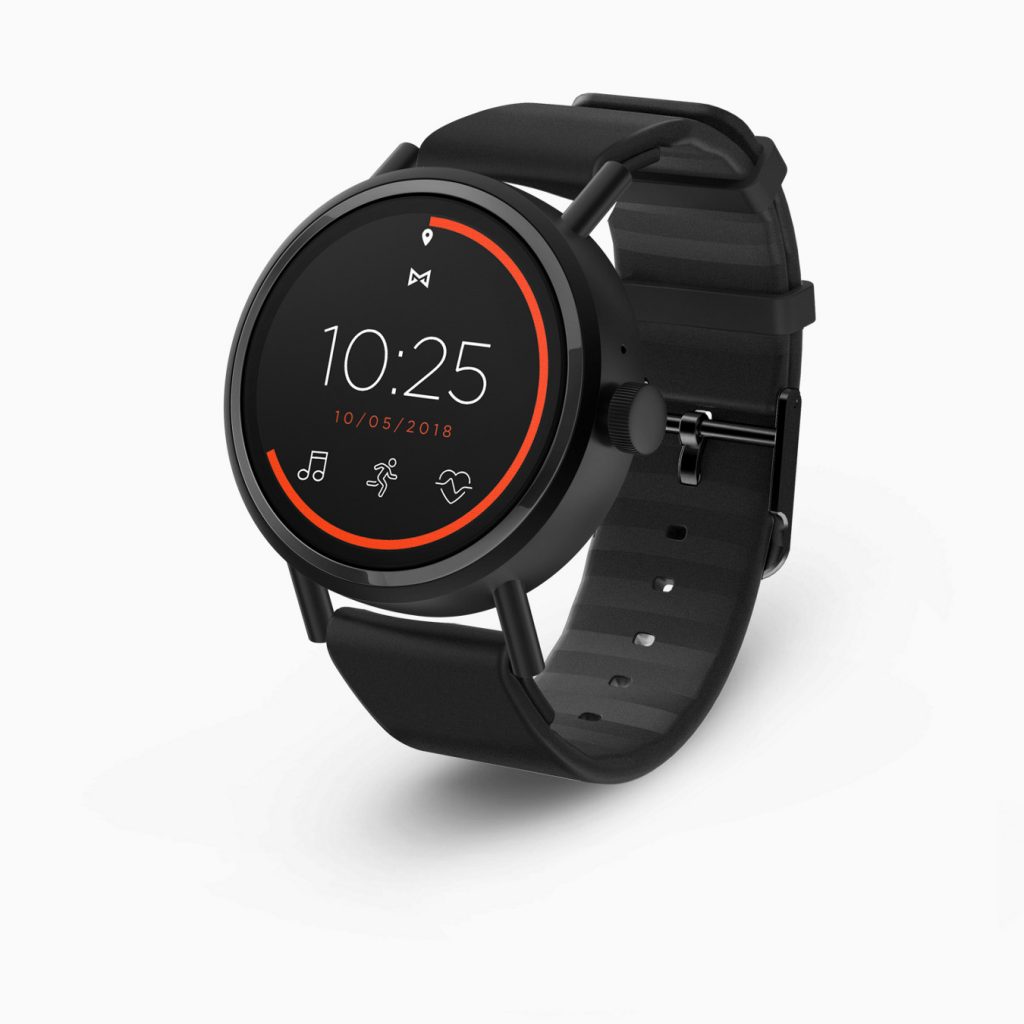 Misfit Vapor 2 is a really great hybrid between various classes of dedicated smartwatches and fitness trackers. This latest offering has upgraded its pulsometer, offering you a new heart rate sensor to monitor your pulse using Google Fit and similar apps.
The watch also features GPS functionality, with which you can use on runs and monitor your location and route without needing a smartphone.
Misfit Vapor 2 has 4GB of internal memory, meaning you can also listen to music away from your phone. There are two options of size: 41mm and 46mm. Furthermore, the screens measure 1.2 and 1.4 inches, respectively. The design is quite sleek at around 11mm, with the configuration boasting a texture fitness band.
Misfit Vapor 2 also features some smartwatch-centred functions such as NFC for Android, Android Pay, or iPhone compatibility, as well as a swim-proof design up to 50-metres. By and large, Misfit Vapor 2 is a reasonably-priced fitness band and smartwatch hybrid that's worth a try if you're in need of a new activity tracker.
You can find the Misfit Vapor 2 for sale on Amazon, which you will find here.
8. Samsung Galaxy Fit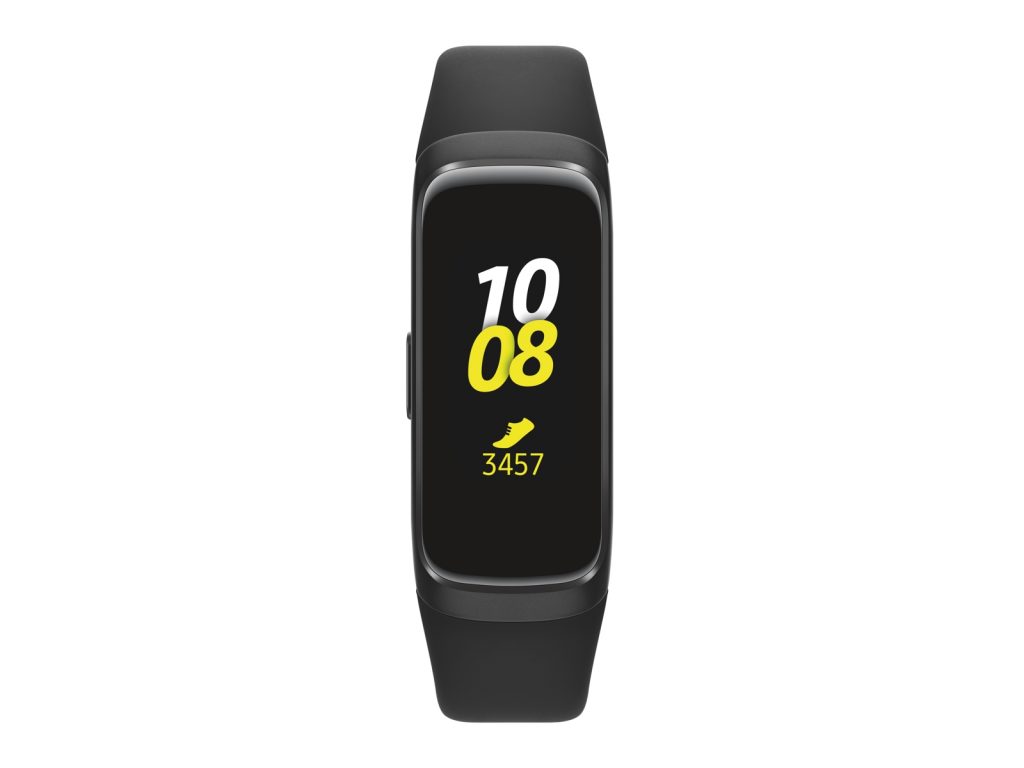 While it feels and looks a lot like a Fitbit fitness tracker, that's not necessarily a downside of Samsung Galaxy Fit. Perfect for those already into Samsung fitness trackers, we recommend pairing a compatible Samsung Galaxy phone with this tracker, and maybe even Galaxy Buds to get the most personalised fitness tracking experience.
Samsung Galaxy Fit's 120×240 resolution offers bright AMOLED lighting, so its interface rivals even the costliest smartwatches in terms of visibility. Meanwhile, the Gorilla Glass Panel of this tracker—complete with some level of water and dust resistance—makes it pretty sturdy on the whole.
You'll get Samsung's set of wellness tracking, which includes adaptive, automatic activity tracking, heart rate metering, sleep tracking, and even caffeine monitoring. Like most fitness trackers, it is sleek and thin, but it may be aggressive too in terms of push notifications.
For the best deals available on this watch, click here.
9. Garmin Forerunner 245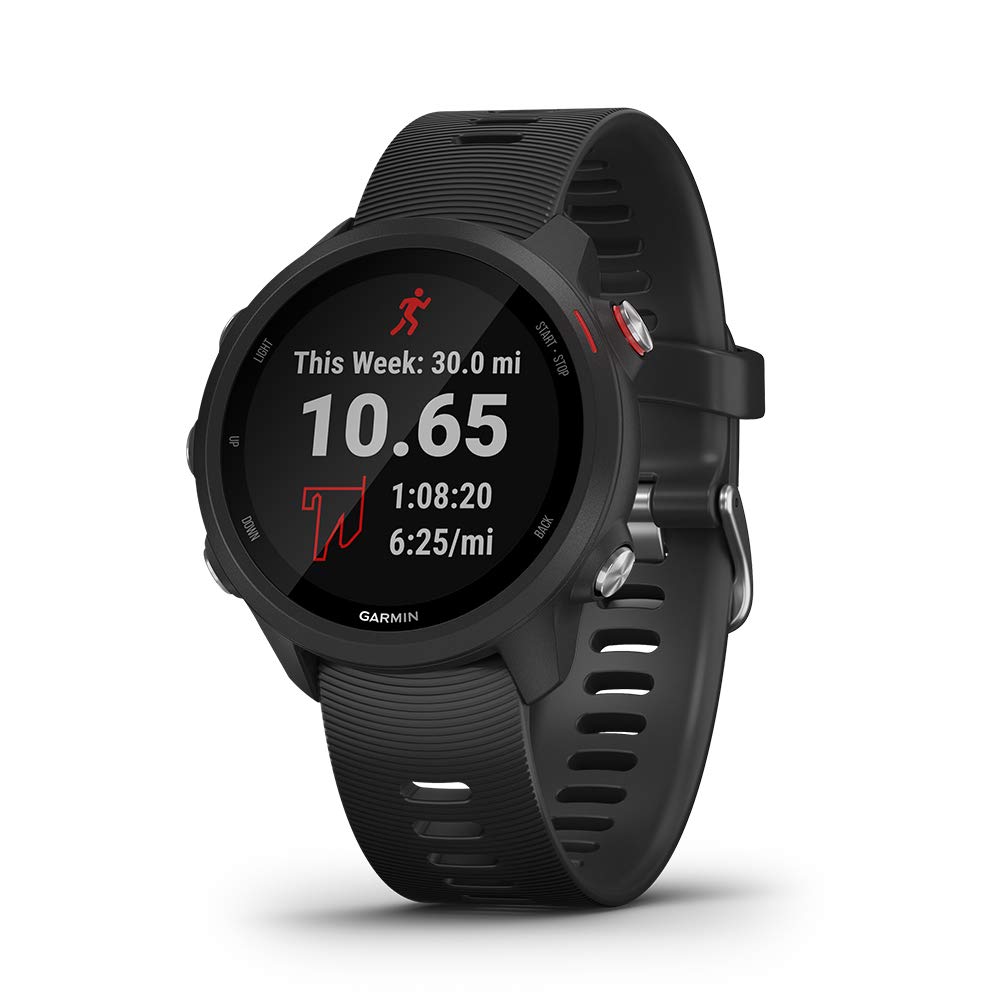 Garmin took their time with Garmin Forerunner 245 and it clearly shows. There's a lengthy list of latest features that devoted runners will definitely love. You'll now be able to access the new body battery energy tracker as well as all-day stress tracker. This feature collects your data and lets you track your energy levels all day so you can properly plan your next workout or rest period.
If you're an Android user who needs to stay connected during a run, the good news is that you now can pick or reject calls or reply to texts right from your tracker. And while this watch doesn't have Garmin Pay, gyroscope, or a barometric altimeter, it offers so much more when it comes to tracking and accuracy. All things considered, it's a major upgrade on its predecessor, Garmin Forerunner 235.
This fine watch can be found on sale at Amazon. Click for more details here.
10. Withings Move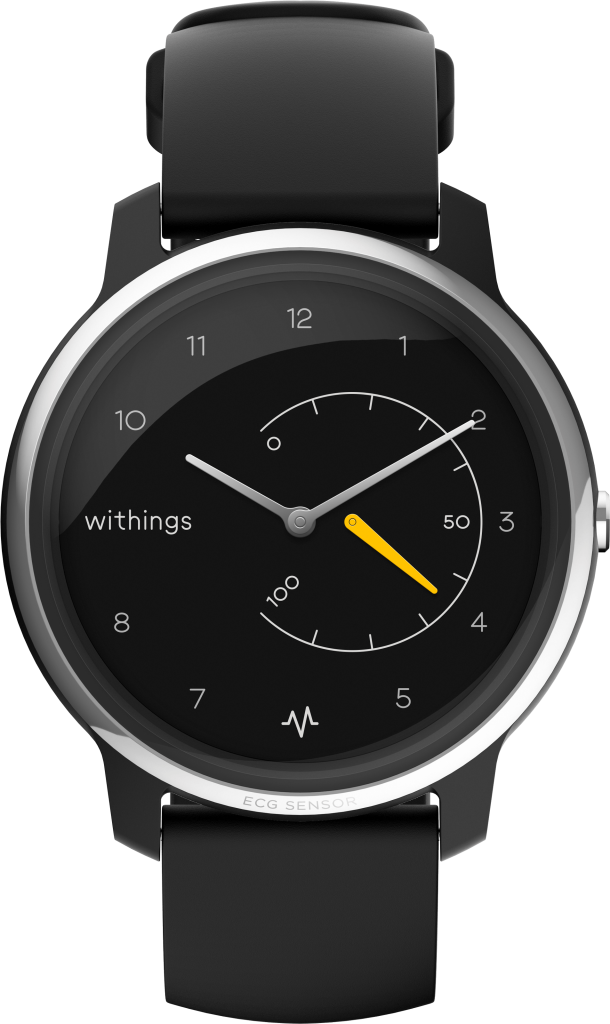 Withings Move is a sleek fitness tracker that's perfect for those who want to keep it simple. It does only the basics: sleep and activity tracking but without a pulsometer. However, what it does, it does well. And its analogue version keeps things easy to read and clean.
An obvious major selling point is its 18-month battery life, while the customisable builds are also a huge appeal—you can adjust everything from the watch face to the strap and even the colour of its dial. A heart rate sensor is a glaring omission, but that's understandable given its $70 price point. And with sleep tracking, great app support, and waterproofing, everything else about Withings Move is value for money.
If you wish, you can purchase this watch here.
11. Apple Watch Series 4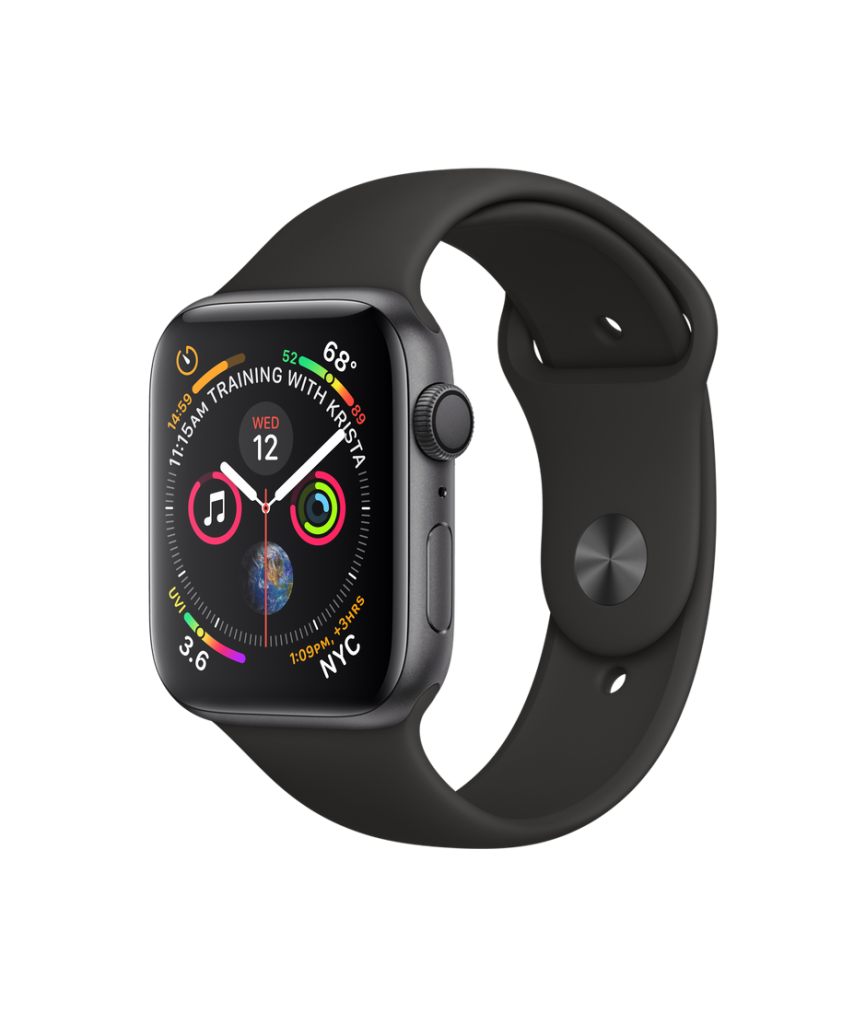 This is currently one of the best fitness trackers on the market. In addition to its elegant build and perceptive user interface, its built-in GPS will accurately monitor your outdoor activities and a super accurate heart rate sensor with ECG capability will keep you focused.
As cellular connectivity is one of its key features, Apple Watch Series 4 lets you take a breather from your iPhone during exercises. Its display is arguably the best in the market too—it is easy and bright to navigate even when you're under direct sunlight.
Its casing options vary from stainless steel and aluminium to ceramic. To customise the watch, there is a great range of Apple-designed and third-party bands available. Apple Watch Series 4 comes in many variants to pick from, including Nike's and Hermès collaborations with Apple.
Amazon has this watch available on their website, which you will find here.
If you enjoyed reading this list on the 11 best fitness watches in 2019, be sure to check out our list on the 7 Super High-Tech watches That'll Surprise You