You can easily get lost amidst the beautiful and luxurious world of watches. In fact, you are spoilt for choice with different brands that offer ultimate luxury with just their names like Bulgari and Zenith. Many of these high-end timepieces offer complex mechanical inner working, and this may seem like the way to go. However, one mustn't overlook the quality and craftsmanship of the simple quartz watch.
In this guide, we are going to take you into the beautiful work of the best quartz watches available today. But before we do, what exactly is a quartz watch?
What Is A Quartz Watch?
Quartz crystal is one of the best ways to keep time. These watches use sheets of quartz to create a low-frequency pulse that helps keep time.
The amount of contamination that seeps through the crystal surface of the watch is responsible for accuracy. In addition, oscillation in ringing the crystal. Thus, you get a watch that is highly accurate and incredibly durable.
So now that you have an idea of how the quartz watch works, let's jump into a list of the best quartz watches in the market today.
Best Quartz Watches
Each watch style shines in its own way. The high-end luxury ones offer finely crafted mechanical internal designs. Here are the best ones in the market today:
1. Tissot PRC200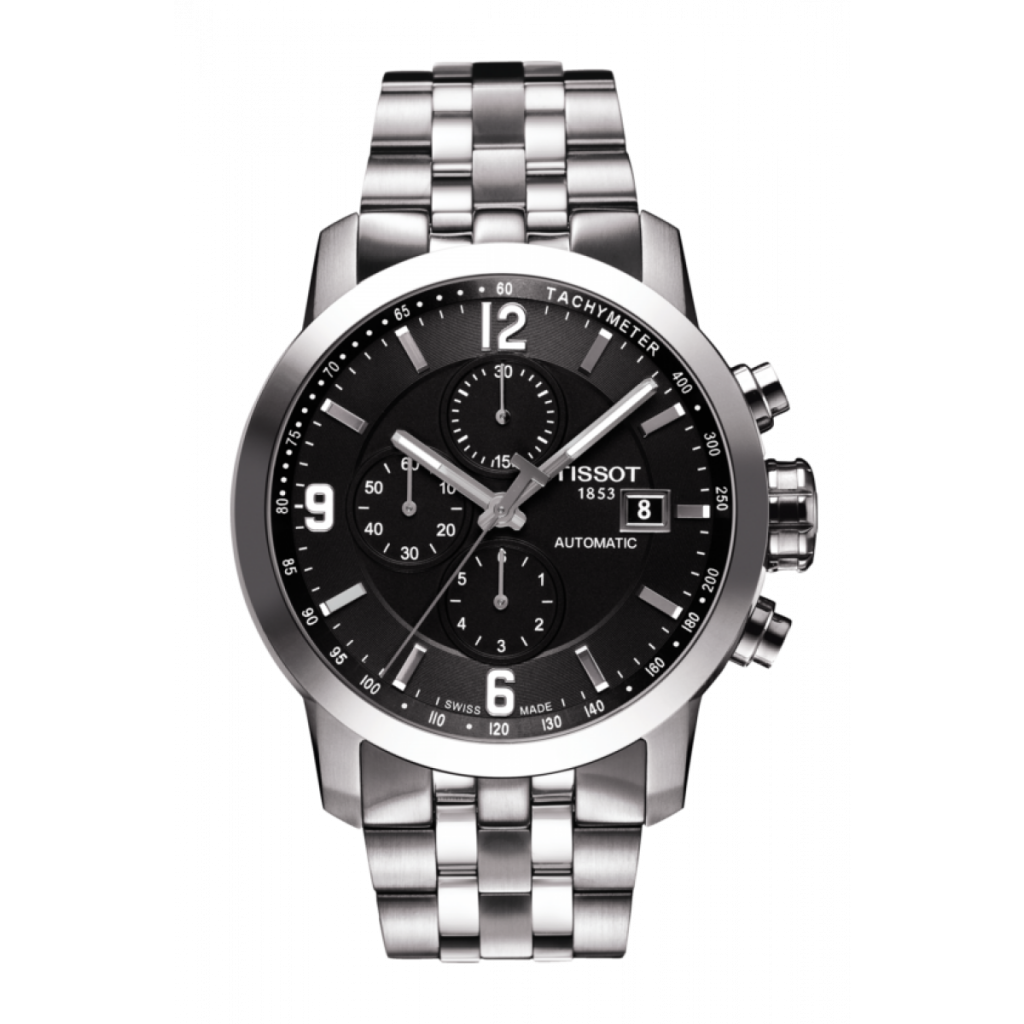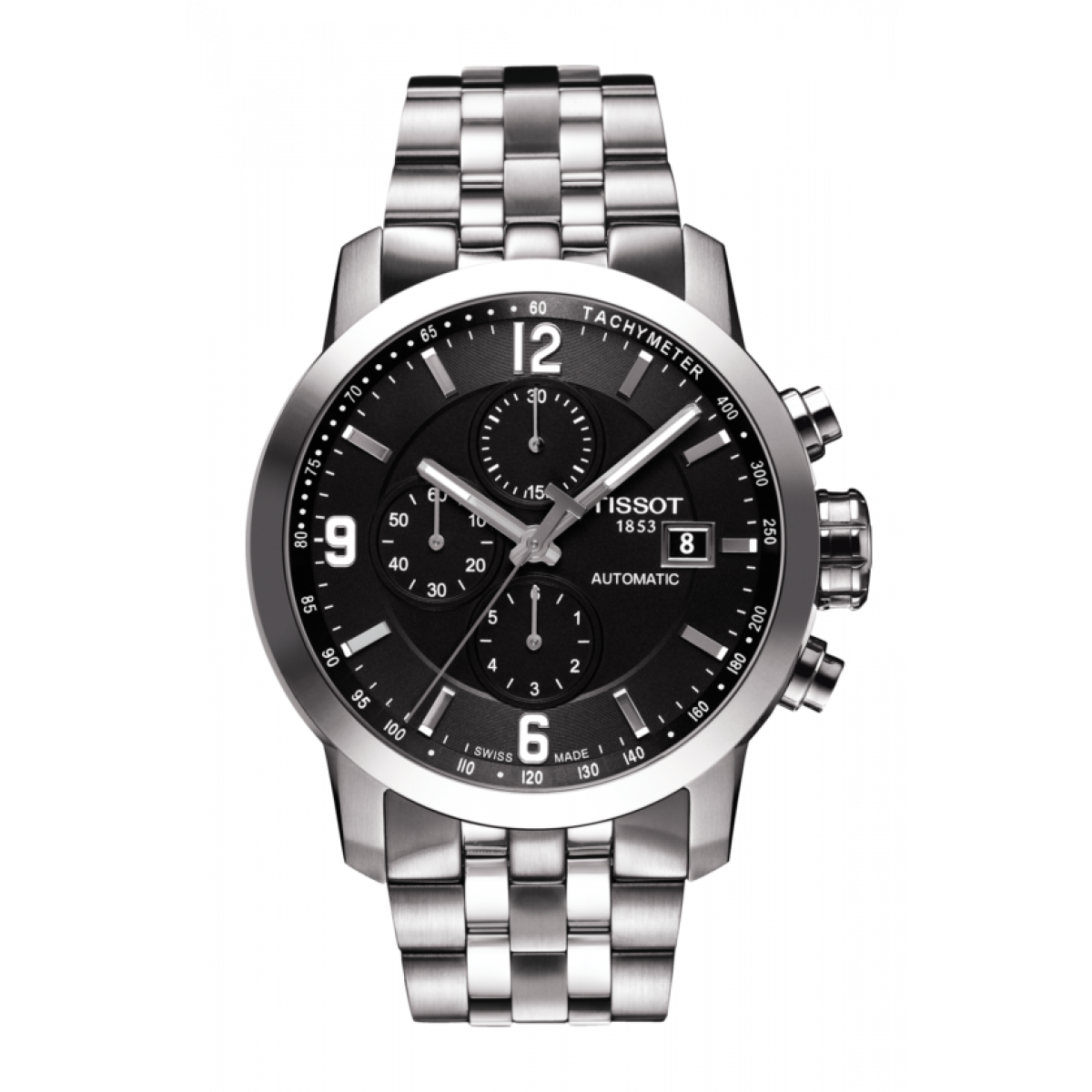 Stunningly crafted and super comfortable to wear, this Tissot PRC200 offers all the dependability of the traditional quartz watch combined with the lavish looks of its more expensive competitors. With a wide variety of options for the band and face, you will be able to tailor your watch to your specific styles.
The functionality is impressive as well. It is made from high-grade stainless steel and has the ability to withstand water to expansive depths. These are just some of the reasons why this is an excellent option for watch lovers everywhere.
Features
Created in stainless steel with a stationary bezel
Has a built-in white dial with day and date window
Encased in a 39mm steel case with an anti-reflective dial window
Contains an analogue display with Swiss auto movement
Closed with a deployment buckle
Is water-resistant up to 200m
Price Point
This model can range from $275 to $475 depending on the site you visit. You can also find great deals if you shop around.
Pros
Comes in multiple models and configurations
Safe to wear in water up to 200m
Classically designed in the sports watch style
Easy to read watch face
Can be dressed up and dressed down
Is comfortable to wear
Is super dependable and accurate
Cons
May not be as fancy as other models
There are issues with finding leather straps that fit this model
May be too thick for some users
Several issues with the dial
2. Citizen Nighthawk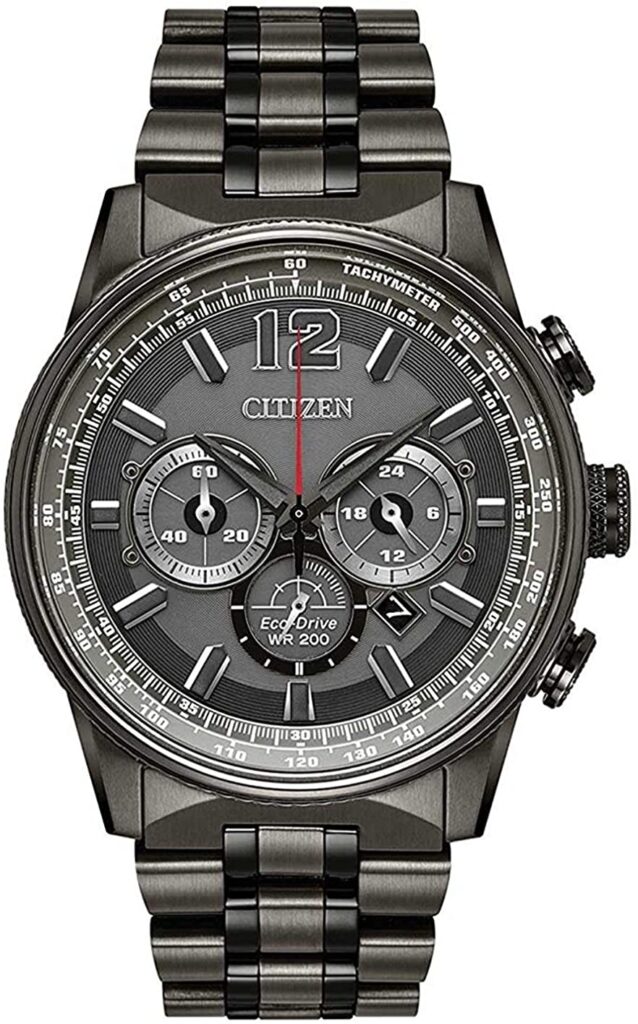 Solar energy isn't just for cars and homes. You can use it to power your watch as well. With the Citizen Nighthawk Eco-Drive, you will do just that. Thus, with the ever-changing presence of light both natural and artificial, you will find your battery life will last as long the watch itself (barring any extreme circumstances). It is well crafted with high-end durable materials and is highly water-resistant.
Features
Case made of stainless steel and measures 42mm with a mineral dial window
Watch face fitted with multiple windows including dual time display, date window, a
pilot slide rule
Has a quartz movement (Japanese style) with an analogue display
Has an extended battery life with solar/light charging
Fitted with a low -charge indicator and illuminated hands
Closure is designed in a push-button style
Water-resistant up to 200 metres
Price Point
Normally, you can find this model ranging from $220 – $250 depending on where you search.
Pros
Has a beautiful design
Fits larger wrists easily
Built with crowns that screw down for the time, date, and day
Is water-resistant up to 200 metres
Majority of its links are solid
Hands and numbers illuminated for easier readability
High durability and quality
Cons
Has issues with readability due to the size of the date
Links at the end are not solid
Secondary hand does not light up
Watch screen easily scratched due to its crystal design
Not synched automatically to an atomic clock
3. Longines Conquest VHP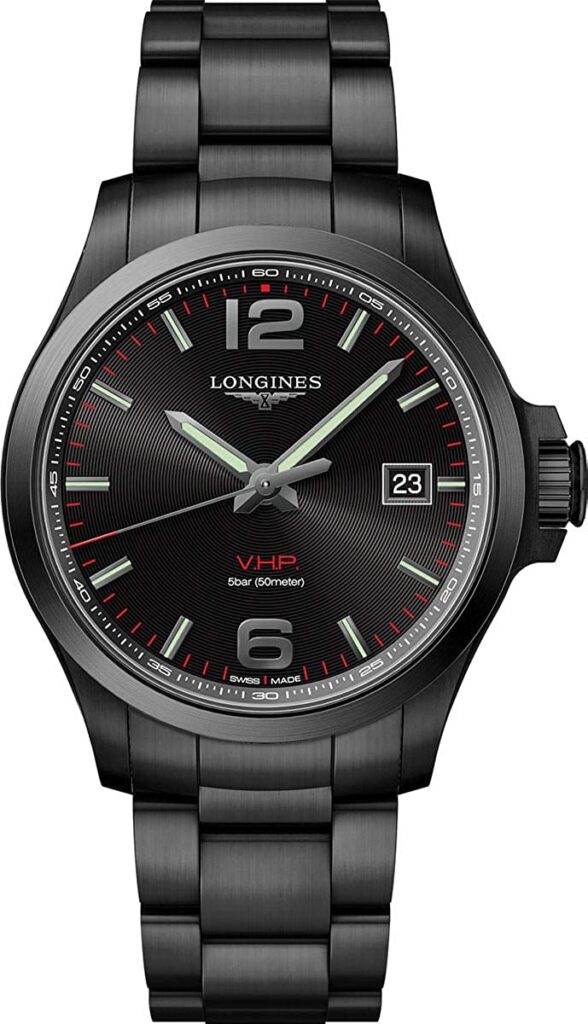 This Longines Conquest VHP Quartz Watch offers multiple models a configuration thereby making it extremely versatile. With its well-built design, you get high-end internal workings and a sleek designed exterior.
Features
Wide variety of models are available
The case is crafted in high-grade material and measures 41mm
Is water-resistant up to 50 metres
Watch face is crafted with scratch-resistant sapphire crystal and anti-reflective compound
Price Point
This watch model can range from $700 to $1650 depending on where you find it and which model you choose.
Pros
The versatility of model options
Is designed in a classic style
Watch face is made of a scratch-resistant material
No reflection issues due to the anti-reflective coating
Cons
Some consumers feel that some options are too bland
Issues with battery life
4. Mondaine Stop2Go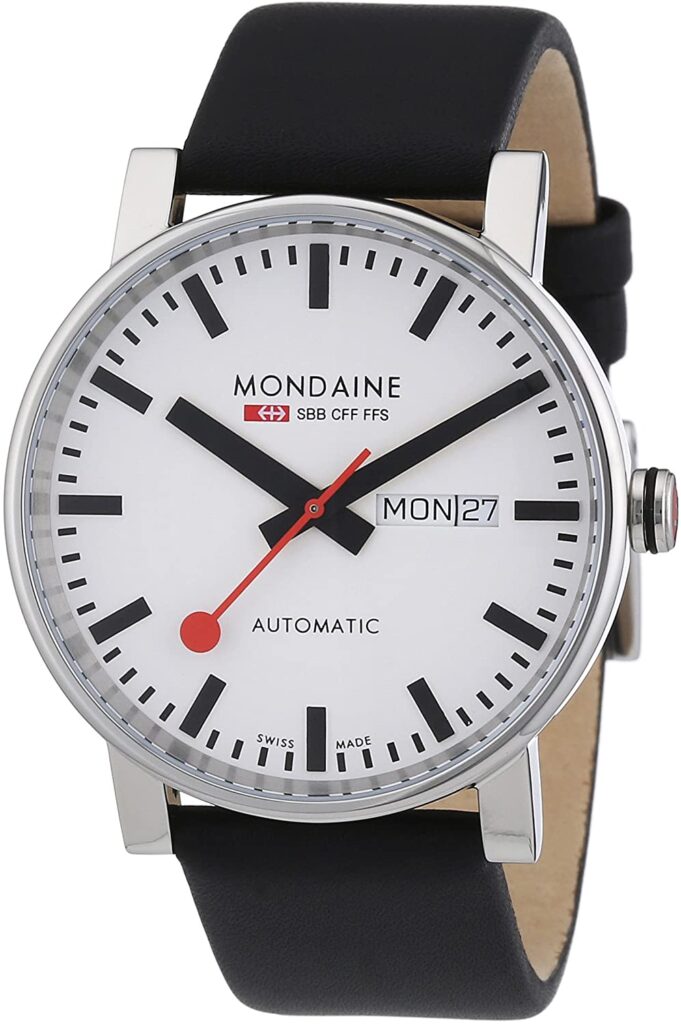 This quartz watch comes to us from the company that outfits the Swiss railway with all their clocks. Taking the 2-second functionality used to keep the trains on time, Mondaine includes that feature in this special model.
The Mondaine Stop2Go model offers multiple watch faces and bands, all with high-quality functions and beautiful designs.
Features
Designed with easy-to-read white markers and hands
Movement of the hands emulate the swiss quartz style
Case is crafted in high-grade materials and measures 41mm
Is water-resistant up to 99 metres
Price Point
This quartz watch ranges from $650 to $ 700 depending on the configuration and model you choose to go with.
Pros
Has a simple design with an elegant look
Has a built-in 2-second interval
A red strap is available to add some colour to your style
Considered as the official watches of the swiss railway
Cons
Price is low compared to models from the same company that look similar
The second hand isn't dependable due to its two-second function
5. Tag Heuer Formula One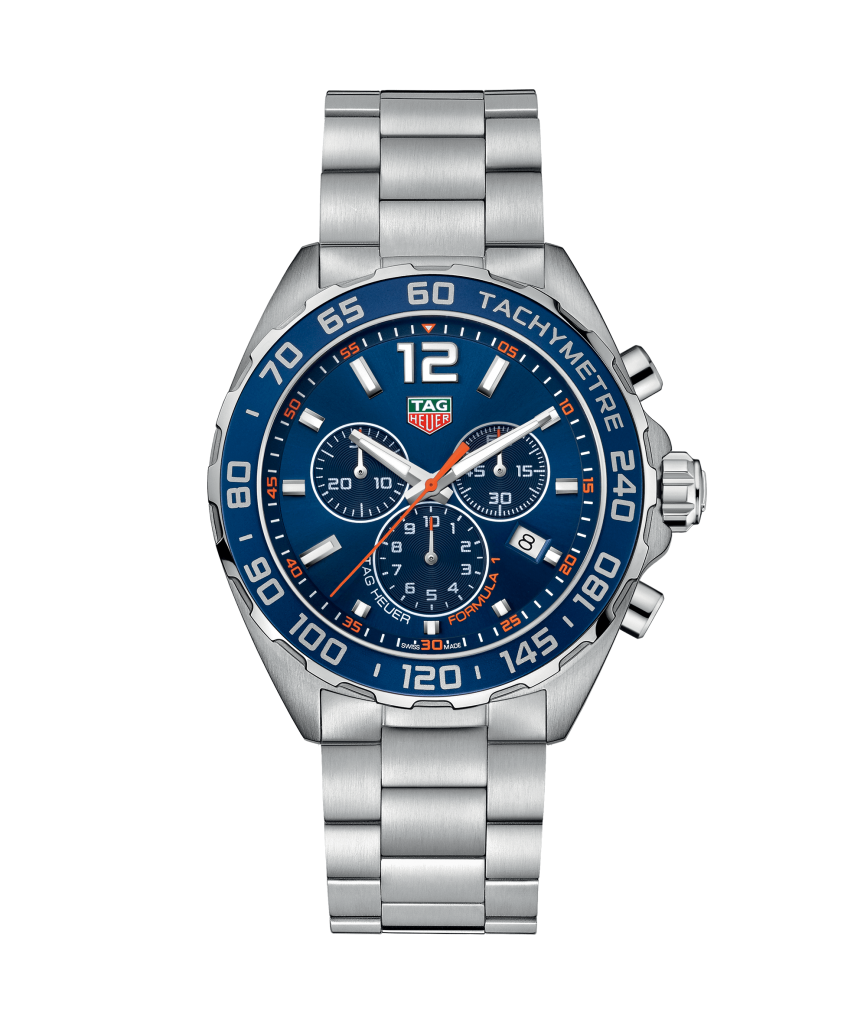 Tag Heuer has crafted a quartz watch with a nod to their racing history. The Tag Heuer Formula One watch is a high-quality luxury quartz watch that offers durability and high-quality functions. This highly accurate and durable watch is an excellent option for any watch lover.
Features
Case is crafted in high-grade stainless steel with a 43mm dimension
Hands and index markers illuminate in low light
Watch battery is powered by a quartz movement
Is water-resistant up to 200 metres
Is strap crafted with a double safety system containing a diving extension
Price Point
This quartz watch ranges in price from $900 to $1700 depending on the site you view.
Pros
Wide variety of timepieces available
Is water-resistant up to 200 metres
Is well-crafted and durable
Incredibly accurate and dependable
Unique accents of colour on some models
Comes with a great warranty
Cons
Some models are a little gaudy
Price
6. Omega Speedmaster Skywalker X-33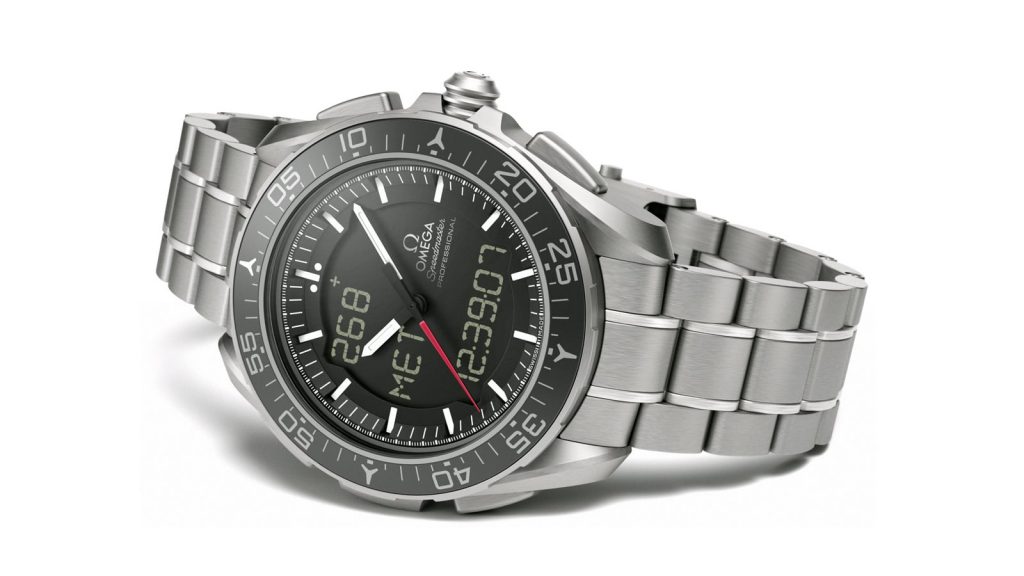 ESA (European Space Agency) tested, this quartz watch from Omega offers a wealth of functions built within a highly durable and efficient timepiece. The Omega Speedmaster Skywalker X-33 is a timepiece that any watch lover will enjoy.
Features
The case is constructed in brushed, polished titanium with a diameter of 45mm
Fitted with omega calibre 5619
Watch face designed in scratch-resistant crystal
Contains multiple functions in design including chronograph, alarm, 24 hours, perpetual calendar, etc.
Watch hands are luminescent
The bezel is bi-directional and rotating
Is water-resistant up to 30 metres
Price Point
This is a quartz watch that lives in the higher end of the price scale. Normally, you can find this watch ranging anywhere from $ 4600 to $5800.
Pros
Durable and lightweight
Digital display offers extra features
The quartz movement has been tested by the ESA
Able to be dressed up and dressed down easily
Ability to turn off LCD to save power
Crafted with high-grade material that offers hypoallergenic qualities
Domed crystal watch face for less reflectivity
Easy to use interface
Cons
Price
Clunky design
Functions may be considered excessive
Second-hand accuracy issues
Is less water-resistant than other models
Face coating shows wear and tear easily
7. Braun BN0035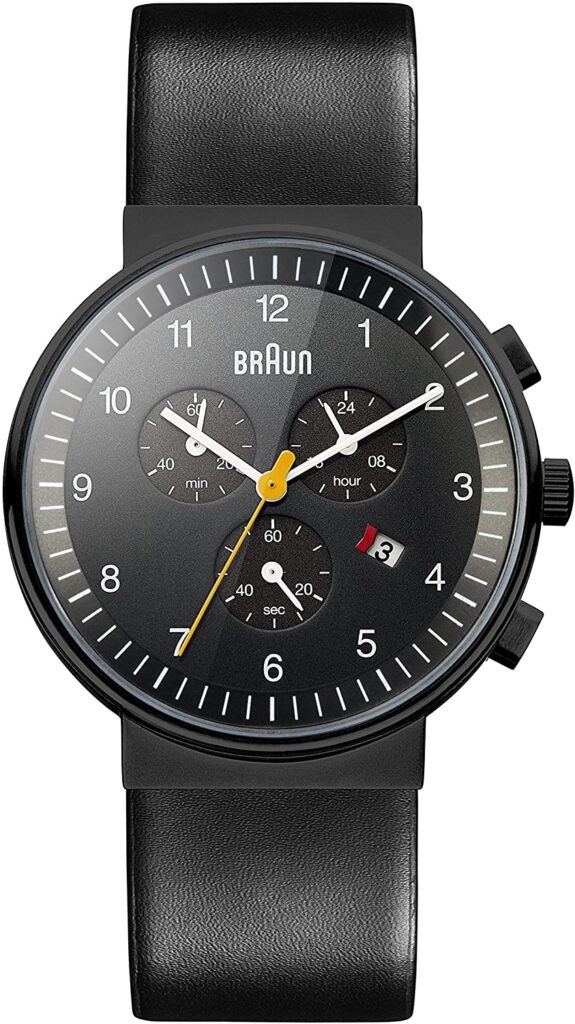 This classically designed quartz watch from Braun brings with it a lot of delicate details and high functionality. With attention to the finest detail, this Braun BN0035 model is an excellent classic option for the watch connoisseur.
Features
Built with a chronograph and a calendar
Case crafted in high-grade stainless-steel measuring 40mm
Watch face designed in durable mineral crystal
Strap crafted with a mix of good quality leather and high-grade stales steel
Is water-resistant up to 165 metres
Price Point
The Braun BN0035 tends to range from $130 to $200 depending on the site you check.
Pros
Sleek and fashionable design
Built-in 3 dial chronograph
Available in two colour selections
Compact and lightweight yet durable
Is water-resistant up to 50 metres
Cons
Watch may be too tiny in size for some
Issues with reset function
Issues with leather quality
What is the Most Accurate Quartz Watch?
With our carefully curated list of the best quartz watches, you may be wondering which one is the most accurate of them all. Well none of them to be honest. The most accurate quartz watch happens to come from a company we have already talked about: Citizen.
It is a sleek looking functionality for any timepiece. So let's look at the Citizen Chronomaster and see what makes it tick. Let us also look at how it found its way to be the most accurate quartz watch available.
Citizen Chronomaster
This watch would most likely amaze watch collectors around the world. Highly accurate and with a sleek design, this quartz watch will be a great fit no matter what event you are heading out to.
Citizen is proud of their work and sticks by their product with a warranty that puts other watch companies to shame. This watch is the best and most accurate watch available today.
Features
Quartz movement with high accuracy (+/- 5sec/year)
Case constructed with hardened direct titanium
Watch face with a dual coating anti-reflective compound
A calendar that goes to the year 2100
Water-resistant capability up to 100 metres
Extended warranty (10 years)
Improved battery life for up to 5 years
Lightweight and durable materials design
Price Point
Accuracy needs to be paid for, and with this quartz watch, you might need to lay down a little cash. These models can range from $1100 to $1300 on any given site.
Pros
Is an atomic watch
High accuracy (+5 sec/yr)
Extensive calendar
Great warranty
Water-resistant for up to 100 metres
Long-lasting battery life
Has a durable design
Cons
Final Thoughts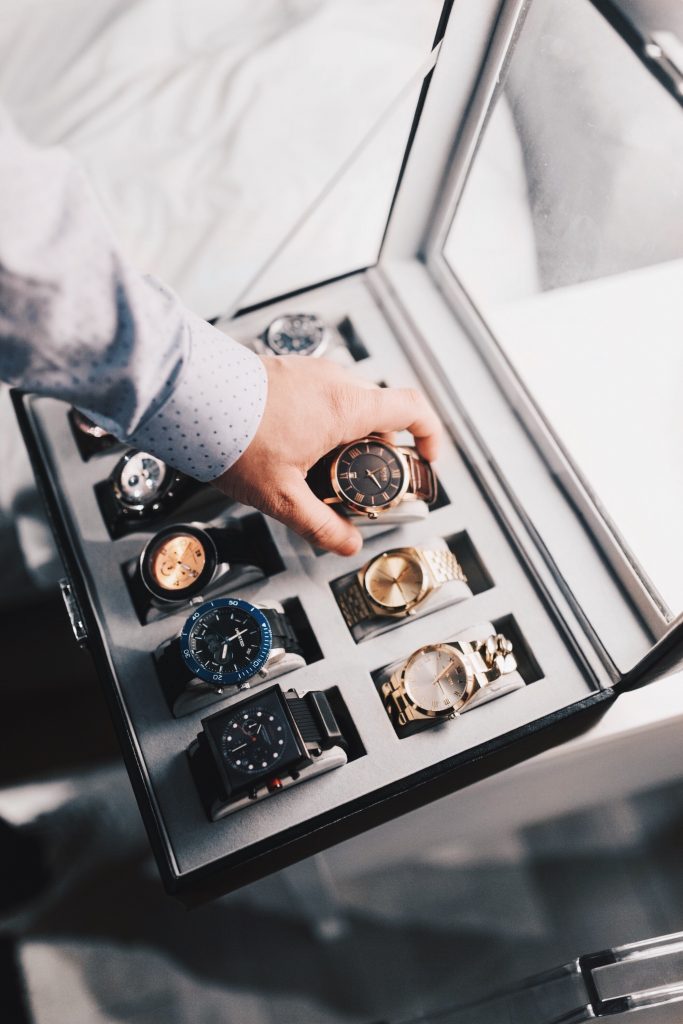 Whether you are just looking for a tool to tell time or a fashion statement to finish out your look, this list of the best quartz watches has something for you. For those on a budget, you can go for the Braun BN0035, and if you have the cash, you can go from something like the Omega Speedmaster.
One thing is for sure, these quartz watches are high-performing and feature durable options that look great anytime and anywhere you strap them to your wrist. Sure there are more high-tech looking watches that are entirely digital, with an LCD screen and smart device Bluetooth connectivity. But simply put, nothing replaces a classic, and that is what these quartz watches offer.
After learning about the best quartz watch for you, why not check out our list of the Pros and Cons of Solar Watches.