A watch is a convenient way to tell time by simply looking at your wrist. Other than its aesthetic value, however, it becomes really inconvenient when it can no longer tell the time accurately. But with current technology, watches have not failed to evolve along with us. Proof of this is the fact that solar watches are now readily available.
Solar watches contain a number of cells called photovoltaic cells (PV cells). These cells are the same as the ones present in larger solar panels. In addition, these cells are capable of transforming light into electrical energy that powers the watch and can also easily be stored in rechargeable batteries. These features make solar watches sound amazing, but are they really all that? Let's look at their pros and cons:

Pros
Charging Made Easy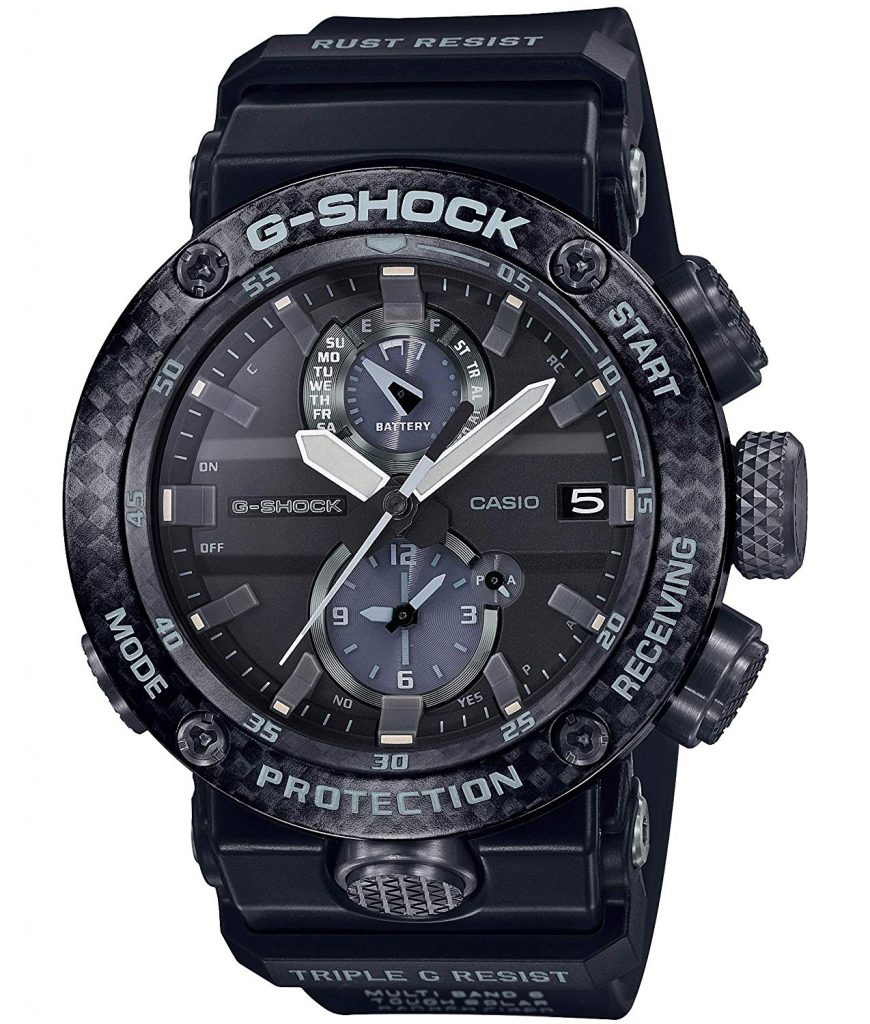 Popular brands like Seiko and Casio offer a collection of solar watches that are powered by sunlight. Although their in-built power system is best charged with direct sunlight, they can be charged with any source of artificial light as well.
This makes them better than Kinetic watches which require some form of kinetic motion or movement to charge up. Meaning that all you have to do is keep your watch on your wrist, chances are you will be spending a better part of your day in a well-lit area.
They Are Environmentally Friendly
Solar watches reduce the number of non-biodegradable batteries left to litter the Earth and contribute to environmental pollution. It is one of the most effective ways of going green without sacrificing efficiency or even class. Certain brands offer a range of collections that are very fashion-forward and appealing to the eyes.
They Are Also Pocket-friendly
Because these watches require little maintenance, you probably won't have to spend for it for at least a decade. Therefore, the only cost incurred in purchasing the watch is the initial cost. There are no recurring fees for its care and maintenance.
Moreover, they are customer friendly. They even have the added bonus of having replaceable batteries. This means that, if preserved properly, they can last a lifetime.
Purchasing a solar watch, therefore, is similar to purchasing a future family heirloom. This makes them that much more efficient by saving both the planet and your wallet at the same time.
Zero Maintenance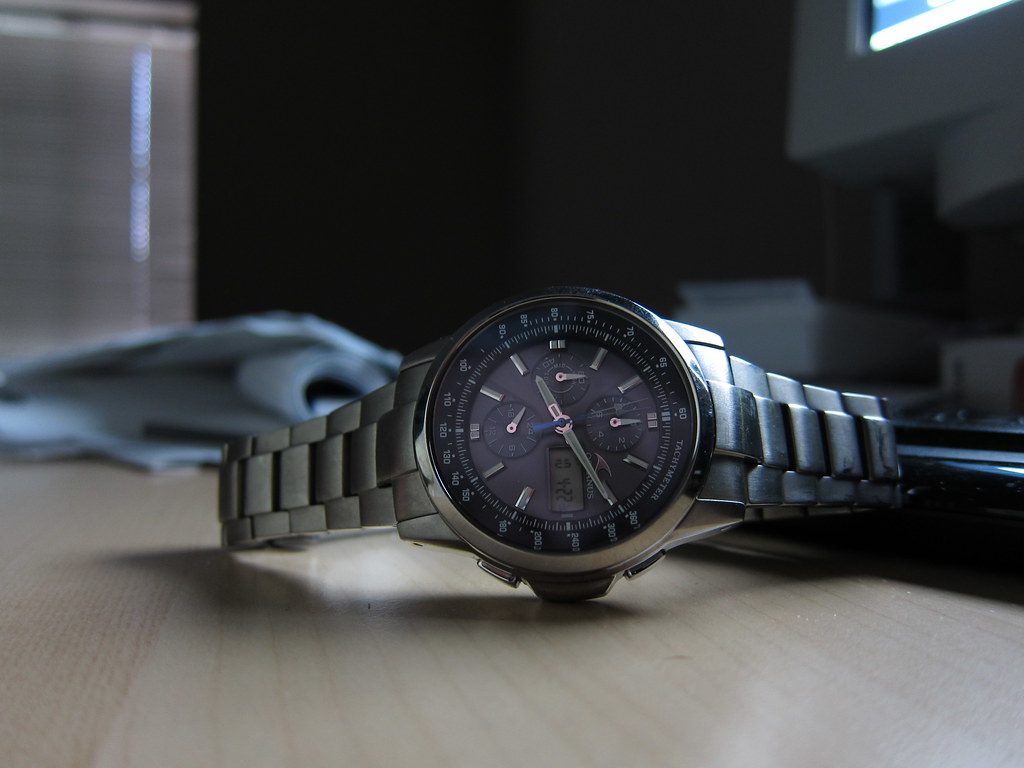 Alright, maybe a little maintenance might be required. But compared to a manually wound watch, solar watches are a walk through the park. All they really need with regard to their care and upkeep is to be kept in daylight so the battery never runs out. This virtually brings down the stress of having to maintain it.
High Power Reserves
You might be wondering how long your solar watch might last before needing to recharge it.
A Seiko solar chronograph can last as long as six months on battery life after only a three-hour recharge. Certain brands offered by Casio and Seiko also come with a power-saving mode, making it last even longer.
So even in times of pitch-black darkness, you'll barely have to worry about your watch staying on. The trade-off between its average battery life and time taken to charge makes it highly sustainable.
Cons
Needs Constant Light
As amazing as getting a brand new Casio solar watch would sound right now, there are also some disadvantages that come with it.
Firstly, solar-powered watches require a minimum amount of light to stay charged and accurate. It is never fun spending more time than necessary at a certain location because you think you have time. But as stated earlier, any source of light will do.
Make a habit of wearing your watch – this means that over the course of the day, chances are you solar-powered watch will gather enough charge to get you through the night.
Some Solar Watches Are Expensive
Carrying around a portable solar panel built to last for about a decade or two does not come cheap. One might argue that it is well worth the price, as certain collections combine both efficiency and a timeless form of class.
However, purchasing one would still leave you anywhere between at least a couple hundred dollars to as high as a few thousand dollars short. Prices though are relative and you would still be able to get a couple of solar watches for less than that.
Do take into consideration that most watches will come with a similar price tag. This being especially so if you are looking for something that will last you more than just a few years.
Visible PV cells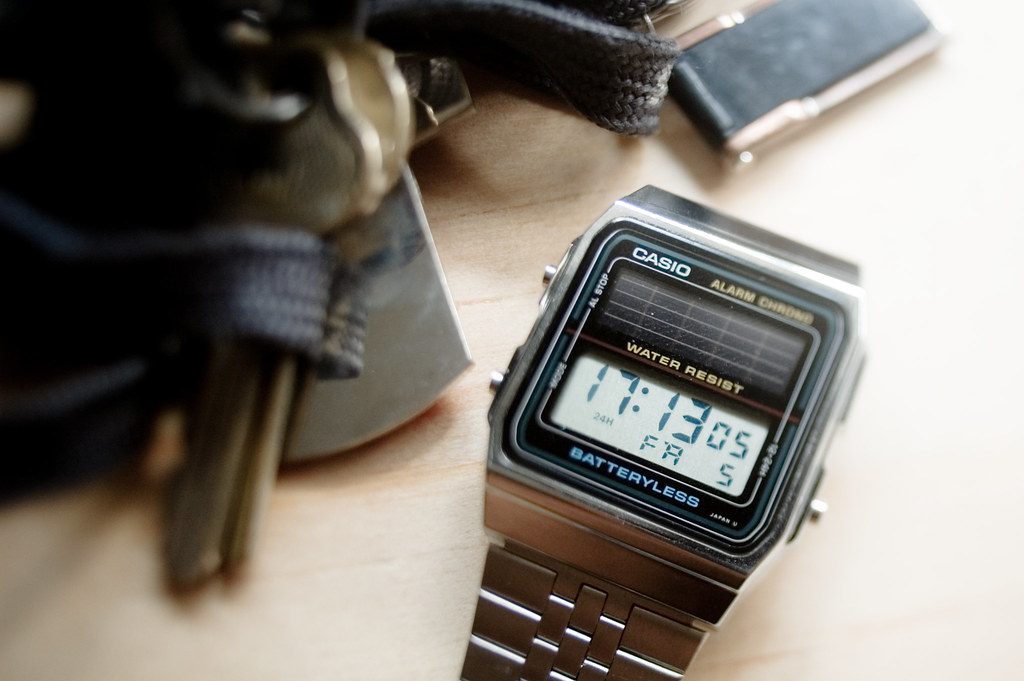 Though only a slight a cause for concern, certain watches have visible PV cells on their exterior surface. This might not be the best fit for certain occasions due to personal preference. Perhaps if you are going out to dinner and are looking to appear a little more formal.
Seiko, however, offers a selection of watches with their PV cells out of sight making this a virtually negligible con. You can get all the pros without the con of having your PV cells being visible.
Final Thoughts
Even though solar watches require a constant source of light and can be costly, their long lifespan and charging ability definitely makes them worth the investment.
Moreover, their eco-friendly nature and pocket-friendly nature is also an added bonus. Just think about all the money and hassle you will be saving by not having to make trips to the watch store for a change of batteries. Therefore, why not add the latest Seiko field watch or Casio solar watch to your collection of accessories right now.
If you enjoyed reading about the pros and cons of solar-powered watches, check out this article on the best watches for your daily fitness routine.