After centuries of research and development, modern watchmakers have managed to create a variety of timepieces, which can be operated in a number of different ways. For instance, there are many types of watches out there that require manual winding, such as the Grand Seiko Elegance timepieces. Meanwhile, others can wind and even set themselves automatically, such as the Rolex Submariner watches. But if you are looking for a super accurate timepiece, you may want to go with a radio watch, which is also commonly known as an atomic watch.
In this guide, we will look at some of the best radio watches on the market. But before we do that, let us get to know radio watches a little better, shall we?
What Is A Radio Watch?
A radio watch is one of, if not the most precise tool when it comes to time-telling. These watches use small radio transmitters and receivers in order to pick up specific radio frequencies which are attached to atomic clock parameters.
Through its radio transmitters and receivers, a radio watch is able to sync up with whatever timezone the wearer is in. This keeps them right on time for every event. You only have to do one little thing, and that is to set the destination timezone, and your radio watch will do the rest.
History Of Radio Watches
Radio watches are relatively new in the world of horology. In fact, they have only been around for almost three decades.
With the world's increasing globalisation, which resulted in more frequent global travel for leisure and business, it only made sense to give the world a watch that could maintain its top-notch accuracy wherever the destination. The radio watch, thus, was the answer to this problem.
One of the first radio watches to be created was the Mega 1. Introduced by Junghans in 1990, the Mega 1's ability to immediately reset its timezone and keep wearers on time for any occasion was one of the reasons why it quickly became such an iconic piece. The Mega 1 is also notable for being the catalyst for many other companies to jump on board and create their own radio watches.
Another great feature the Mega 1 boasted was the ability to sync with many atomic clocks in different timezones. Over time, newer and more high-tech radio watches have been released. These modern radio pieces come with other complications such as multiple timezone keeping, altimeters, stopwatches, and so much more.
Radio Watches
Now that you know a little more about what makes radio watches distinct, it is time to take an in-depth look at some of the best models available today.
1. Seiko Prospex Radio Sync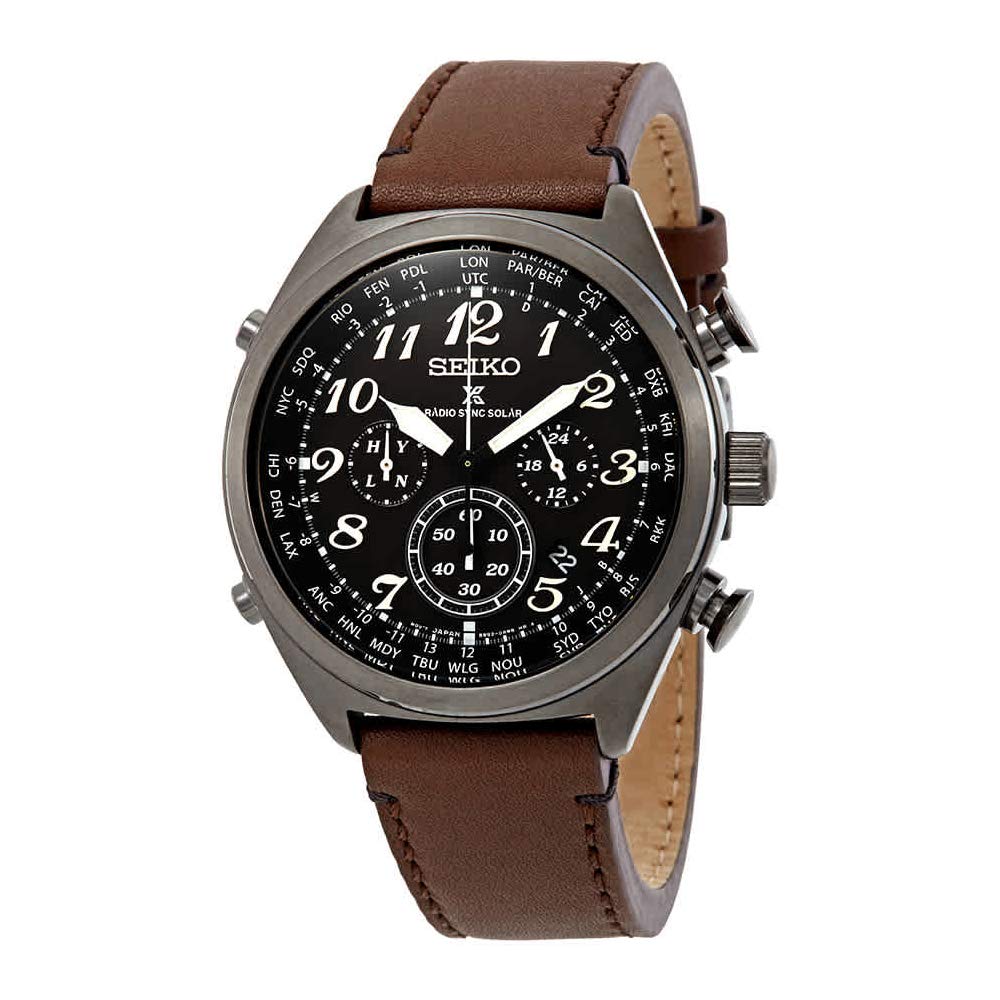 Seiko, which has been one of the leading brands in watchmaking for decades, has released three separate models of its Radio Sync. These new Radio Sync timepieces come with a new radio wave calibre built-in. The production of these models is the result of the company's continuing dedication to innovation and building great pilot watches.
Along with its new radio sync technology, the Seiko Radio Sync also showcases a functional bezel marked with 25 different timezones, as well as luminous hands and indices for improved legibility. This timepiece resembles traditional pilot watches, but with the superb precision of radio-controlled watches.
Features
Radio Sync Solar chronograph movement (8B92 Calibre)

World time function (25 different time zones)

Split time measurement

Calendar reaching 2099

Stainless steel case (47.8mm)

Comes in multiple variations

Screw-down crown

Water-resistant up to 335 feet
Price
$700 USD – $810 USD
2. Casio Rangeman GW-9400-1CR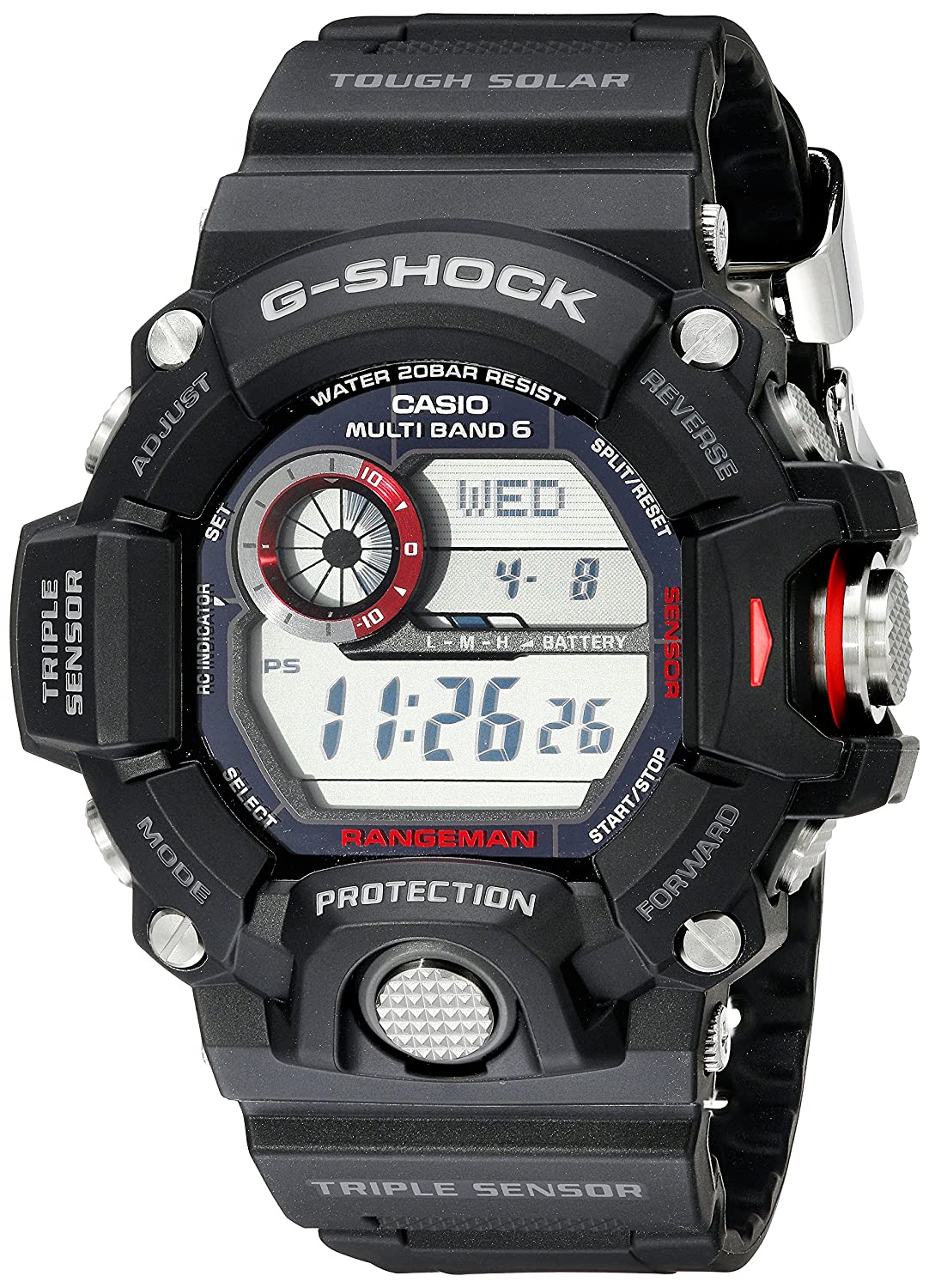 The Casio Rangeman might not look as elegant and refined as the other radio watch options on this list. Nevertheless, this rugged timepiece is the perfect watch for everyday wear, especially when paired with a pair of jeans and a t-shirt.
This Casio piece is a functional and precise radio watch from one of the biggest brands that produce digital timepieces. It offers incredible features including an altimeter, barometer, 31 different time zones, and, of course, a sturdy and robust build. On the whole, you are sure to enjoy using this fantastic radio watch in your everyday life.
Features
Multi-band atomic timekeeping

Solar-powered

Resistant to shock, low temp., and dirt

Water-resistant up to 656 feet

Altimeter

Compass

Barometer

World time (31 time zones)

Stopwatch

Calendar reaching until 2099

Built-in memory capability
Price
$300 USD – $400 USD
3. Citizen Eco-Drive Navihawk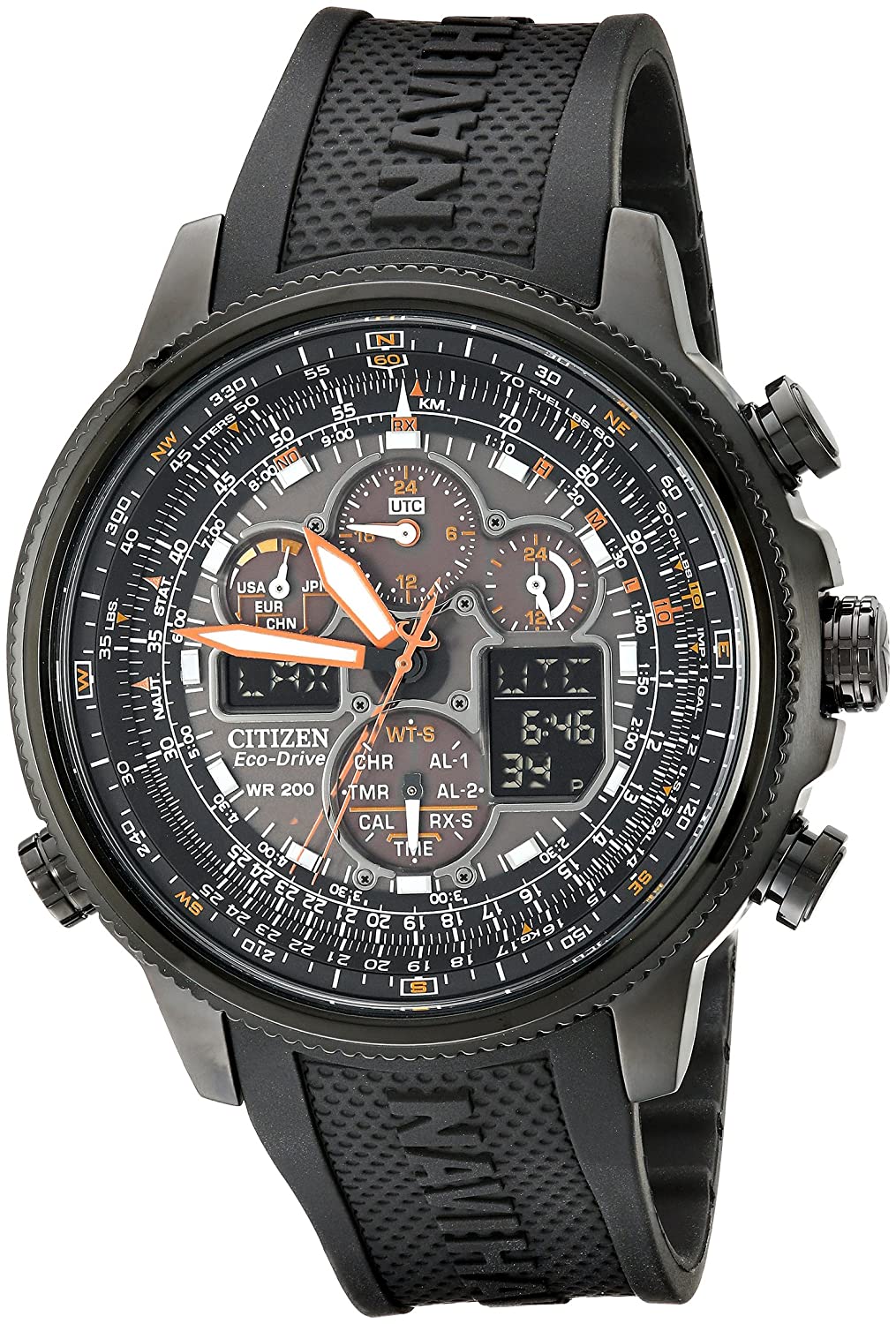 Citizen is known for its production of remarkable and stylish timepieces. Not only that, but Citizen also has some of the best radio watches on the market in its catalogue. Through its Eco-Drive line, the brand offers several variations on the radio watch. One great example is the Citizen Eco-Drive Navihawk. Besides a large and sophisticated-looking black steel case, this watch also includes a self-winding movement. 
Aside from that, the Citizen Eco-Drive Navihawk also comes equipped with dual time capability, which allows you the privilege of keeping track of multiple timezones. Plus, if you want to hit the ocean and do a little diving, you do not have to worry as this watch has an excellent 200-meter depth rating. 
Features
Stainless steel case (48mm)

Anti-reflective mineral crystal lens

Water-resistant up to 666 feet

Atomic timekeeping

Perpetual calendar

Dual time capability

Power reserve indicator

Comes in multiple variations
Price
$500 USD – $800 USD
4. Junghans Max Bill Mega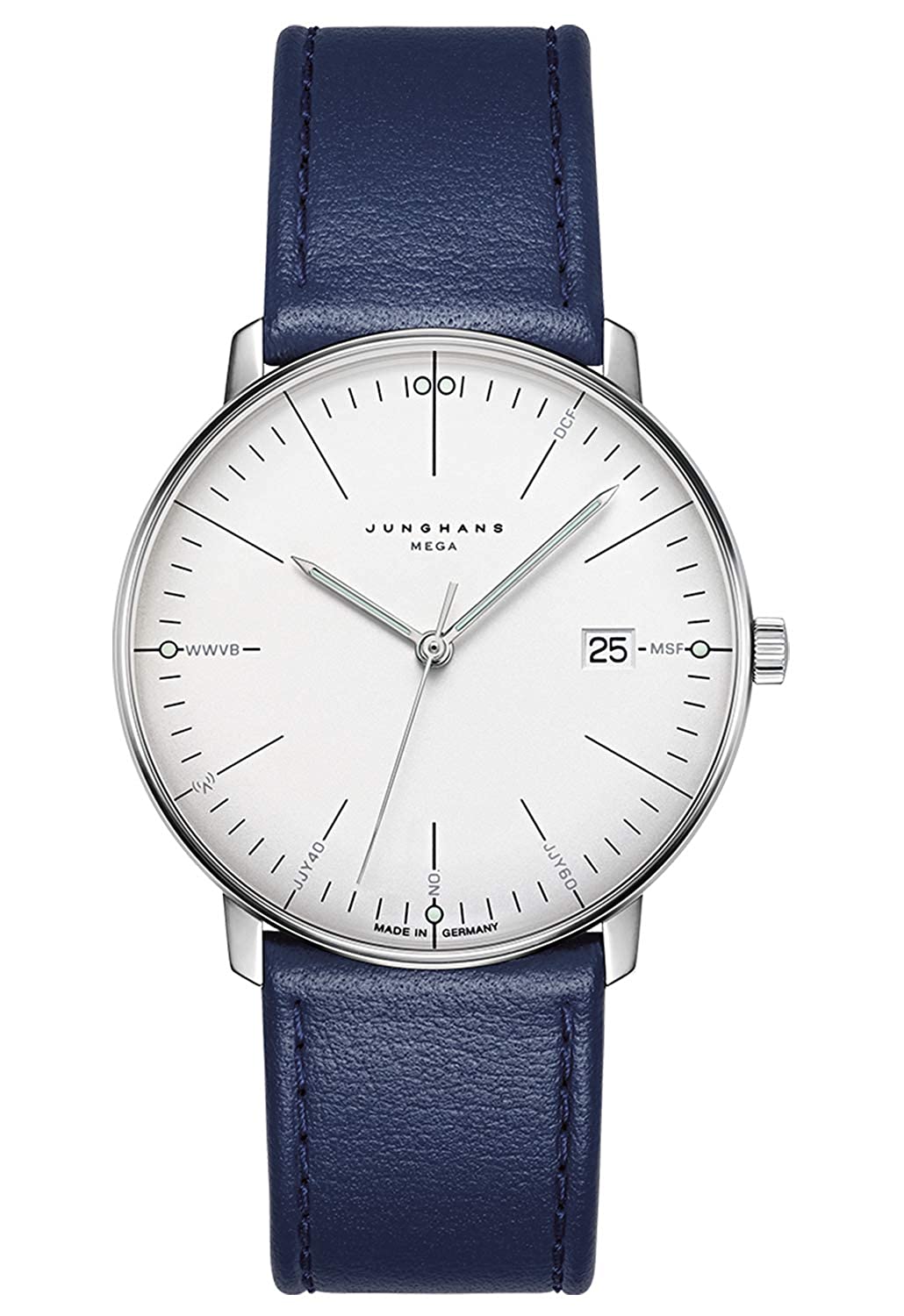 Coming from the brand that started the trend of radio watches, the Max Bill Mega is a timepiece that screams precision. As part of the Max Bill lineup, it boasts an elegant minimalist design, while also incorporating all the features you could want in a superb radio watch. 
What makes this Junghans watch even more special is that you do not have to be in contact with transmission lines for it to sync up with your current timezone.  In fact, all you have to do is download a specific app on your smart device. With all of its capabilities, you can rely on this radio watch wherever you go.
Features
Perpetual calendar to the year 2400

Auto transmitter search

Intelligent time correction

Smart secondhand motion

Synchronization capabilities

Comes in multiple variations
Price
$495 USD – $1,695 USD
5. Timechant Solar Aviator 1067B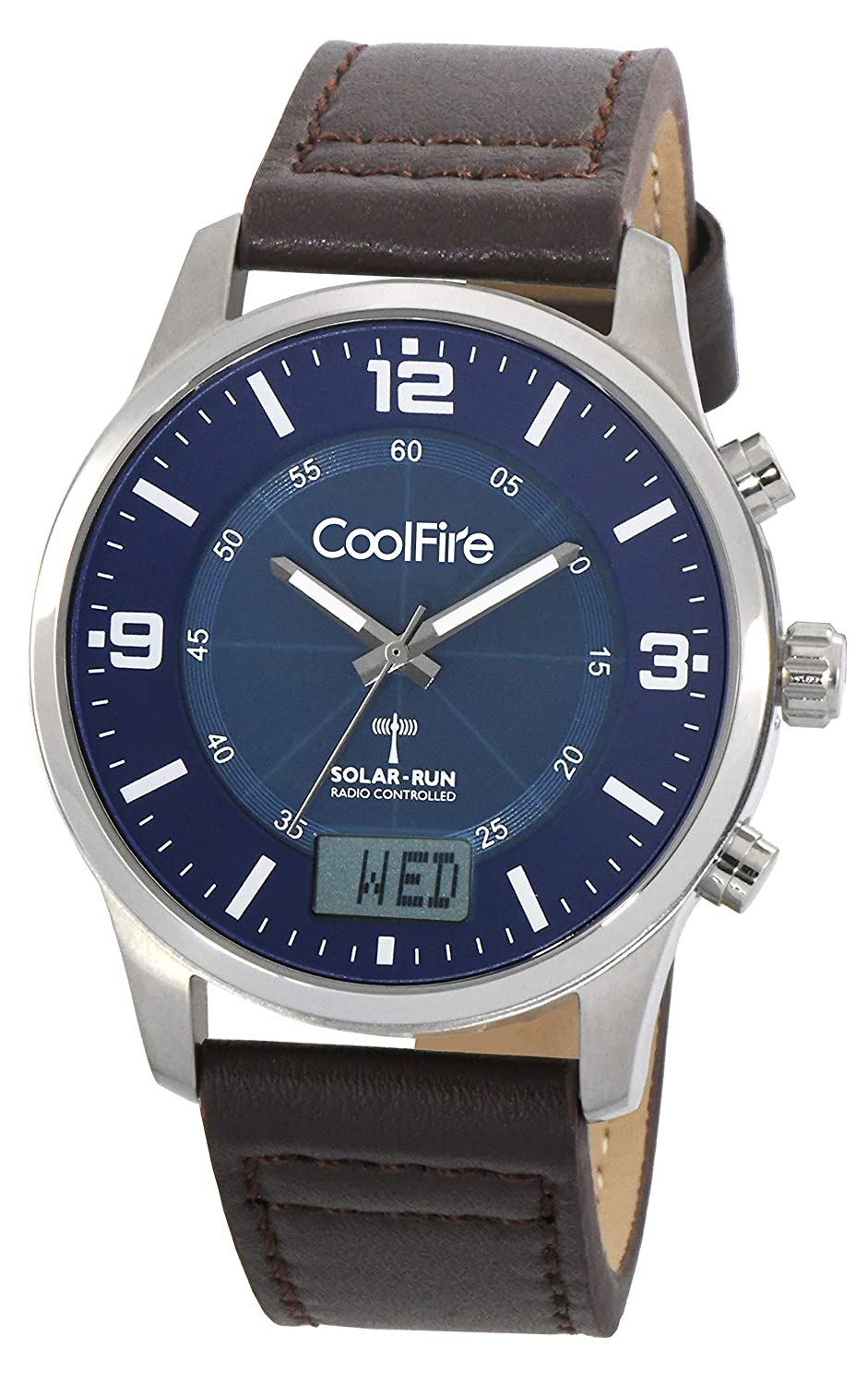 The Timechant Solar Aviator is a nice piece to have if you need an incredibly precise timekeeper that doubles as a classy dress watch. Showing off a quintessential aviator style and a radio movement that provides impressive precision, the Timechant Solar Aviator 1067B is an excellent choice for any watch enthusiast. This watch also comes with a solar-charging function, so you never have to worry about it running out of battery. 
Features
Steel round case (43.5mm)

Mineral glass lens

Solar power capability

LED charging lamp

Auto time adjustment

Bi-lingual day display (German & English)

Comes in multiple variations
Price
$60 USD -$100 USD
6. Oceanus Men's OCWM700TDA-1A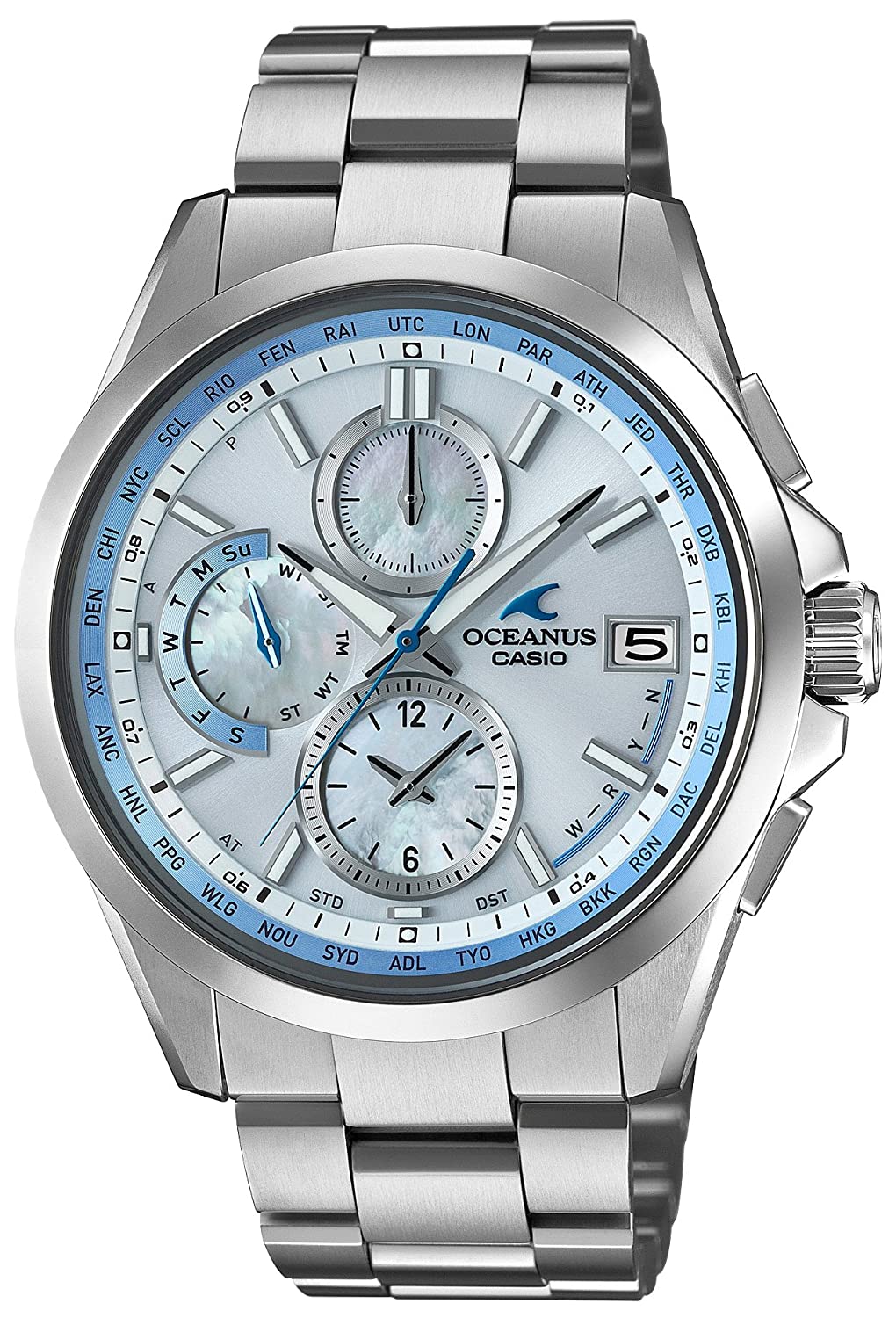 Oceanus is a subdivision of Casio and is a popular name in its own right. This is especially true when it comes to dive pieces and radio watches. One of its most iconic models, the Oceanus Men's OCWM700TDA-1A, is an excellent dive watch with a litany of features that make it stand out. 
This Oceanus dive watch is fitted with a tide indicator as well as a depth rating of 100 meters, with makes it great for diving or snorkelling. With its sleek 40.3mm stainless steel case and bracelet, this watch comes in a nice, average size and has a very elegant exterior. You can wear it as a casual everyday watch or simply sport it at nice dinner events.
Features
Multi-band atomic timekeeping

Tide indicator

Solar power capability

Water-resistant up to 330 feet

World time tracking (27 time zones)

Sapphire crystal lens
Price
$700 USD – $1,800 USD
7. Bering Funkuhr 51940-229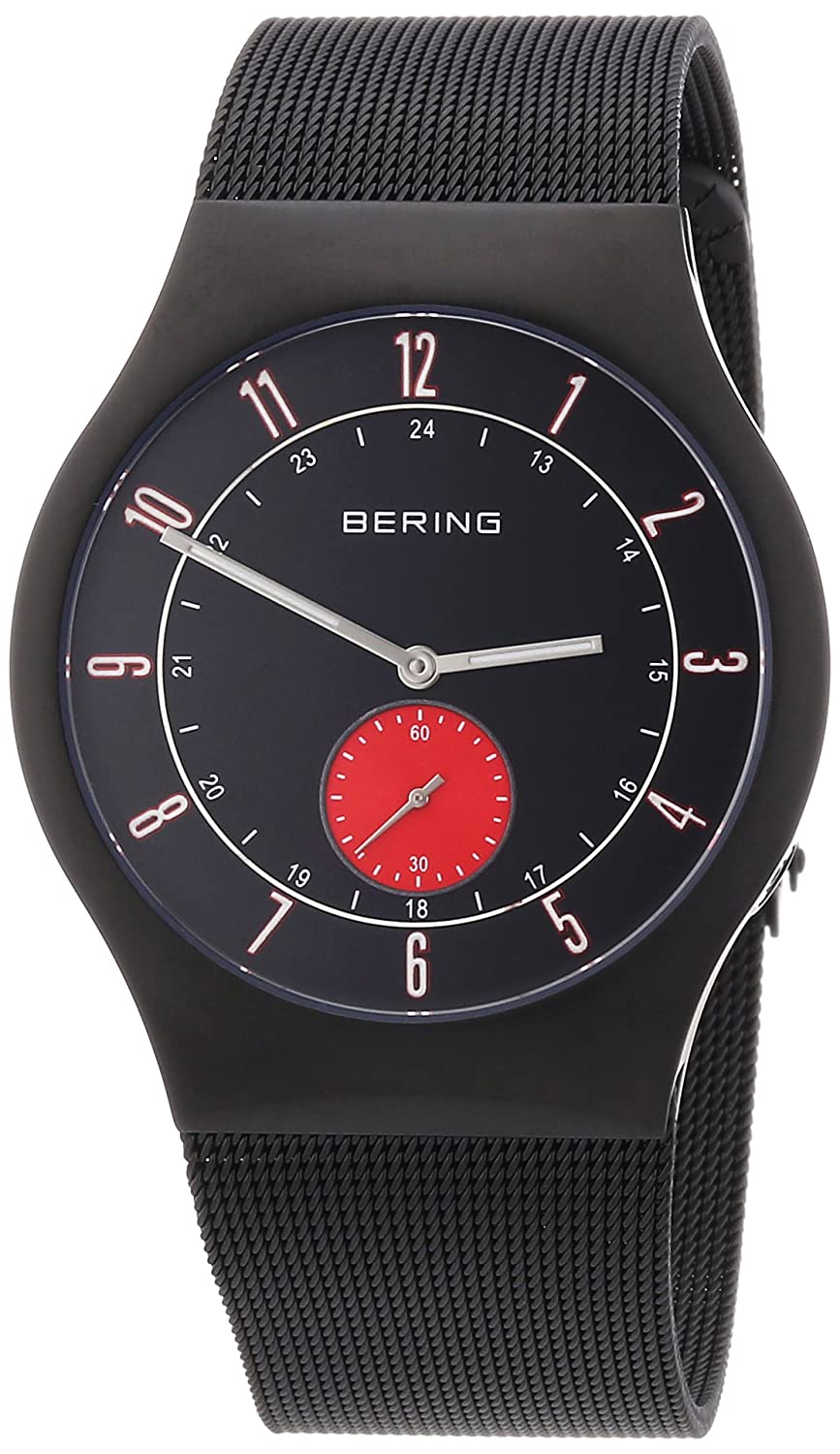 The Bering Funkuhr 51940-229 is a great choice for a minimally-designed radio watch. This is a great, understated timepiece that does not focus too much on bling or pizzazz. Its sleek and simple watch face makes this a wonderful everyday watch that can keep you on time too.
This Bering watch is offered in a number of different models. As such, you should be able to find a colourway and strap that easily works with your wardrobe. Although it is not as feature-rich as the other models in this article, any guy looking for a radio watch to add to his collection would be lucky to have this timepiece.
Features
Matte stainless-steel round case w/ black coating (41mm)

Illuminated hands and indicators

Sapphire crystal lens

Quartz movement

Water-resistant up to 100 feet

Comes in multiple variations 
Price
$100 USD – $200 USD
Are Radio Watches Good?
Deciding to go with a radio watch should not be a difficult choice. If you want to make sure that you always have a precise clock no matter where your globe-hopping takes you, then having atomic clock parameters within a wristwatch is a great idea. After all, these radio watches offer so much in the way of reliability and accurate timekeeping. 
Many of the biggest names in the watch industry have their own radio models. Products released by brands like Casio and Citizen mean that you can be assured of a precision timepiece that is durable and that can last a lifetime. 
The other great thing about radio watches is that they are vastly less expensive than traditional watches. This means you can sometimes get a reliable radio piece that looks amazing for a quarter of the price of other sought-after luxury watches.
In the end, whether you choose a radio watch is solely up to your discretion. But we think that now that you have taken a look at some of the best radio watches today, you might be a little more inclined to add one or two to your collection.
Thank you for taking the time to read this article. For another stimulating read, have a look at Everything You Want To Know About Flieger Watches.