There are many types of pilot watches out there, and one of the most unique and iconic is the Flieger watch. When translated from German, Flieger means airmen. And this specific timepiece holds a very special place in the heart of many watch enthusiasts.
Often, Flieger conjures images of distinctive design and WWII-inspired styles. Its history began with Louis Cartier in 1904.
While crafting a watch for his friend, one of many aviation pioneers, Cartier set about designing a watch that would ensure pilots landed in the right place at the right time. Before these watches could take off, WWI began and with that came the first evolution of the pilot watch, also known as the trench watch.
The trench watch was a pocket watch strapped to the wrist of the soldier as it was customary for them to be issued a pocket watch. This lead to the birth of the wristwatch, which helped precipitate the pilot watch's further evolution.
This leads us to the invention of the Flieger, and in this article, we take an in-depth look at this pilot watch whose style was heavily inspired by military heritage and functionality.
Flieger Watches History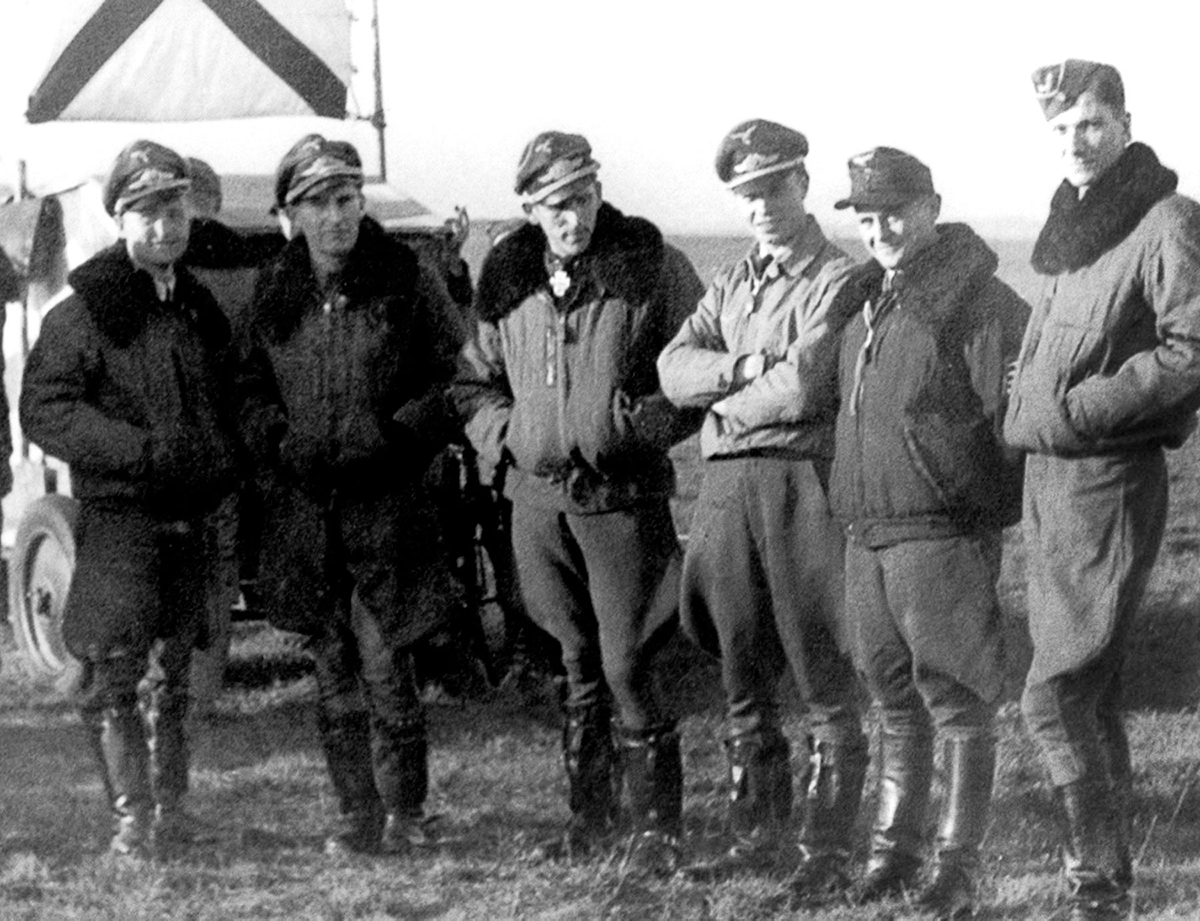 There are many inventions that came out of the horrific war fought from 1939 until 1945. One of them was the Flieger watch. Called a Beobachtungs-Uhren or B-Uhr (this means observer watch) in German, this model was designed for use by the Luftwaffe, the German Air Force.
The makers of Flieger had very specific designs that had to be followed (see the anatomy of a Flieger below for more details). In the end, the leader of the Luftwaffe came up with two different types, each with their own specifications: Type A and B.
Though said watch style may have found its beginnings during a horrific event, it is still a very popular watch to collect in the modern era. Many brands still manufacture Flieger. In fact, some have even taken their turn at updating the Flieger, thus providing it with a little modernity.
Anatomy Of A Flieger Watch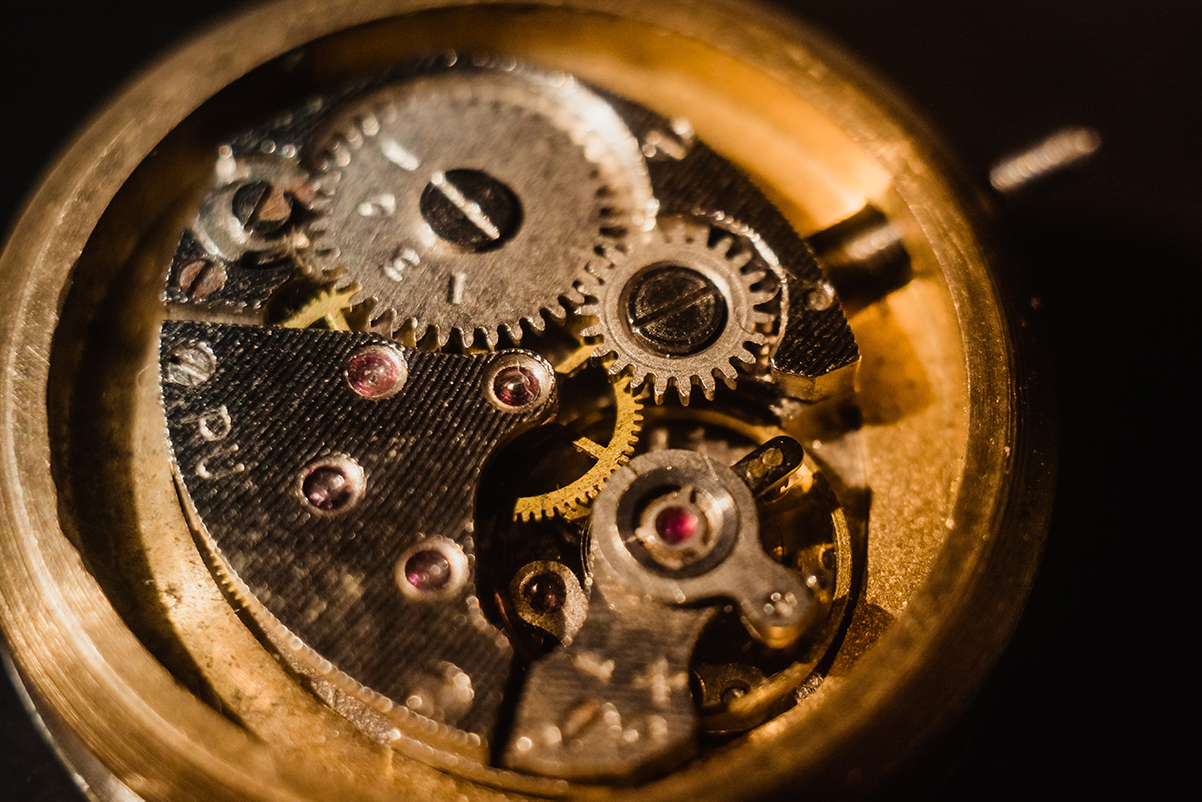 The German Ministry of Aviation laid out very specific classifications for the manufacturing of B-Uhr watches. As such, here is a closer look at the anatomy of a Flieger watch:
Case
Early on, the case was designated to consist of 55mm varnished brass or steel with a case back that was a snap-on. Every model had the manufacturer, stock number, type, serial number, and movement number.
Crown
Navigators wore thick gloves in the war and that would make it hard to wind their watches easily. As such, the Flieger was designed with a larger crown in the shape of an onion for a better grip
Marking
Every Flieger was required to be made with the FL 23883 marking. To a layperson, this would mean nothing, but here is what each piece of that marking meant to the Luftwaffe:
FL= Flight

23 = navigation

883 = Code designated for the GTOA (German Testing Office for Aeronautics)
Triangle
This triangle had to be placed at the 12 o'clock position and had to be fitted with two dots on either side. This was for quick reference purposes as well as the ability for pilots to know their upward orientation as they took off.
Origins Of The Triangle Symbol
The little triangle on top of the pilot's watch may not seem like much, but it does serve a purpose.
Along with the iconic watch manufacturer Longines, Charles Lindbergh took time after his amazing adventure to design a watch that could figure out longitude while in the air. This special pilot's watch was released in 1936 with the now-standard arrow which typically resides on the bezel. This was placed on the watch so that the pilot could easily record the take-off times of his flights.
Illumination
In order to be able to see the numbers in the dark, the designer insisted on using radium paint. This paint was not only applied to the watch hands themselves but also the numerals (which had to be in standard format).
Hacking
With Flieger watches, there was a second hand that was fitted with a drive outside the power flow. This hand was also equipped with a stop function which was balanced for precision timekeeping. The hacking movement consisted of a spring-loaded movement system built to allow the crew to synchronize better.
Testing & Regulation
The high command of the Luftwaffe was very clear about the Flieger's design and the precision and degree of the movement that each needed to have. Every watch had to be tested and certified by the Naval observatory. Afterwards, the adjustments had to function in 6 positions and 3 different temps. Subsequently, the watch needed to be sent the Gersundbrunnen for chronometer-quality.
Balance Spring
The balance spring used in the watch had to come from Breguet and was considered one of the best for withstanding shocks and magnetism.
Strap
The strap had to be of a lengthy size so that they could be worn over the pilot's flight jacket.
Flieger Models to Add to Your Collection
The usage of the Flieger may have changed from military to fashion. Thus, the modern Flieger varies slightly from the strict design regulations of the original model. Though there have been some changes, these watches still possess the spirit of the Flieger and offer a ruggedness that any guy would love to add to his collection.
Here are some of the best modern Flieger's on the market today:
1. B-UHR Pilot 55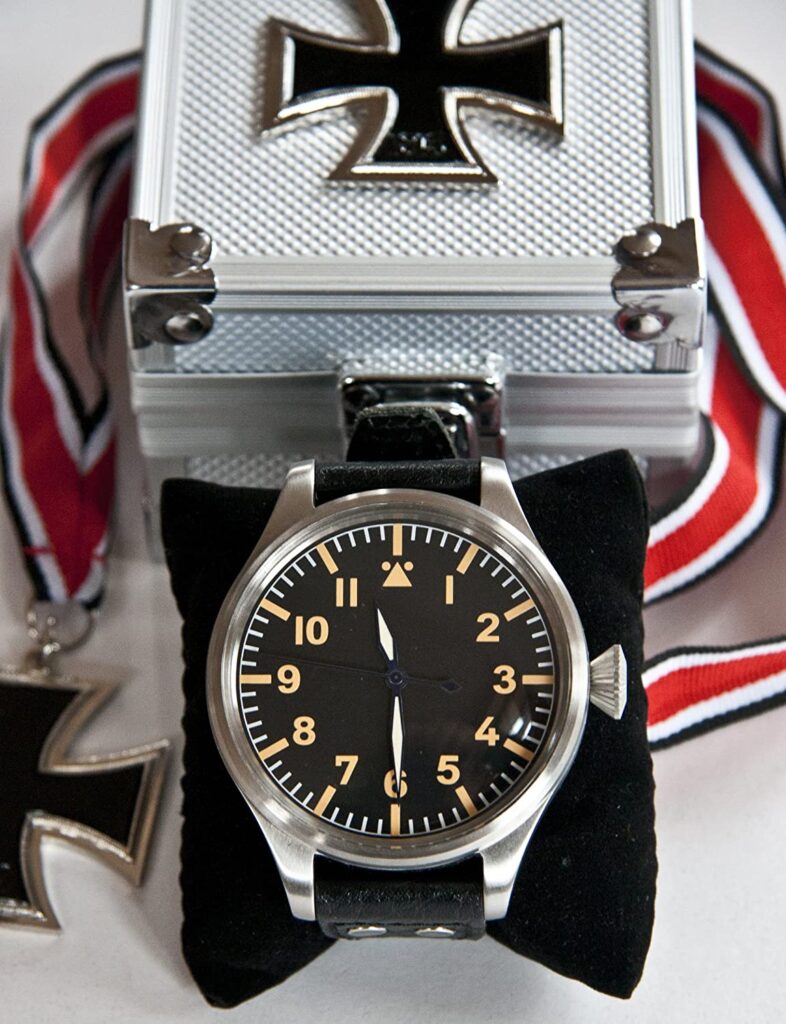 This is the classic model that is still manufactured to almost every specification of the original. A classic look for the everyday wear of any watch lover, the B-UHR Pilot 55 is a true masterpiece.
This is a simple watch with clean lines and design. Where this watch strays away from the classic design is in the illumination of the markings. Designers opted instead to use the SuperLuminova that is popular amongst not only pilot's watches, but dive watches as well. Plus, the strap, though resembling its original style, consists of high-grade leather and a durable steel buckle.
Features
Stainless-steel polished case (55mm)

Automatic movement

Oversized stainless-steel crown

Illuminated numerals and hands

Stainless-steel case back

Anti-reflective coated glass

Stitched leather band with rivets

Polished stainless-steel buckle
Price
$500
2. Steinhart Nav B-Uhr 44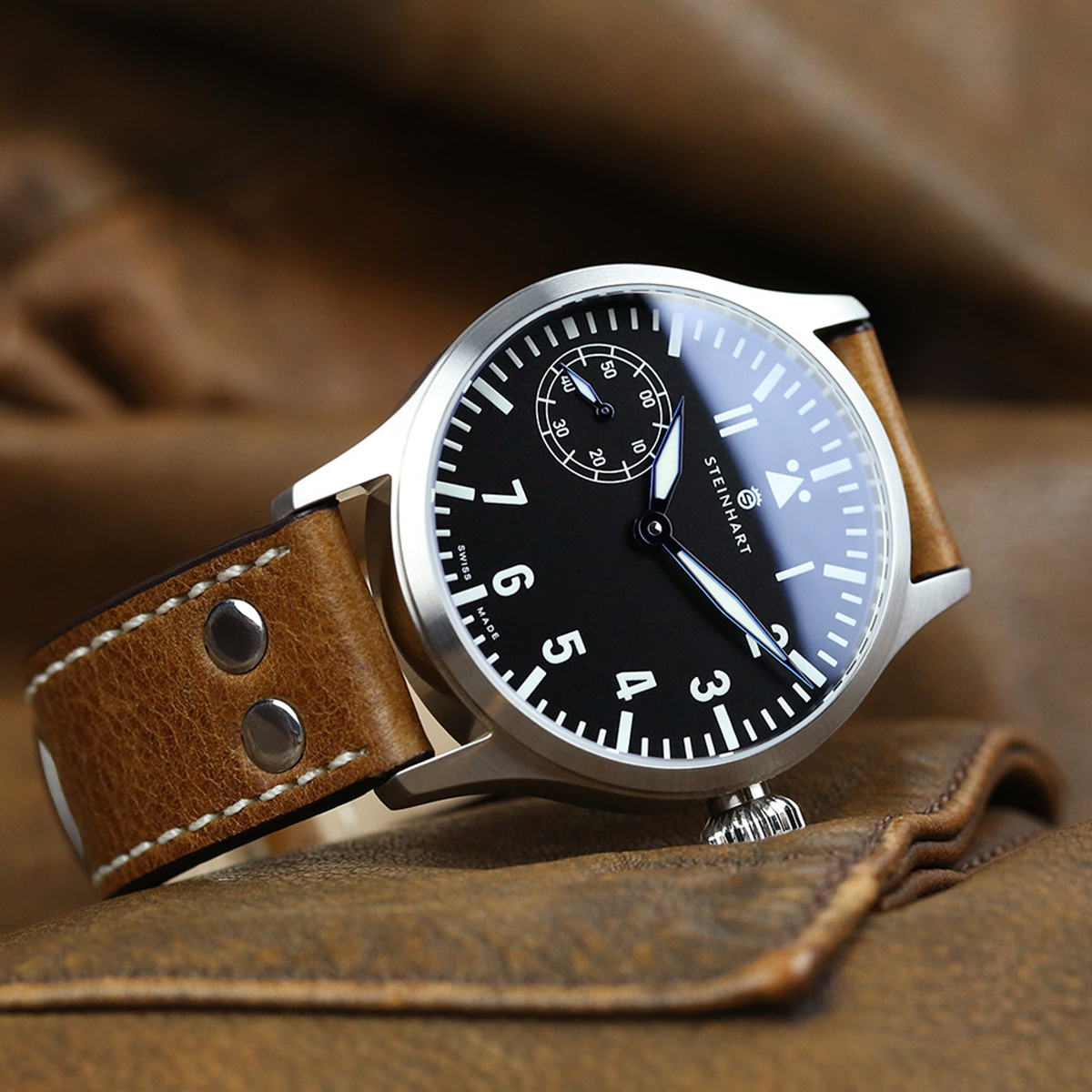 This Flieger watch comes from the land that birthed the watch: Germany. Though it does have a clear lineage to the original, it has used some modern refinement that makes it a stylish piece for any wardrobe.
With a little touch of class, the design team at Steinhart has used brushed metals and tied it in with the hands and indicators as well. It uses a Swiss movement and reflective sapphire glass as well. 
This elegant yet manly piece is a great addition or gift for any watch lover. 
Features
Automatic movement (2824-2/SW 200)

Stainless steel case (44mm)

Anti-reflection coated domed sapphire glass

Stainless steel bezel and back

Waterproof down to 100m

Leather wit double studs

Stainless steel pin buckle
Price
$470
3. Archimede Pilot 42B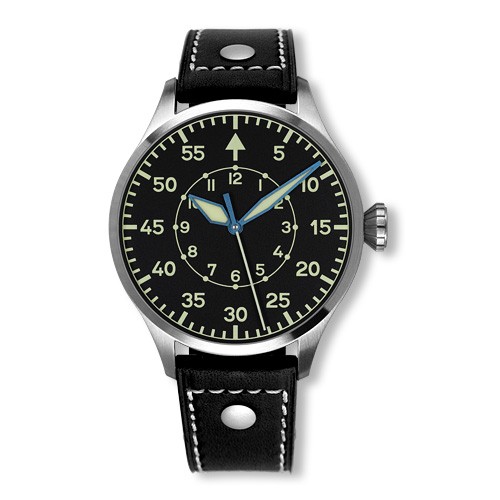 Archimede may be a new kid on the block, but they have the backing of one of the most prestigious German brands. As such, it is no wonder that this brand has delivered one of the best Flieger watches in the market today. 
Taking the style and history of the Flieger, this new company has brought style and class to a timepiece that was designed for efficiency and nothing else. Using high-grade metals and amazing internal movements, this watch is a classic option with a hint of modern sensibility.
Features
Brushed stainless steel & titanium case (42mm)

Swiss automatic movement

Illuminated dial and hands

Multiple variations available

Waterproof down to 165m

Sapphire glass with anti-reflective coating

Stitched leather strap with rivets
Price
$850
4. Stowa Flieger Klassik 40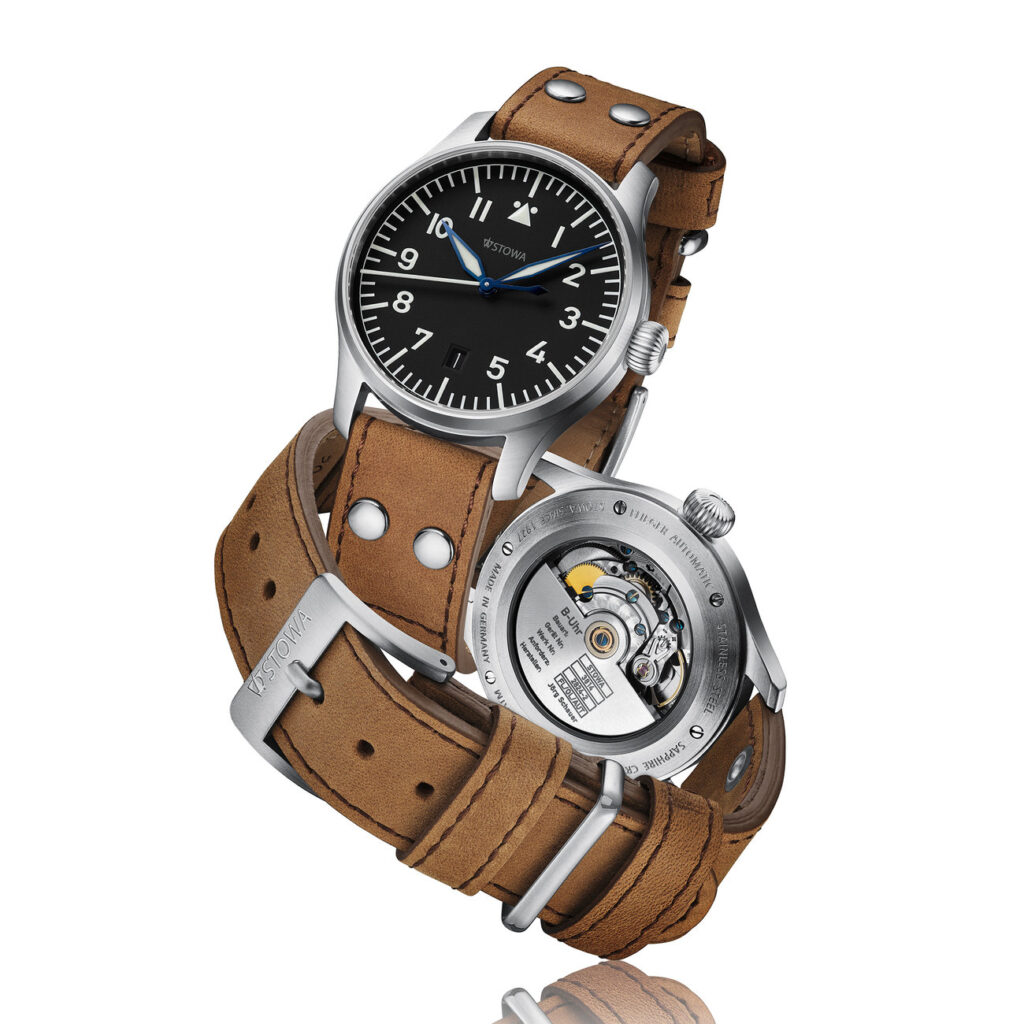 If you are looking for a watch from one of the original Flieger manufacturers, then this model from Stowa may be a lovely addition to your collection.
Stowa was one of the original 5 that crafted the Luftwaffe watches. There are many models available with some more similar to the original than others, but all amazingly functional and stylish to wear.
Taking the original design, Stowa opted to make a few changes. The first involved the size of the case being sized down by 15mm to make it have a more modern look. Internally, there are multiple movements available. In addition, Stowa strayed from using radium paint.
Features
Stainless steel case (40mm)

Waterproof down to 165m

Illuminated face and hands

Multiple movements available

Screwed case back

Sapphire crystal lens
Price
$1100
5. Dievas Vintage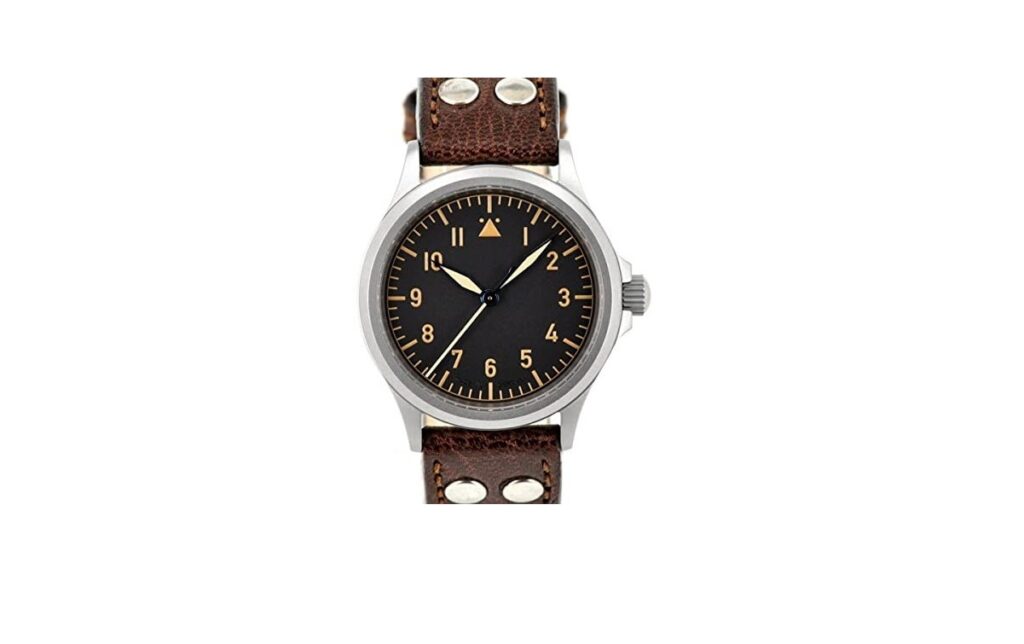 Another new kid on the block in the watch world, Dievas has set about redefining class by modernizing the classic Flieger watch design. Dedicated to quality and precision, the use of high-grade materials in this watch company's model also gives it a touch of contemporary style. As such, this watch is a modern take on many vintage watches.
A lot of watches nowadays can seem cluttered, so this watch's minimalist design might seem a little plain. But the beauty is in the simplicity of it. Though it looks simple, it was crafted in a faraday cage to protect from static and magnetic forces. 
Features
Mechanical movement (Swiss Unitas 6497)

Stainless steel case (47mm)

Screw-in case back

Anti-reflective coated domed sapphire glass

Multiple variations

Water-resistant down to 100m
Price
$1000
6. Damasko DK10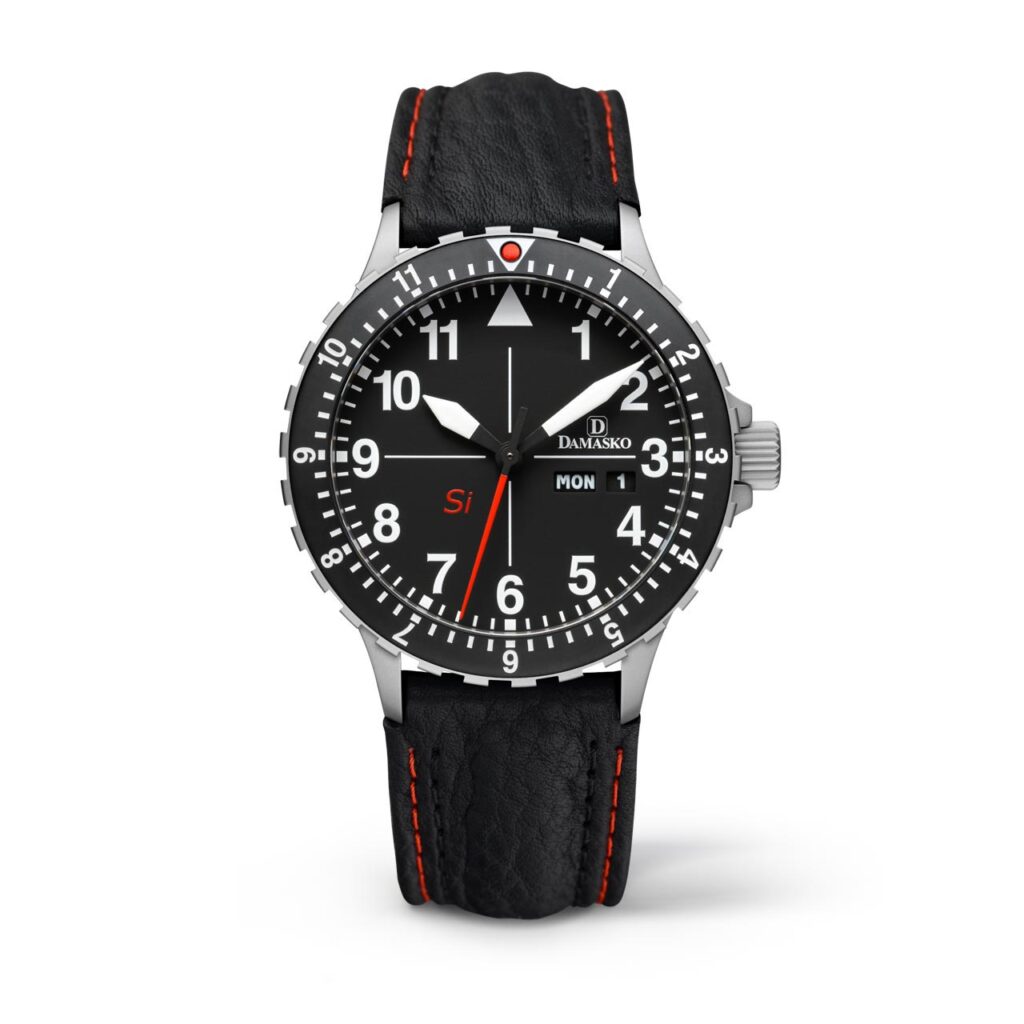 This fully German constructed watch uses modern technology to create a durable and precise timepiece that looks stunning as well.
This watch offers anti-magnetic and a more aggressive look than other Flieger watches on the market. Most models have a black dial with accented colors for the hand and minutes. The second hand is painted bright red and a special marking at the 8 'o clock position. Instead of the two dots on the side, this model offers a bright red dot at the tip of the triangle. There is also a day and date window fitted on the watch face.
This watch is a uniquely designed statement piece that should be considered when you're looking for just that right item to add to your collection.
Features
Self-winding mechanical movement 

Power reserve 52hrs.

Multiple metal variations of the case (42mm)

Scratch-resistant anti-reflective coated sapphire crystal lens

Screw-down crown

Bi-directional rotating bezel
Price
$3357
7. IWC Big Pilot's Watch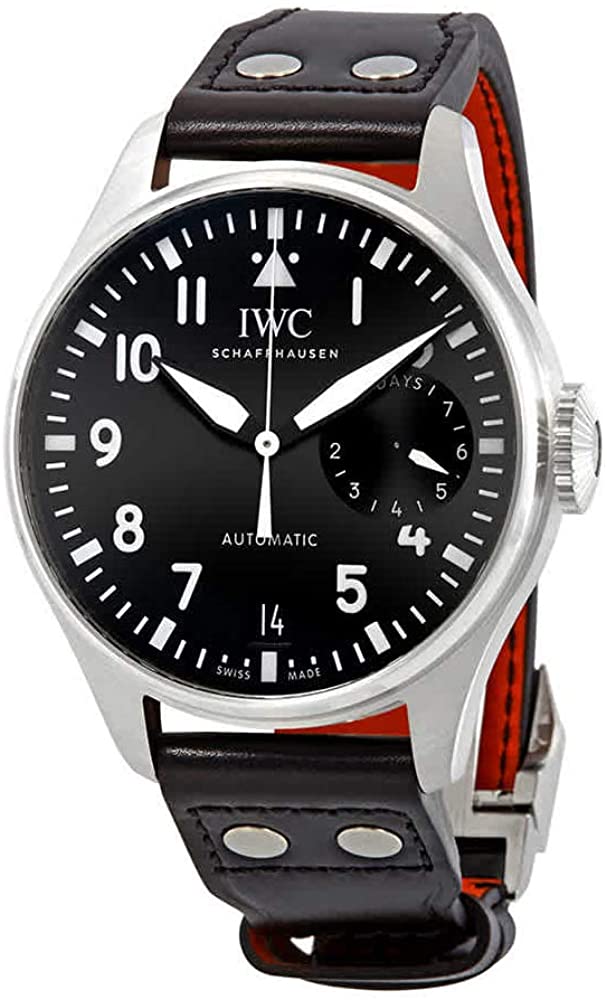 This IWC Big Pilot's Watch offers a long life of use with an enlarged power reserve via the Pellaton automatic winding movement. It features is a clean and precise design and comes from one of the biggest brands in the watch world. This Flieger watch has all the features you expect with a Flieger, but by using modern technology, it has an elegance to it as well.
Features
Stainless steel case (46,2mm)

Water-resistant down to 200m

Self-winding movement (521 10 Calibre)

Power Reserve 168hrs.

A convex sapphire glass that is coated with anti-reflective materials

Built-in hacking seconds
Price
$12900
Should I Get a Flieger Watch?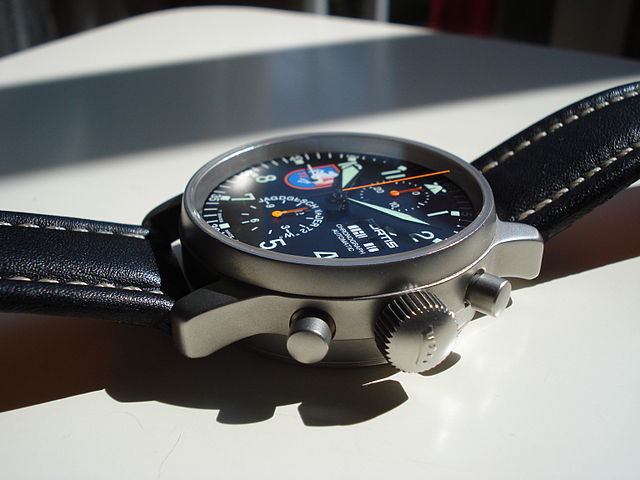 A Flieger watch is a unique option for your watch collection. If you're looking for a high-quality watch with a little history and fantastic precision, then adding a Flieger to your wardrobe could be an excellent way to round out your collection. Though not the same exact design as the original, any of the modern-day Flieger models can provide you with a classic vibe as well as a modern style. 
If you enjoyed reading this article, then why not also check out 7 Things to Know About Rolex Watches.