If you lived one hundred years ago, you would have purchased a watch for two reasons: Timekeeping and style.
The reason is that these two functions were all watches could do. As time went on, watches picked up capabilities. First, they were outfitted with chronographs for precise timekeeping, compasses, and thermometers. Next, in the last decade or so, the power of the watch grew exponentially. We now have watches that can even support phone calls. One of the most useful develops in this technological growth is fitness tracking. Watches can now accurately estimate things like steps taken, heart rate, and calories burned. This new age of in-depth monitoring has captured the fitness world, and it might do the same to you.
Below, we list our 8 favorite fitness tracking watches.
Fitbit Charge 2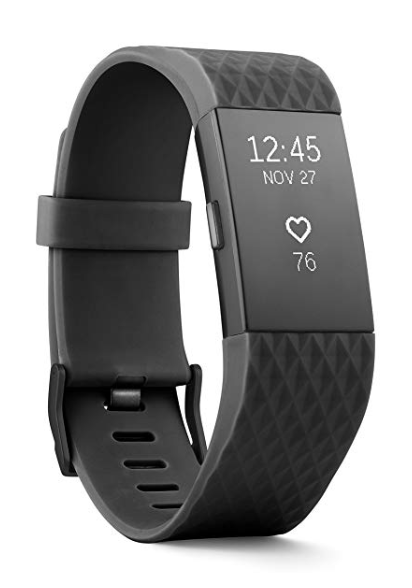 Fitbit is one of the biggest names in the fitness tracking world due to their commitment to high-level reliability and utility. The Charge 2 tracks activity, steps, stairs, distance, calories, and sleep, making it one of the most complete fitness trackers on the market. The fact that it tracks so many metrics is a big reason why this model is so popular among exercise enthusiasts. Beyond its tracking capabilities, customers rave about the looks, comfort, and battery life of this watch.
Suunto 3 Fitness Smartwatch
Though their specialty is high-tech smartwatches, Suunto decided to make a model that specifically targets fitness. The result is a highly functional watch that is somewhere between typical smartwatches and bare-bones trackers. One feature that customers love is its water resistance, which is sometimes absent in other similar watches. If you want one of the best tracking watches out there and are willing to pay a bit extra for it, this Suunto is an excellent option.
Apple Watch Series 3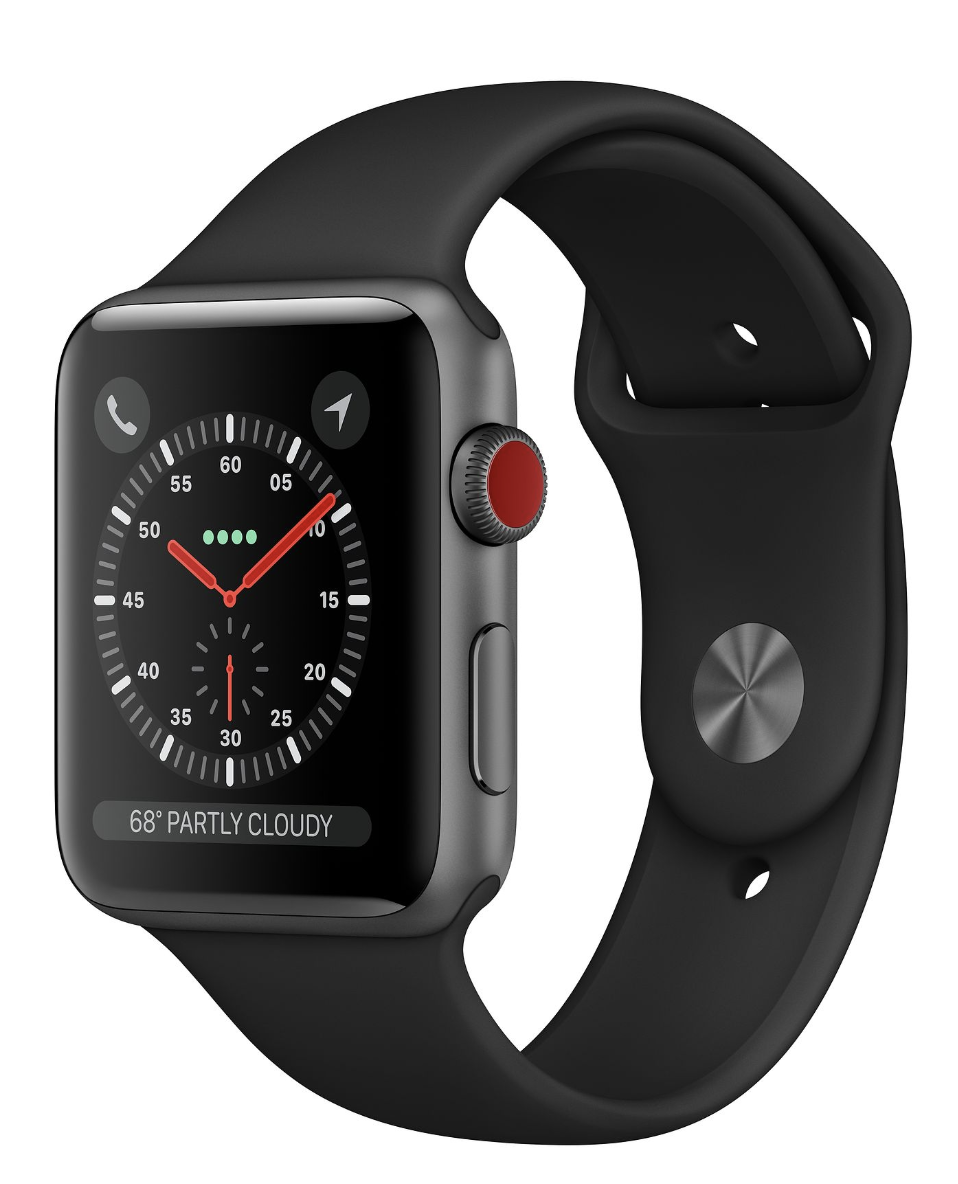 This watch has all of the capabilities that you would expect from a fitness tracking watch, but that isn't the primary reason people buy it. What makes the Apple Watch so special is its other features. It is often described as a small iPad, which means it fits a ton of utility into a tiny space. If you're purchasing this watch, you're probably doing so for the entire package. That being said, the Apple Watch has excellent fitness tracking that will not disappoint.
Garmin Vivoactive 3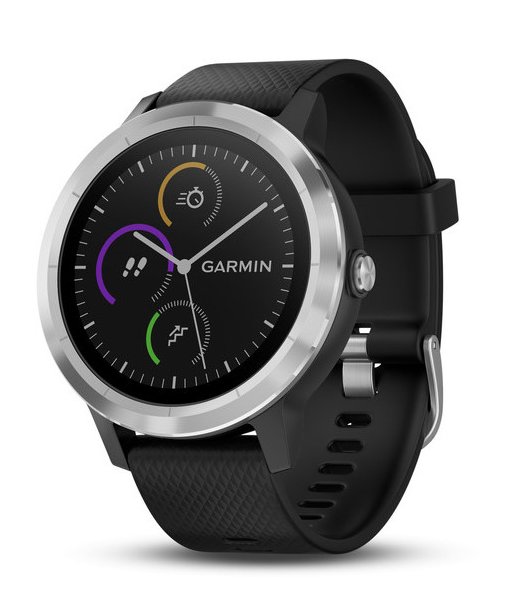 This is another model that provides smartwatch capabilities and advanced fitness tracking. One thing that makes it especially attractive is its useful GPS capabilities. They allow this watch to give you advanced running analytics like cadence measurements and maps of your movement. For general lifestyle features, this model supports many third-party apps and allows contactless payment. One thing you might not like about it is that it is a bit bulky, but most customers do not mind its size.
Fitbit Versa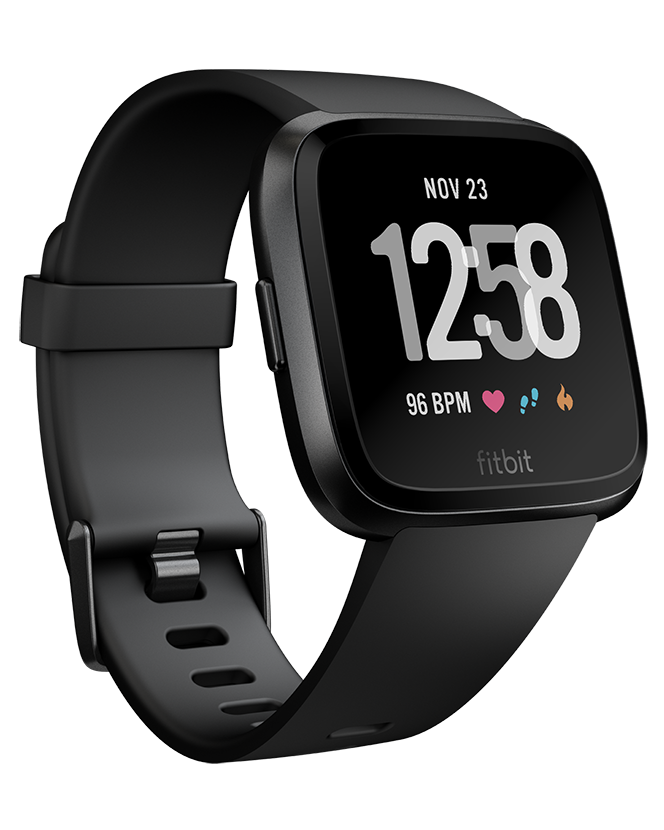 We already sang our praises for the Fitbit brand, but the first watch we presented was a pure fitness tracker. Alternatively, the Versa is Fitbit's play into the smartwatch market. It includes all of the fitness tracking features that you expect, but with music storage, applications, and Android messaging.
Garmin Forerunner 35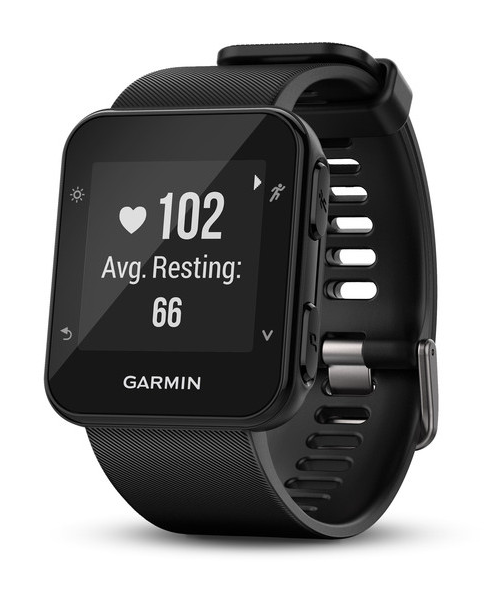 What sets this Garmin apart from bare-bones fitness trackers is its GPS capabilities. GPS is not needed for everyone but definitely comes in handy for runners and outdoor adventurers. The second feature that people love about this model is its battery life, which is up to 9 days. While it is a bit more expensive than budget models, if you think you will like having GPS, the Forerunner 35 is worth the price tag.
TomTom Spark 3 Cardio + Music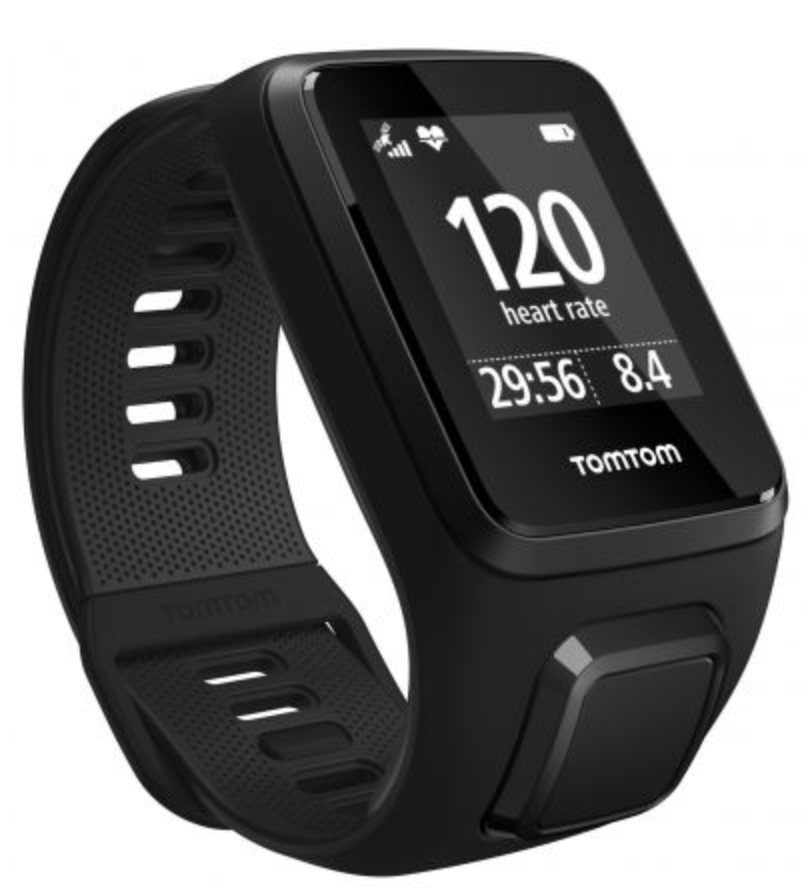 The primary draw of this model is its ability to store and play music. This is not true of most fitness tracking watches, and even many smartwatches. What this allows you to do is go out and exercise without bringing your phone at all. Many customers find this freeing and are willing to pay extra for this all in one music and tracking package.
Polar M430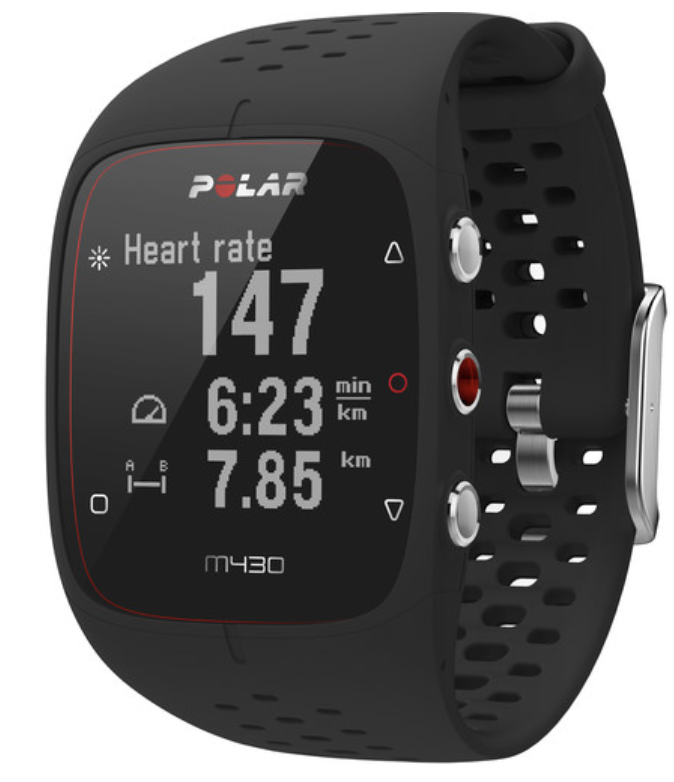 This Polar model is a favorite among running enthusiasts. In fact, its prior model was the best-selling runner's watch in all of Europe in 2016. This new model is everything that best seller was and more. Customers report that it has fantastic battery life, accurate tracking, and is very easy to use. One thing that some people say is that it is not as sleek as some other tracking watches, but if aesthetics is not your top priority, you likely will not mind the M430's appearance.
Though these are our favorites, when you choose any model from these reliable brands there is a high chance you'll be satisfied with your purchase. If one of these brands jumps out at you, but something about the specific model we chose does not, feel free to explore the rest of their catalog. When you do, you will find the perfect fitness tracking watch for your needs. Then you can move on to the fun part: Playing with your new watch and using its many capabilities to assist you in your fitness journey.