Custom items significantly became crowd favourites in different markets. From clothes to every accessory, patrons particularly lean toward this option these days. With everyone wanting something unique to themselves, various brands ultimately jumped in the craze. Surely, we've seen more bespoke brands in the past years especially when it comes to fashion and accessories. From necklaces to charm bracelets, the market shifted toward the watch market. Today, custom watches are more than just a thing of the past; they're now modern-day luxury indicators.
Custom Watches in the Watch Industry
Around the 16th and 17th century, watchmakers answered to royal requests to create bespoke clocks. These custom designs make them truly one of a kind. For instance, horologists Jean-Antoine Lépine and Abraham-Luis Breguet crafted timepieces for the royals. Cartier was also one of the pioneers of custom jewellery by crafting masterpieces for the Maharajah of Patiala, Maria Felix, and Alberto Santos Dumont. Moreover, experienced collectors deemed the 1930s Patek Philippe Henry Graves super complication pocket watch to be "the most important bespoke watch ever made". The proof lies on the timepiece's $15 to $20 million price tag.
Today, it's safe to say that bespoke and custom watches altogether made a renaissance and now cater to all walks of life. Gone are the days when only the rich and powerful can afford customisation on their watches.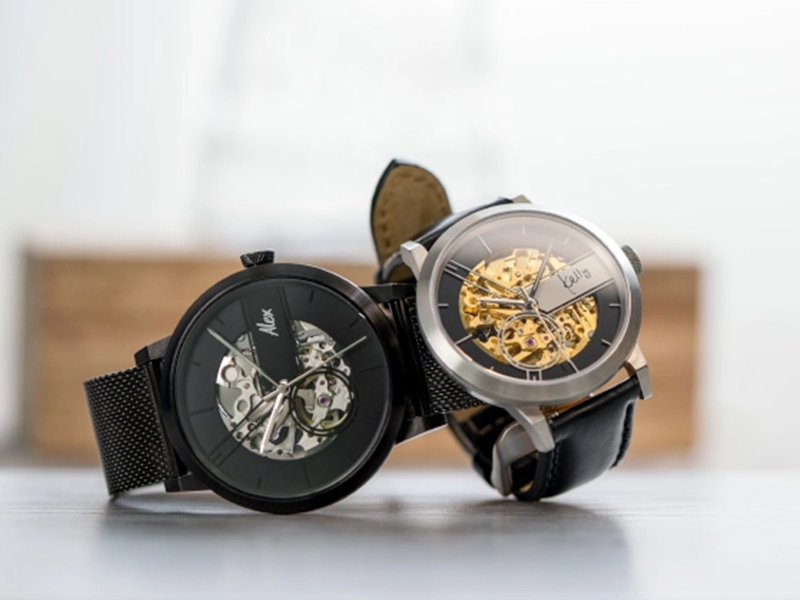 Custom, Bespoke, and Customised Timepieces
There's been a conversation surrounding bespoke, custom, and customized timepieces. For one, bespoke timepieces are those made for a specific purpose and overall preference by the client. Grail watch brands do have bespoke or custom services. It is, in fact, sometimes an 'invitation only' service. For example, Patek Philippe does the service for a specific clientele. Vacheron Constantin, on the other hand, introduces bespoke designs every once in a while.
Custom watches are not so different from this. There are still a lot of other brands that do the job for a quarter of a bespoke watch's price. From mainstream to microbrands, more and more brands tap into the business of custom timepieces. For instance, Swatch and Timex are a couple of brands that offer custom watches online. While these watches offer a lot of options for a truly custom design, they're mostly molded in an already existing model.
Customized watches, on the other hand, are specific third-party services. This refers to changes applied to already existing watch models. For instance, fashion designer Virgil Abloh customized a Patek Philippe Nautilus for Canadian rapper Drake. Drake's Nautilus 5726 had green emeralds all over it—from the case and dial down to its bracelet. While its price was undisclosed, we have a good guess that it's worth at least a couple hundred thousand dollars.
10 Best Brands for High-Quality Custom Watches
It's no surprise especially that custom timepieces continue to be the gauge of a luxurious experience, according to Gulf Business. The unique sellability, as well as price points of custom watches, pushes the market to grow day by day. Custom products appeal not only to the new generation of collectors but also to long-time collectors.
Where price and quality meet, we scoured the market for the best brands that offer custom watches. Various brands in our list offer only custom watches while others offer both manufactured and custom designs. But rest assured that these brands won't fail you when it comes to finding the custom watch of your dreams. Read on to learn more about the brands and find out which best suits your style, needs, and budget!
1. UNDONE
UNDONE is one of the most popular brands of custom-made watches. The brand provides made-to-order watches with various customisation options for different models. They only have a small range of models to pick from, but options for a custom look are endless. Most of their models are mechanical, but their Urban series has VK64A mecaquartz movement.
For a popular custom watch brand, UNDONE is fairly new in the business. However, the brand pioneered the online customisation of watches — an industry breakthrough that many brands on this list do as well. Michael Young started the brand in 2014 in Hong Kong. It is safe to say that the brand leans more toward the younger market. From the design of their website to the business approach, it truly is a millennial brand. Young, however, is no stranger to the business. He's one of the known names in the industry as a customiser of vintage Rolexes.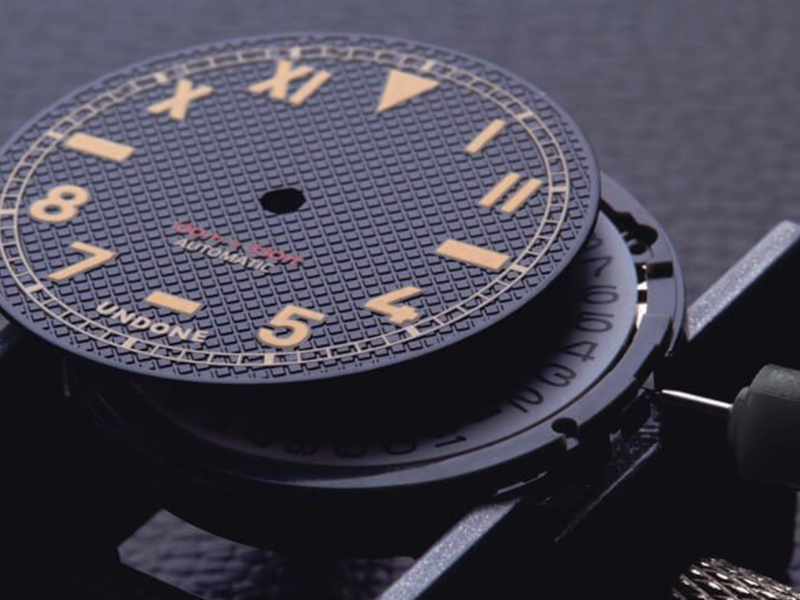 Customisation Process
The brand's approach leans more to the creative side without having to sacrifice the structural and mechanical integrity of their watches. They begin by collaborating with creatives such as artists and designers. From ideas, the realisation of each component begins with the materials. Quality components require quality materials to work with — 316L steel and LEXAN polycarbonate, for instance. UNDONE has components made in-house, but there are also supplied parts from trusted manufacturers.
The process of customising your own watch begins by picking a specific model to customise. UNDONE has a total of four base models namely Urban, Urban 34, Basecamp, and Aqua. However, the brand also has collaborative collections such as the Pointing Boy, a collaboration with Japanese artist Noritake. Once you've decided on which model to customise, you'll have a lot of options for customisation. In detail, you may change the watch's patterns, colours, and textures in whichever way you like. But why stop there when you can do more? Your watch may also be engraved with your initials or customised with a photo of your own. UNDONE truly captured the essence of customization to the very core. What's more, UNDONE watches are fairly priced so you're sure to get what you're paying for.
2. EONIQ
EONIQ, a microbrand founded in 2015, is Hong Kong-based just like UNDONE. However young the brand may be, they definitely took watch customisation to the next level. The brand pioneered the customisation of mechanical watches globally. Moreover, they're a brand powered by the people. With a passion for the craft, three young entrepreneurs took on the Internet for a crowdfunded project. They started an Indiegogo campaign to update their software as well as launch two new product lines. In 90 minutes, the brand successfully raised 100% of their goal at 466,693 USD.
While EONIQ's approach may be straightforward, the brand still relies on the emotional connection between the client and their dream timepieces. As none of the founders came from a well-off background, they know how hard it is to find a unique watch at affordable price points. So, they took on the mission to provide high-quality, affordable custom watches for everyone. Unlike other brands, however, all EONIQ watches have the Japanese skeleton movement powering them. Aside from watches, the brand also offers customised pens and bracelets.
Customisation Process
The process of customising your EONIQ watch can be tedious at first. So, unless you're into editing the finest details of your watch, this may be a bit overwhelming for you. But once you get the hang of it, you'll find it fun and ultimately fulfilling. It's a lot like creating a watch from scratch, especially if there are a bunch of details you'd like to change. Firstly, you'll have to pick a model from a wide selection of various models. They not only have skeleton watches and pilot watches but also other mechanical options of various styles. Once you've settled on a model, it's time to begin the customisation.
You can begin by picking a certain design inspiration or simply start from the base model and work from there. You may customise almost every aspect of the watch — from the case and dial design to the movement and rotor. There are endless options for customisation and various sizes to choose from. The brand strictly follows a "one watch, one watchmaker" rule that makes their watches truly one a kind and high quality. Aside from the designs provided on the site, you may upload an image of your own to make it truly unique. Once done, EONIQ assigns a watchmaker to craft your watch! EONIQ's basic models begin at 168 USD.
3. Swatch
Swatch is a brand known for its creative collaborations. The brand began as a response to the "quartz crisis" that took over most of Switzerland's watchmaking industry. In the 1980s, produced relatively affordable timepieces for the mass. What began as a response to save an industry from economic downfall became a success story of what we now know as one of the most popular brands in the market. The brand housed revolutionary collaborations that would be credited for the beginning of hype culture.
Swatch, as a brand, boasts its wide array of styles that would suit any personality. You can have bold colours or a minimalist dial without having to worry about affordability. Moreover, with most of their collaborations released in limited series, every watch would be just as prized as other timepieces in the industry. As a brand dedicated to individuality, it's not surprising that they also founded a customisation branch. While there aren't as many customisation options such as with the other brands on the list, Swatch still provides high-quality options to their patrons.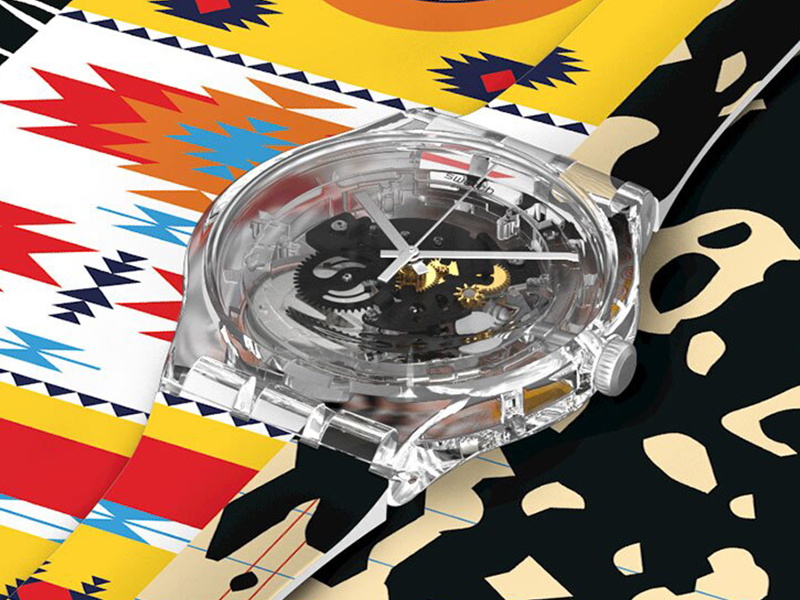 Customisation Process
Swatch doesn't offer a lot of options, but they do have various designs you can choose from. The process begins with a single click then you're off to crafting a watch of your own. You may customise the design through an interactive program on their website. You may choose from vintage, geometric, animated, as well as nature-inspired designs. While this may limit you, you're sure to enjoy dragging and dropping your watch to the right face of the design and see it on the watch right then and there.
Aside from the face of the watch, you may also change the mechanical aspect of the watch. Not as tedious, you may change the way it looks on your dial. There are classic designs as well as those with indexes. In the end, you'll be your very own design with the Swatch customiser. Albeit limited, there's still a fulfilling and satisfying feeling you get once you add your watch to the cart. Moreover, the price of the watch is just about the same as a regular Swatch. For anyone who's only beginning to dive into the custom watch industry, the Swatch customiser might be a good place to begin!
4. UNITY
UNITY began with the very purpose custom watches thrived upon. In 2010, enthusiast Eduardo Peres founded the company in Barcelona. As an enthusiast himself, Peres wanted to create a brand that altogether envokes its personality, veer away from mass production, and promote exclusivity. With this in mind, UNITY came about. Peres wanted to involve their clients as much as possible by giving them the freedom to customise without any limits. Clients have the freedom to alter materials, finishes, and faces as well as the watch's movement and a whole lot more.
Due to manufacturing limitations, a lot of brands have a hard time creating a truly custom-made watch. However, UNITY stands out as they manufacture and design aspects of their watch in-house. With numerically operated machines, everyone can surely have accurate and superb timepieces. They can also adapt to the design needs of their clients making it a superior customization experience for patrons.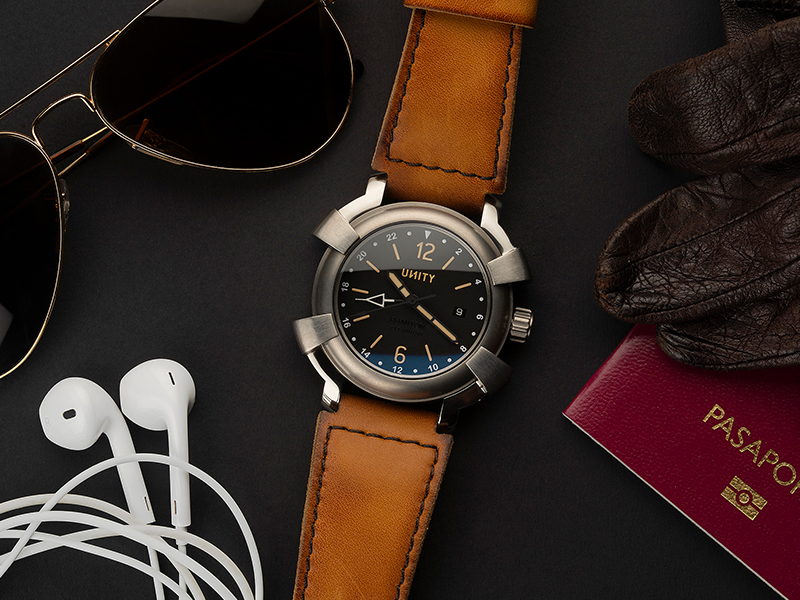 Customization Process
There are two ways to craft your very own UNITY watch. Firstly, they have an online watch configurator that is very similar to other online customisers on the list. However, there are some design aspects that may not be suitable for your needs. That's why you may contact the brand for more intricate options and a one-on-one design session to be scheduled.
In the configurator, you'll find a detailed means of customising your watch. You begin by choosing a case type from either 44mm StrongCase or 42mm SoftCase. From there, everything else begins. You may choose the finish, color, and material of each aspect of the case, dial, crystal, and more. There's almost no limit to what you can do. Moreover, you get to monitor your expenses right as you edit your watch. While UNITY's watches are on the more expensive side of the spectrum, you'll still surely get what you pay for. Every penny would be worth it once you see your custom-made watch in all its glory, in the flesh.
5. Bespoke Watch Projects
The Bespoke Watch Projects would be one of the higher-end brands on our list. However, the brand provides undeniably unique timepieces from limited-edition models. The company releases a series of watches that have various customisable options to suit your style. At first, you might notice that they're on the fancier side. But the brand also provides minimal and modern designs for every personality.
Based in Oakland, California, each watch is made-to-order in small batches. The company's goal is to provide distinct watches that transcends time and generations. With constant updates to their database, there will always be something for you and your preference.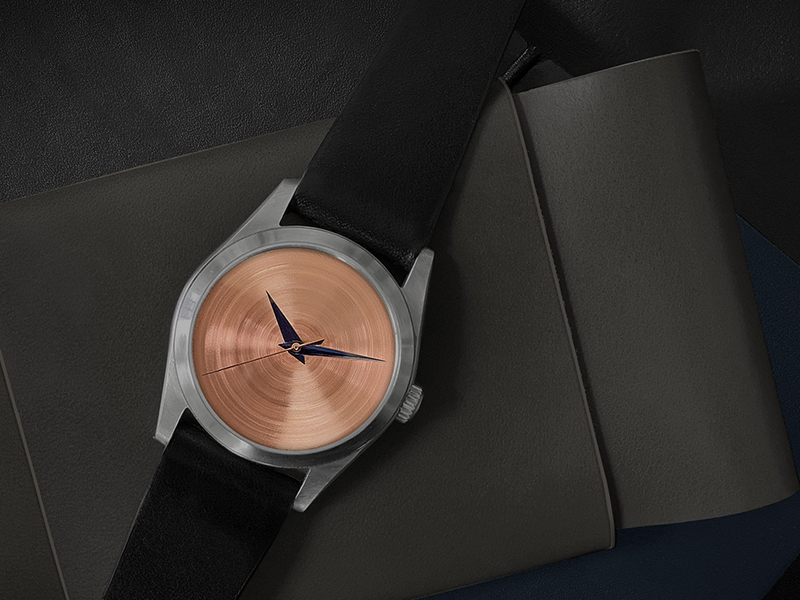 Customisation Process
Just like in other brands, you may begin customising a watch from an already existing model. For instance, you may pick either their Intaglio Edition watch or a 72 Flyback Chronograph. Once you settled on a model, you may begin customising various parts such as case diameter, dial design, hand set, and more. Yes, you may also customise the movement according to your needs.
On the other hand, you may also build your very own edition watch. Firstly, you have an option to choose between a manual wind or automatic wind watch. From there, you get to do just about the same thing. You can customise your case finish with a lot of options for crown and strap designs. Even your movement can be customised with a plain finish or a decorative finish. The choice will all be up to you.
With this in mind, Bespoke Watch Projects offer a pretty expensive array of choices. However, it should be kept in mind that these watches are made to last and are absolutely unique to yourself. With mechanical movements that power the watch through, it should be no surprise that the price tag says more.
The Emotional Appeal of Custom Watches
In the end, custom watches are all about emotional appeal. There's something about individuality and distinctiveness that make it a marketable option. In a world where almost everything mass-produced, the satisfying feeling of owning one unique item can be a delight. Moreover, this part of the business has been with the industry for longer than we know. Bringing it back to life only tells us that we are now in a modern-day renaissance. Whether you're choosing a mainstream brand or a micro brand for a custom watch, you will always end up with one conclusion. Particularity brings about a certain tug at the heartstrings. So, go ahead and gift yourself with a watch that's uniquely your own.
---
Looking more new generation watches? Check out the best watches from MVMT that will suit your lifestyle.