By Gregory Francis
Patek Phillippe stroke the gong just in time with the launch of its brand new red Patek Philippe Aquanaut 5167A.
The increasing popularity of stainless steel sports watches is no news. And well, an olive-green version of the Patek Philippe Aquanaut 5168G, introduced earlier this year at Baselworld, clearly wasn't enough for Patek Philippe to complement this demand.
Red & Limited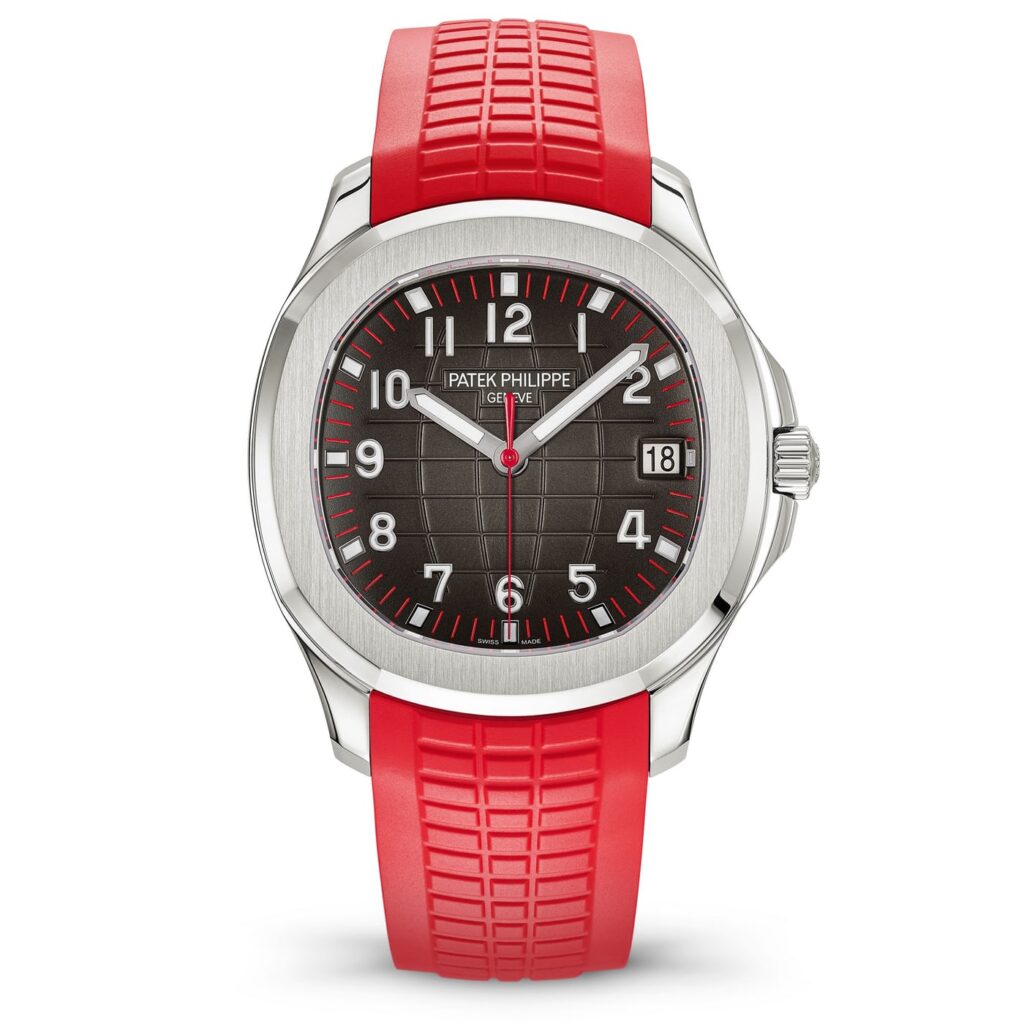 So, here is the much-touted revelry of a stainless steel watch introduced in Singapore in September this year. However, this is not the first time an Aquanaut is making heads turn. Its first-ever model celebrated quite some momentum back in 1997. Following it was 'the 5167' and 'the 5167A-001' released a few years later.
The new Patek Philippe Aquanaut 5167A in Red, by all means, does ring in the colour aspect with a striking red rubber strap. But its 40mm stainless steel body and a brown dial showcasing a date window resonate with its predecessors.
It seems like it was the fame and rarity of the 5167A-001 — and an all-black dial and black rubber strap Patek Philippe Aquanaut, that the brand gauged to extend the line in olive green and this new red versions. However, this all-new Paterk Philipppe Aquanaut Red 5617A is a limited-edition and is restricted to only 500 pieces.
Distinct Yet Similar
Young, modern and ecstatic in its appearance, the Patek Aquanaut collection has been the star line-up for Patek Philippe since the very beginning. It was in 1997 that the brand launched its first-ever rubber-strapped pieces (also called the "Tropical" strap), crafted using a composite material. This entitled the watch to high resistance, durability, and salt-water- and UV-radiation-proof like features.
Since then the Patek Philippe Aquanaut has witnessed a series of upgrades — be it the bejewelled dials or even its first-ever chronograph in 5968A- 001. And the launch of the red Patek Philippe 5167A was quite an expected move.
In fact, the Patek Philippe Aquanaut Red 5167A is quite similar to the 5167 series. Both of these watches celebrate a rounded octagon shape for the bezel, drawing inspiration from the iconic Patek Philippe Nautilus watches.
Colour & Movement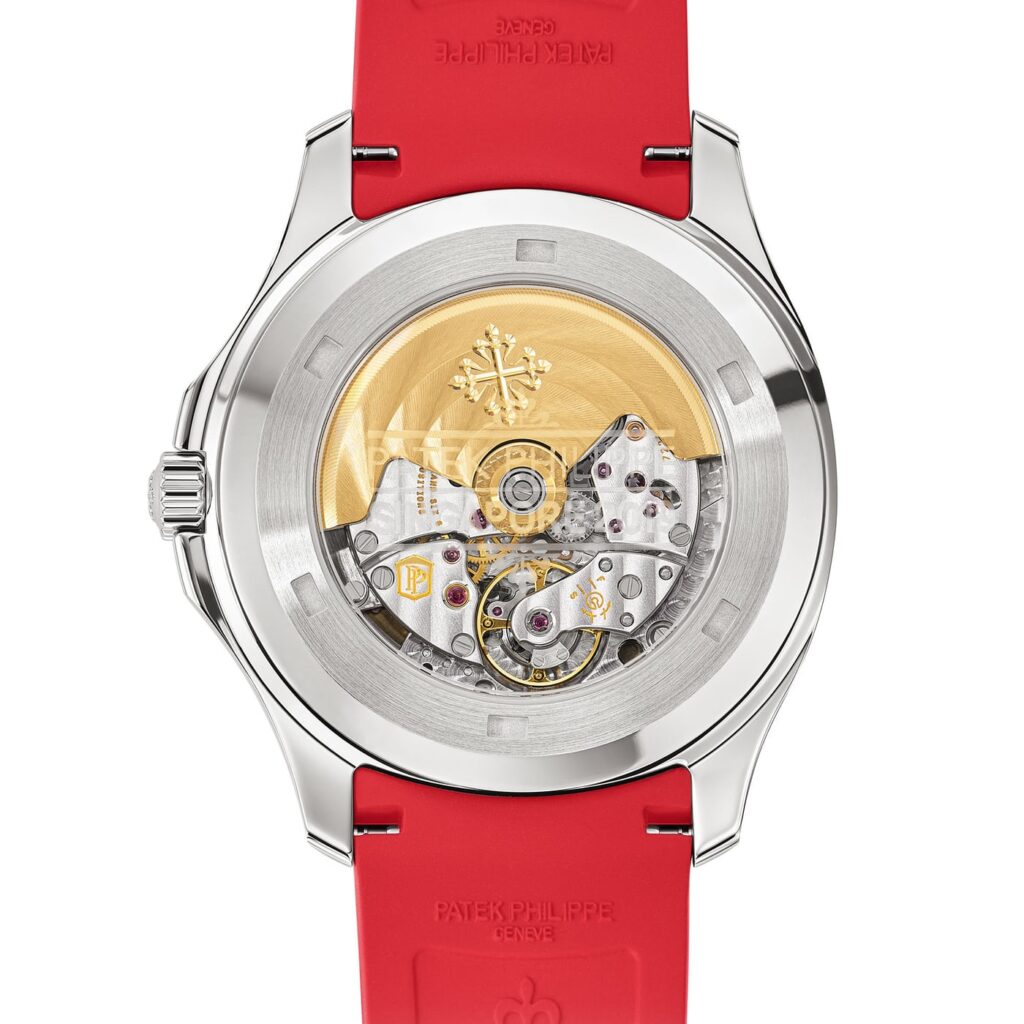 The new Red Aquanaut is fully automatic, with 29 jewels powering its 45 hours power reserve. In fact, this, alongside the striking colour, is the only distinguishing factors for the Patek Philippe Red 5167A from its initial models. Meanwhile, a meticulously scratch-free sapphire crystal glass back protects the self-winding 324SC calibre movement.
Well unsure if the story behind its colour has anything to do with its availability. This particular Patek Philippe Nautilus red is only available in select South Asian countries. And Singapore is one of the prime locations to purchase this watch. So one could only assume why the brand chose a shade which is similar to that of Singapore's auspicious colour.
Price & Availability
What about the price? Any watch connoisseur who has invested in a Patek Philippe is aware that the Aquanaut is quite a pricey affair.
Could it be the limited-edition tag? Or just the fact that it reveres the parent name of a watch brand celebrating a prestige synonymous to that of a Rolls Royce? While the original 5167-001 Aquanaut Patek Philippe is priced at around $44,000, the new red Patek Philippe Aquanaut 5167A costs about $24,626.69.
It is only available in Singapore and other Southeast Asian countries.
Interested to learn more about Patek Philippe? Check out our feature about 5 Amazing Things You Should Know About Patek Philippe.