Rolex has some exquisite designs that any woman would be proud to own.  Such is Rolex's commitment to quality that there warrants a dedicated discussion about what it has to offer for women.  Fortunately, there are a lot to choose from and it all depends on what you want to use the watch for – work or play or both.
Whichever ever model you choose, rest assured that you are guaranteed a timepiece that oozes refinement and elegance. And for those of you with a practical head, a good investment.
Rolex Cellini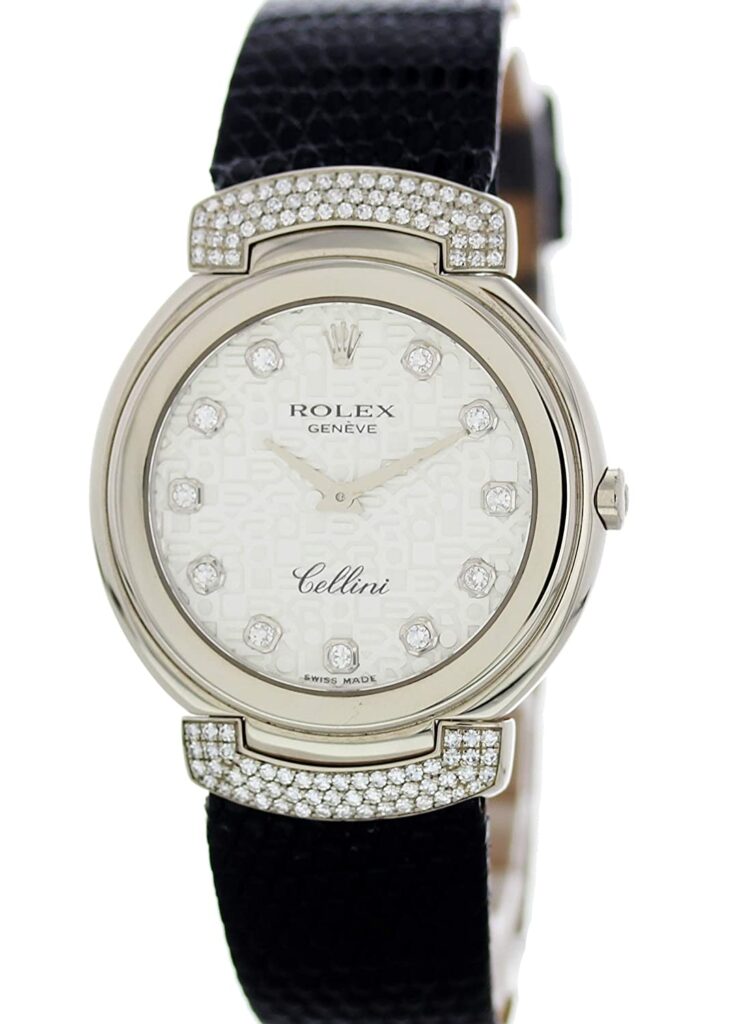 The Rolex Cellini embodies elegance, even in its name. In true Rolex tradition, clients can pick and choose the combination of bracelet, dial, markers and functions thus providing 72 options. Rolex is good at giving its customers a wide range of options. Although with this variety comes some hefty prices.
The Cellini range is simple, yet consists of fully functioning chronographs set in different positions, different time zones, and slick use of rose gold. Thus women are provided with models that are stylish and delicately use precious metals and jewels.   
Rolex Day-Date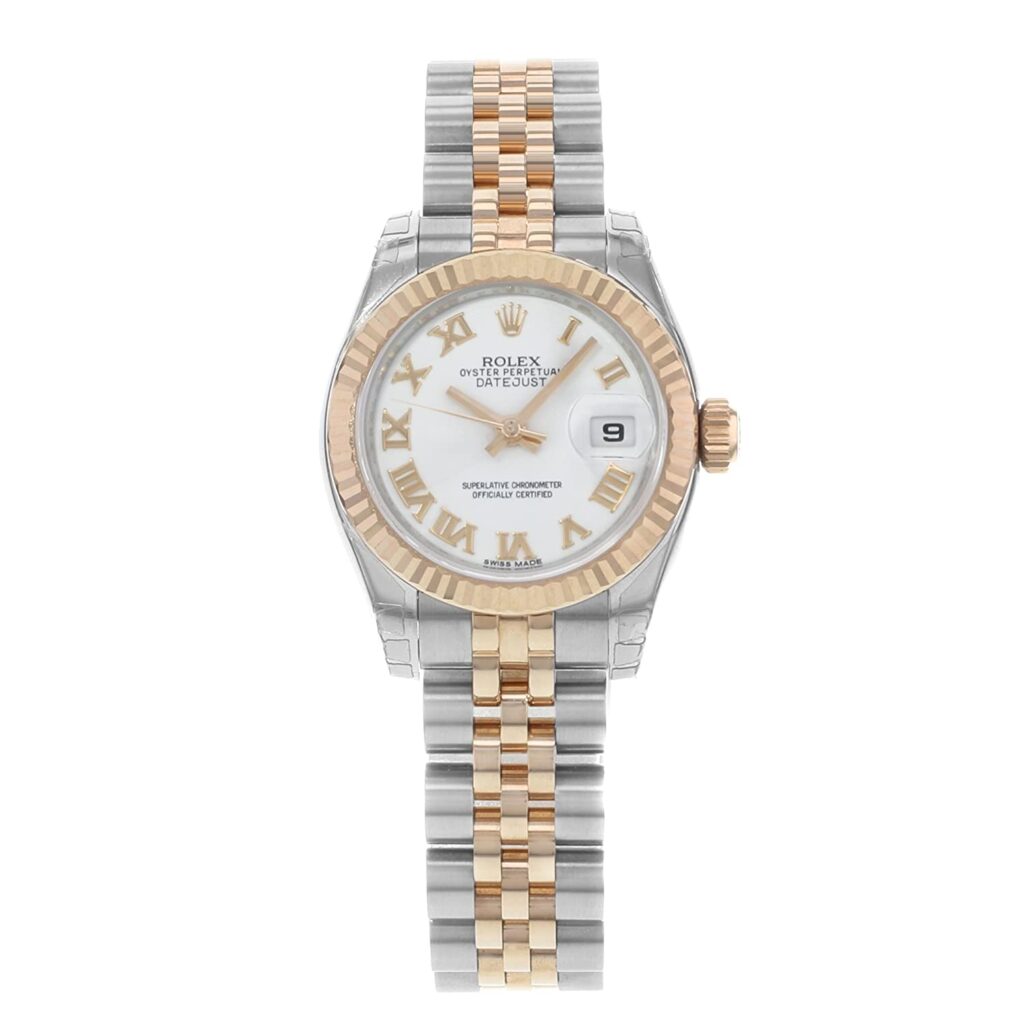 The Rolex Day-Date was launched in 1950 and is one of the most sought-after luxury watches for women. In true Rolex tradition, this watch comes in multiple versions compared to what most watchmakers offer. In the case of the Day-Date there are 96 to choose from.  
To make it more interesting, this watch is only available in gold and platinum. This means that it fulfills the high standards set by Rolex. In addition, it comes with a gem-set bracelet.
Rolex Lady-Datejust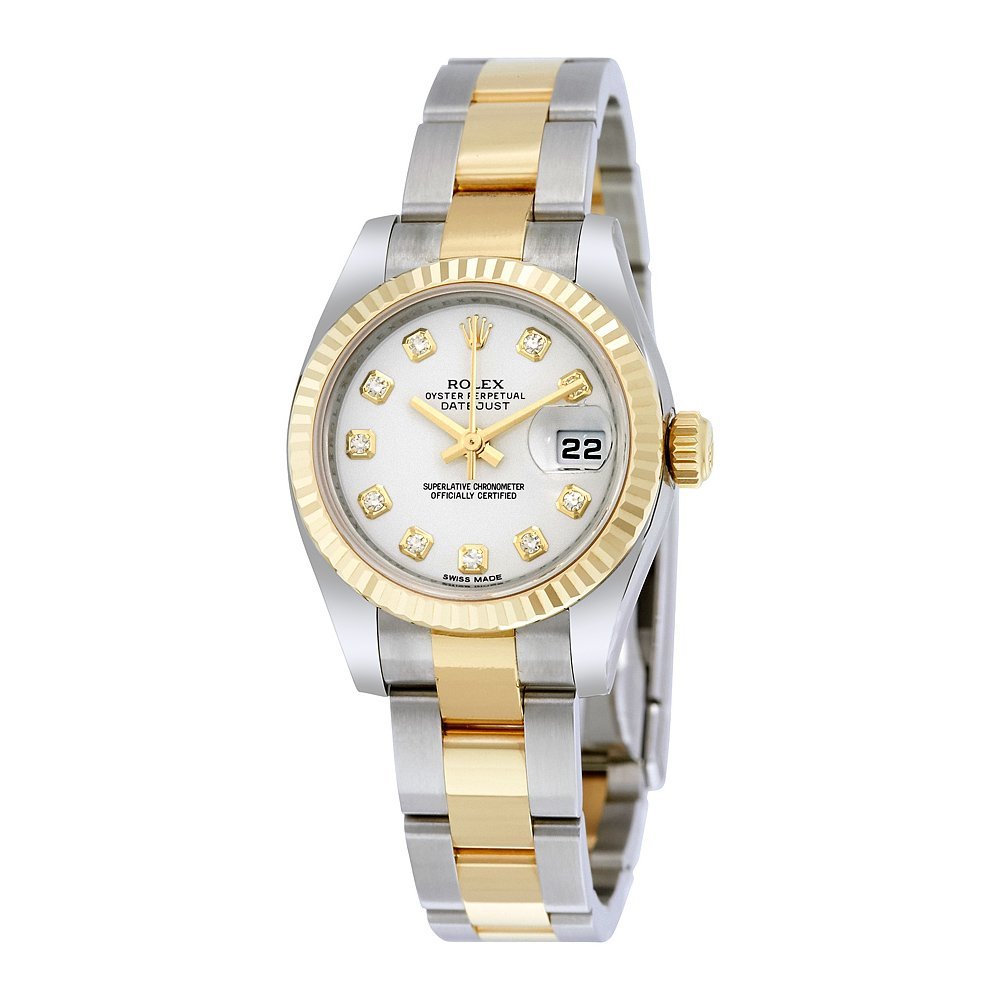 The delightful Rolex Lady-Datejust Watch is designed as a day watch for those with opulent tastes and bank accounts. It is also a practical watch in that it can be worn for all occasions. Its style is magnificently simple and suitably fits the term "less is more."
This watch's simple style does not detract from its wonderful quality. Its oyster steel bracelet design is synonymous with Rolex's high-end taste. Furthermore, its markers are made of gold to avoid tarnishing.
Meanwhile, the colours of the dials offered are sophisticatedly designed. The Oyster Perpetual is available in a range of dial sizes in order to fit any wrist and to suit any style of fashion.
Rolex Cosmograph Daytona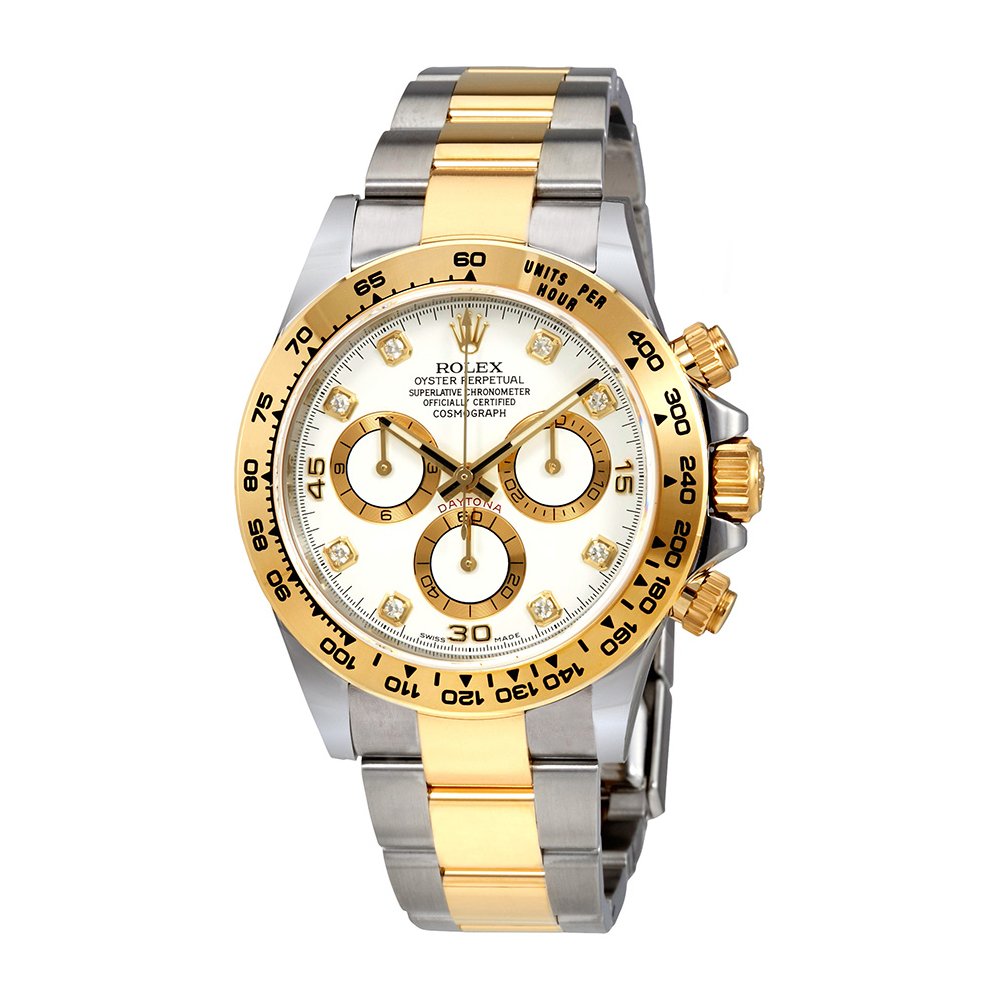 The Rolex Cosmograph Daytona is an exquisite watch that displays its functions through skilful colour coordination by either going for one colour for the dial, hands, clasps and markers or providing striking contrasts of colour and in a stylish manner. Thus, any woman would be thrilled to have this piece as part of her jewellery collection.
Only few watchmakers know how to make a pristine precision timepiece into a work of art. With this watch, Rolex has proven its distinction as one of those few. 
The Cosmograph Daytona was launched in 1963 and was designed for professional racing drivers. This shows that women drove fast cars too, and have an equal love for adventure as men do. It has a dial that is just phenomenal and, for extra decadence, you can have get set markers placed with diamonds.  Overall, this truly is a gem of a watch.
Rolex Sky-Dweller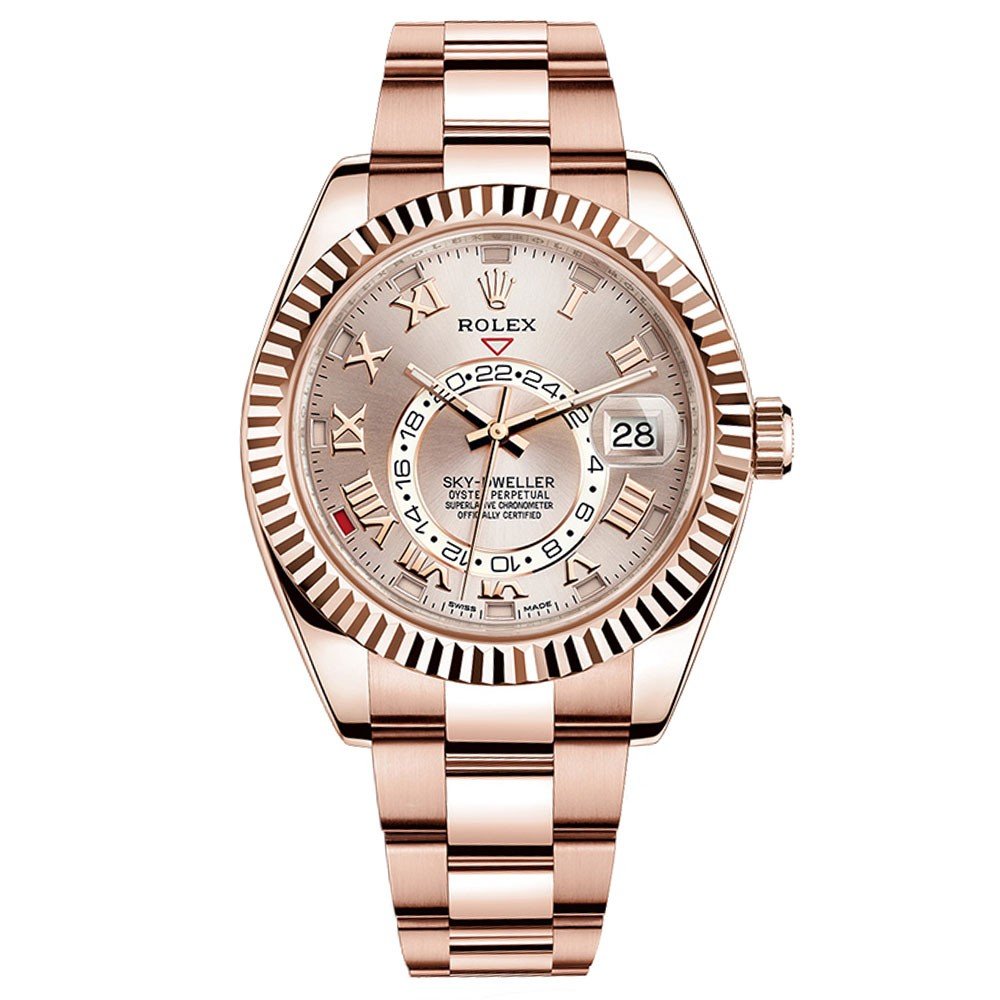 The Rolex Sky-Dweller is another relatively new addition to the Rolex range.  The year 2012 seems to have been the year for Rolex rolling out new designs to woo in new customers, and it most certainly has done in style.  
The Rolex Sky-Dweller consists of a perfected rose gold design. But as we all know, such is the craftsmanship of Rolex watches that there has been a growing market of copy cat makers offering cheap models that pretend to be the real thing.  
Let's be honest here, we all know the difference so why people bother with these imitations and supporting criminals is a mystery.
Rolex has been vigilant in protecting its new designs and expanding its work that is covered by patents. This includes the pink gold preserved in their watches which guarantees tarnish-free jewellery on the outside and on the inside.  This is something that no fake merchandise can replicate.
This watch uses a type of gold called 'Everose' which definitely lives up to its name.  Rolex introduced Everose in 2008. It consists of 18 carats, is patented and composed by an in-house foundry. So not only does Rolex protect its watches, but it also maintains the quality beautifully used in watches such as the Rolex Sky-Dweller.
If you enjoyed reading this piece, be sure to have a look at 8 Classy Rose Gold Watches for Women.