Have you ever wondered about the difference between pilot watches or standard watches for men? Pilot watches first launched during World War II and functioned only specifically for pilots. Key differences were a larger dial, a larger wrist band, and a larger crown. 
Additional features included a chronograph and navigation tools so pilots had a better chance of returning home safely with the ability to check fuel and speed.
Nowadays, pilot watches are not just for men but for women too, whatever the purpose.  There is not the need for such self-reliance in a cockpit due to technological advances, so designs can be more minimalistic whilst retaining that original aesthetic appeal from all those years ago.  
Manufacturers have enhanced their designs of pilot watches with some magnificent models available on the market. They not only function superbly but also have impeccable detail and are a good investment.
Rolex Sky-Dweller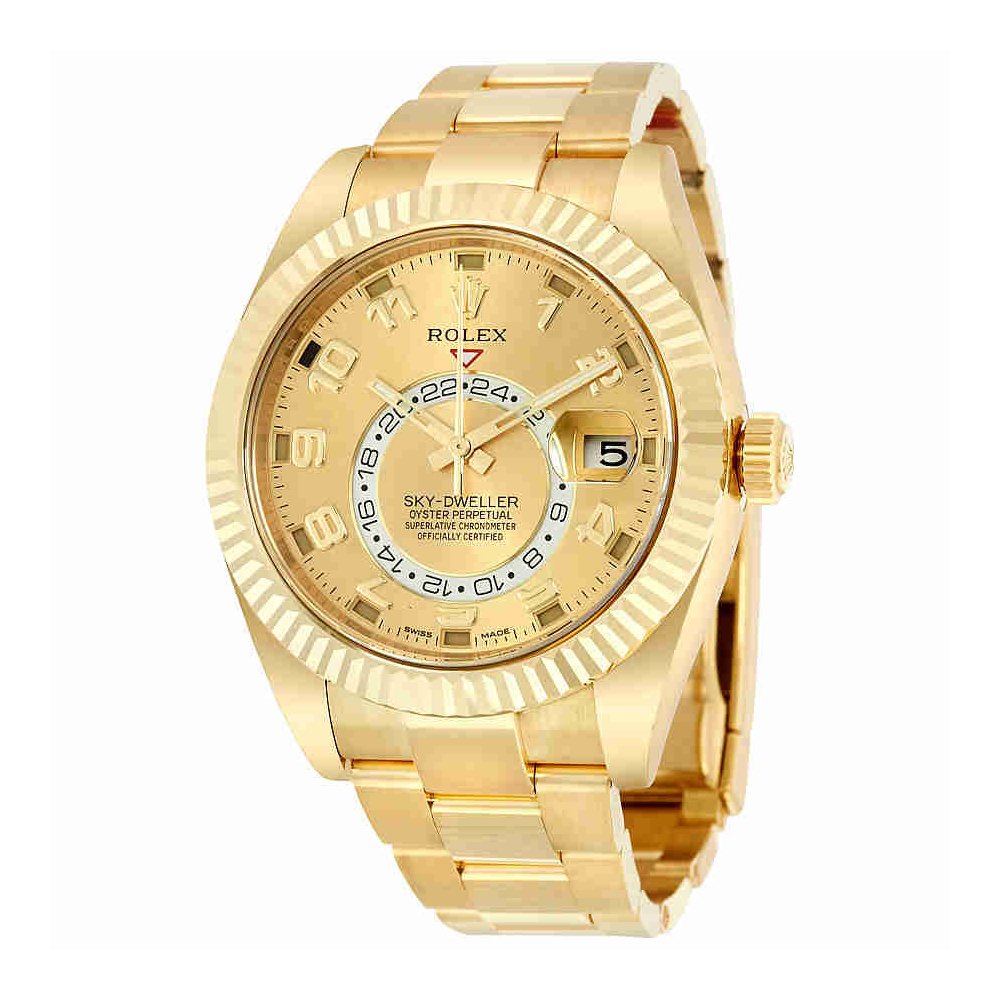 As expected from Rolex, the Sky-Dweller is sophistication personified. It consists of a magnificent design and style and is arguably the most prestigious of pilot watches available today. It also provides 24 different permutations in terms of material, type of bracelet, and dial colour.
The Sky-Dweller has a beautifully set 24-hour disc, which is just slightly off centre and allows the wearer to know what time it is in another zone.  There is also a date display and other awesome features. This watch has a sheer class that most other watchmakers only aspire to achieve and appeals to a loyal customer base and demonstrates Rolex's well-praised craftsmanship.
IWC Pilot's Watch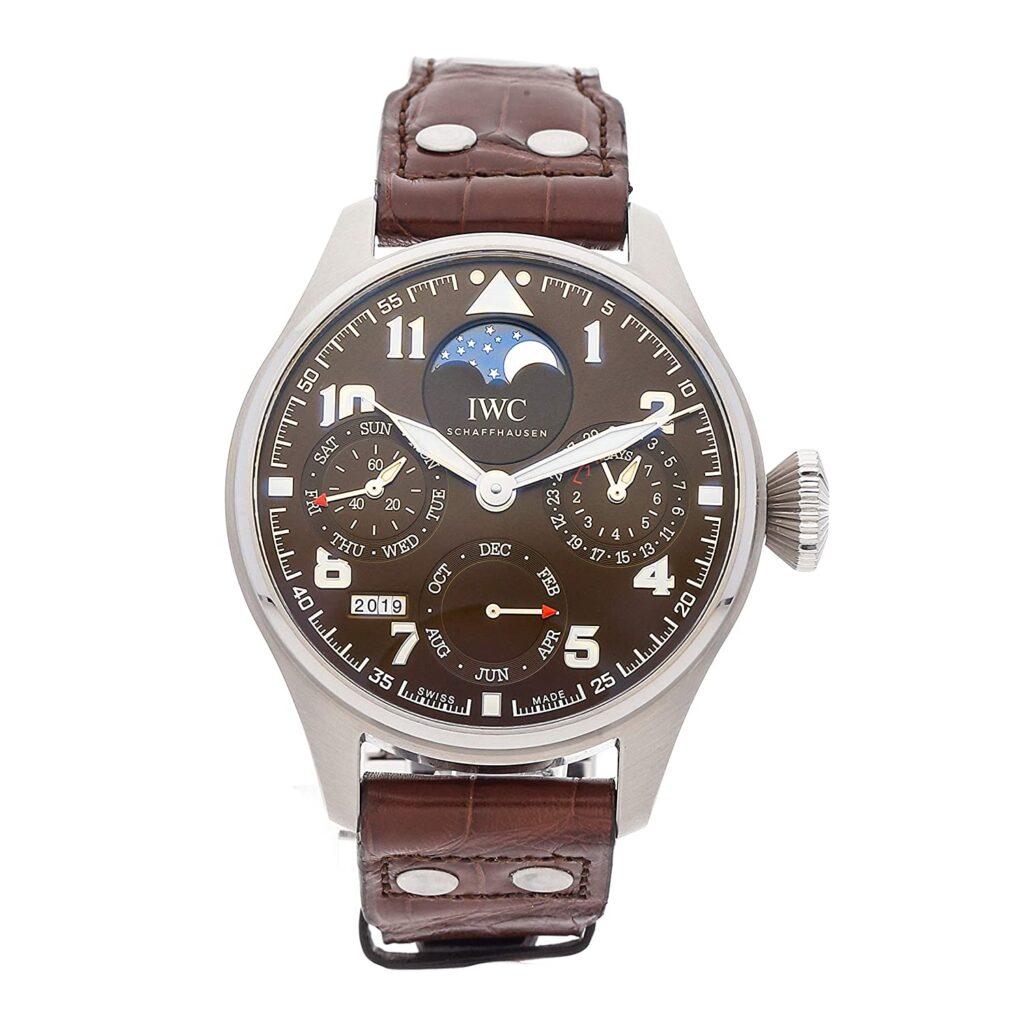 Rolex isn't the only brand that exemplifies luxury.  There are other watchmakers who are worthy of respect because of their use of amazing technology and designs used in pilots' watches.  IWC is by no means the exception. In fact, it is a brand that showcases undeniable excellence in making outstanding watches that provide precision timing and spectacular designs.
IWC pilot's watches provide additional functions to suit the needs of the owner. All have a standard chronograph function showing hours, minutes and seconds. Also included are a day and date display and a sapphire glass with anti-reflecting properties on both sides air-pressure resistance.
Zenith Pilot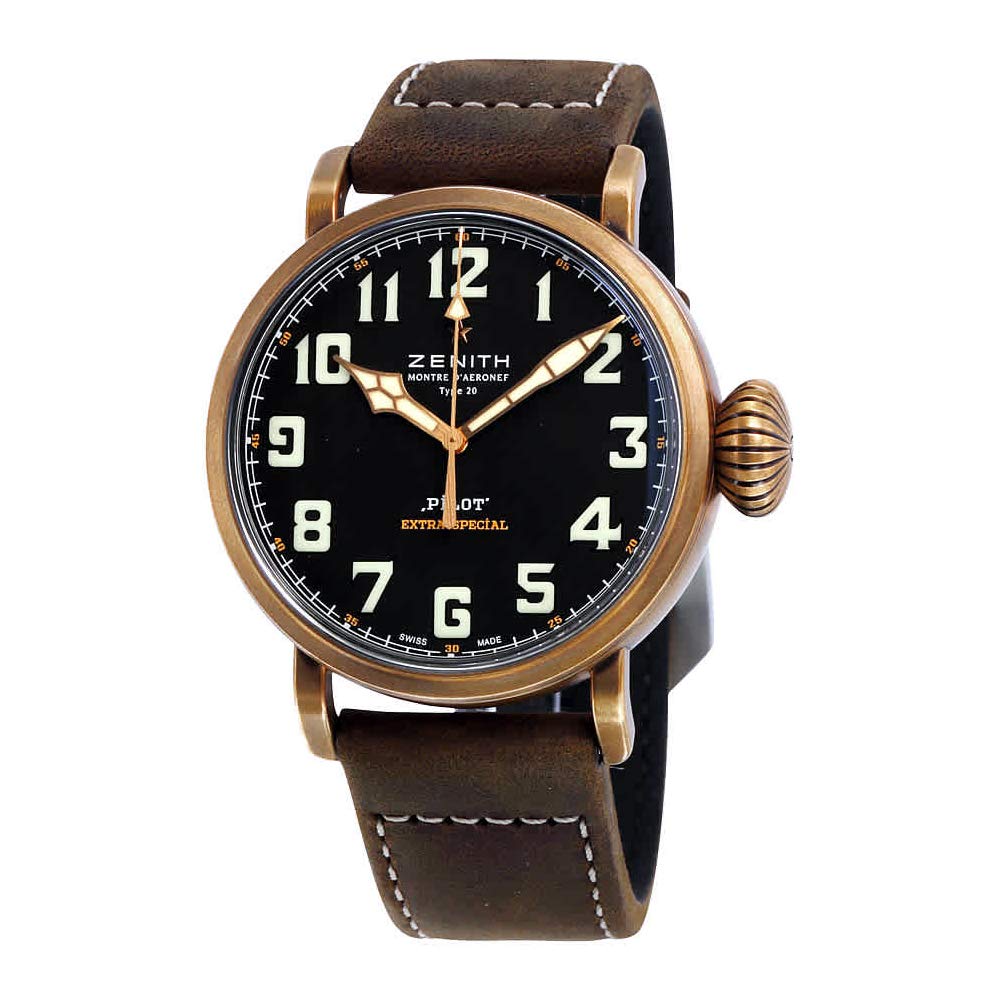 If watchmaker has ever captured the essence of what pilots' watches are about, then credit should be given to Zenith.  This splendid Swiss watchmaker pays homage to the aeronautical past of bygone years as shown by its iconic designs and colours.
Cleverly, Zenith has utilized unique colours such as blends of khaki, greens and browns. Their distinct craftsmanship is even visible in its crown shape and colours and its use of splashes of steel.
Obviously, this watch does not use an ordinary design. In fact, it features a simple but legible dial as well as intricate details in its hand and retro-looking numbers.  Undoubtedly, it is a timepiece that can be happily worn by any owner.
Hamilton Khaki Aviation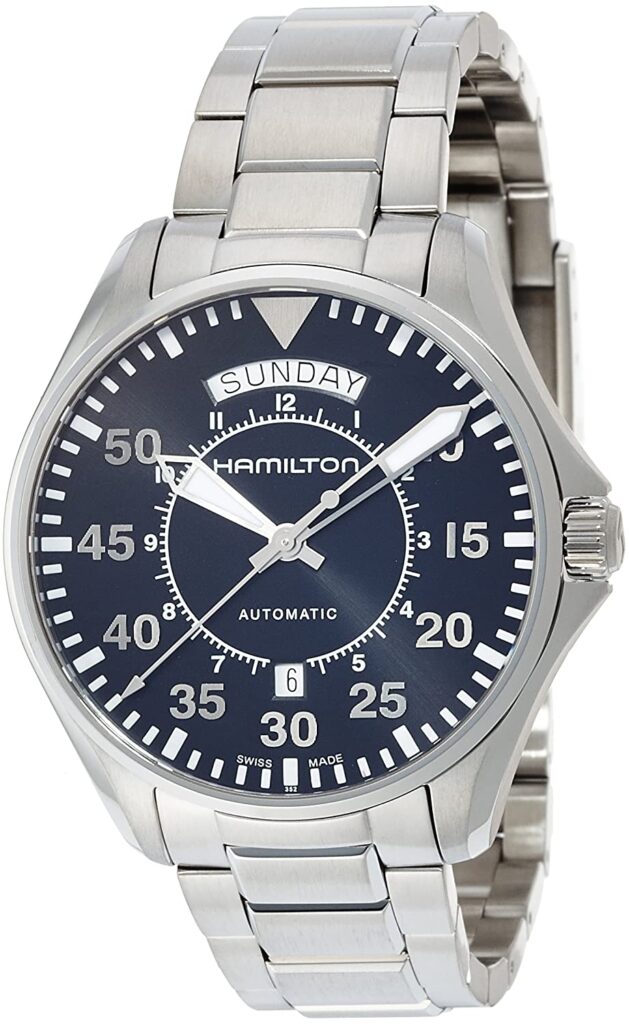 The Hamilton Khaki Aviation watch is available in other colours than khaki and features a distinctive look. This is no surpise as Hamilton has always been very good at providing luxury watches that combine simplicity with extravagance.  
This watch's hands are quite noticeable. The minute hand has a cut out feature inside the chronograph and solid features outside of it. Meanwhile, the hour hand features are opposite to the minute hand. What better way to describe these other than as incredibly subtle and precise details. The casing is also unique in that it is shaped in a way that it blends in the crown very stylishly.
Overall, if you want an accessory that is incredibly eyecatching and outstanding, go for this watch.
Casio G-Shock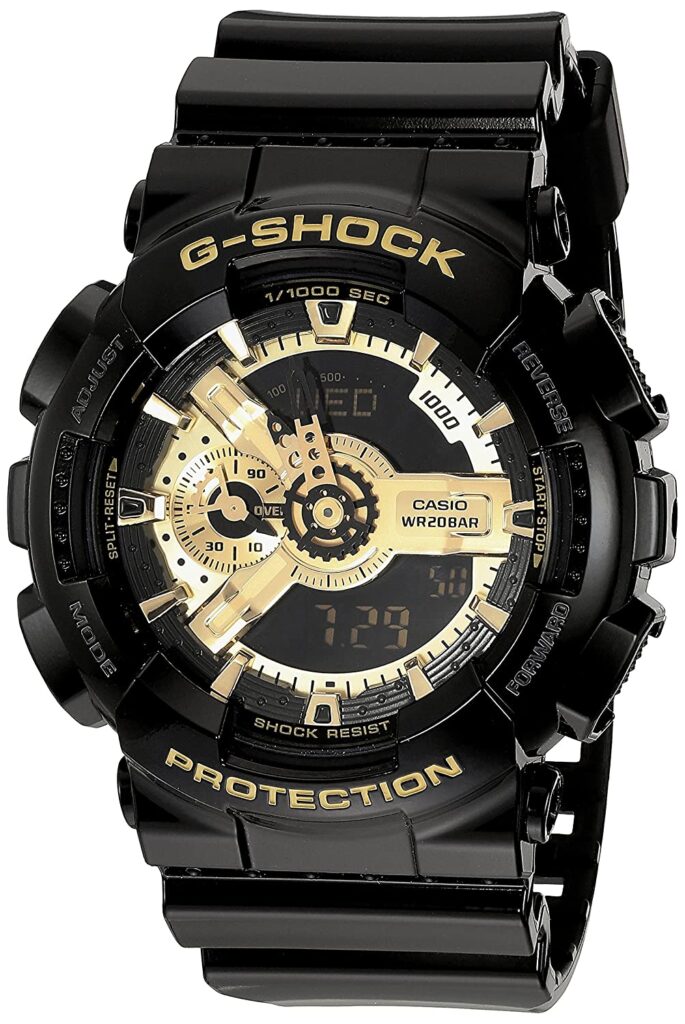 There are so many words that can describe this wonderful Casio watch. They include strong, robust, precision, design details, shock resistant, and fully functioning.  
Casio has clearly put every ounce of its expertise into the G-Shock pilots watch. The 'G' stands for Gravitymaster, Casio's range of watches that are shock resistant.  It features Casio computer technology that provides precision timekeeping as well as Bluetooth, radio waves and GPS, smartphone pairing, and timezone updating.
We're glad you enjoyed reading this list. For another fun discovery, be sure to look at 9 Smartwatches That Are Compatible With iPhones.