The ultimate luxury watches are gold watches.  Gold is one of the rarest of elements found on Earth. However, it is durable and can last thousands of years with little tarnishing. This is demonstrated by the numerous artefacts found in museums around the world.  
Gold watches for men and women have proven to be the most sought after of watches, with only a few able to afford these divine timepieces. There are some that are so stupendous, not only because they are made of gold but because of the meticulous attention paid to their design.  Then there are gold watches that add that extra pissas to an already distinguished collection offered by watchmakers the world over.
Rolex Submariner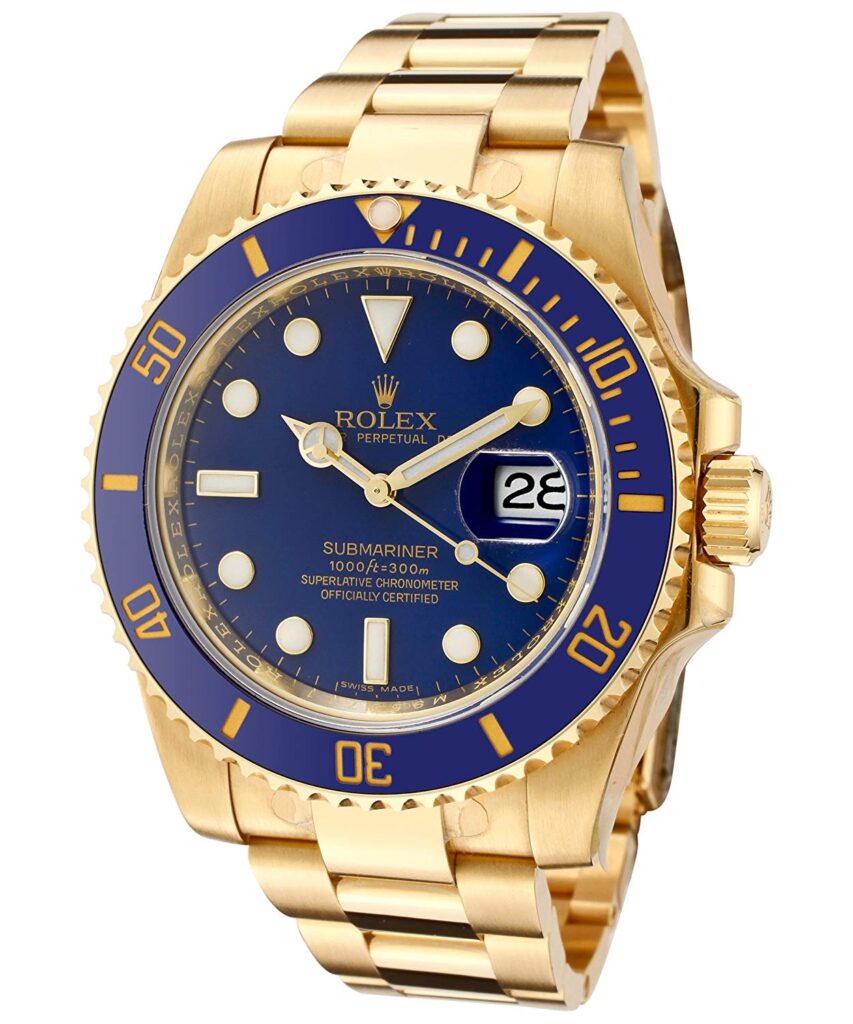 The Rolex Submariner with a blue dial in gold is perfection on your wrist.  Over many millennia, royalty has been signified by a combination of gold and dark blue. The Rolex Submariner is a classic example of how these noble colours work together.  
This watch has a bracelet combining traditionally brushed and polished 18-carat gold, with a brush gold case, a super buckle, and a glide lock.  The blue dial is set off beautifully with luminous markers and hand hands. It truly is the crème de la crème among watches which any owner would proudly wear.
Rolex Day-Date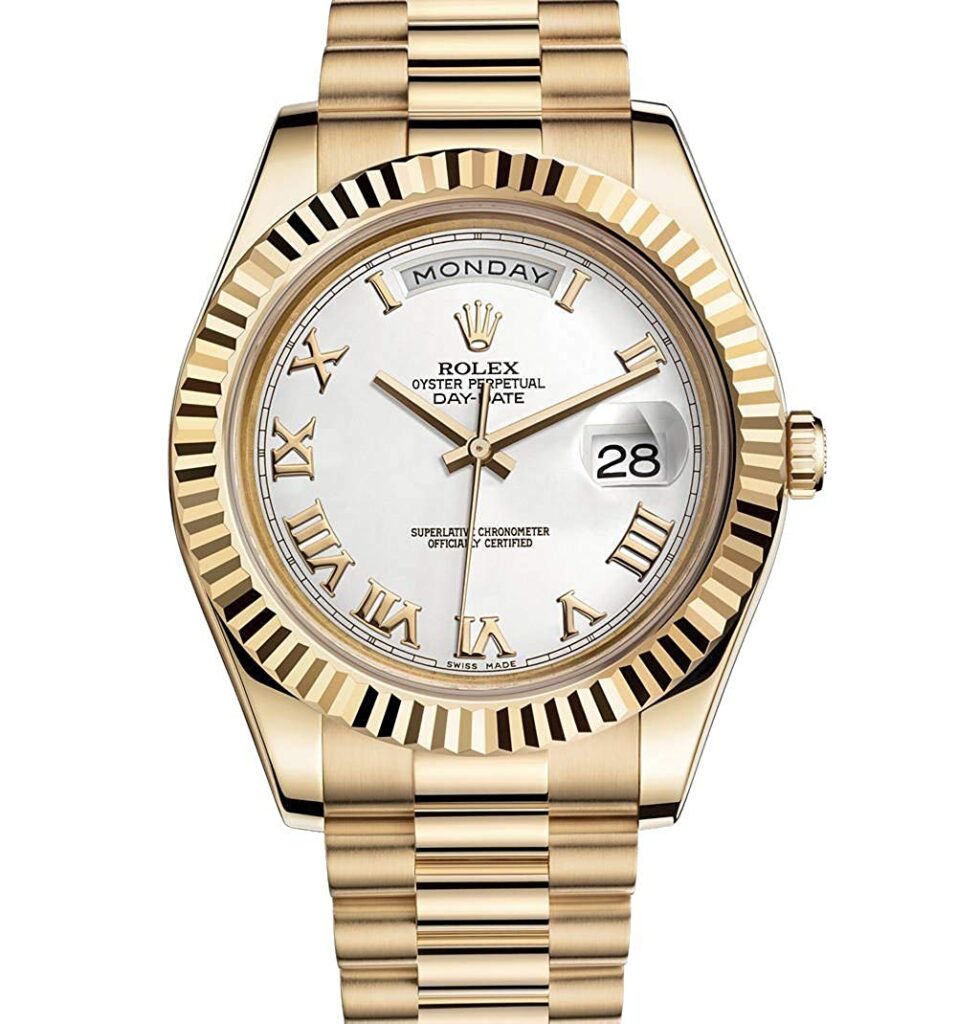 The Rolex Day-Date is pure gold, which might sound ostentatious. Though this is not the case. 
This watch is the definitive model among gold watches for men and there is no mistaking its quality.  What sets this watch apart from all gold watches and even the Rolex Submariner is that is it clearly made for special occasions or for someone who is special or extremely successful at what they do.
As with the Submariner, the bracelet and case are made with 18-carat gold, and so are the hands. This watch also has distinguished markers and is set with diamonds.
Pure class are words not enough to say describe how wonderful this watch is.
Hublot Spirit Of Big Bang King Gold Grey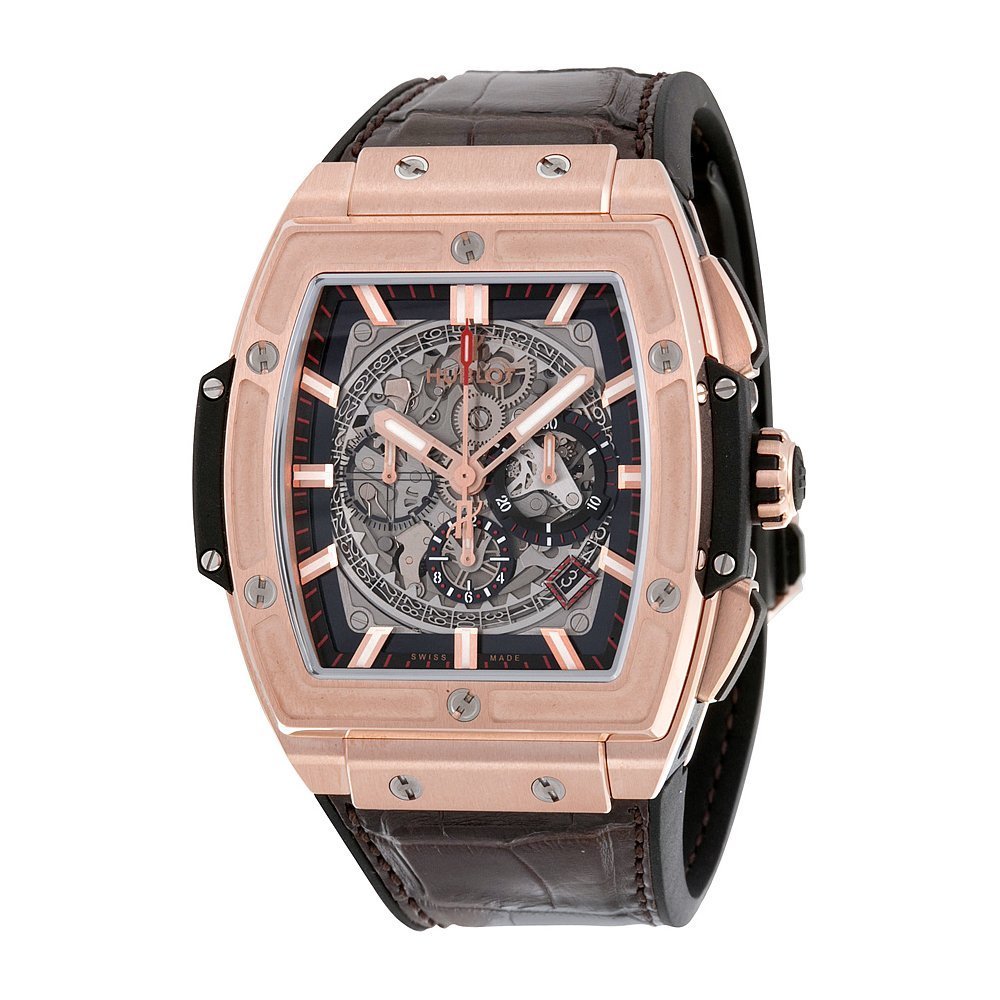 This Hublot watch shows a great combination of gold and black. It comes with a specially-made black rubber bracelet.  Beneath the dial are visible mechanics which add a quality so precious and appealing to scientists, engineers, and just about anyone. Additionally, in front of the dial are luminescent markers and hands al in an 18-carat gold case.
With the popularity of The Big Bang Theory TV series around the world, this watch fits the image of expertise at the highest levels.  
IWC Portugieser Automatic Dark Grey 18 Carat Red Gold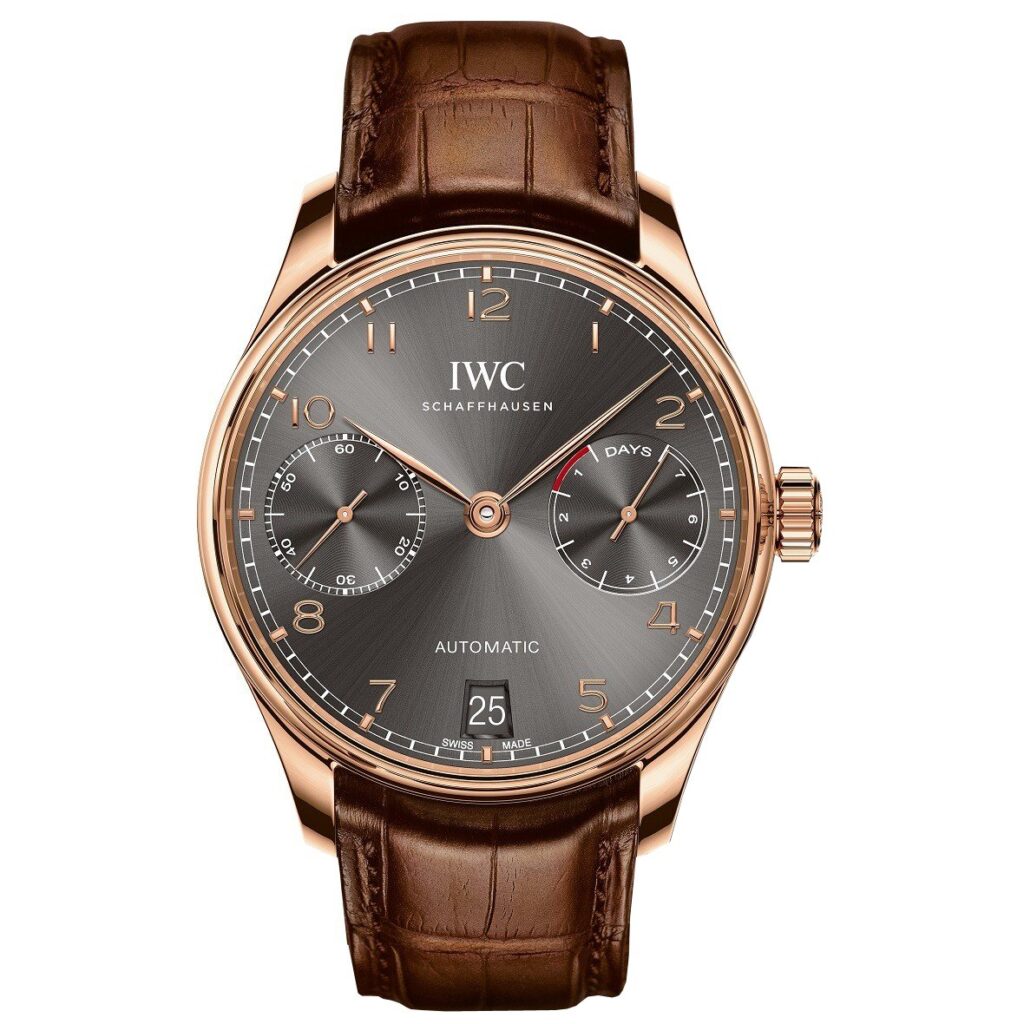 This superb IWC watch offers something that no other watchmakers provide. It comes with an attractive 18-carat red gold design that is so eye-catching because of its uniqueness.  
Furthermore, the Portugieser Automatic Dark Grey has a slate grey dial which provides a marvellous background for its red markers and Arabic numbers. There is also a polished case as well as a 7-day power reserve feature.
All in all, this is a classic round-faced watch which looks stunning.
Vacheron Constantin Patrimony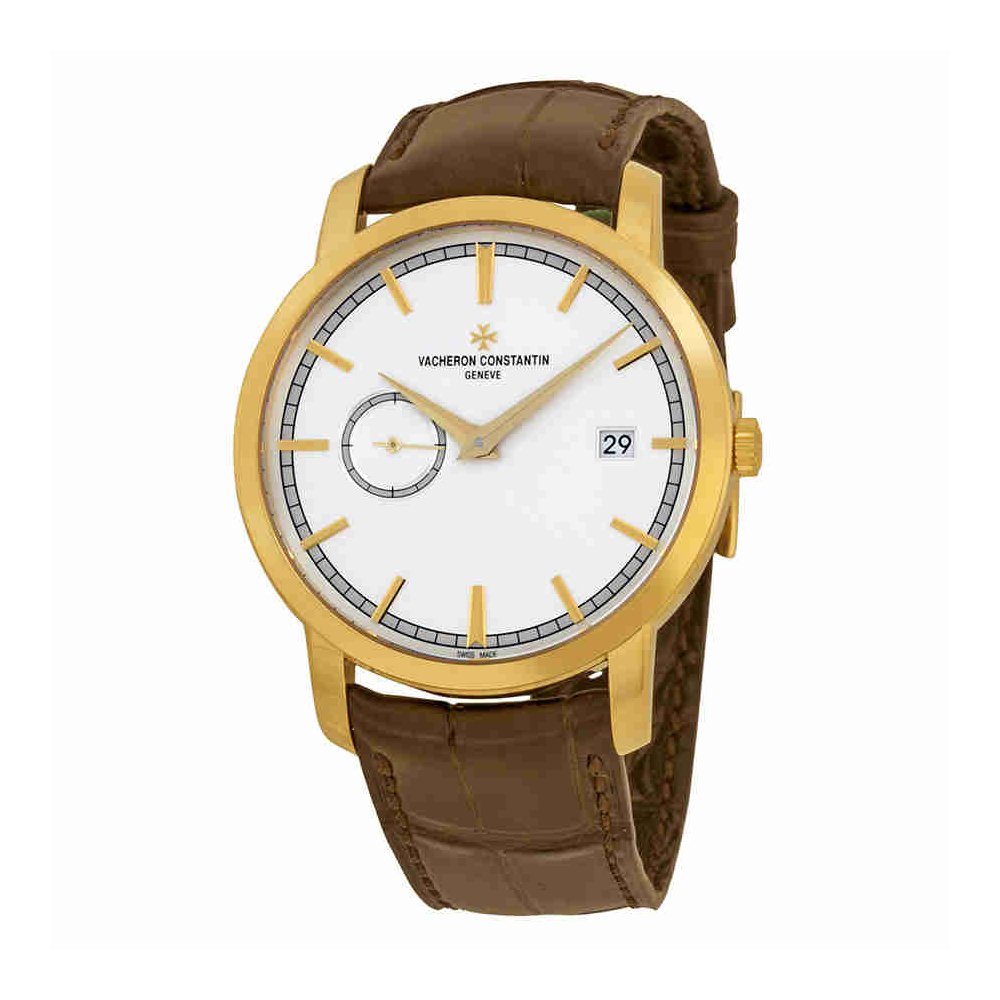 Vacheron Constantin has been making watches since 1755.  In addition, the Swiss watchmaker has been providing luxury watches to royalty and historical figures for centuries. These include Edward VIII, Napoleon Bonaparte, Pope Pius XI and Harry Truman.  Though it is not a brand as well known as many others, it stands out for the level of quality in its many watches.
The Vacheron Constantin Patrimony does, on the outset, seem to be an odd choice of name. Nonetheless, its sophistication and radiant design appeal to many. 
The Patrimony is another classic round-faced watch and has been around since the 1950s. It is inspired by Vacheron Constantin models. Its 18-carat pink gold case, pink gold markers and hands are exquisite and feature an almost minimalistic and chic style.
Grand Seiko 9R Spring Drive SBGD202
The Grand Seiko 9R SBGD202 is considered to be the pride and joy of Seiko.  It has an 18 carat rose gold case, with matching markers and hands, including a second hand at set on a black or white dial.  The black version has tiny particles of gold-dusted across the surface to twinkle like stars at night.
This watch has 56 jewels in deep ruby.  Besides that, it is robust and is made to be resistant to shocks. Furthermore, it has an 8-day power reserve as indicated on the movement bridge. It isn't cheap. But why would it be with such superb features?
If you liked this article, be sure to read Watches That You Can Dress Up or Down With.