On June 14th, when the FIFA World Cup 2018 kicks off in Russia, Swiss luxury watch brand Hublot will be there.
This year marks Hublot's third stint as the official timekeeper of the soccer World Cup. But unlike in 2010 and 2014, you won't just see its name on the referees' boards when they're announcing substitutions or stoppage time. In fact, the referees will be wearing Hublot timepieces throughout the tournament as well.
The Big Bang Referee 2018 FIFA World Cup Russia watch is Hublot's first smartwatch. But it's not just the referees who'll be wearing it. The watch is available for fans to buy too. Although only in a limited run of 2,018 pieces (see what they did there?).
The Big Bang Referee 20198 brings World Cup notifications too. It alerts you 15 minutes before the start of a match. Not only that, but it vibrates and displays the word "goal" every time one is scored.
"It brings together everything that inspires the passion of football lovers!" says Ricardo Guadalupe, CEO of Hublot.
Hublot's History With Soccer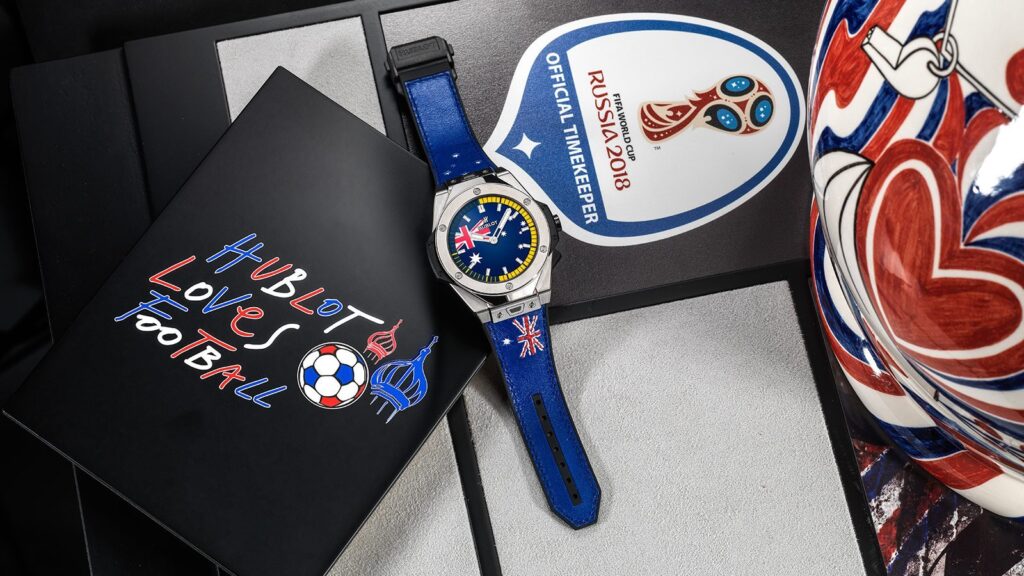 It's something of a coup for a brand that, unlike many names in the realm of luxury watches, has only been in existence since 1980. That makes it less than 40 years old.
When you compare it to Tag Heuer (founded in 1860), Tissot (1853) or Omega (1854), it's clear that Hublot is very much a new entry in the world of haute horology. In that time, however, the young brand has established itself as soccer's favourite timepiece. Moreover, it has forged partnerships with stars of basketball, motorsports, golf and music, among others.
Hublot's relationship with soccer dates back to its sponsorship of the Swiss national soccer team in 2006. This season, the brand celebrated its third year of partnership with the UEFA Champions League – for which it created a watch entirely in blue, the colour of the competition – and counts the clubs Juventus and Chelsea FC, manager José Mourinho and legendary player Pelé among its soccer family.
To mark this year's World Cup partnership, Hublot has gathered together 13 of its friends and brand ambassadors. These include Diego Maradona, football fan Usain Bolt, England manager Gareth Southgate and retired midfielder Marcel Desailly. All of them in a campaign that celebrates what makes a champion.
Pelé kicked off the campaign with his thoughts: "To become a champion, respect others and never think that you're the best!"
Hublot's Continuing Influence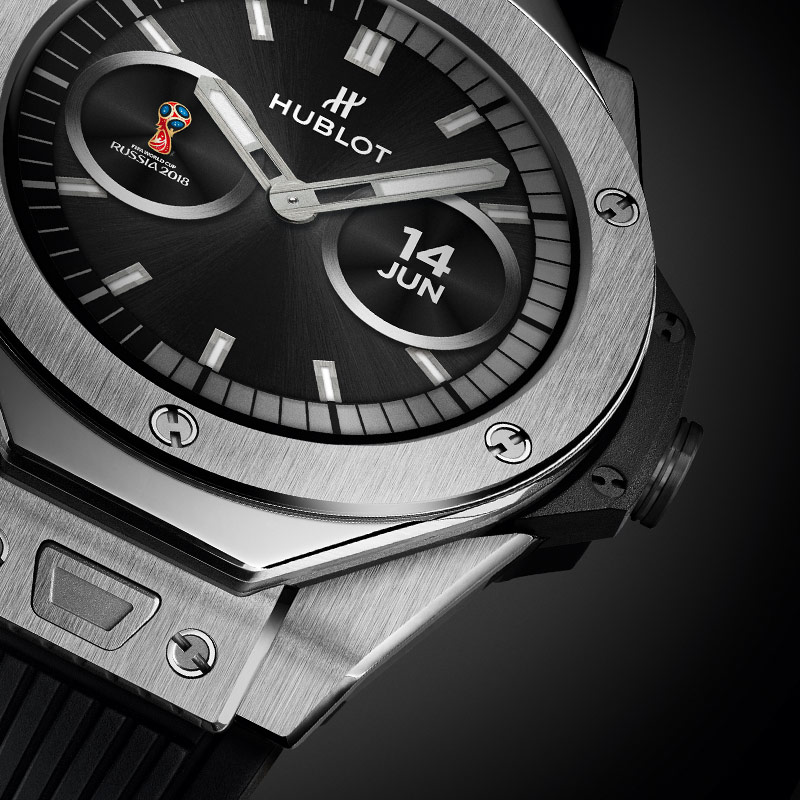 How, then, did Hublot make it to the top of the leagues so quickly? The watchmaker was founded by Carlo Carocco in Switzerland in 1980. Since then, it has been wowing watch-lovers with its unexpected creations. Hublot is devoted to "the art of fusion", mixing traditional craftsmanship and watchmaking know-how with the latest cutting edge materials.
Hublot's first timepiece, which combined rubber with gold, was the perfect example of this. The classic watch had a case shaped like a ship's porthole. It was also the first Swiss watch to feature a natural rubber strap. Moreover, it immediately established Hublot's reputation for innovation.
Acquired by luxury conglomerate LVMH in 2008, Hublot has continued to produce watchmaking innovations. The brand's Unico chronograph movement, developed in 2009, took its team of designers and engineers two years to create and features 330 components.
When it comes to materials, Hublot is no less pioneering. Carbon fibre and rubber – the material used in its very first watch bracelet – feature strongly in its collections. In addition, the brand has also developed a unique material that it calls Magic Gold. A mix of pure gold and ceramic, this is an 18-carat gold alloy raised the bar in regards to scratch resistance.
For all its devotion to innovation, however, Hublot has carved out a strong signature look. The name is French for 'porthole', and the brand's watches are instantly recognizable thanks to their porthole-shaped cases with visible screws.
Final Thoughts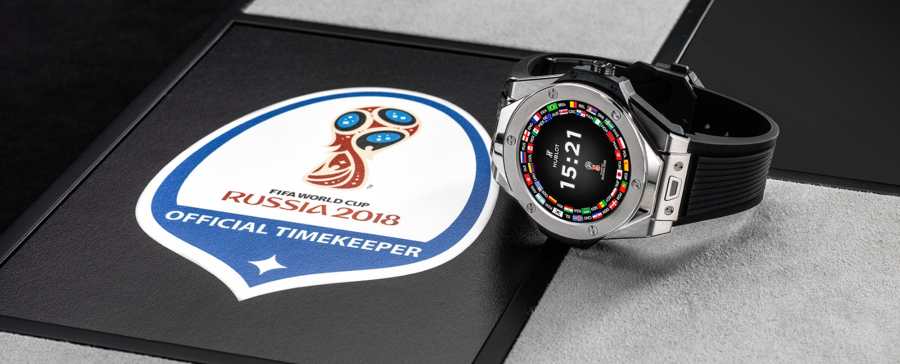 Hublot has an approach that has won it plenty of fans worldwide, including so many brand ambassadors that the brand managed to put together two teams to stage a soccer match in Basel earlier this year, with Usain Bolt making his soccer debut in a team captained by José Mourinho.
As Hublot continues its official countdown to the FIFA World Cup, there's no better time to discover this horology upstart that's conquering the world of watches.
If you liked this article, be sure to read The Top 8 Luxury Sports Watches for Men.