Luxury watches are not just for men. In fact, women are increasingly wearing luxury watches and top manufacturers have been providing exquisite ranges of ladies' watches for longer than you would think. Some are not as pricey as you would imagine either. Moreover, what manufacturers have managed to do is combine the functionality and precision of luxury watches with striking fashionable designs that are timeless.
If anyone is looking for a watch for that special lady in your life, there are plenty of high-quality watches for women that you could explore. Some of these watches have a very good resale value. As such, you could also sell your luxury watch for a new model.
Ballon Bleu de Cartier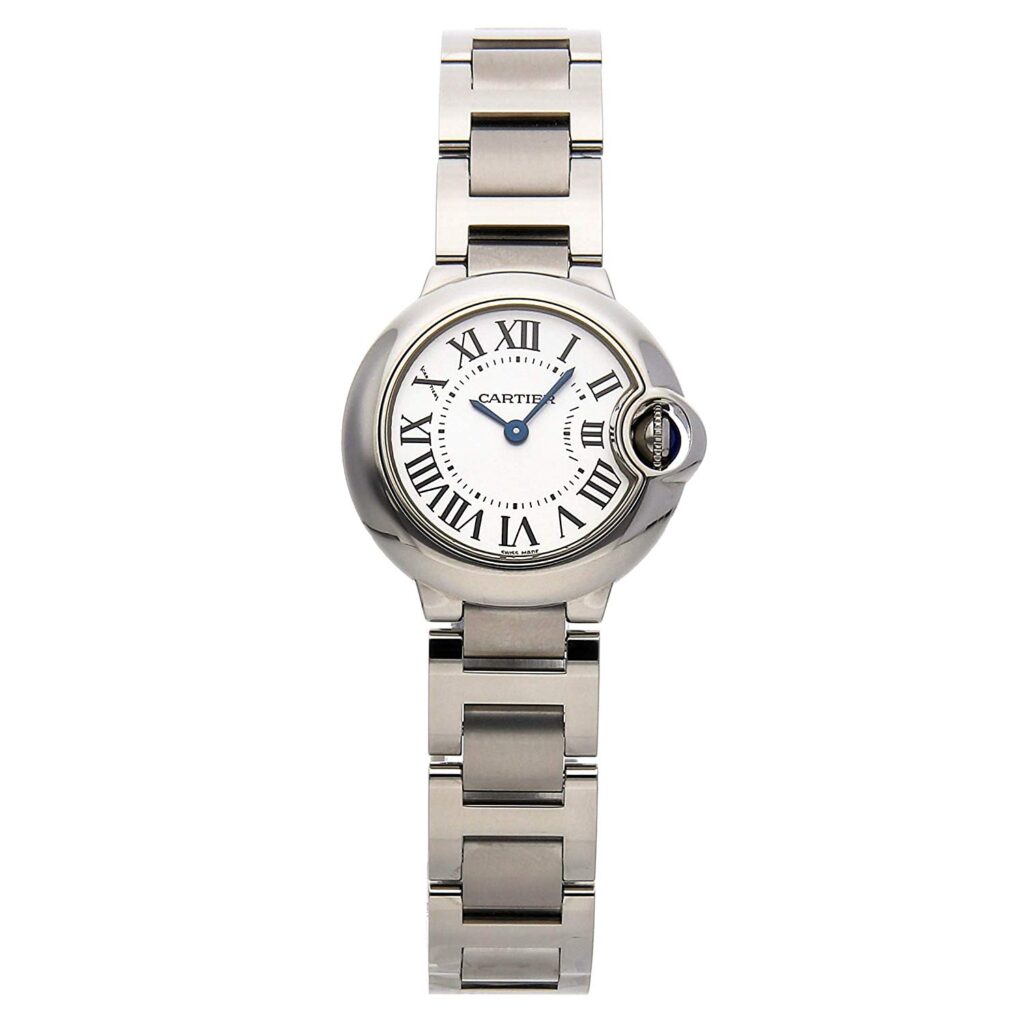 Cartier watches, take Ballon Bleu de Cartier as an example, are a good place to start. Do not be put off by the title, blue is not the only colour this delightful watch for women is available in. It simply refers to the blued steel used.
The Ballon Blue currently comes in 84 versions starting at around £4,000. But if you really want to push the boat, a diamond filled Ballon Bleu could set you back £147,000. There is no doubting the quality of the Ballon Blue, even with its lower price range.
Cartier has been producing quality jewellery since 1847 and has successfully maintained its reputation since that time. This only goes to show that Cartier really does understand fashion and combining long-lasting quality designs.
Audemars Piguet Royal Oak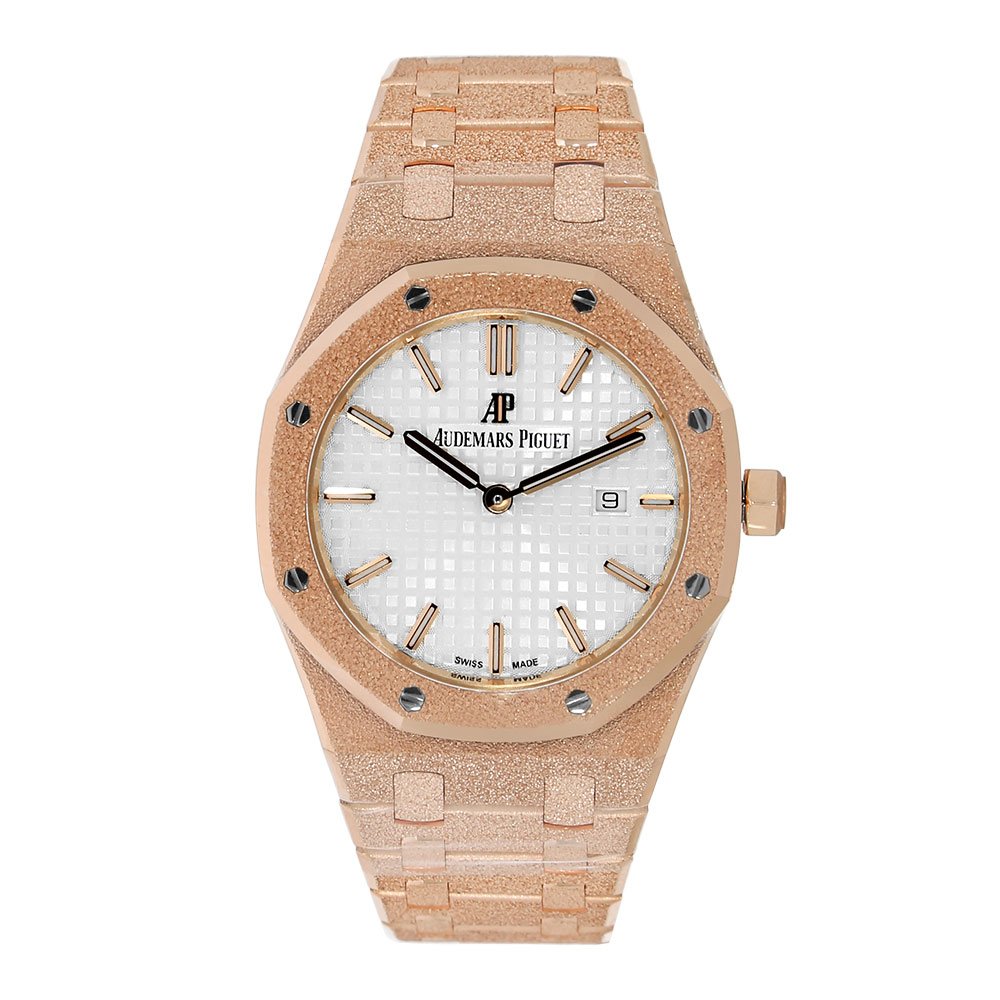 Audemars Piguet Royal Oak watches for women have been on the market since 1972. They come in a variety of styles and designs from which you can choose. At a starting price of around £5,200, these watches for women hold good value. These include higher-priced watches because and other watches that are fully self-winding. T
Though Audemars Piguet is not a leading name in luxury watches, it has managed to provide chic classic ladies watches. Its designs are simple and its large range of octagon-shaped watch faces are nothing short of spectacular. All Royal Oak watches are striking to look at and functionality-wise, they are highly precise and reliable.
Omega Speedmaster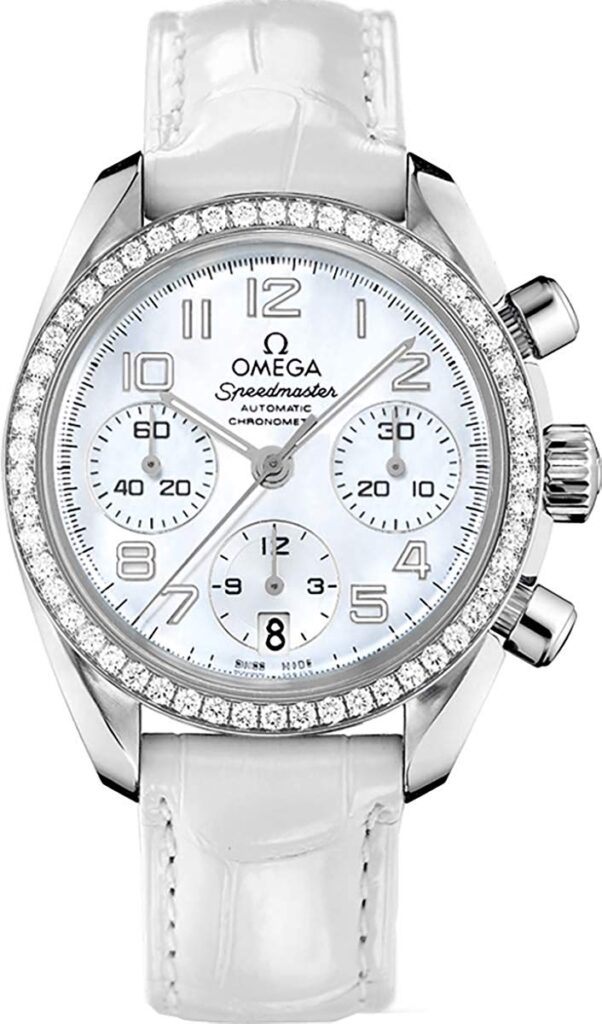 Omega provides a wide range of watches for women. In addition, the brand has secured endorsements from some remarkable women in the arts and sports such as Cindy Crawford, a woman synonymous with style and elegance, and Nicole Kidman, who also promotes Omega Speedmaster watches for women.
Other celebrity endorsements have come from Olympic Gold medallist Jessica Ennis-Hill and other reputable women. Omega has been able to such a high level of support thanks to its ability to stay true to its brand of strength and their idea that being a woman is not just about fluffy pink and throw away fashion garments and accessories.
Omega may have a smaller range of luxury watches for women. Nonetheless, they offer classic well-performing watches. The brand always prioritizes performance which is rather impressive.
Grand Seiko Ladies Watches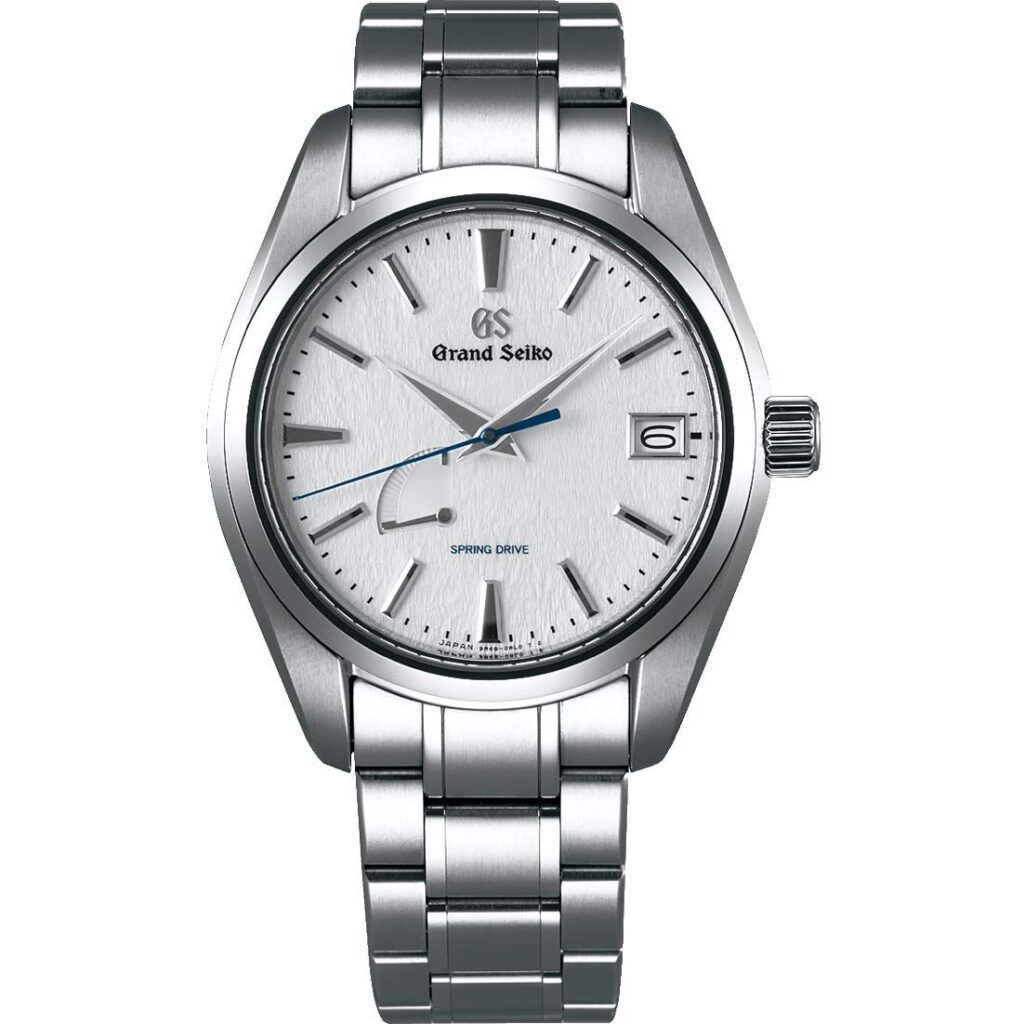 Grand Seiko offers a range of watches for women which cost around $4,000 to £40,000 and have been on the market since 1960. This Japanese brand has dominated the Swiss luxury watch market successfully and has continued to do so. Its range of watches for both men and women are highly affordable.
Grand Seiko's attention to detail and constant strive for improved precision and functionality has meant that other leading luxury watch manufacturers have had to raise their game in the last 50 years. Grand Seiko ladies watches are undoubtedly feminine, glamorous and chic and more affordable than some other brands. And no one can doubt that they are stunning.
Hamilton Ventura Ladies Watches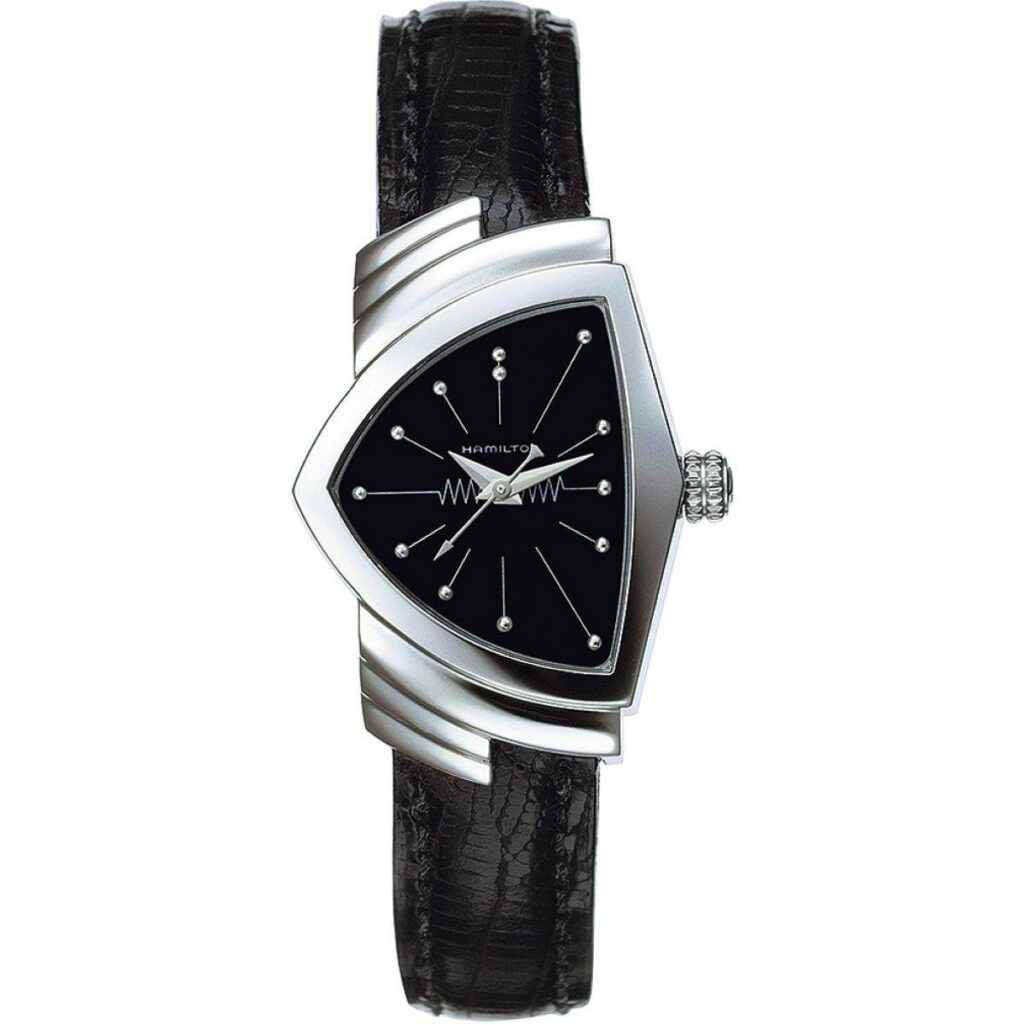 There are not enough words to describe how fabulous Hamilton Ventura watches are. But what makes them even more distinct are their unique designs and names.
Customers can buy the Quartz, Elvis80 Skeleton Auto, Elvis80 Auto, Elvis80 Quartz, XXL Auto, Auto and the Chrono Quartz. The dial faces are shaped in a unique triangular manner. Moreover, their beautifully rounded offsides are just adorable to look at. Such watches have been around since 1957. As such, it is hard to believe that not many people have heard of the Ventura collection.
Tag Heuer Carrera Watches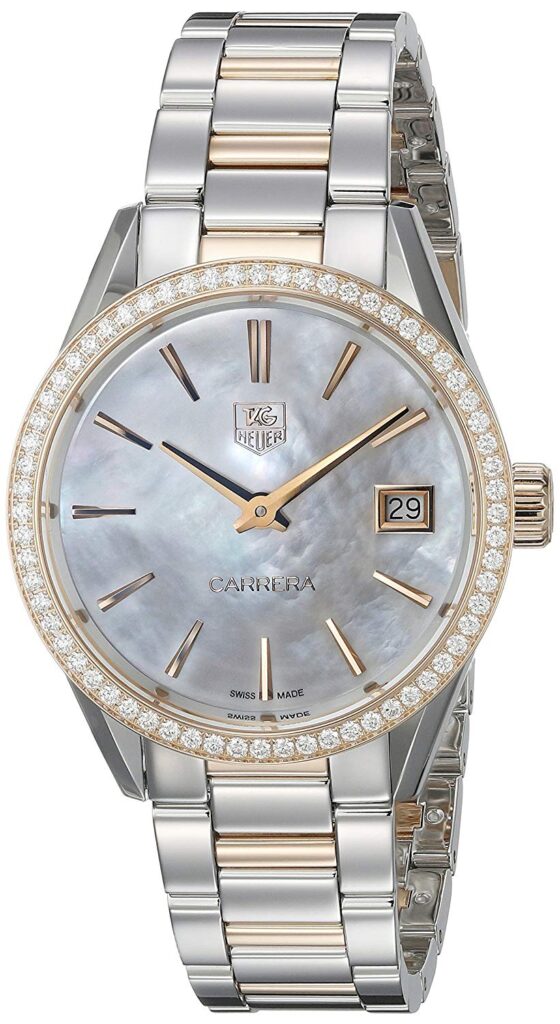 TAG Heuer Carrera watches have been around since 1963 and come in 39 designs. These watches are more exclusive within the TAG Heuer brand. As such they are not the cheapest models out there.
Nonetheless, there are plenty of sporty women out there with a fondness for these watches. Furthermore, these models have a strong image and some clever details in their designs as well as practical straps that are equally attractive and long-lasting. As such, they are a must for sporty women everywhere.
Conclusion
Luxury watches for women need not be just tiny straps and diamonds. In fact, many of them who are finding their equal place in society want a wristwatch not just as a fashion accessory, but as a reliable timepiece that can support their everyday needs.
So, which one would you prefer?
After reading this article, be sure to check out 8 Classy Rose Gold Watches for Women.