by Chanel Lim
Invicta watches are synonymous with edgy design and high-quality standard at a competitive price range.
With a history dating back to 1837, Invicta is one of the most technically capable brands in the industry, producing series after series of complicated case designs. Flaunting a unique gold layering technique and skeletonised movements, Invicta's exceptional performance is consistent at every price level.
As a brand that upholds quality and precision, Invicta offers more technicalities than other more well-known brands.
For those on the lookout for watches at a lower price entry without compromising the quality of mechanisms and design, this brand may just be the one for you. Here are some of our favourites.
Invicta Pro Diver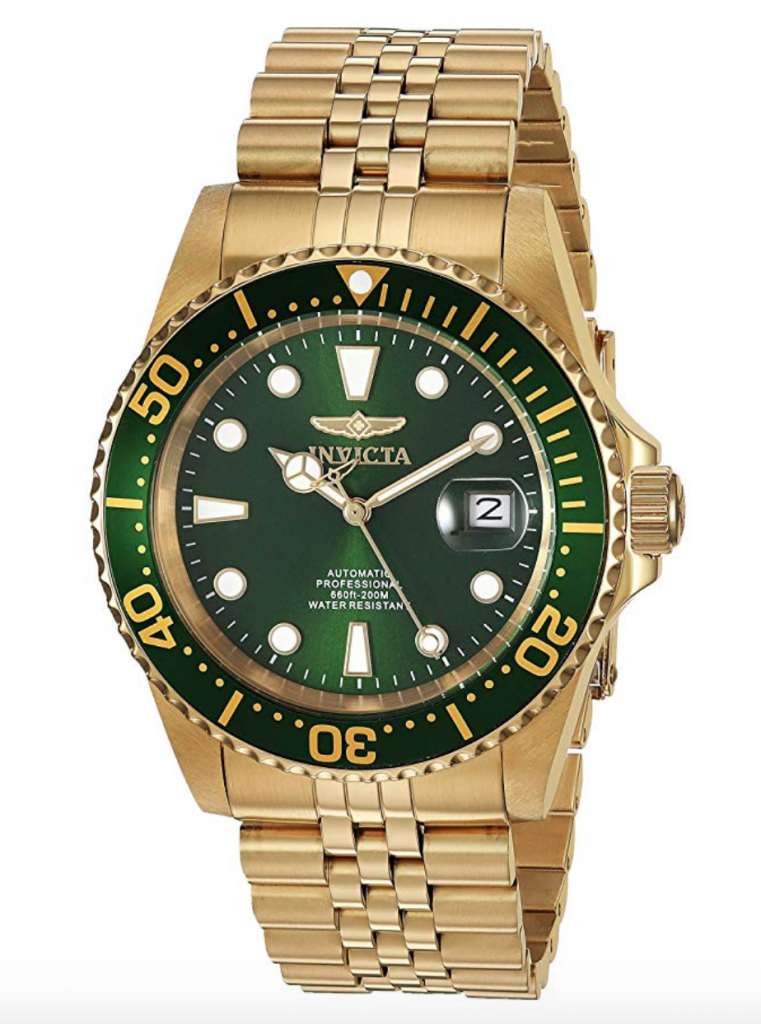 Most Pro Diver watches have a unique exhibition caseback, and this Pro Diver Model 30095 is no exception. Its bezel is fitted with a diver's scale to enable a diver to pre-set the time submerged in minutes.
Invicta's Japan self-winding mechanism powers the watch, which boasts a water resistance of up to 200 metres. With a special green dial and a gold-clad strap, this watch is no doubt a quintessential and timeless classic.
Invicta Aviator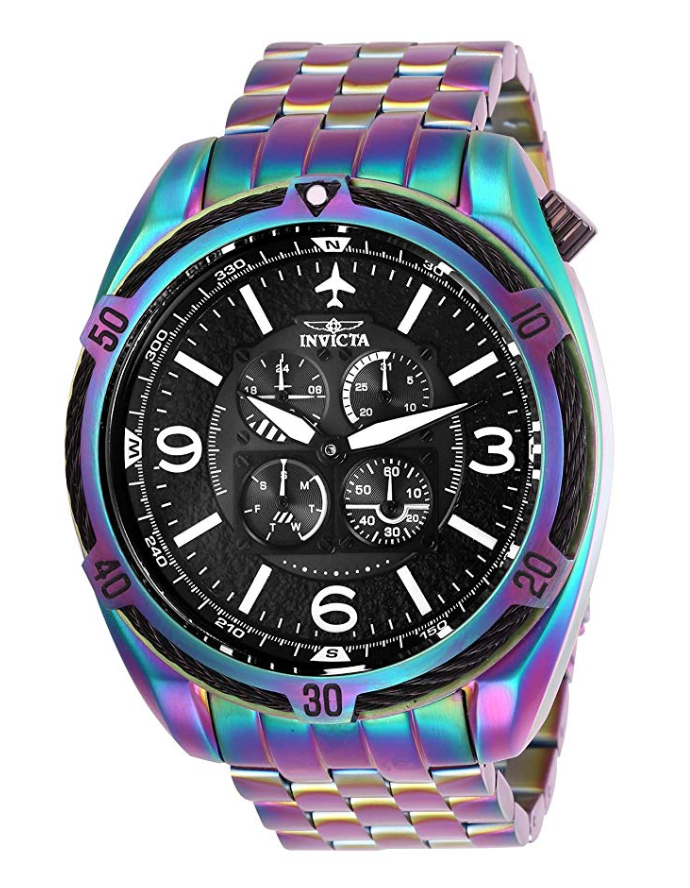 The Invicta Aviator Model 28090 comes in a 52mm stainless steel case sealed with a flame fusion crystal. Its dial window is made of synthetic sapphire and coated with a rainbow plating. However, a watch like this is not for the faint-hearted. Only those who are not afraid to adorn such an eye-catching piece will appreciate its beauty.
Powered by an automatic Quartz movement, this watch is your perfect accessory on land or while cruising the skies. The cat-eye effect that changes with every different angle the light hits gives this watch its character. If you are tired of the same classic, quaint designs, this watch is a refreshing addition to your wardrobe.
Invicta Speedway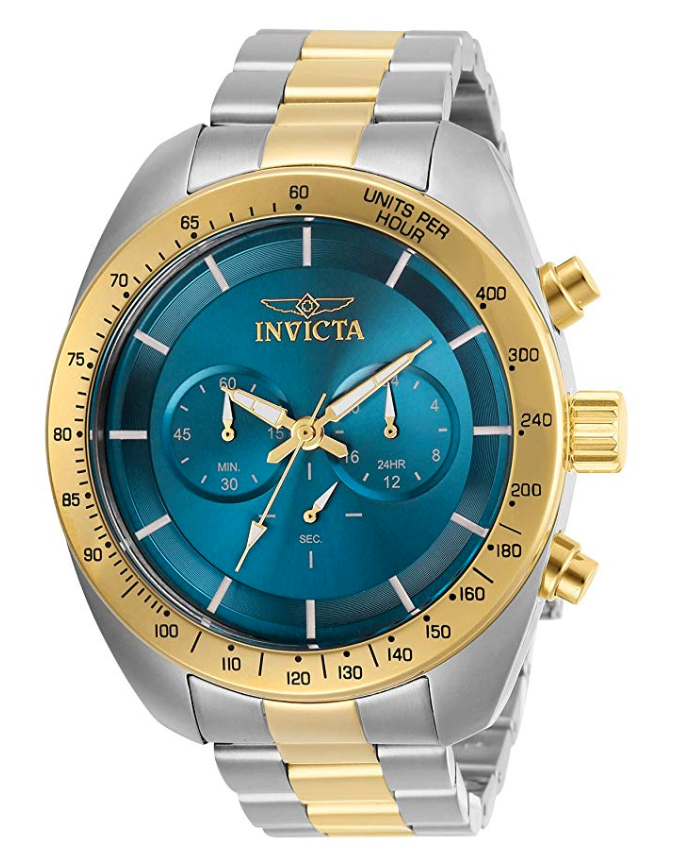 Evoking the sophistication of a businessman and the machismo of an active sportsman, the Invicta Speedway Model 30035 is a handsome watch.
This two-tone timepiece is an embodiment of class and functionality. It has a chronograph movement, a 200m water resistance, and Trinite luminous markers that glow in the dark to provide unmatched visibility. What's more, these markers are also environmentally friendly and exclusive to Invicta.
This Invicta Speedway watch also features a tachymeter on its bezel to calculate the speed over a distance. High-end luxury watchmakers like Patek Philippe also use this kind of innovation. Priced at a significantly lower value, this piece surely doesn't disappoint.
Invicta Venom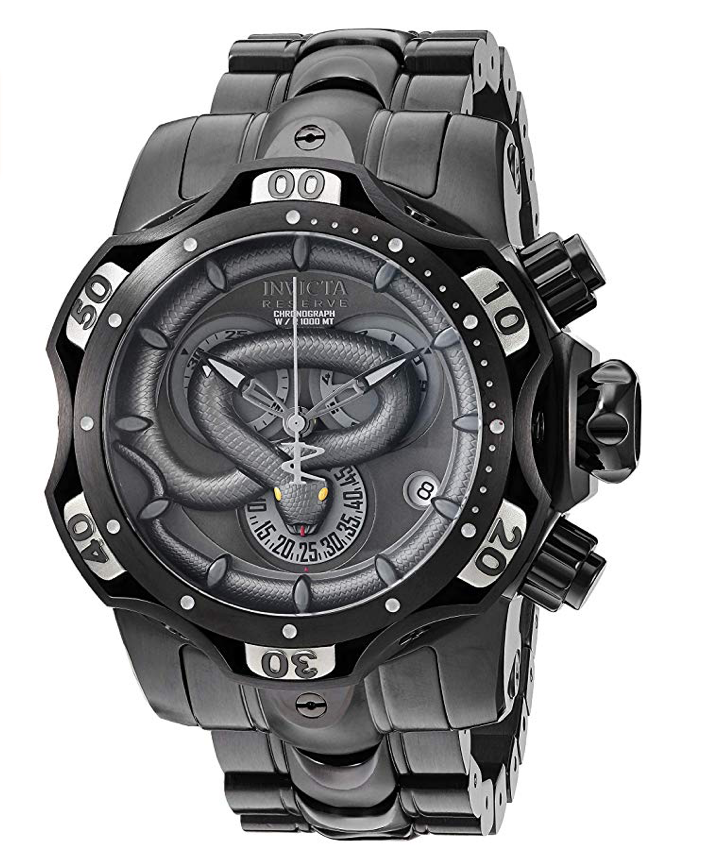 A timepiece of such impact and magnitude is hard to find elsewhere. The Invicta Venom Model 27696 boasts a top-notch quality and technological prowess. For starters, its water-resistance is 2,000 metres. This is which is way more than the depth a normal diver would reach, which is 300 metres.
Needless to say, if you are a sports AND a watch enthusiast, this one should be in your collection. This watch comes with a diver's scale and has an analog display with detailed scale design that resembles a snake. This feature gives off an intimidating and daunting aura — an instant confidence boost to whoever wears it.
If you want an excellent sports watch paired with a combination of exquisite design and technological placements, you should not give this watch a miss.
Invicta Excursion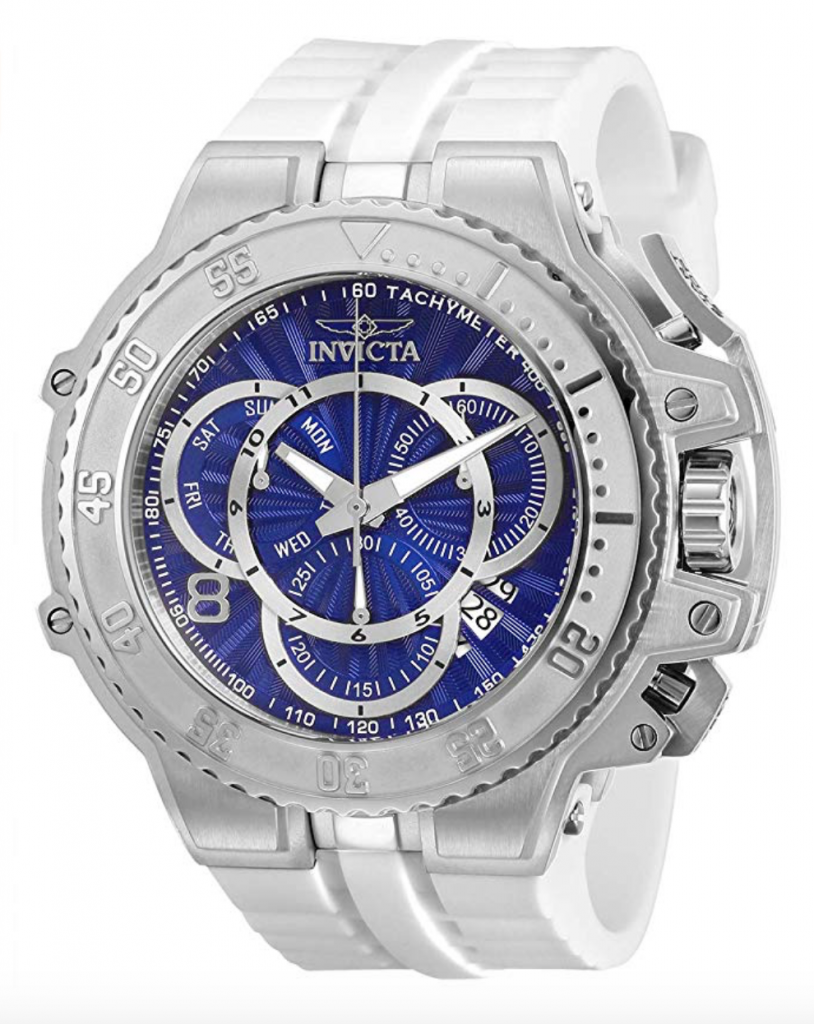 The Invicta Excursion Model 27503 is like a clockwork within a clockwork. Its large analog dial of 58.5mm holds three chronograph sub-dials, even displaying the time to a tenth of a second. This is the largest watch on the list so far.
Other highlights of the watch include the tachymeter and Diver's scale for the avid sportsman. With a uni-directional bezel and 200m water resistance, this watch is ready for every excursion you have in mind.
Invicta Bolt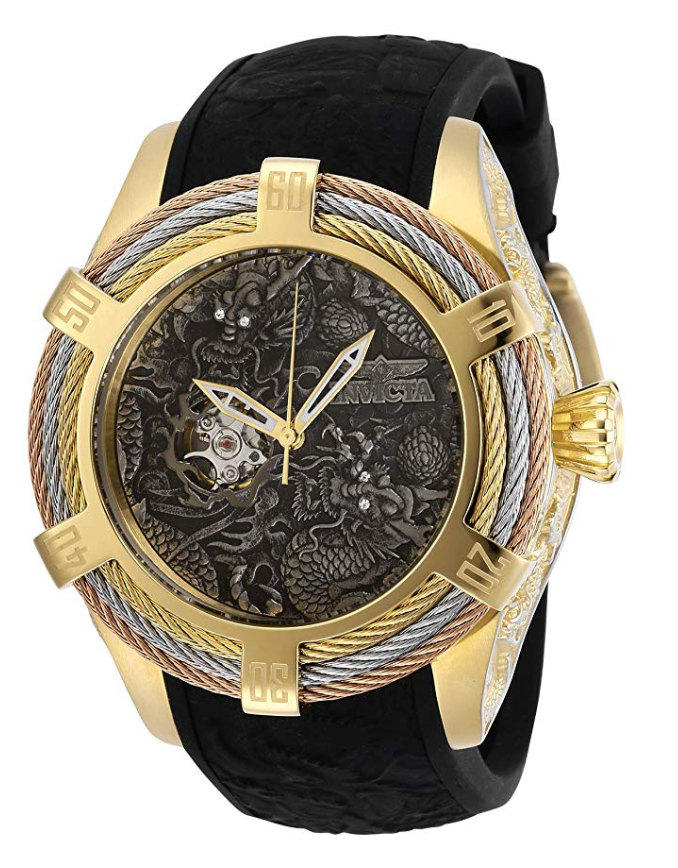 The design of the Invicta Bolt Model 27876 is definitely its selling point, especially if you are a fan of complicated dials. The dial features dragon scales and patterns carved intricately onto its surface. The bezel is made of steel and yellow and rose gold.
The Invicta Bolt Model 27876 also features a uni-directional bezel, 200m water-resistance, and a silicon band for durability and increased reliability. A bold fashion statement, the watch boasts a large case diameter of 53.8mm. It is an impressionable and bold timepiece whose size is considered rare amidst a trend of minimalism in watches.
Insider's Info
Many watch collectors admire Invicta's constant efforts to catch up with luxury watch brands in terms of quality and design. All these while keeping their prices affordable for everyone. In addition, their constant innovations that often lead to amazing creations are inspiring many newer brands today.
For other practical yet quality watch options, you may also like our feature on the Autonomo watches. Check it out here.