Seiko may be known to a lot of people, even those who are not so invested in horology. Grand Seiko, however, is more low key. And I would bet that a random passerby would just assume that it is the same as Seiko that's just being described as magnificent.
As pointed out above, Seiko is seen as just another cheap go-to watch brand. While it is true that the Japanese watchmaker sells some of the cheapest timepieces, people often overlook and underestimate its craftsmanship. Another misconception that many people make is that Grand Seiko is the same as Seiko. Yes, they came from the same origins, but they are considered as two separate brands.
To put it simply, Grand Seiko is the luxury brand of Seiko. Just like how Lexus is for Toyota and Starbucks Reserve is for Starbucks. They offer upgraded and generally more expensive products of their counterparts.
On a Mission to Beat the Swiss
A few decades ago, Swiss watches were seen as being on a different level. The mentality was that watches that weren't made in Switzerland were inferior. In effect, a watch must be Swiss-made for it to fall under the luxury watch category.
However, Daini and Suwa Seikosha wanted to disrupt the status quo. They believe that Japanese watchmaking can be on par with their Western counterparts. With this goal in mind, they began to form Grand Seiko.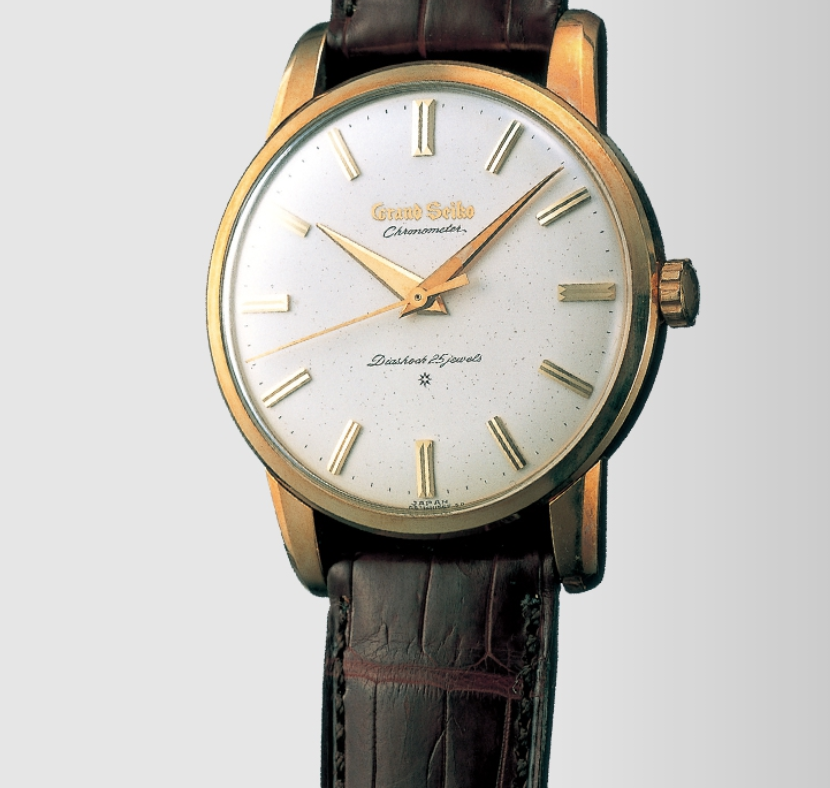 The First Grand Seiko
The idea was this: produce a watch that is durable, easy to read, and follows the standards of the Bureaux Officiels de Contrôle de la Marche des Montres. That was the secret formula to beating Swiss-made ones.
Keeping that principle in mind, the first Grand Seiko wristwatch was born under Seiko Corp. in 1960. It was powered by the new calibre 3180, which was accurate to within +12 to -3 per day. It also offered a power reserve of 45 hours.
To make things better, it was the first-ever Japanese watch that complied to the standards of the Bureaux Officiels de Contrôle de la Marche des Montres.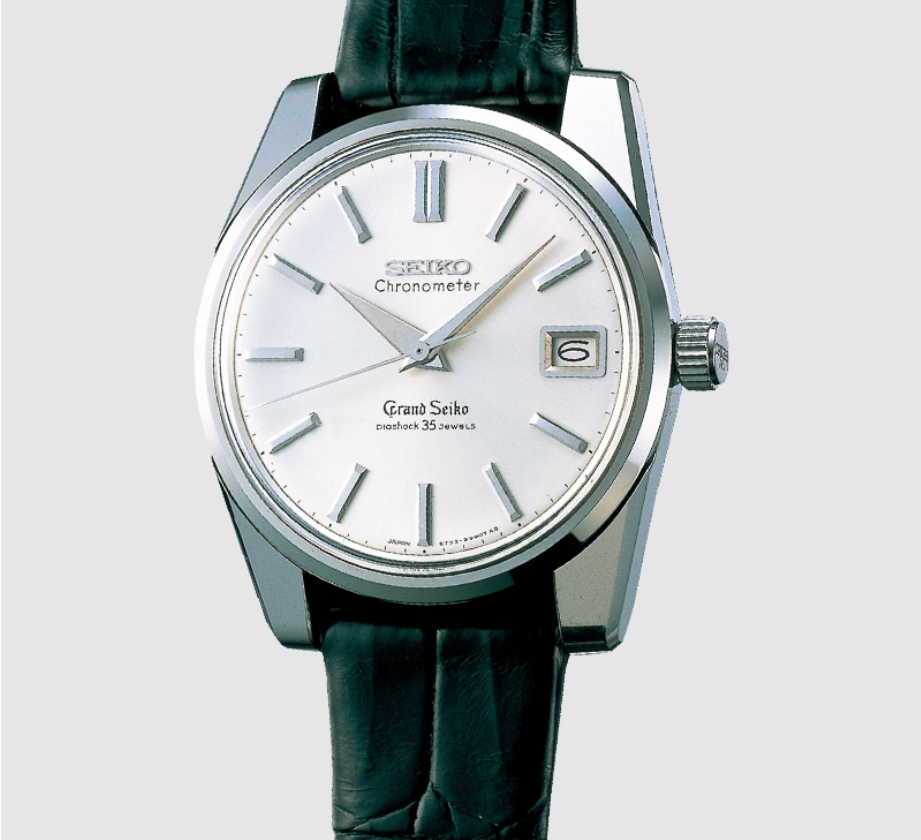 The Grand Seiko Self-Dater
They have successfully produced a watch that challenges the Swiss-made ones, so what's next? Produce a better one! Four years after the introduction of the first Grand Seiko model, they launched the Grand Seiko Self-Dater.
While its predecessor only told the time, this one was upgraded with a date complication. It was also water-resistant up to 50 metres. For this model, practicality was the top priority of the design team.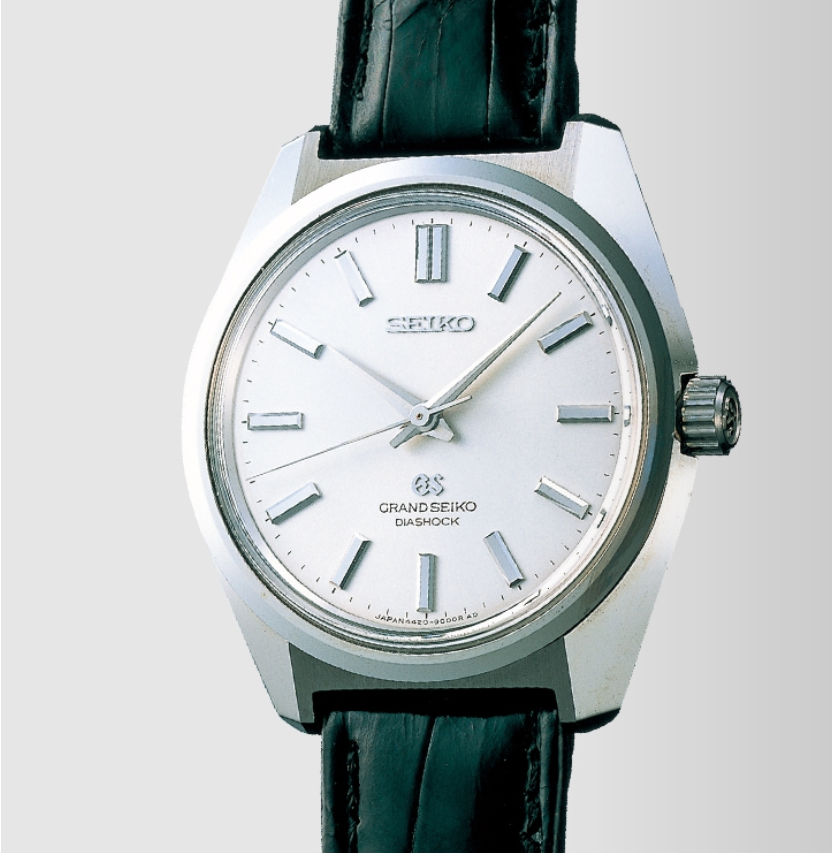 The Grand Seiko 44GS
This model is important to the brand's history. For it is the first watch that embodies the "Grand Seiko Style" which is being followed by the brand up to this day.
Aside from establishing the aesthetic of the brand, this timepiece is also lauded for its innovation. In fact, it is considered very advanced during its time. It is powered by the 4420B which runs at 18,000 bph. It also incorporates the Diashock, Seiko's shock absorption technology.
The Grand Seiko Style
A look at their catalogue will tell you that their watches have a distinct personality. They even have a consistent look. This is what we call the Grand Seiko Style. It acts as a brand bible to preserve their own style.
Here are the nine elements of the Grand Seiko style:
12 o'clock marker is a double-width index

Multi-faceted rectangular markers

Highly polished bezel

Highly polished planes and two-dimensional surface

Half recessed crown

Flat dial

Multi-faceted minute and hour hands

Curved sideline

Reverse slanted bezel wall and case side
Of course, their models have small variations to adapt to current trends. However, the design of their watches revolves around these 9 core elements.
The First Automatic Grand Seiko
The brand continued to improve at an exponential rate. New calibres were being introduced here and there, and their collection continues to grow. But it was in 1967 when they first launched their first automatic model, the 62GS.
What's unique about this model (aside from it being automatic) is that the crown is positioned at 4 o'clock instead of the usual 3 o'clock. This was to highlight the fact that people need not wind it to make it run.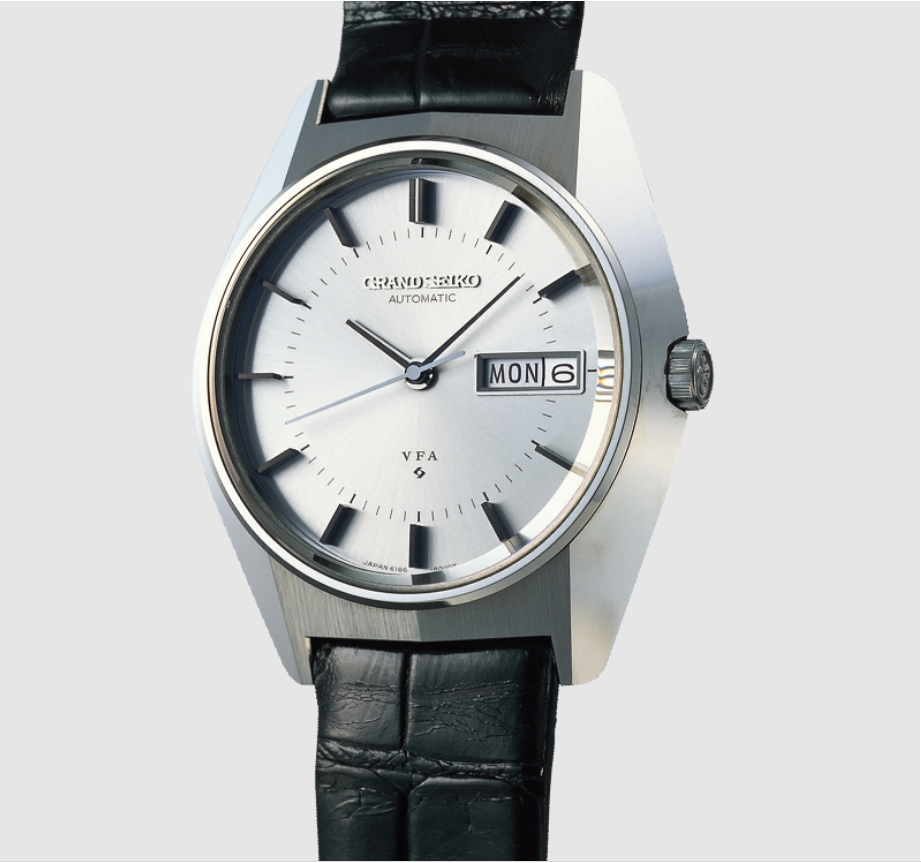 Grand Seiko Very Fine Adjusted
In 1969, two Grand Seiko models broke the Swiss record for the mean daily rate. The two newly-released calibres called the 61GS and 45GS had a mean accuracy of -2/+2 seconds per day. It was better than the Swiss' daily accuracy of -1/+10 seconds.
The accuracy they demonstrated was astonishing. So astonishing that they have decided to name it the "Grand Seiko Very Fine Adjusted". Thus the 61GS and 45GS became the 61GS VFA and 45GS VFA, respectively.
Adjusting to the Quartz Crisis
During the late '80s, the horological industry experienced the Quartz Crisis, which, by the way, was started by Seiko with the introduction of the Astron. To follow the trend, Seiko's luxury brand introduced their own quartz watch c the 95GS.
This new model outperformed all other quartz watches with an accuracy of +/- 10 seconds per year. How did they do it? They manufactured every bit of its parts in-house. Grand Seiko also grew their own quartz crystals. This allowed them to be picky in selecting only the best oscillators.
A New Generation of Grand Seiko Movements
The mid-90s saw the drastic upgrade to the brand's current mechanical movements. The Grand Seiko watchmakers have already proven their expertise via Contrôle Officiel Suisse des Chronomètres (COSC) certifications. However, it wasn't enough. They created their own standard that requires more testing. Every model that they release must attain this standard.
Among the mechanical movements they developed following the new standard were the Calibre 9S51 and Caliber 9S55. Up to this day, both of these calibres are considered to be two of the very finest in the world.
Powered for One Week
If you think a power reserve of 80 hours is impressive, wait until you see the SBGD001. It is powered by a Spring Drive with an 8-day power reserve. Yes, you read that right — 8 days! That's more than one week without winding.
Instead of using just one barrel for the Spring Drive, they used a series of three barrels. This enabled the movement to gain the excellent power reserve that it has.
Notable Grand Seiko Models
Now that we have the lowdown of Grand Seiko's achievements and how it became a separate brand, let's take a look at its other creations. Here are our favourite Grand Seiko watches.
Grand Seiko Four Seasons
The Four Seasons collection is divided into four watches. One watch represents each season and their design details take cues from each of their respective season. Let's take a look at each of them below. Additionally, this makes us wonder if Seiko will produce one watch for each of their 72 micro seasons! That would be an exciting collection, don't you think?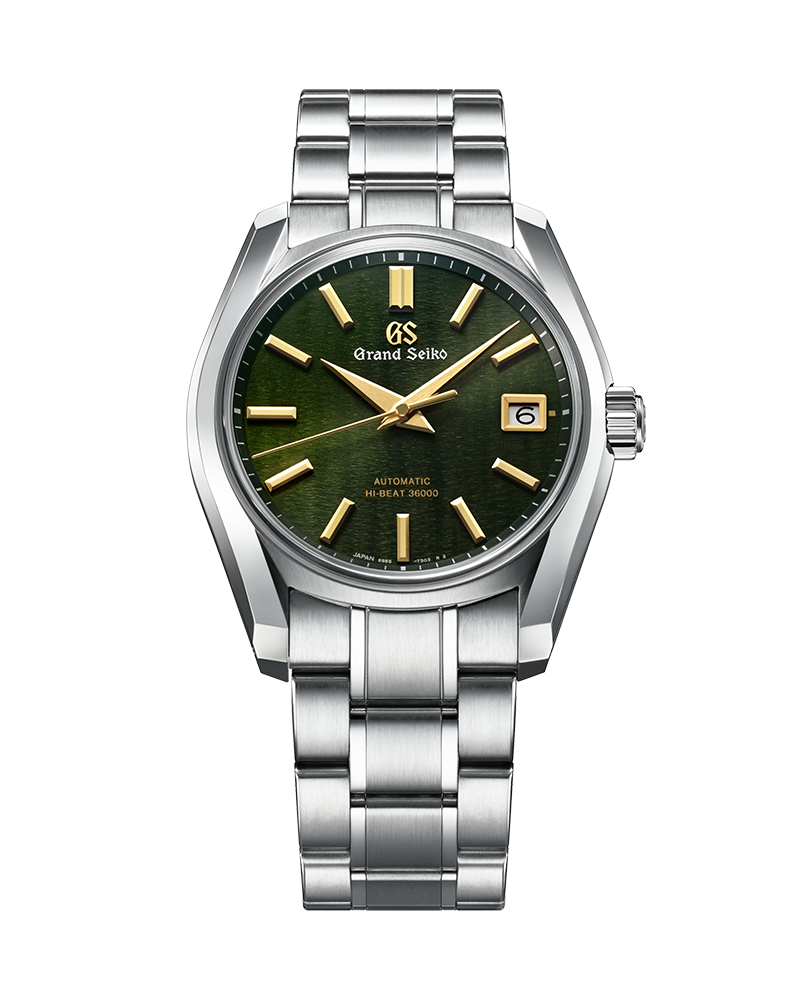 Rikka (Summer)
The blazing sun, crowded beaches, and lush greenery. These are the things you would imagine when thinking of summer. And the Grand Seiko Four Seasons Summer greatly encapsulates it.
Its dial gives off a deep green hue that will remind you of the vibrancy of the season. Meanwhile, the golden hands and markers are reminiscent of how the sun is at its peak during those months.
Inside its magnificent display, it is fitted with Grand Seiko's accurate Hi-Beat 9S85 movement.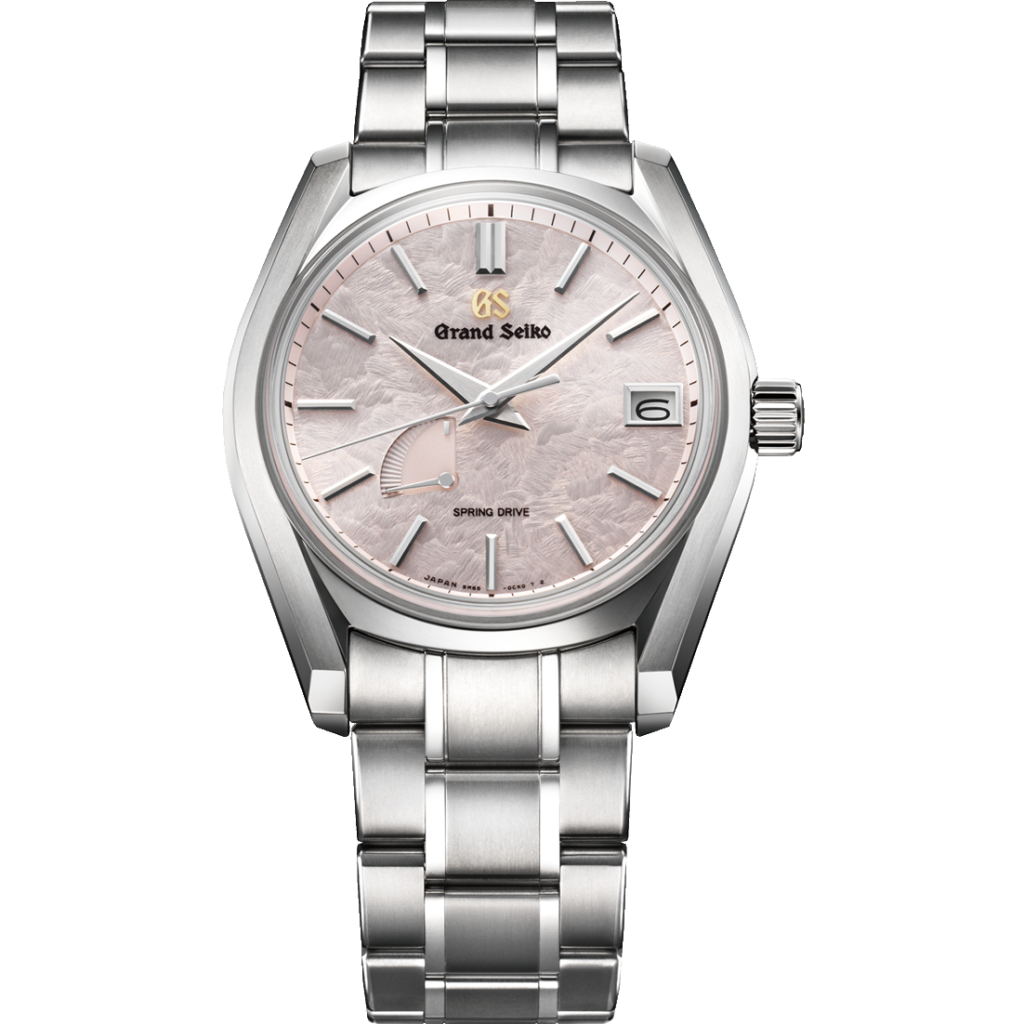 Shunbun (Spring)
Perhaps one of the reasons tourists flock to Japan during spring is because of the famed cherry blossoms. And the Grand Seiko Four Seasons Spring pays homage to that attraction.
If you look closely, the dial gives out a light shade of pink. The same shade of the cherry blossoms. Additionally, it features a texture that is similar to Grand Seiko's classic Spring Drive. Some people speculate that this pattern is meant to mimic the petals of the Sakura flowers.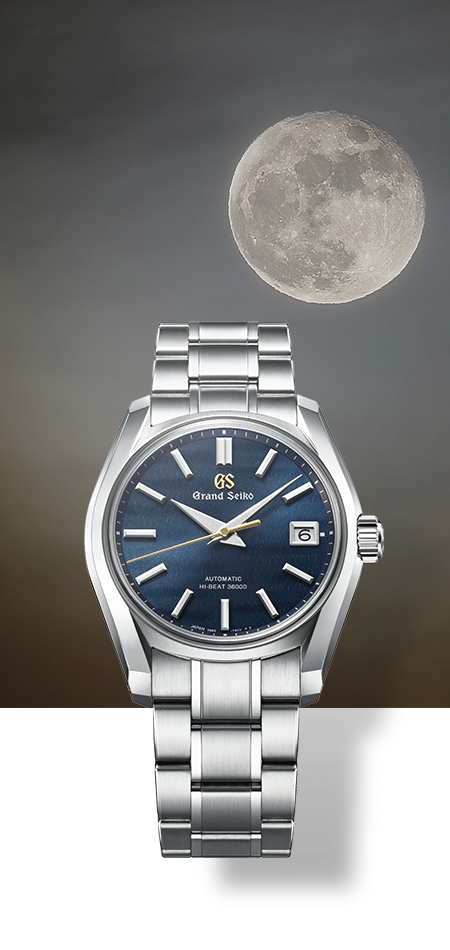 Shubun (Autumn)
During Autumn, Japan's night sky is lit brightly by the moon. This is known by the locals as 'tsukiyo'. To emulate this event, the watchmakers over at Grand Seiko gave the Autumn watch a dark blue textured dial. The logo just below the 12 o'clock gives out a gold colour. This represents the moonlight.
Like the Summer version, this timepiece is powered by the Hi-Beat 9S85 movement.
Taisetsu (Winter)
When you imagine winter, you think of endless snow. That is why the Grand Seiko Four Seasons Winter version has the colour white as its dial. It also has a textured dial that will remind you of the footprints you will make as you walk through the snow.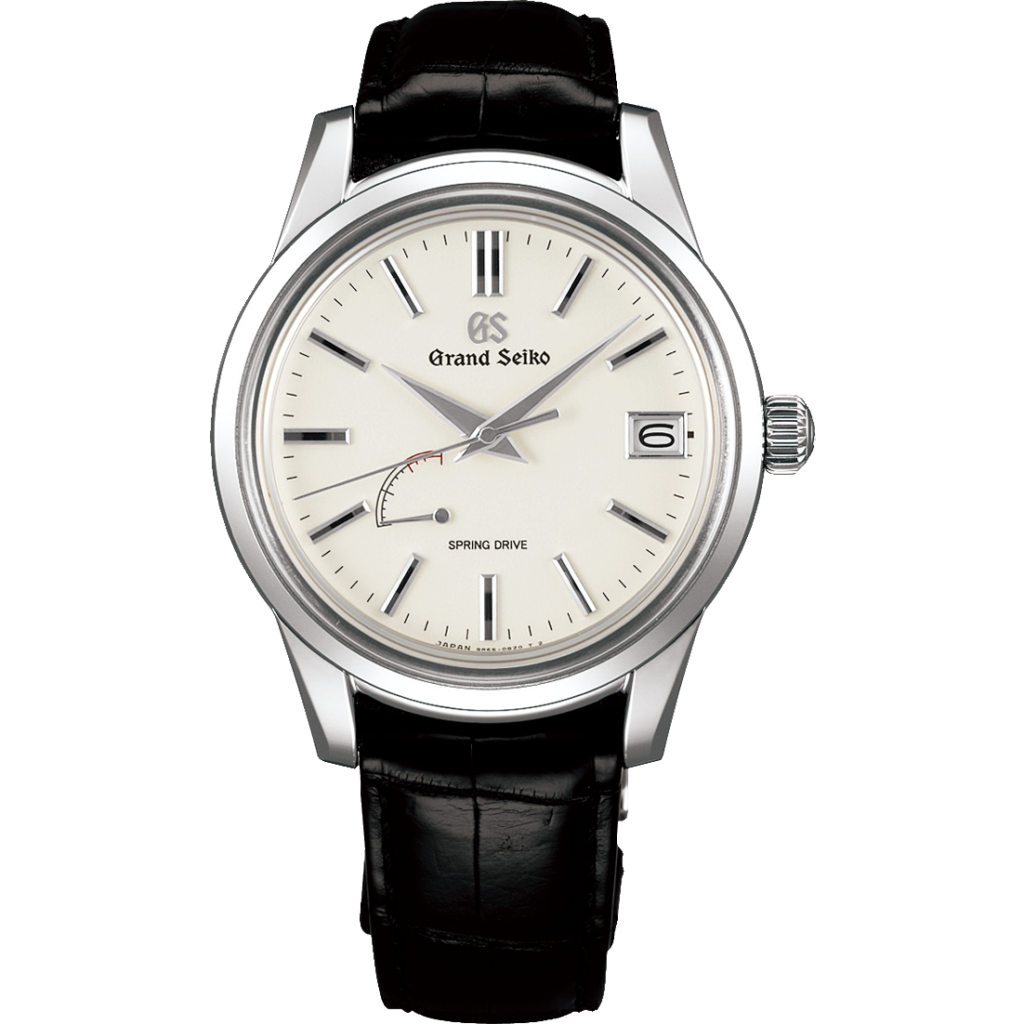 Grand Seiko SBGA293 Spring Drive
The Grand Seiko SBGA293 Spring Drive is a classically-designed model that features the Spring Drive calibre. It has no crown guard and features an off-white coloured dial. Finally, a power reserve indicator is subtly placed just beside the 8 o'clock hour marker.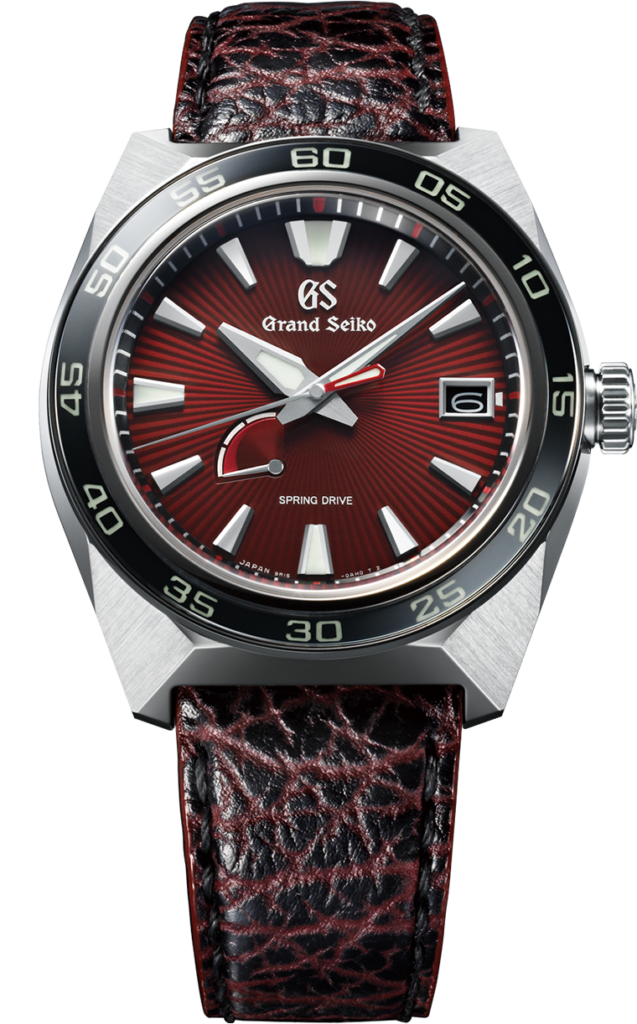 Grand Seiko Godzilla 65th Anniversary
As a way to celebrate the iconic movie's 65th anniversary, Grand Seiko released a special edition Godzilla watch. But that's not the only anniversary they're celebrating. In line with it is the 20th anniversary of the Spring Drive. What people love about this collaboration is that the branding is so subtle. It does not try so hard to make it look like a Godzilla. In fact, you wouldn't see any logo of Godzilla anywhere on the dial! However, it is still obvious that the details were carefully thought out.
Its dial comes in a deep red hue. Meanwhile, the leather strap that it comes with emulates the scales of the dinosaur. Small details like the ones mentioned added to its appeal.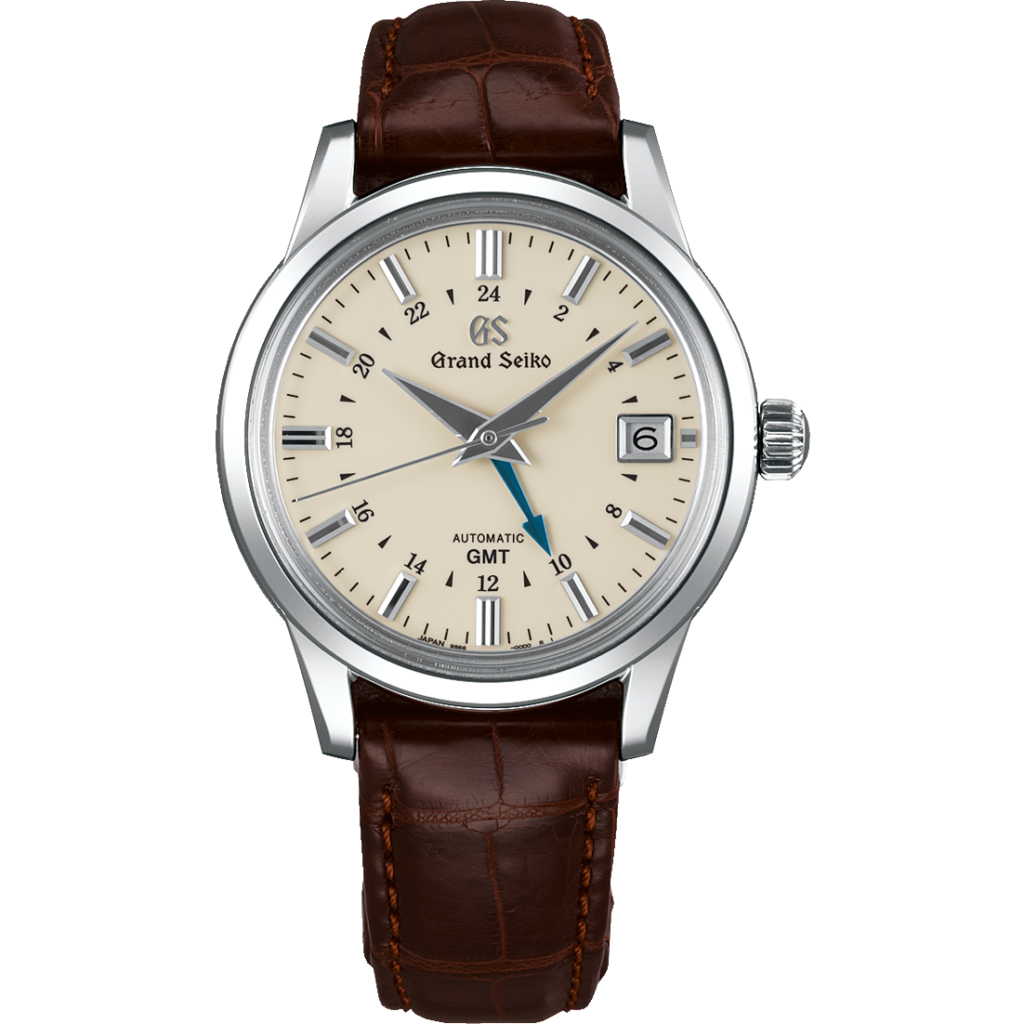 Grand Seiko SBGM221
Other GMT watches like the Rolex GMT Master look more like a tool watch. On the other hand, the SBGM221 is one of the most elegant GMTs on the market.
It is equipped with an upgraded Caliber 9S66 movement. Additionally, it uses an escapement developed through MEMS technology to stay accurate and precise.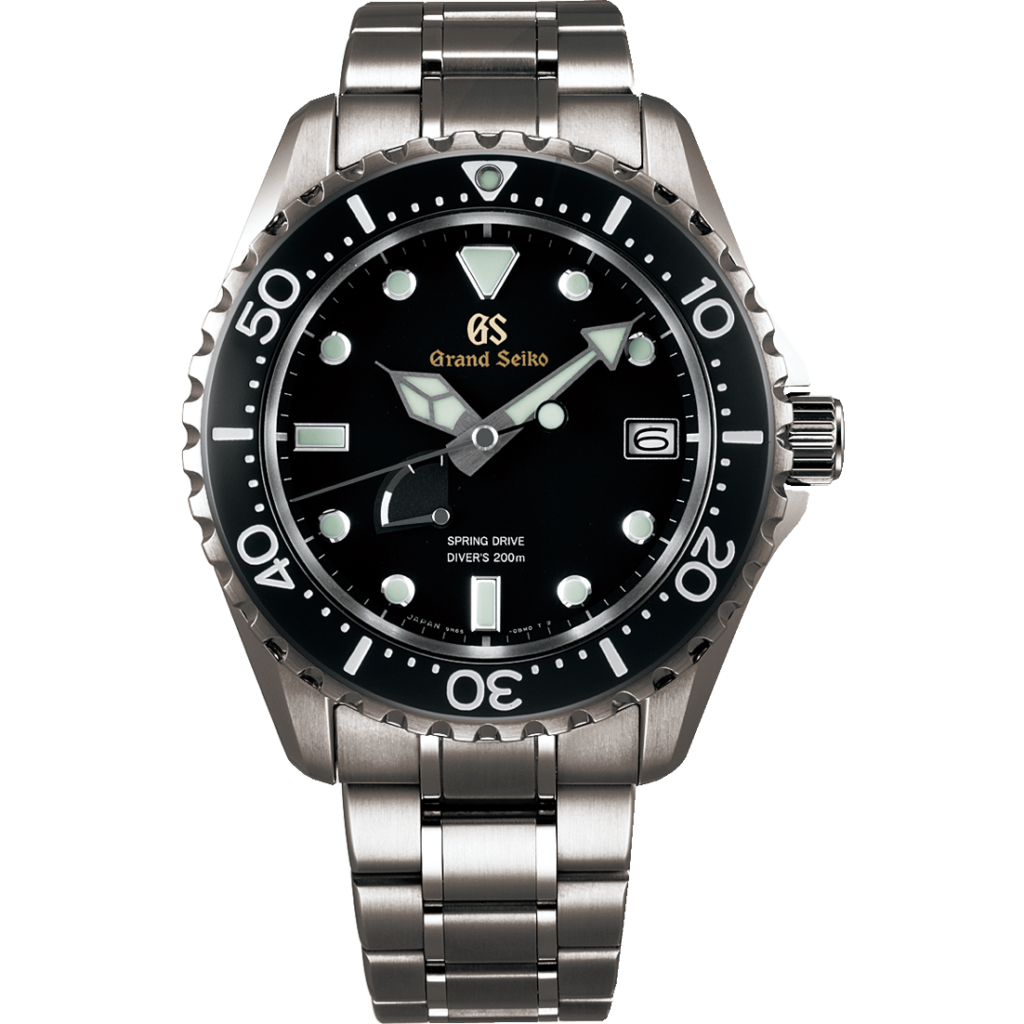 Grand Seiko SBGA231
The SBGA231 belongs to the brand's sport collection. It is Grand Seiko's take on a diver's watch. Among its features are the following: 200m water-resistance, LumiBrite for increased visibility, and a scratch and corrosion-resistant finish.
Final notes
Grand Seiko watches are proof that excellent timepieces can be made outside of Switzerland. Its numerous innovations and consistent, elegant aesthetic speak for themselves. Every watch in their lineup follows a very strict standard and style guide. You can never go wrong with a Grand Seiko on your wrist.
In the market for a Swiss watch? Check out these 8 Vacheron Constantin watches!