Vacheron Constantin is one of the most respected Swiss watch brands. While it might not be as popular outside the watch community, its accolades say otherwise. Those are proof of the quality of Vacheron Constantin watches.
Since its founding in 1755, it has constantly produced high-quality timepieces. Apart from that, they introduced several horological technologies that are still used today. This makes it one of the oldest watch brands with an uninterrupted watchmaking history. In other words, Vacheron Constantin watches have seen a big chunk of world history. Imagine being there during the French Revolution and the two World Wars.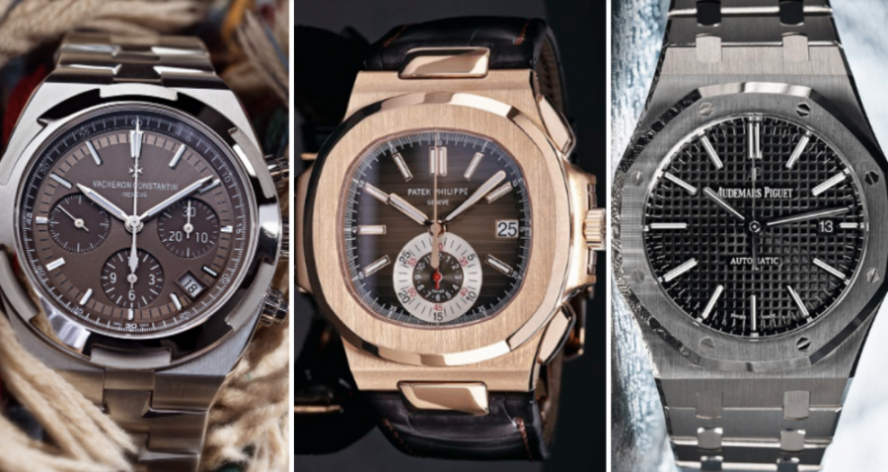 One-Third of the Holy Trinity
Not all watch brands are created equal and in every industry, some will come out on top. In the watch community, collectors recognise a trio of watchmakers which they call the Holy Trinity of watches. That includes Patek Philippe, Audemars Piguet, and of course, Vacheron Constantin.
Each brand in the Big Three is well-respected. They all have a century's worth of watchmaking experience under their belts and have contributed a great deal to the world of horology.
5 Reasons You Should Consider Vacheron Constantin 
Despite belonging to the Holy Trinity, many people are unaware of the brand. This is especially true for those who are not active in the watch community. If you're still on the fence, here are a few excellent reasons a Vacheron Constantin watch is worth checking out. In fact, it should be a staple in every serious watch collector's arsenal.
1. Centuries of experience
So how does one earn a place at the Big Three? One is that it should have a long and rich pedigree of watchmaking. In fact, Vacheron Constantin is the oldest of the three as the other two did not show up after at least 50 years. To add, they never ceased their watch production. This means they had more time to research and master their craft.
2. They can produce high-complication watches
Aside from centuries-worth of watchmaking experience, Vacheron Constantin has produced high-complication watches. These include, but are not limited to, perpetual calendars, minute repeaters, and split-seconds flyback chronographs. To prove my point, they even made the world's most complicated watch that has 57 complications. We'll tell you more about that watch later in this article.
3. Unique watch designs
Vacheron Constantin may be conservative and traditional. But they know how to have fun from time to time. If you flip through their catalogue, you'll find some artistically designed watches. They even have a dedicated Métiers d'Art department that specialises in designing their watches.
4. High-quality after-sales service
Vacheron Constantin loves taking care of their customers. They even claim that they can restore any of their pieces. Yes, even those that were made way back in 1755. So if you're worried about your vintage watch malfunctioning, this will give you peace of mind.
5. Exclusivity
This might not matter to some, but Vacheron Constantin loves keeping their circle small. They even use the tagline "one of not many". They produce very limited pieces, which means they could focus more on the watch's quality rather than quantity.
This would also mean that your watch will only appreciate in value. This could be a great investment if you're planning on reselling your watch.
Vacheron Constantin's Distinguished List of Clientele
It says a lot about your brand when a monarch trusts and wears your product. A few patrons include Queen Elizabeth II, Pope Pius XI, and Napoléon Bonaparte. It is no wonder why some people would describe their watches as "gifts made for kings".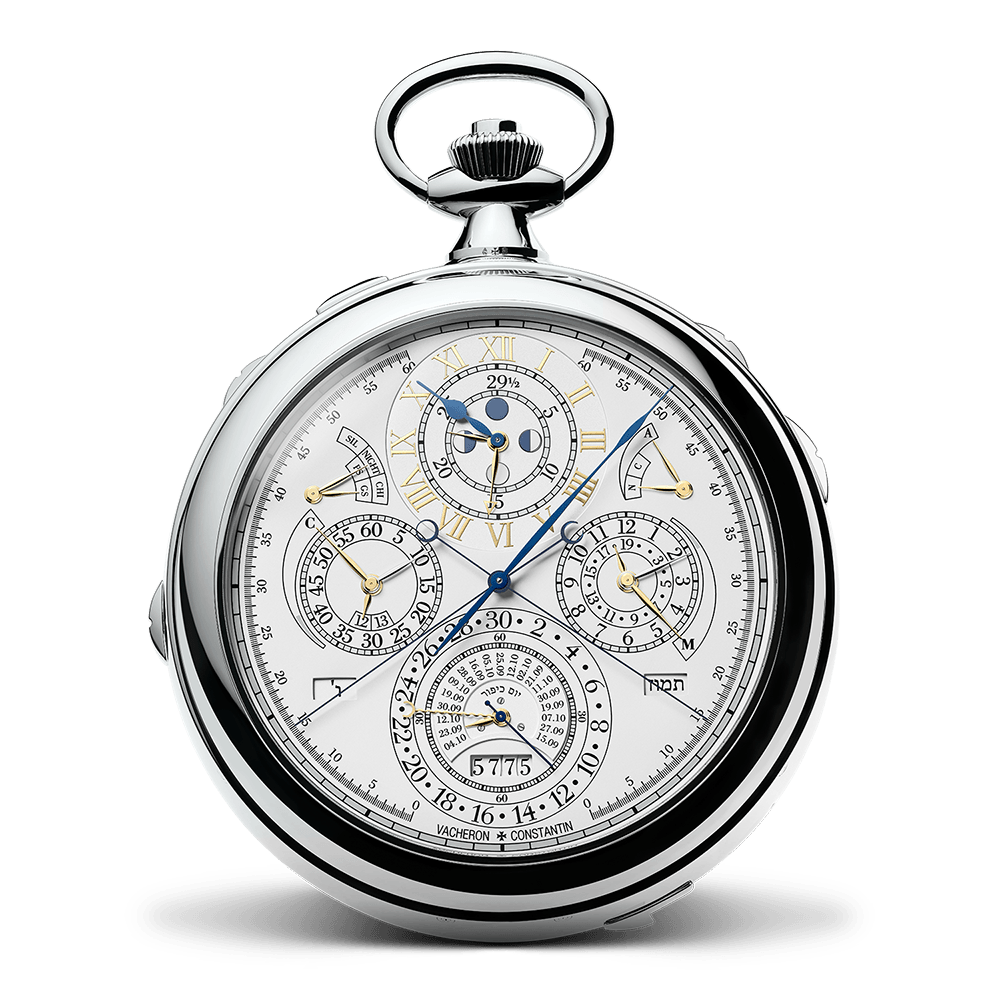 The Most Complicated Watch in the World
Currently, Vacheron Constantin holds the record of producing the most complicated watch in the world
. That watch is the 57260. Based on the first two digits of its name, it contains 57 different complications. To list them down would take a while, but to give you an idea, here are a few of its complications:
Seasons, equinoxes, solstices and signs of the Zodiac

An alarm with its own gong

A star chart for the owner's city

Moon phases and age

Chronograph functions

Gregorian perpetual calendar
These functions are the tip of the iceberg of the pocket watch's many features. And despite being a "pocket watch", you would definitely have a hard time fitting it into your pocket. That thing is huge! And we can't blame Vacheron Constantin on that one. It would be difficult to fit all the 57 complications inside.
Vacheron Constantin watches to add to your collection
Different Models To Consider
Vacheron Constantin offers a plethora of models that each have a distinct personality. Here is a list of Vacheron Constantin watches that you should consider. We have divided them into collections as each collection has a story of its own.
PATRIMONY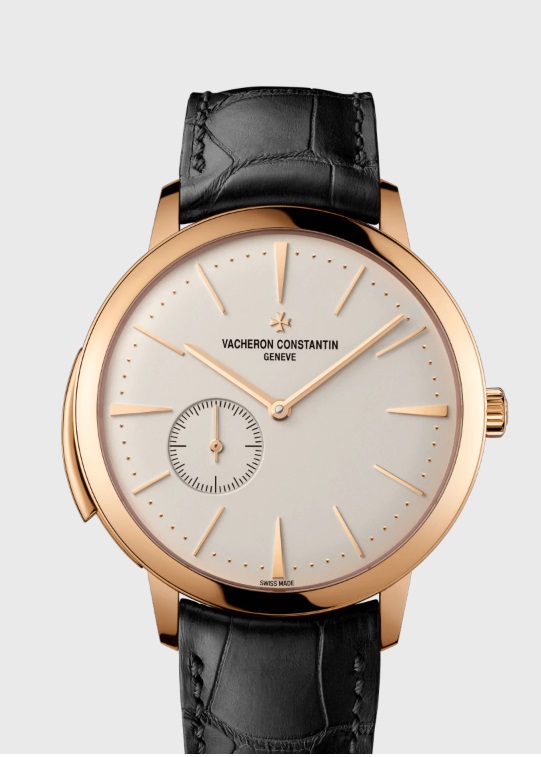 Patrimony Minute Repeater Ultra Thin
It is important to note that gaining that title is no easy feat. Fitting a complicated mechanism like the minute repeater in a small case is impressive. This further proves Vacheron Constantin's dominance in watchmaking.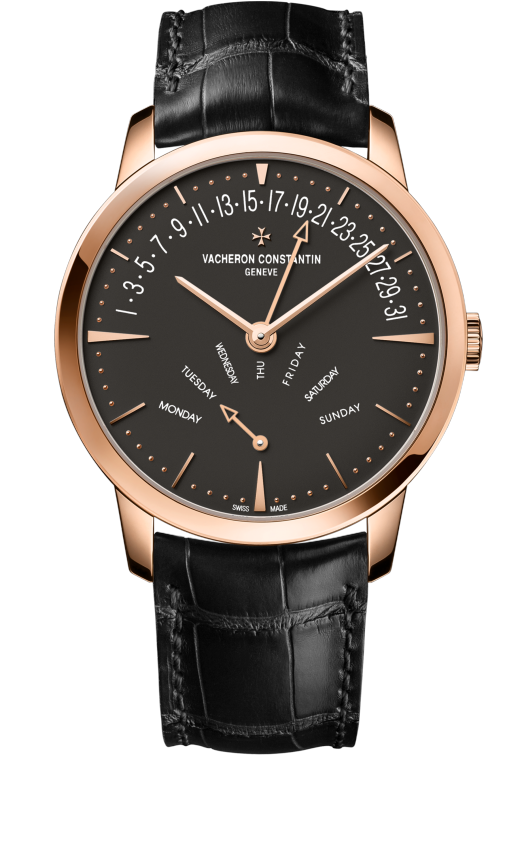 Patrimony Retrograde Day Date
For the Patrimony Retrograde Day Date, Vacheron Constantin takes on a unique way to display the day and date. Instead of two small windows on the dial, you can see the words Monday to Friday and the numbers 1 to 31 printed all over.
It's good to say that you wouldn't have to worry about legibility. Despite having more elements than a usual watch, the dial remained uncluttered.
HISTORIQUES
It seems that the watchmakers over at Vacheron Constantin are sentimental. To commemorate special milestones in the brand's history, they created a collection. They called it Historiques.
Since 1755, Vacheron Constantin has been making iconic watches. To pay tribute to those legends, they made a collection that features revivals of those models. This line comprises modern reinterpretations of watches we loved in the past.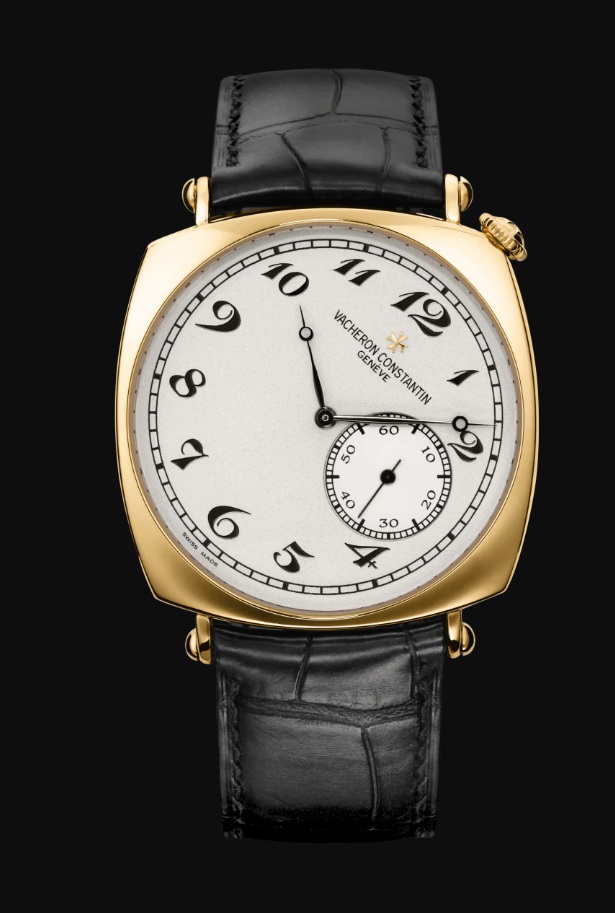 Historiques American 1921
We know that horology and motorsports have a connection. That is why Vacheron Constantin answered one problem that racecar drivers face. When in an intense competition, the drivers could not remove their hands from the wheel. This makes it impossible for them to glance at their watches. So in 1921, Vacheron Constantin released a wristwatch for them — the Historiques American 1921.
To make it easy for the racers to read the time, the watchmakers positioned the dial of the watch at a 45-degree angle. Admittedly, it was very useful albeit strange-looking.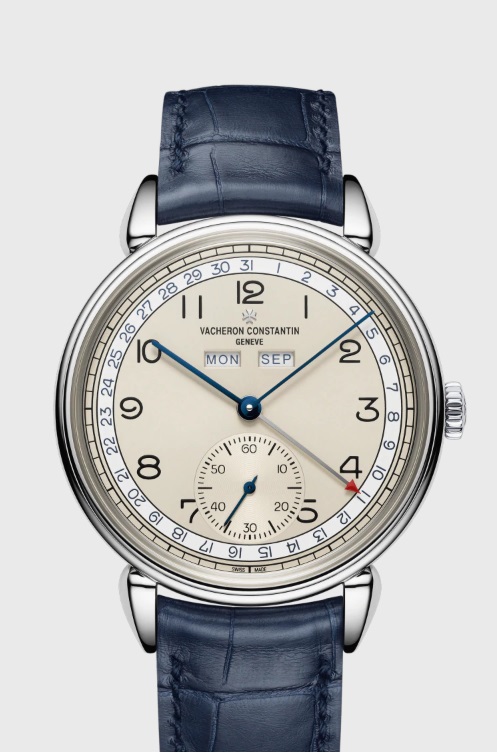 Historiques Triple Calendrier 1942
The Historiques Triple Calendrier 1942 is a rebirth of the brand's first triple calendar. Basically, a triple calendar watch is just a step above the day date function. Besides the day and date, it also shows the month of the year.
OVERSEAS
If Patek Philippe has the Nautilus and Audemars Piguet has the Royal Oak, then the Overseas is Vacheron Constantin's answer to the steel sports watch market.
We know Vacheron Constantin for being old-fashioned. They love doing things the traditional way. That is why it came as a surprise to others when they released this collection. So far, Overseas is the most modern and sporty lineup that they have.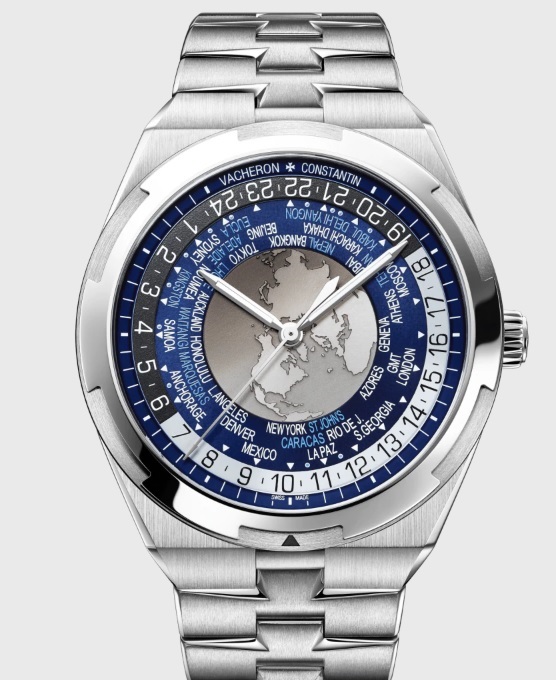 Overseas World Time
The Overseas World Time is for the jet setter as it features 37 different time zones! But that's not all. The middle of the dial contains a map that shows the continents and the oceans. Meanwhile, the outer ring displays various city names. This timepiece will prove useful if you always travel to a different country.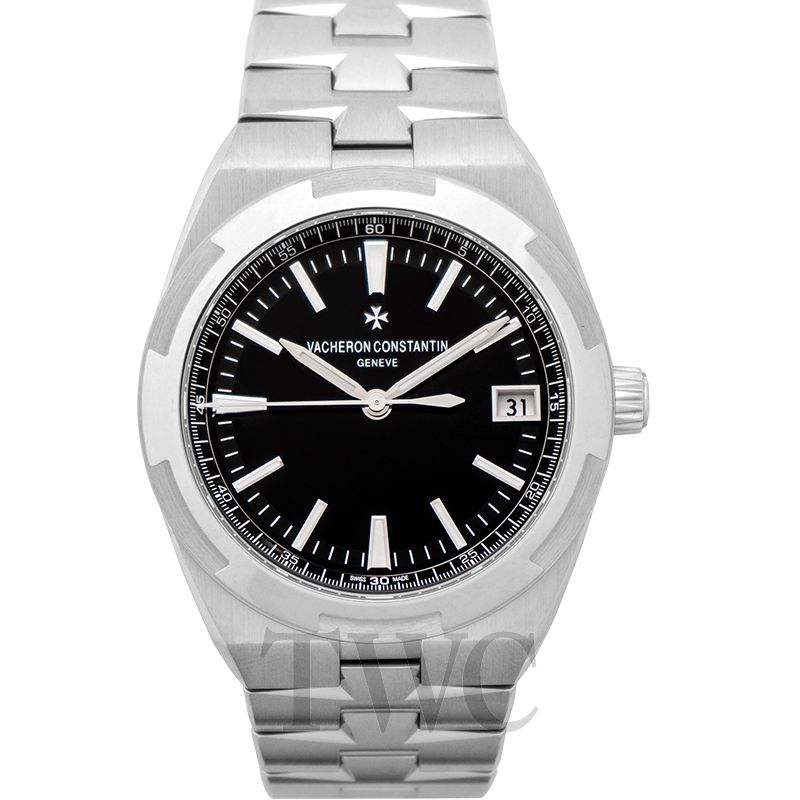 Overseas Self-Winding
The Overseas Self-Winding model is the simplest among the models in the collection. On the dial, you'll only see a small date window apart from the basic hour markers and hands. It also comes with Vacheron Constantin's precise automatic movement.
MÉTIERS D'ART
What's fascinating about Vacheron Constantin is that they're not just excellent in the science part of watchmaking. They also shine in designing their timepieces. To ensure that every timepiece is a work of art, they have an in-house Métiers d'Art department staffed by artists. These artists specialise in engraving, gem-setting, and enamelling.
Here are a few models in the Métiers d'Art collection. Get ready to feast your eyes.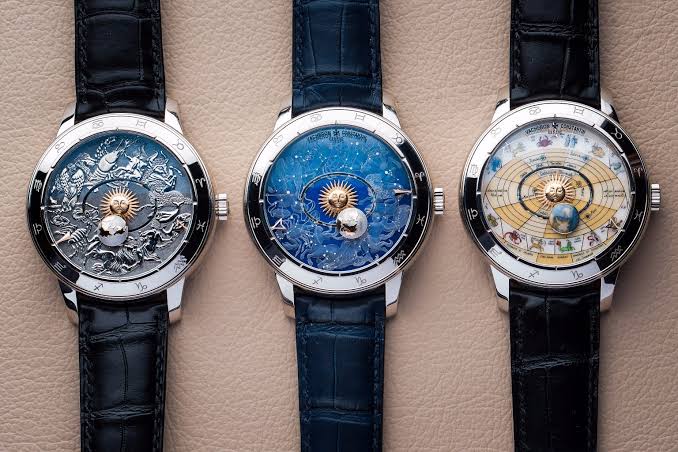 Métiers d'Art Copernicus Celestial Spheres
Do you remember your elementary science lesson? If yes, then you should know scientist and mathematician Nicolaus Copernicus. And this collection pays homage to one of his important contributions to the world — heliocentrism.
The Copernicus Celestial Spheres collection comes in three different designs. Save for the golden sun in the middle, they have very different decorations. One is fully hand-engraved, the other features an enamel, and the last one is hand-painted.
While the three watches have different designs, they all share the same functions and movements.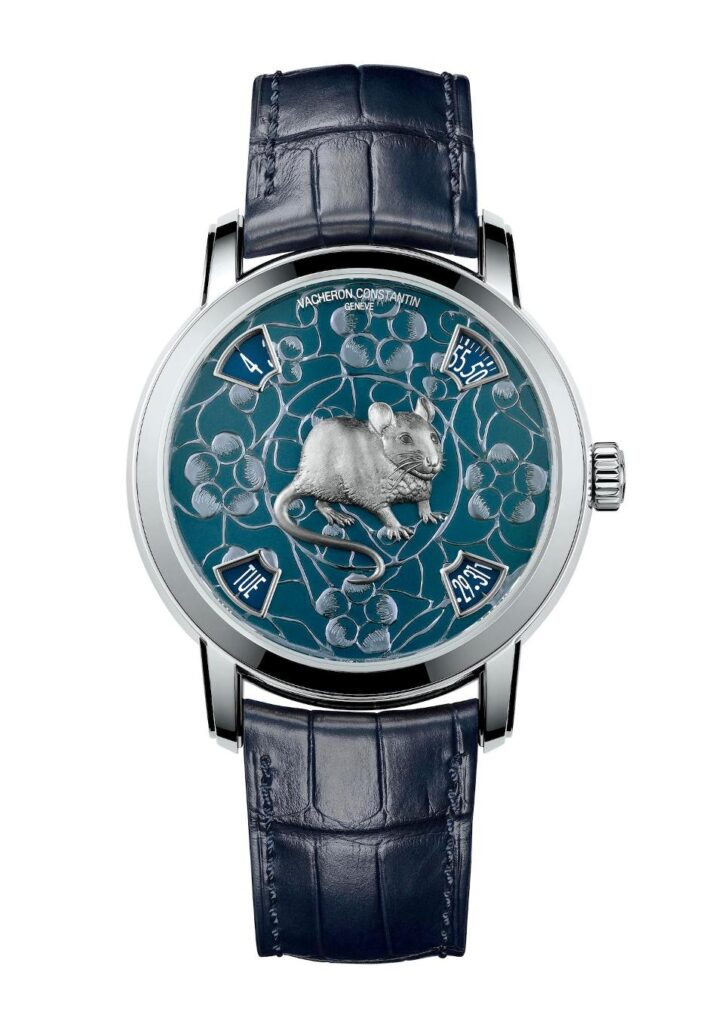 Legend of the Chinese Zodiac
Despite being western, Vacheron Constantin shows a deep interest in Oriental zodiac signs. With that in mind, they released a special collection that will appeal to astrology junkies. Each model features a Chinese horoscope animal.
For this year's Chinese zodiac, you should take a look at the Year of the Rat watch. The dial is engraved with a pattern but the main attraction is at the centre. It features either a platinum or a rose gold rat. If you look closely, you could already observe the animal's hair and whiskers. A testament to the artists' attention to detail.
To make the collection even more interesting, they scrapped the hour and minute hands. So how do they tell the time? Instead, they placed four windows that display the hour, minute, date, and day around the dial.
Final Notes
Vacheron Constantin is undoubtedly one of the best, if not the best, watch brands around. They follow a very traditional approach to watchmaking with strict Geneva guidelines in mind.
Despite being conservative, the brand offers a plethora of styles and functions. Their watches range from a strict dress watch to a luxury steel sports watch. This makes it appealing to people with varying tastes in watches.
No matter which timepiece you choose to add to your collection, it's a guarantee that you'll only receive the best quality from Vacheron Constantin.
Interested in German watches? Read our guide on Bauhaus watches here!