For years, watchmakers have been finding ways to improve our timepieces — from complications and accuracy to thickness and water resistance. In fact, it's a modern-day race to prove which brand can provide better technology for its patrons. One feature that continuously develops through the years is the way the watch dials are illuminated. Colloquially called 'lume', a watch's illuminating feature became generally important over the years. Especially for survivalists, divers, and outdoorsmen, lume proves greatly important in keeping time. Enter tritium, one of the most popular lume technology. It emerged in the late 20th century through the early 2000s. However, it remains a popular choice to this day. Tritium watches continue to dominate the market. But before we get into the best tritium watches of today, let's learn more about the material.
What is tritium?
Speaking technically, tritium — also known as hydrogen-3 — is a rare and radioactive isotope of hydrogen. We know you're alarmed by the term radioactive, but hear us out. After radium became outlawed in the late 1960s, manufacturers turned to tritium for a safer option for long-lasting lume. We're talking about a time long before the SuperLuminova or the Seiko Lumi-Brite. Comparable to radium's bright glow, tritium is way less radioactive. While it remains a radioactive material, it's a safer option.
Generally, tritium is everywhere. Due to its hydrogen particles, you'll find it not only on your watch but also in the air, water, as well as yourself! Yes, the tritium probably exists inside your body right now. So, you shouldn't have to worry about having it illuminate your timepiece. If anything, a lume that could last up to 25 years truly works wonders.
Developed by Swiss company MB Microtec, tritium gas tubes became popular. MB Microtec not only produced tritium tubes for other companies but also put it in their watches under the brand Traser. Some of the other most popular usages for tritium include exit signages as well as gun sights.
10 Best Tritium Watches
Everybody's after great features on timepieces, but they often overlook the lume. With a timepiece that's constantly illuminated, your adventures should remain on-point and on-time. Here are the best timepieces that feature tritium lume and all the other things we love about them.
1. Luminox Navy Seal 3501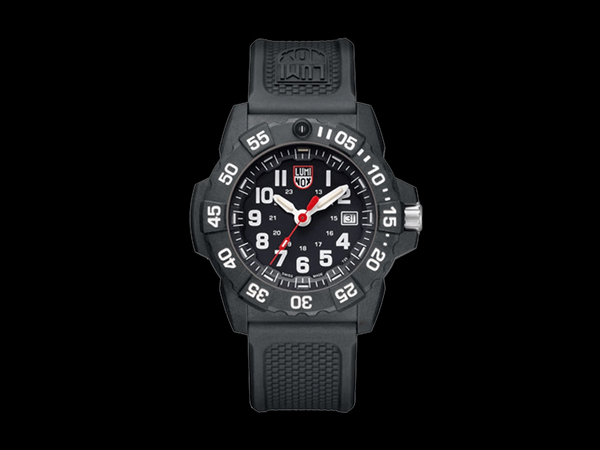 As a brand, Luminox proves true to its name by focusing on legibility. Its timepieces often use either lume or tritium. The concept of Luminox watches revolves around toughness. With that, the brand constantly releases military-grade watches perfect for land, air, and sea. The price points of their timepieces also differ depending on the movement. With watches available in quartz or mechanical movements, it's easy to find a Luminox watch that will suit your budget and taste. Its most promising offerings include the Luminox Navy Seal 3501. This quartz-powered watch encapsulates the brand's aesthetic and functions at a reasonable price.
Aside from using tritium as its sole source of illumination, it also has other promising features. Made of polyurethane, the 43.9mm case remains durable through tough situations. Its bracelet is also available in polyurethane, but options for NATO-style straps are available as well. Aside from the tritium, the white, bold Arabic numbers make it easy for anyone to read time as it contrasts the black dial. Moreover, it features a dandy date window as well as a unidirectional bezel. With a depth rating of up to 200 metres, this watch takes its practicality to the next level.
2. MTM Special Ops RAD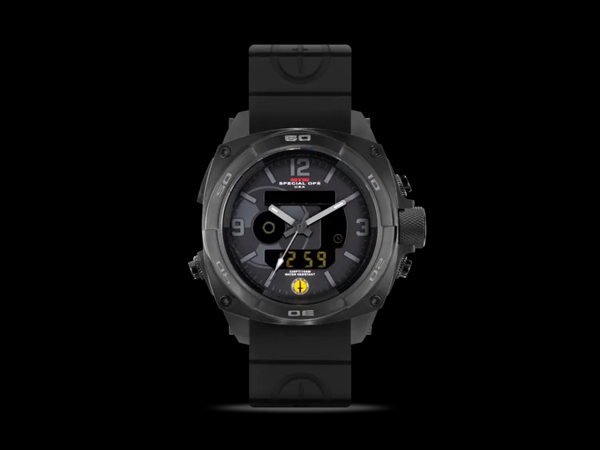 There's a lot to unpack with the MTM Special Ops RAD watch. Firstly, if you're not familiar with the brand, MTM Special Ops boasts a powerful line of tactical watches. Credited from their ex-military founder, MTM surely captures the essence of tactical operations and high-grade watches. The brand also caters to other professions that require special timekeeping devices. For instance, the brand's RAD collection caters to radiological technologists, technicians, and other professions familiar with radiology. Why so, you ask? Because the RAD is not like any other watch; it's a Geiger watch.
Through the watch's built-in Geiger-Müller Tube, the watch displays any harmful ionizing radiation. It measures not only a single dose of gamma-ray levels but also cumulative exposure over time. The tritium illuminates the watch's indexes and displays the Geiger counter digitally. The solid titanium case makes it a lightweight timepiece with a depth rating of up to 100 metres. However, this collection remains special with a limited-edition of only 1,500 pieces.
3. Nite Hawk Tritium Watch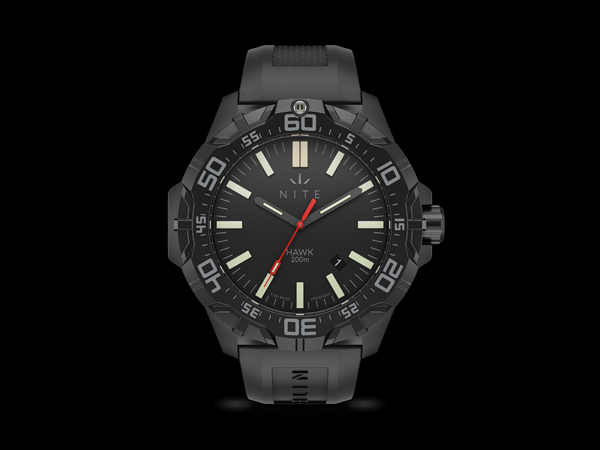 Nite watches have a great track record when it comes to illumination and tactical display. Known for its Tritium watches, Nite became an instant favourite among survivalists and outdoorsmen. Founded in England, this brand gets its tritium supply from MB Microtec in various colours. One of its most powerful watches is the Nite Hawk. This tactical watch boasts not only perpetual illumination but also durability for sports and recreation.
The rugged timepiece features a black polycarbonate case for a strong exterior. The matte black dial also helps in making the watch legible as it absorbs light rather than reflect it. With the watch's polymer strap, it's also comfortable to wear without sacrificing quality and resistance. The T100 tritium illumination of the watch comes in green for the indexes except at 12 o'clock, which comes in orange.
4. Ball Fireman Night Train DLC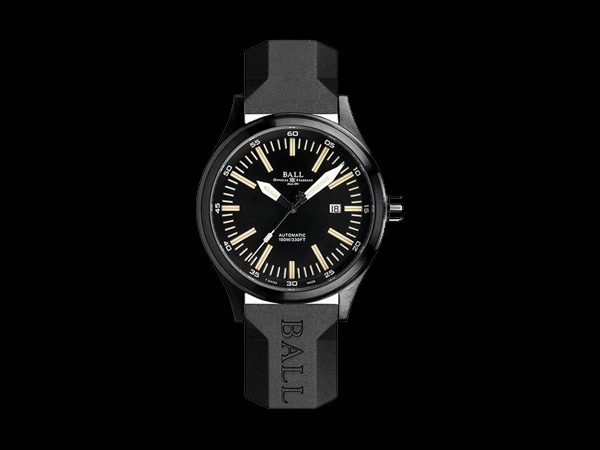 Ball surely upholds their motto, "accuracy under adverse condition". The brand focuses on providing high-quality timepieces that can withstand just about anything. The style of Ball watches ranges from modern timepieces to classic railroad chronometers. The Ball Fireman Night Train DLC sits in between these two as a true modern classic. The black luminous dial of the Night Train DLC also captures the brand's identity.
DLC stands for diamond-like carbon. Meaning to say, it's virtually as tough as the strongest material in the world. If you take this kind of material and combine it with a sapphire crystal, it truly is a tough timepiece. Not to mention, it has a depth rating of 100 metres. It can go through tough situations without a single scratch. The tritium feature also functions perfectly and keeps the watch illuminated on any condition!
5. Traser P59 Aurora GMT H3
With MB Microtec as the parent company of Traser, there's no doubt this brand produces high-quality tritium watches. The great thing about the tritium on Traser watches is the fact that they're so thin — as thin as the human hair! They're not at all intrusive and makes the timepiece a truly sleek one. This watch includes a GMT function that's perfect especially for constant travellers. With the Swiss-made Ronda quartz movement, its accuracy remains reliable.
However, the Traser Aurora GMT H3 doesn't only have tritium as a source of illumination. It uses Super-Luminova for the upper half of the GMT dial. The ring around the watch's crystal also has Super-Luminova. That' why this watch lives up to its name, Aurora for the Northern Lights.
6. Ball Roadmaster StarLight Bronze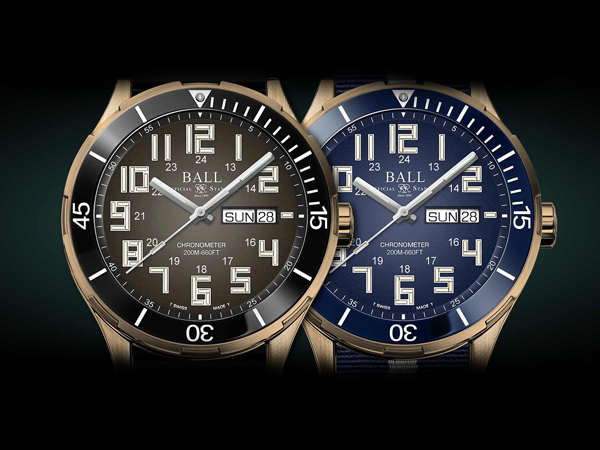 Ball continues to prove its great lineup with the Roadmaster StarLight Bronze. With an aluminum bronze case, the watch features high corrosion resistance. It also has a great style that can transition from a sports watch to a dress watch. With a COSC manufacture calibre, it definitely has great precision as well as an 80-hour power reserve. Moreover, it includes an anti-magnetic feature of up to 80K A/m. This limited-edition watch only has 1,000 pieces each with two available chronometer models.
7. Isobrite Executive Series ISO701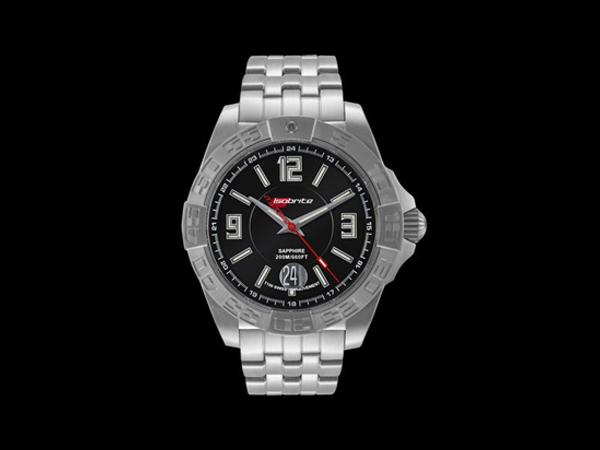 The Isobrite Executive Series ISO701 has features that go beyond the board rooms. It's something an executive will wear because of its handsome aesthetic, but it's also great for weekend getaways. You can even take it to a wild adventure and put its tritium to the test. The watch features a 316L stainless steel case with a Swiss-made mechanical movement. It also includes a sapphire crystal for extra protection as well as a double-gasket screw-in crown with side shields. This puts the watch's depth rating to 200 metres. The Swiss-made T100 tritium markers make the watch even more interesting. It powers through for years and years to come without the need for charging!
8. Vostok Europe Expedition Everest Underground YN84-597A545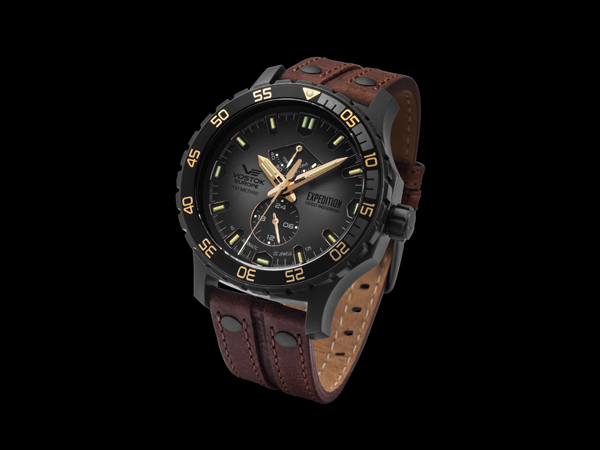 Vostok Europe pays tribute to the World Record of Lithuanian-Ukrainian expedition that reached the bottom of the Krubera-Voronia cave. Also known as the Everest Underground, the Krubera-Voronia remains the deepest cave in the world at 2,197 metres deep. For the 5th anniversary of the expedition, Vostok Europe looks back on the two weeks that speleologists spent in the dark with a VE watch on their wrists. The Vostok Europe Expedition Everest Underground, as you'd expect, is powered by tritium. They're also made of stainless steel at 48mm with a unidirectional rotating bezel.
With a water resistance of up to 200 metres, it's a watch you can take beyond dark caves. The caseback includes a photo from the Krubera-Voronia cave. Overall, the watch has 16 Swiss-made tritium tubes on the dial as well as hands for perpetual illumination. To make it more friendly for adventures, the watch comes with both leather and silicone straps for comfort as well as the new VE Multitool. That includes fork and screw-driver for VE straps replacement, ceramic knife and a tritium tube. With the Seiko Epson YN84 automatic movement powering the watch, it has a power reserve of approximately 40 hours.
9. Tissot PRS 516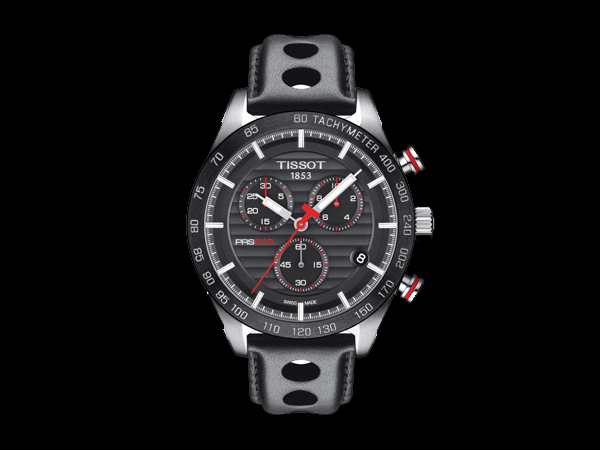 The Tissot PRS 516 series includes watches of different colours. However, they're inspired by the same origins — 1960s motorsport. Visible on its dial design as well as its chronograph functions, the PRS watches include nostalgic design elements from racetracks. With a quartz movement, it's definitely more affordable than other timepieces but it still has great accuracy. With a 30 minute counter and a central 60 seconds counter, you'll never miss a beat in your life.
To further build on this watch's features, it has tritium-illuminated hour indexes. Its bezel features a tachymeter, made of ceramic. You'll surely keep it scratch-free and even hypoallergenic. The sapphire crystal also adds protection to the watch and improves its readability. Water-resistant for up to 100 metres, it's more than just a motorsport-inspired watch but a functional timepiece you can take on adventures.
10. Marathon Medium Diver's Quartz (MSAR Quartz)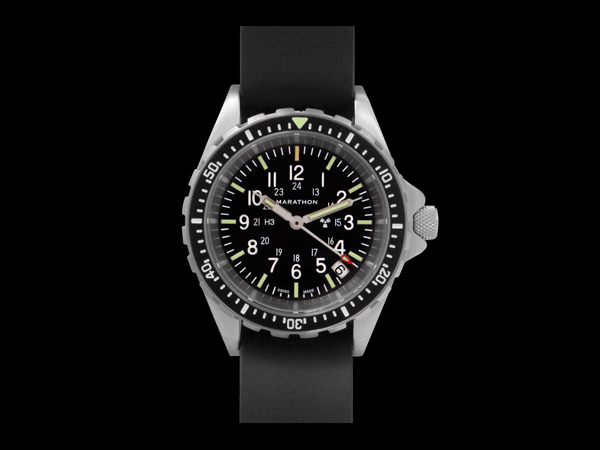 Marathon continues to provide high-grade, highly accurate tactical timepieces. The Marathon Medium Driver's Quartz or MSAR Quartz watch functions in accordance with US Government Specification. This very timepiece equipped US troops in Iraq and Afghanistan. It's also designed for search and rescue operations, that's why it's tough and always lit. The tritium lights up hour indexes as well as both hour and minute hands. This 316L surgical grade stainless steel watch is tough in all aspects but comfortable to wear even in trying situations.
What to Look for in Tritium Watches
On our list, we relied on these factors for the timepieces we included. From brand name to its price, these timepieces don't only excel in lume but also in other aspects.
Brand
Perhaps the first thing people take a look at is the brand name. We're not only talking about luxury brands but also reliable ones. A brand's legacy goes a long way in predicting how their offering works. That's why we only picked watches from brands with a proven track record. Regardless of their price range, these brands surely already made a name for themselves in the industry.
Functionality & Durability
Every timepiece on the list includes complications that go beyond mere time-telling. From the water resistance depth rating to other features such a compass, these additional details go a long way. Especially for explorers of the wild, tritium lume is not the only thing you'll need. You should also consider how strong the timepiece is. Without its durability, a timepiece is just another fragile jewellery. You'd want a timepiece that could last with or outlast the lifespan of the tritium!
Style
A watch's style goes a long way. While most of the timepieces on the list are military-grade, they remain a stylish choice. Just because they're bulky doesn't mean they look unpleasant. Pick a watch with great style that you can take on a weekend adventure, day or night. Having a pleasant-looking timepiece goes a long way!
Price
Given the value of these timepieces, you should always take time to consider their price points. Tritium may not be the cheapest choice of lume given its capacity. But that doesn't mean there are no affordable choices available. Whether it's a simple watch or a military-grade timepiece, don't ever compromise important features for the price. Most of the watches on this list are not only reasonably priced but also provide features worth a lot more than you'll pay for.
---
Looking for watches that can get on with your adventures? Check out our list of the best military-grade watches.