Despite some people thinking that watches are a thing of the past, we definitely think watches are slowly making their comeback. There is a much bigger function of a watch if used correctly. A proper pairing of watch-to-outfit speaks much higher about a gentleman's style than any other gadget would.
Let's take a look at the top 10 mistakes new watch owners make and fill you in on how to possibly avoid them.
1: The wrong watch for the wrong occasion
Depending on what you do, during the day time it is more acceptable to wear a field watch, aviation watch or even a Rolex Submariner dive watch with your work attire.
Once the evening comes however, it is time to strap on your dress watch for dinner events and cocktail receptions. Dress watches can be rectangle or circular and typically will be in gold or silver. These watches are much narrower and have a very simple dial.
2: Overlooking watch strap selections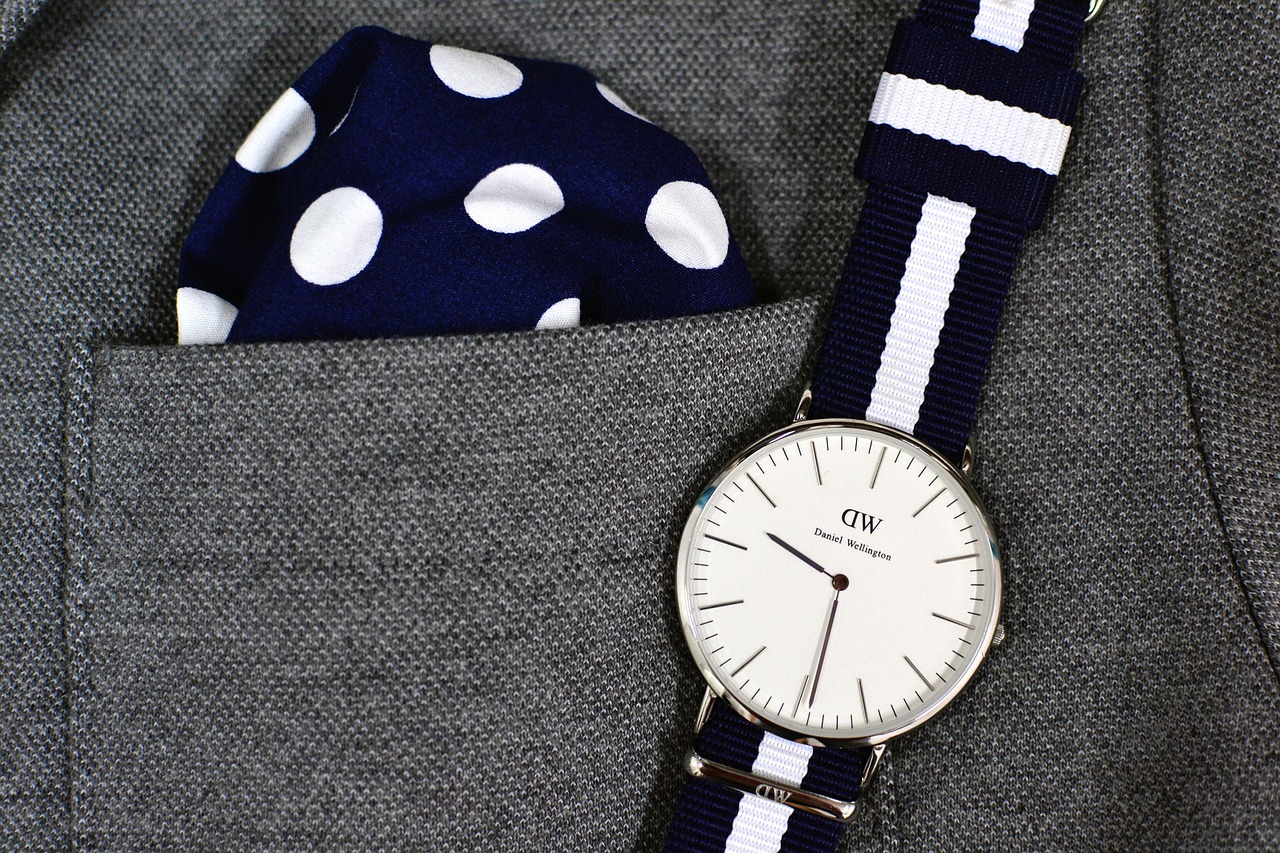 Wearing the wrong brand on a watch will not only be unpleasant will is also a classic new watch owner's mistake. During the summer, opt for a rubber or nylon strap. Many watches have interchangeable brand options so you don't need to blow more cash on a new watch.
Wear the appropriate watch when going to the beach or around water. This means that you should leave that fancy dress watch at home and go for something that has good water resistance. Not only will it fit in much better, you won't wreck your nice dress watch.
3: Spending too much on a watch
Sure, there is big hype around wearing a Patek Phillipe or Richard Mille but let's be realistic on what you can afford and how practical a watch like that would be for you. As we mentioned above, having the right watch for each occasion is key. This means you will likely need two to three watches to round out your wardrobe. Starting with a watch like Timex is a great way to build your collection and not blow your budget.
4: Buying a watch just because it is trendy
This one is pretty simple. Jumping on the watch bandwagon can leave you very un-impressed in the years to come. Buy a watch that you really love and get it in the style that you will enjoy for years to come. Don't buy it because everyone else has it – buy it only if it's something you really want.
5: Thinking more spent equals higher quality
The price of a watch is based on a variety of factors. For example, there are perpetual calendar tourbillon watches that originally retailed for over $100,000 that are being sold on the second hand market in the mid $30,000 range. On the other hand, there are simple GMT watches that are going for tens of thousands above their original retail price. The simple explanation… supply and demand. Not everyone appreciates horology and the technical aspects of a watch and would rather have the watch brand that is hot right now.
6: Impulse buying
Because there are so many varieties of watches that are specific to different occasions it is important to take the time to research a watch before buying it. Different skin tones can make a watch really pop in both a good and bad way. Try on a few and figure out what you like the best.
7: Judging another's watch
Okay, just because someone does not have an expensive tourbillion in their collection doesn't mean that they do not know or appreciate the history behind the movement any less. Watch enthusiasts come in all shapes, sizes, and tax brackets. Be humble about your watch collection and do not judge others on what they do or do not have.
8: Believing that size doesn't matter

Wear a 50mm dinner plate sized dial watch is ridiculous for the majority of the population. Sure, if you have a giant wrist then a big watch is going to be the way to go. For the average guy, getting a watch in which the lugs are hanging over your wrist is unpractical and will be a nuisance to wear.
The bigger you go the more weight you will likely be adding to the watch. Trying to be productive at work while wearing a wrist weight is not practical and will lessen your enjoyment of your new watch. Find a watch that fits your wrist well and you will be forever great full.
9: Following advice blindly
At any price point a watch is an investment in your style. For many men, a watch is the only jewellery that they will ever wear (aside from a wedding band). This being said, it is important that you do your research and choose out the watch that you like.
Taking the advice from a blogger or Instagram influencer will leave you a few hundred (or few thousand) dollars poorer and with a watch that you won't want to wear.
10: Spending beyond your means
If you are new to watches and watch collecting, try out a few brands first before dropping a few months' salary on an expensive watch.
There are plenty of options with watch websites and retailers that you can purchase top name brands at a fraction of the price. This is a great place to start when figuring out what styles and brand watch is the best for you.