One usually carries a watch or wears it on one's wrist. It should work despite the motions caused by one's activities. In addition, a wristwatch usually has a strap or bracelet attached to it. Meanwhile, a pocket watch is designed for a person to carry in their pocket.
History
Watches evolved in the 17th century from spring-powered clocks, which appeared as early as the 14th century. During most of its history, the watch was a mechanical device, driven by clockwork, powered by winding a mainspring, and keeping time with an oscillating balance wheel.
In the 1960s, the electronic quartz watch first saw release. It was powered by a battery and kept time with a vibrating quartz crystal. By the 1980s, the quartz watch had taken over most of the market from the mechanical watch.
Modern Watches
Watches today come in different forms, materials and prices ranging from inexpensive and medium-priced. They mainly serve timekeeping purposes and often consist of quartz movements. Many value expensive collectable watches for their elaborate craftsmanship, aesthetic appeal, and glamorous design than for simple timekeeping.
Luxurious watches and accessories often have traditional mechanical movements and are more expensive than electronic ones. Various extra features, called "complications," such as moon-phase displays and the different types of tourbillon, are sometimes included.
With that said, people have different opinions about watches. Some don't really fancy it, some are indifferent, and some feel that their dress sense isn't complete without a watch. Some people will not wear watches that are inexpensive or not luxurious. Also, some in their personal opinion wonder why one could buy watches that cost several thousands of dollars.
But whichever class you belong to, there is always a watch that suits your need.
Different Reasons Why Some People Buy Watches
Polls have it that the number of people who wear watches outnumbers those who don't. Moreover, people's choice of watches is dependent on the following:
1. To Know The Time On A Frequent Basis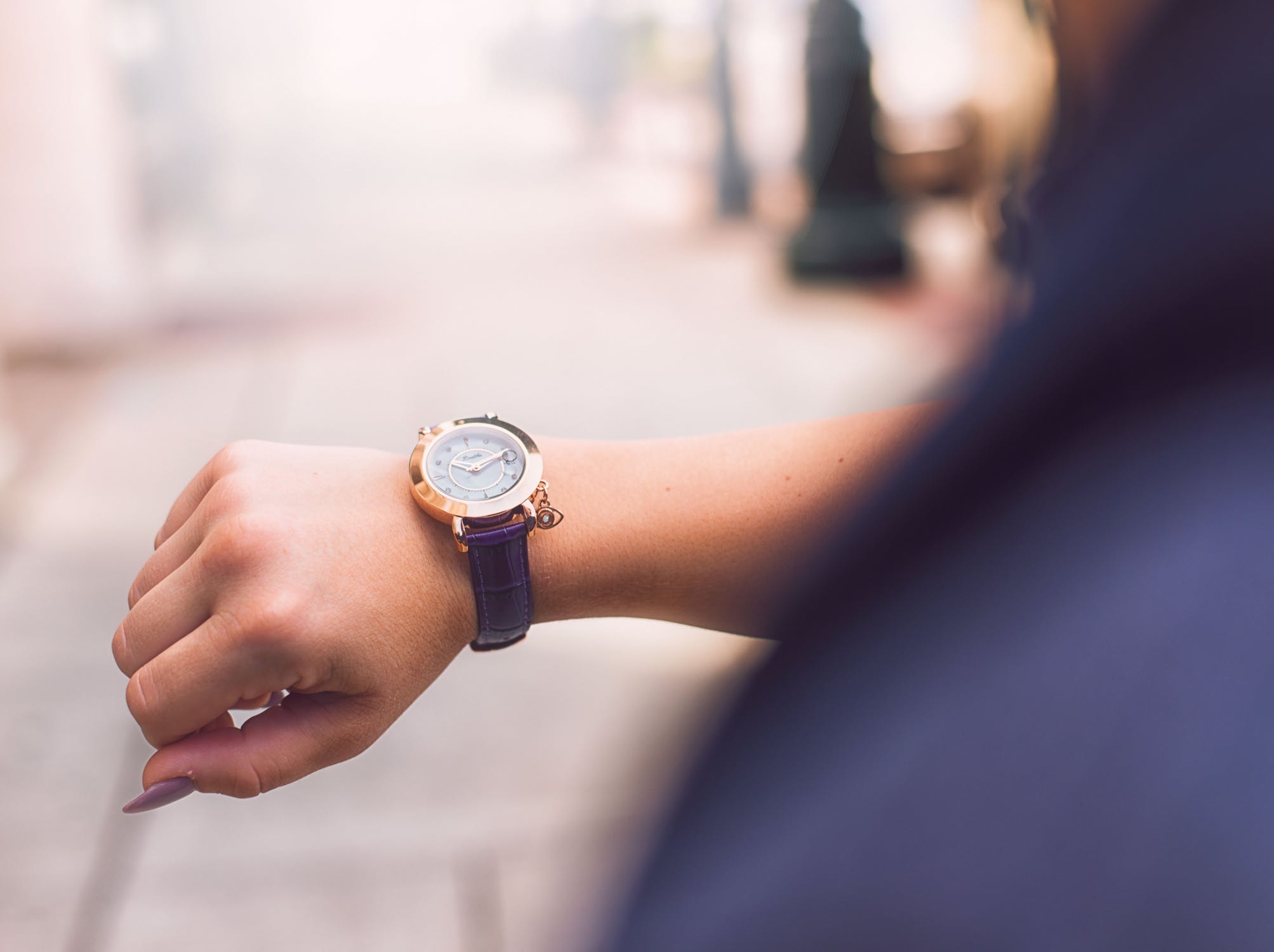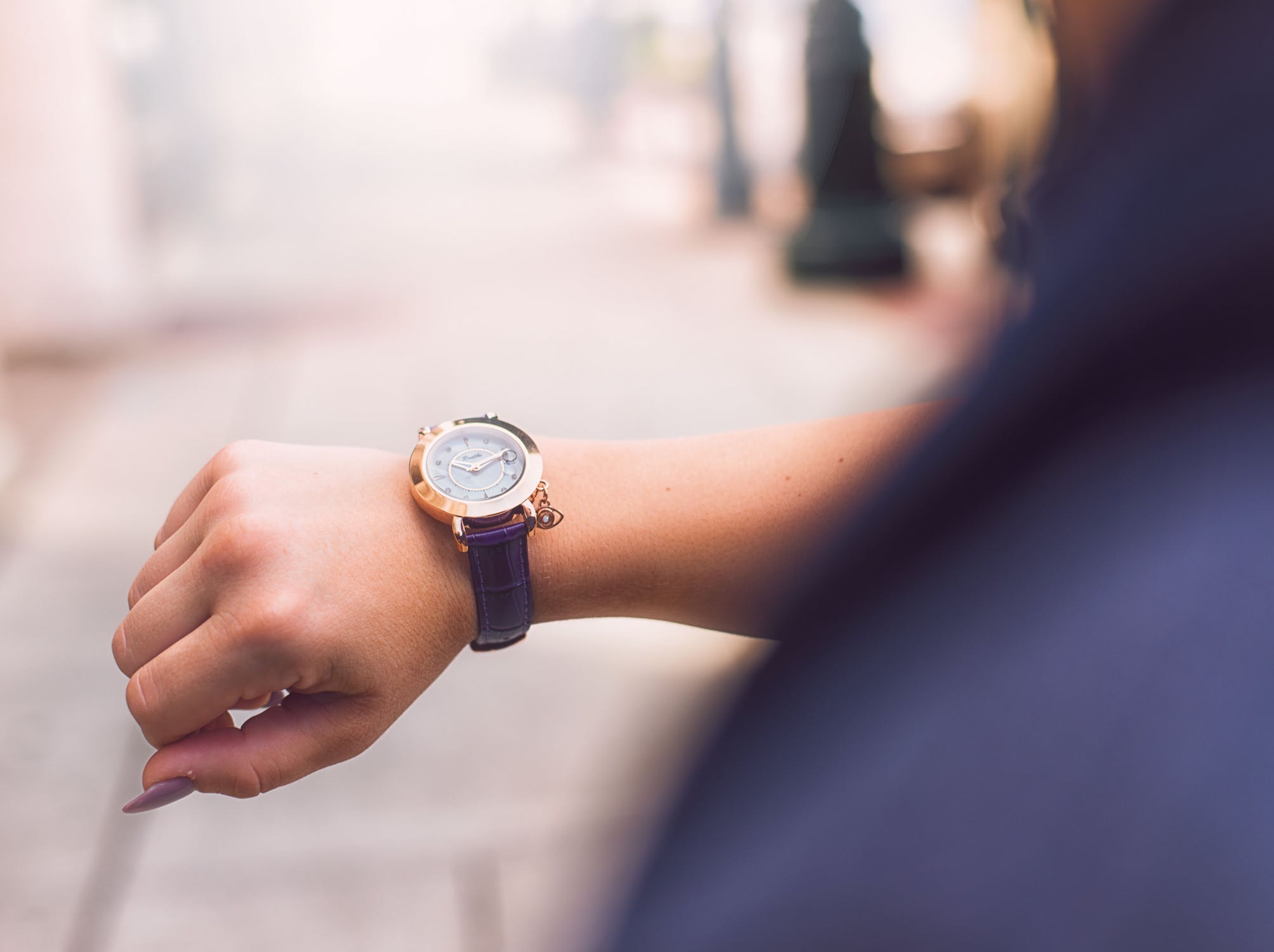 Some people want watches just in order to keep a tab on time. They want to be punctual, on time, disciplined. In addition, many don't place importance on the luxury of the watch. Their jewellery selection is otherwise limited, and in fact, they settle for simple watches. These people settle for less expensive watches because they don't pay much value to aesthetics and luxury.
There are watches that start at $30 such as a Vostok watch. And there are plenty of good options in the $100-$200 range, with Japanese mid-range and Swiss brands priced below $500. When going for less expensive watches, it is best to find brands that produce well-made watches
2. Love For Technology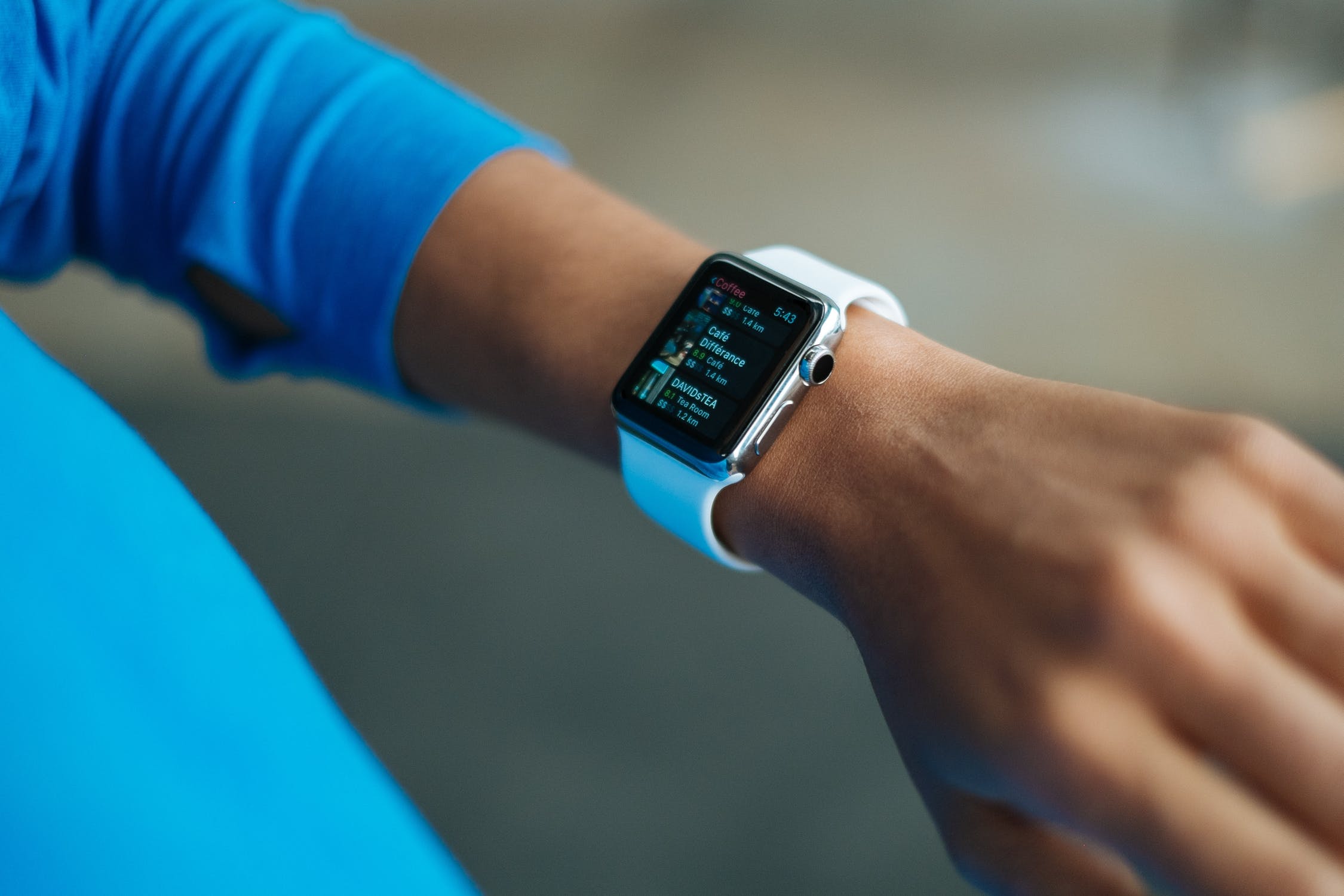 Some people place priority on time-related features such as timers, chronographs, calculators, GPS and Bluetooth technology. A number even have watches with heart-rate monitoring capabilities, calories burnt, and cell phone functions.
Some watches use radio clock technology to regularly adjust time. Examples of these are Fitbit, Garmin or Apple Watch. In fact, an Apple Watch has a "breathing" app that simulates deep breathing for meditation. It is also noteworthy that, for some, wearing an activity-tracking device that also tells the time has made life easier.
Before the advent of smartwatches, smartphones served fulfilled time-related purposes. But with the smartwatch, there is greater versatility for both men and women, young and old.
3. Watches Are A Viable Accessory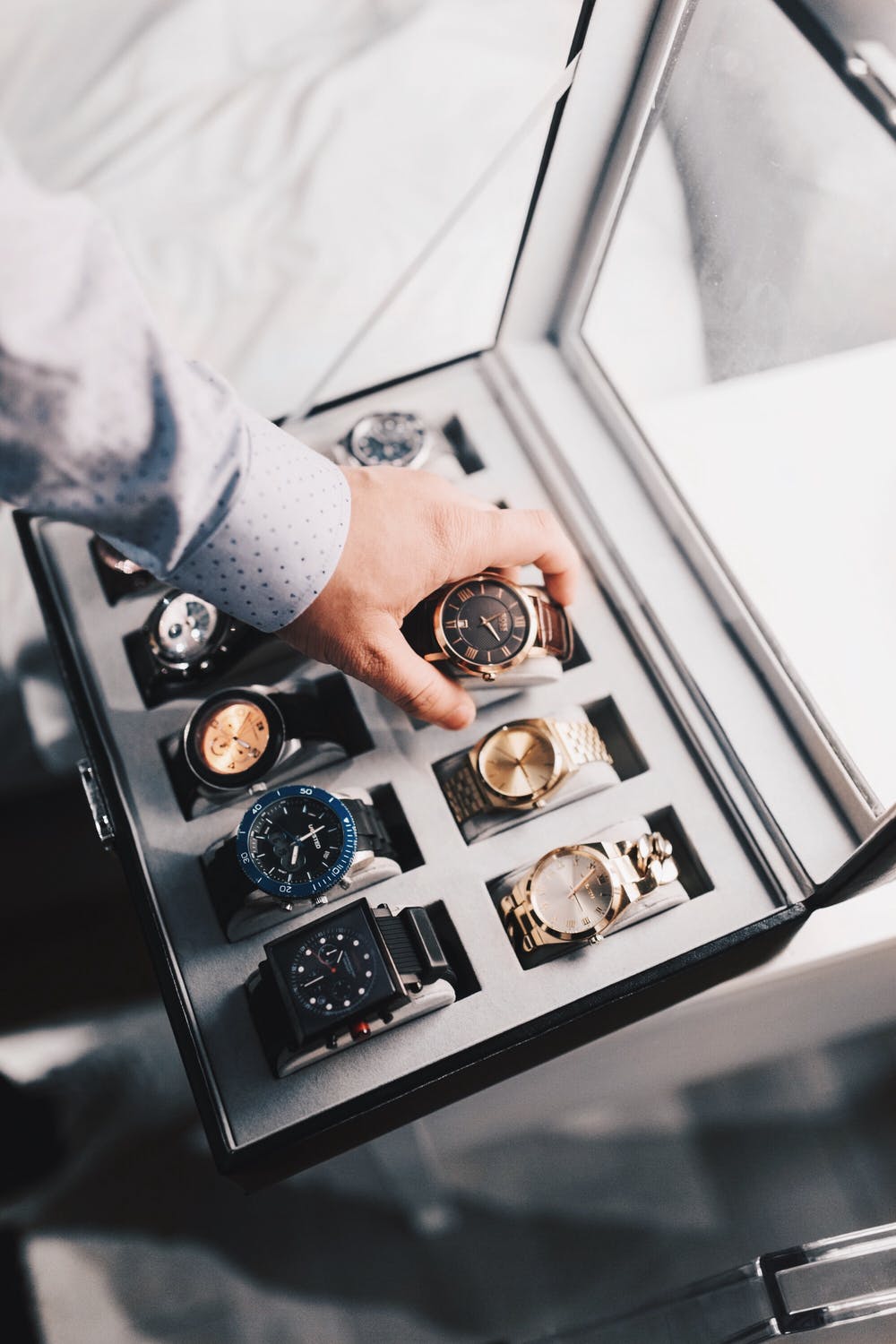 People in this category are into ultra-modern watches or crazy 'out-of-the-box' designs. They wear watches along with other luxurious fashion accessories. In fact, a fan of luxury goods once said "I drool over high-end Swiss watches, but find the mediocrity of mid-range and lower-end watches to be beyond the pale."
A review post from another customer also expressed a desire for luxury in watches especially with regards to look, quality, brand name, and potential as a status symbol.
Watches are highly-revered accessories and are known for their quality, beauty, and comfort. Each model's weight varies and can be classified as being lightweight, moderate weight, or heavyweight.
Watches are also known for mesmerizing thousands of customers. They are great for watch collectors or watch connoisseurs and those who appreciate great precision and handcrafted complications. Such watches are often encased in precious gemstones and other expensive materials. Examples of these are the Rolex Daytona, Omega Speedmaster, and TAG Heuer Carrera.
4. Watches Are A Worthy Investment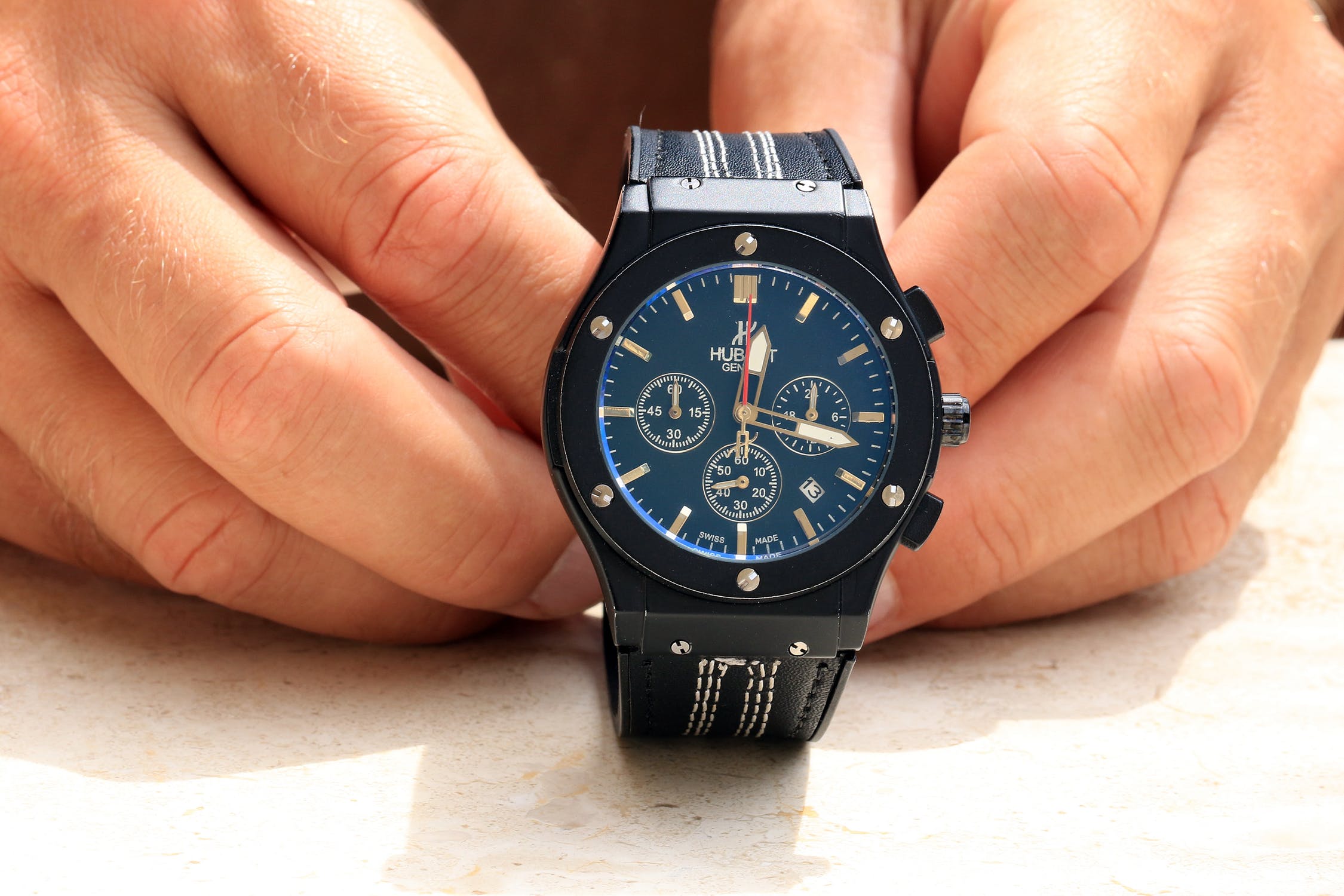 Some people buy watches which will most likely increase in value over time or at least keep its value after being purchased. This applies provided that such models are authentic and are not counterfeit copies.
The original Rolex Explorer II and the four-digit reference numbered Rolex Cosmograph Daytona were hard to sell upon their launch. Even the original Milgauss wasn't a strong seller. But now, anyone who wants to buy them now can now get it at a huge sum.
A stainless steel sport Rolex like a Submariner or Daytona are likely to gain in value as the annual increases are quite steep on the catalogue prices (and the value on pre-owned watches increases just as much). Nonetheless, after a couple of years, rest assured that you will at least be able to get your initial investment back.
Conclusion
Wristwatches are not a thing of the past. As such, Apple, Samsung, and countless other manufacturers continue to pour resources in their latest smartwatches. As a result, the whole watch industry with its classic, luxurious, or electronic accessories, has never been as important as it is now.
We hope you enjoyed reading this article. For another insightful read, check out 7 Reasons Why You Should Get A Vacheron Constantin.