.Formula One Grand Prix tears through Europe in June and July ahead of the August break. Meanwhile, NASCAR shall host major races across the USA. In line with that, let's look at some of the luxury watches sported by elite race-car drivers.
1. Lewis Hamilton Loves IWC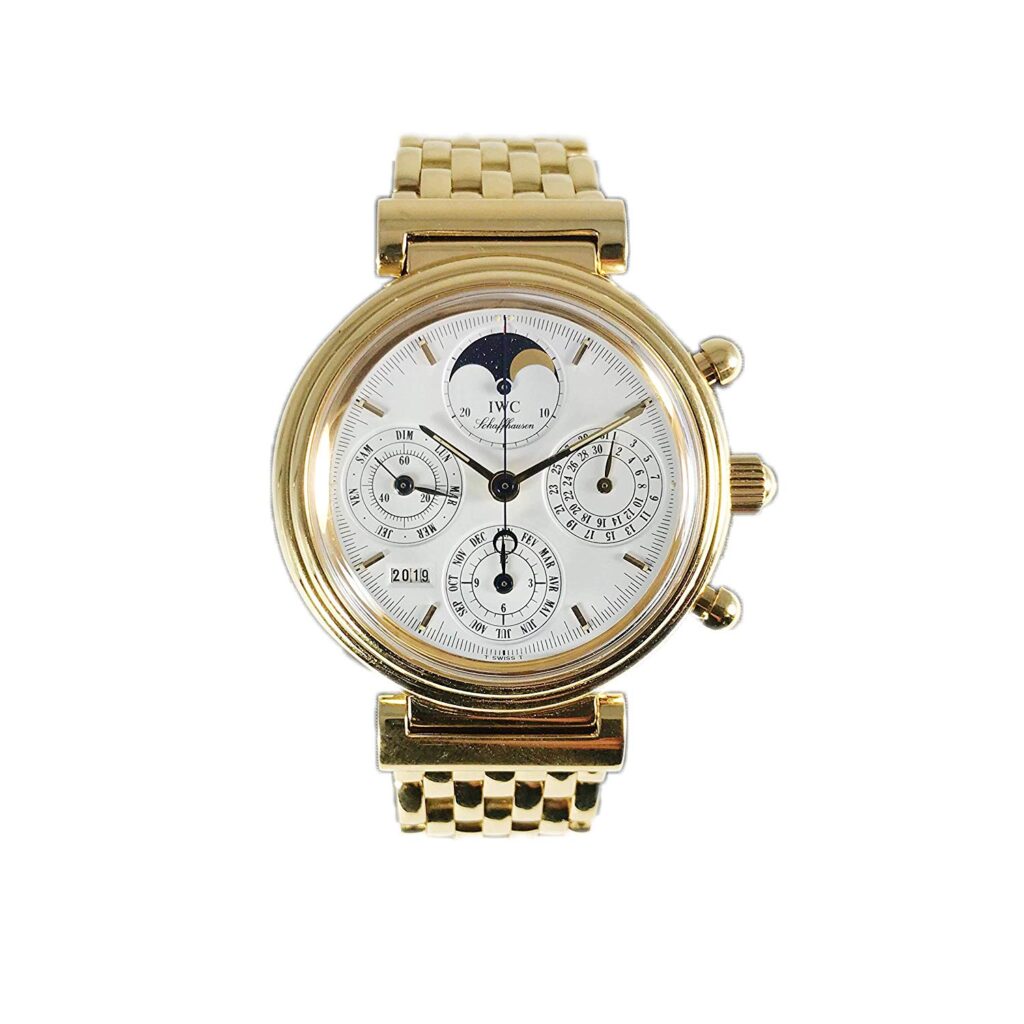 We bet paparazzi fave and three-time world champion Lewis Hamilton would wear IWC even if they weren't his sponsor. You can almost always catch the Formula One star with one of the luxury timepieces on his wrist. Of course, he's been seen displaying his namesake IWC Ingenieur Chronograph Edition Lewis Hamilton. This watch features a hefty 45mm titanium case and matching titanium bracelet.
The 33-year old Brit, who is almost as famous for his impeccable haute couture, has also been spotted wearing a limited edition Big Pilot and IWC Pilot World Timer. Perhaps most notably, Hamilton wears an IWC Da Vinci Perpetual Calendar Chronograph with an 18-carat red-gold case and moon-phase indicator disc.
2. Sebastian Vettel Turns to Hublot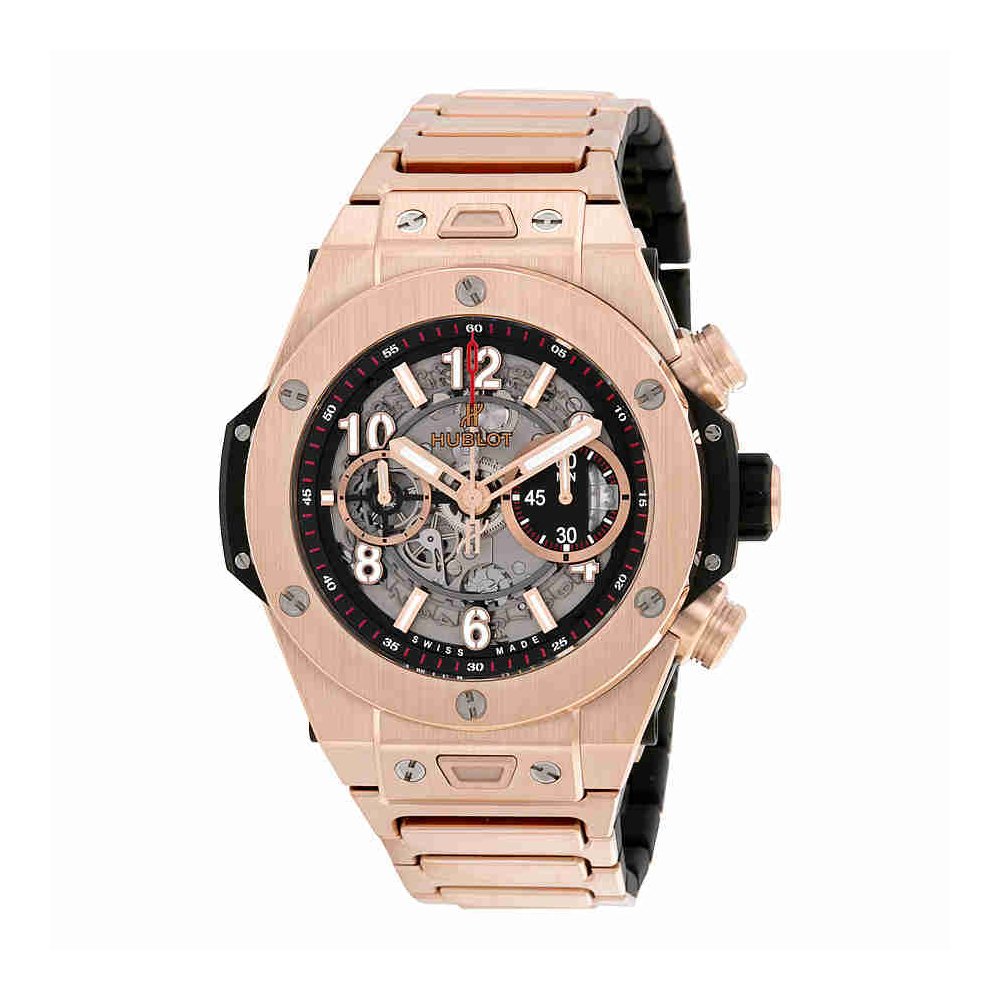 He may be the opposite of Hamilton in terms of flash and fashion. Nonetheless, German racer Sebastian Vettel seems to have an equal weakness for fine Swiss timepieces. The F1 racer for Scuderia Ferrari has a particular affinity for the Big Bang Unico collection, sporting a White Ceramic and a King Gold from the same line.
Assembled by hand, the King Gold has an 18-carat gold 45mm case and satin-finished gold bezel. This elegant timepiece allows you to switch straps and swap with modules from different watches. These include the Bi-Retrograde Chronograph and Flyback Chronograph.
3. Daniel Ricciardo Parties With TAG Heuer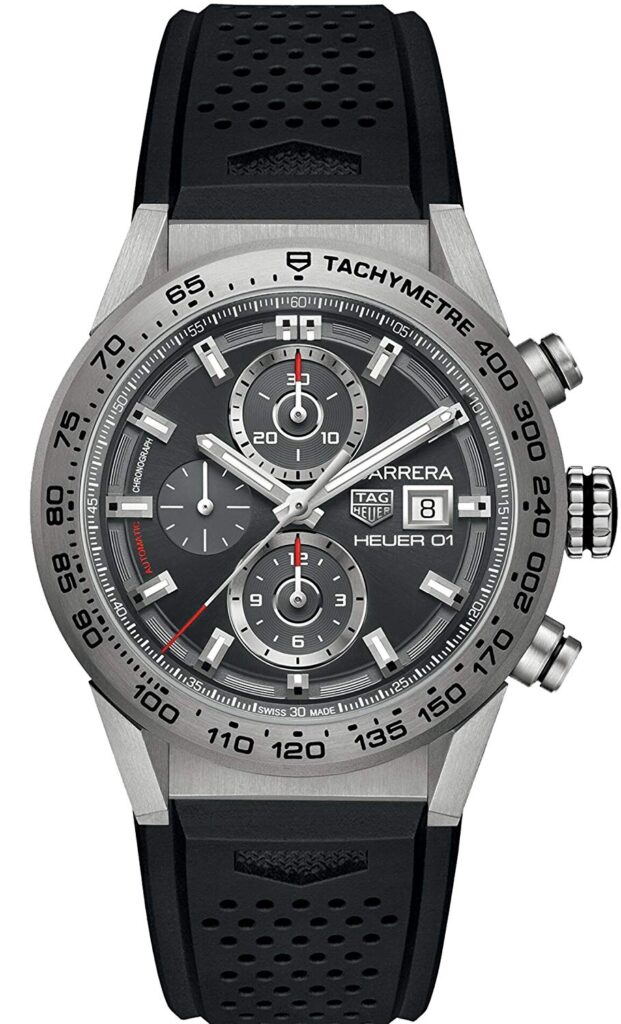 You can call him "Shoey." Spirited Formula One driver Daniel Ricciardo got this nickname from his habit of drinking celebratory champagne out of his shoe. The affable Australian is a brand ambassador for TAG Heuer. Moreover, he has even doubled as the in-house DJ at TAG parties — where he sports some of their finest timepieces.
While he's been seen wearing a TAG Heuer Carrera Calibre 17 Automatic Chronograph, he's more often spotted wearing a Carrera Heuer 01 Automatic Chronograph. With bold red highlights and a striking skeletonized dial, the 01 Chronograph is a robust watch that perfectly matches the personality of the Red Bull Racing driver.
4. Danica Patrick Is Driven By Tissot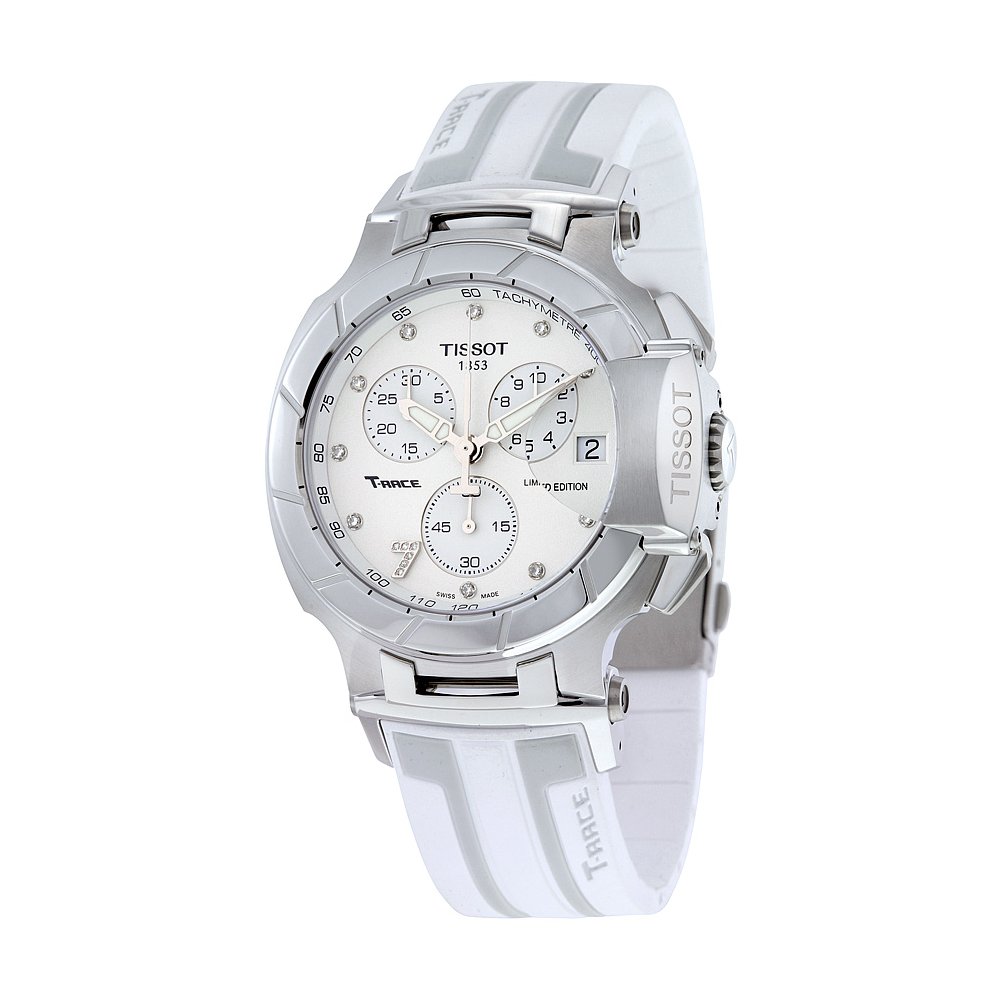 Famed for self-promotion as much as world-class driving, NASCAR's Danica Patrick ended her long career in May with a crash at the Indianapolis 500. Patrick's Tissot watch stands in stark contrast to her outgoing public persona.
Unlike her signature eye-popping neon green car, the T-Race Danica Patrick Chronograph Stainless Steel Watch is an understated timepiece with a silver-hued dial, diamond markers and a white silicone strap with subtle grey racing stripes.
Modelled in the esteemed tradition of Swiss racing watches, the timepiece has three chronograph sub-dials and a tachometer.
5. Can't Separate Lance Stroll from His Oris
Lance Stroll recently suffered a crash at the start of his career. The 19-year-old F1 driver collided with a Toro Rosso car just 30 seconds into the Canadian Grand Prix on June 10. But that's not likely to change the young Canadian's standing as a brand ambassador for Oris.
In 2017, Stroll visited to the Oris factory in the Swiss village of Hölstein. Since then, he has been inseparable from his Oris Williams Chronograph Carbon Fibre Extreme.
A collaboration between the Williams' Formula One team and Oris watchmakers, the timepiece is at once lightweight and durable. A 44mm carbon-fibre case houses a black dial with a vibrant blue chronograph hand. Meanwhile, the watch is finished with a strong rubber strap.
6. Kimi Räikkönen Keeps It Cool With Hublot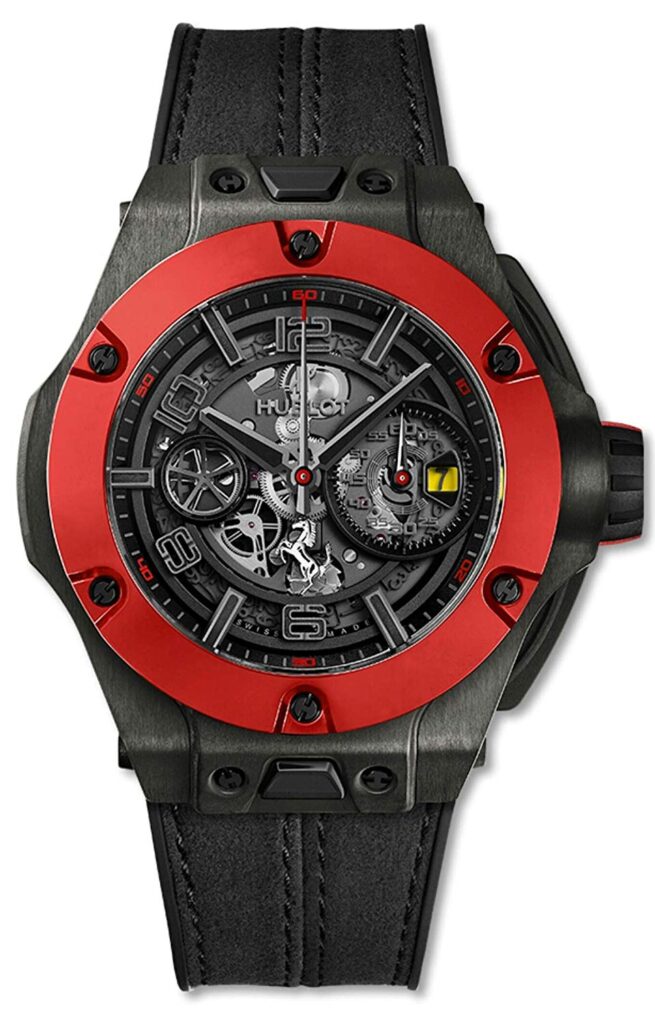 Best known in racing circles as "Iceman," Finnish F1 driver Kimi Räikkönen sports the luxury watches of his Ferrari team's official sponsor Hublot. While he owns quite a few of the Swiss timepieces, the 38-year-old driver has a particular affinity for the Hublot Big Bang Ferrari Ceramic Carbon.
The limited-edition chronograph embodies the spirit of Ferrari F1 racing. It includes a fiery red ceramic bezel that contrasts the sleek black colour scheme of the carbon fibre case and sturdy rubber strap. As high tech as the Ferrari Kimi drives, the watch has fly-back functions and a staggering 72-hour power capacity.
7. Jimmie Johnson Sports A Seiko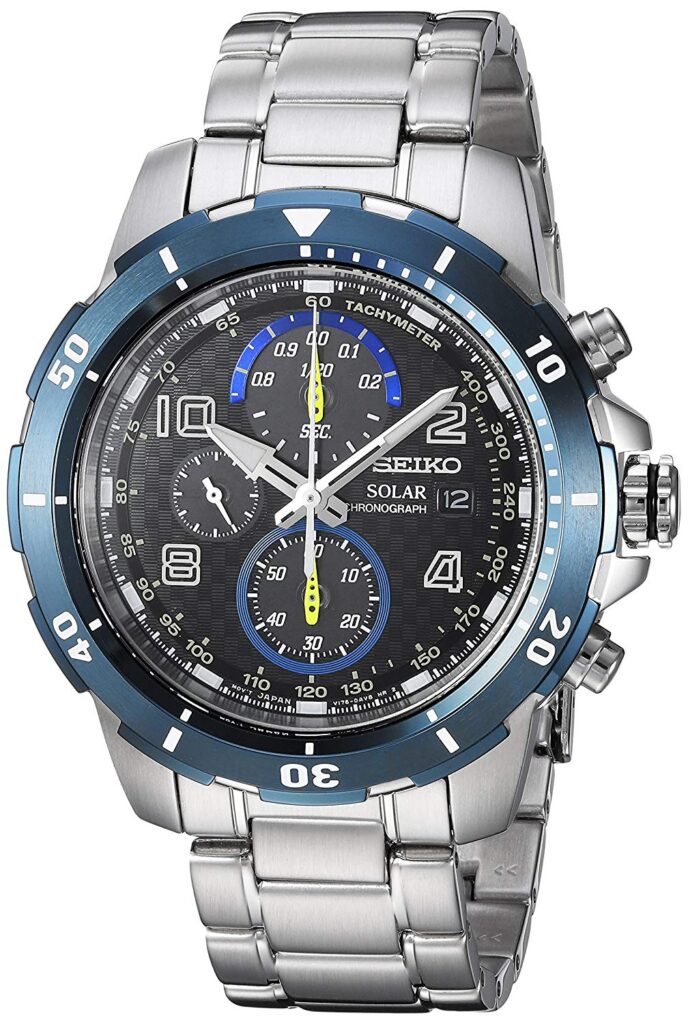 While not as famous for luxury watches as their Swiss or German counterparts, Seiko teamed with NASCAR's Jimmie Johnson for a higher-end timepiece.
The racing-inspired Jimmie Johnson Solar Chronograph Special Edition has a stainless steel case and a striking blue dial with yellow accents. You can swap out the stainless steel bracelet for a blue silicone strap. As its name suggests, the Solar Chronograph is powered by light energy and has an impressive six-month power reserve.
8. Jackie Stewart Still Serves Rolex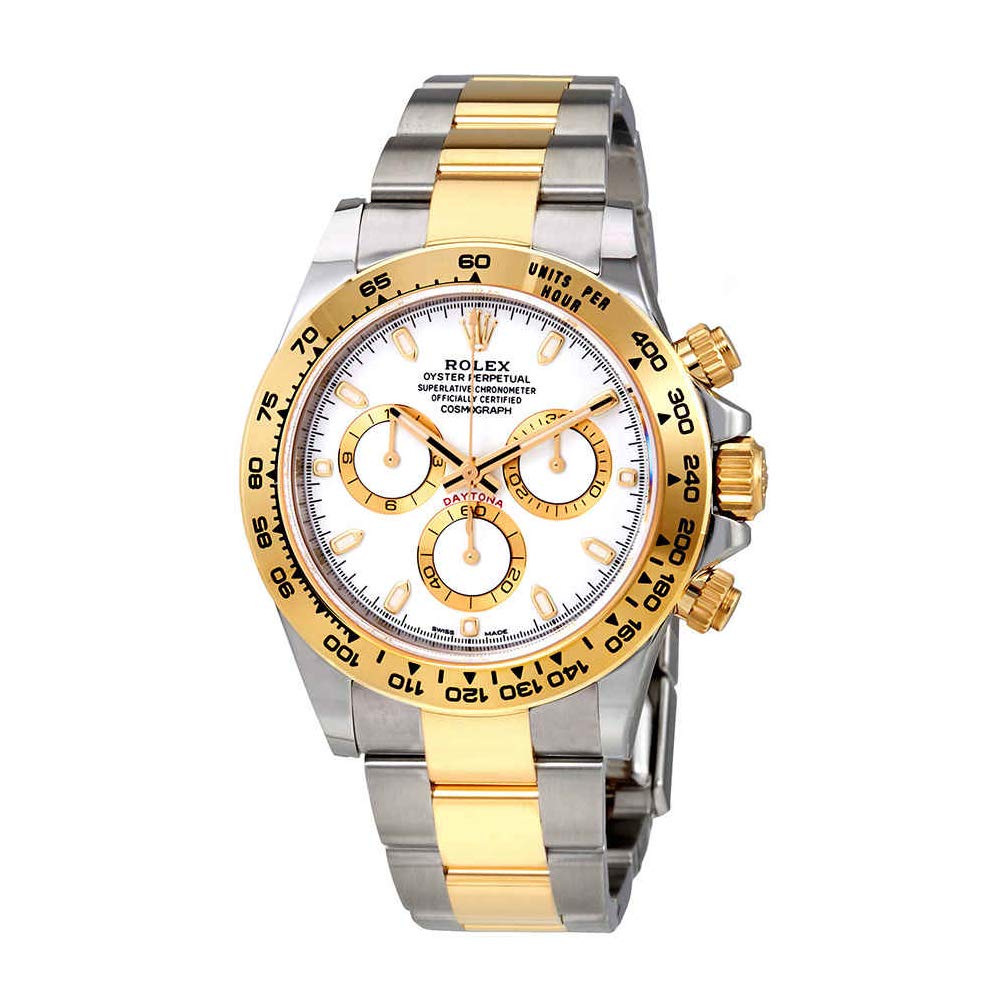 And of course, we should give an honourable mention to the famed "Flying Scot". At age 79, Sir Jackie Stewart is the longest-serving brand ambassador for Rolex. Today, he still sports the Swiss watches that have graced his wrist for decades.
While he's been spotted wearing a steel Rolex GMT Master, the three-time F1 champion is partial to a classic Cosmograph Daytona. Rolex first presented Stewart with a Daytona at his 1971 win in Monaco. In addition, it bestowed on him a 50th-anniversary edition in 2016.
After reading this fantastic piece, why not head over to 7 Things to Consider Before Buying A Luxury Watch.