Didn't know eco-watches were a thing? Have you ever thought of joining the burgeoning wooden-watch trend?
Perhaps you're wondering if pineapple leather is really as soft as you've heard. We look at the stylish watches that lie at the forefront of sustainable timepieces.
Hurtig Lane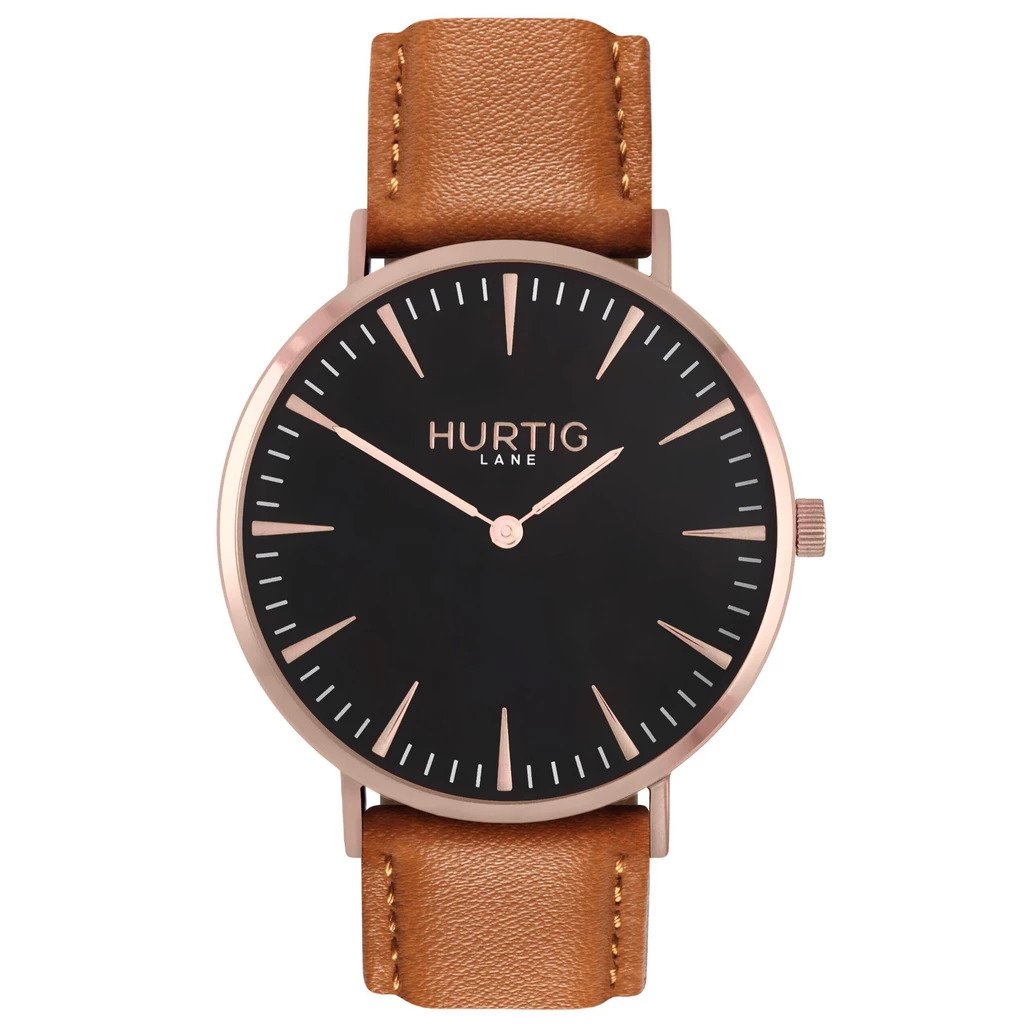 Along with a line of jewellery and accessories, Barcelona-based Hurtig Lane offers elegant timepieces with stainless steel cases and straps made from recycled nylon and synthetic leather. With minimalist designs, these timepieces embody the essence of sustainability with earthy tones of peach and khaki green. Moreover, everything Hurtig Lane sells is 100% vegan-friendly.
Baume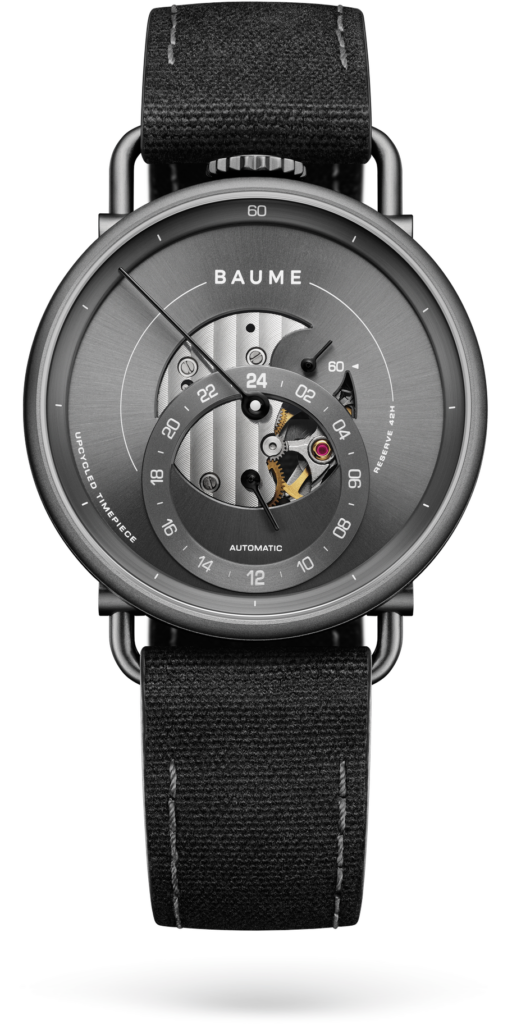 Not to be confused with upscale Swiss watchmakers Baume et Mercier, Baume offers entry-level luxury watches that focus on sustainability. Utilizing repurposed materials with a keen eye on minimalism, their Iconic series uses recycled aluminium over steel. Furthermore, these watches also come with PET bracelets made completely from recycled elements.
The line is customizable to a staggering level, with over 2,000 combinations of colours, materials and designs. Altogether, nearly no precious metals or exotic materials were used in the production of Baume's unique timepieces.
WeWood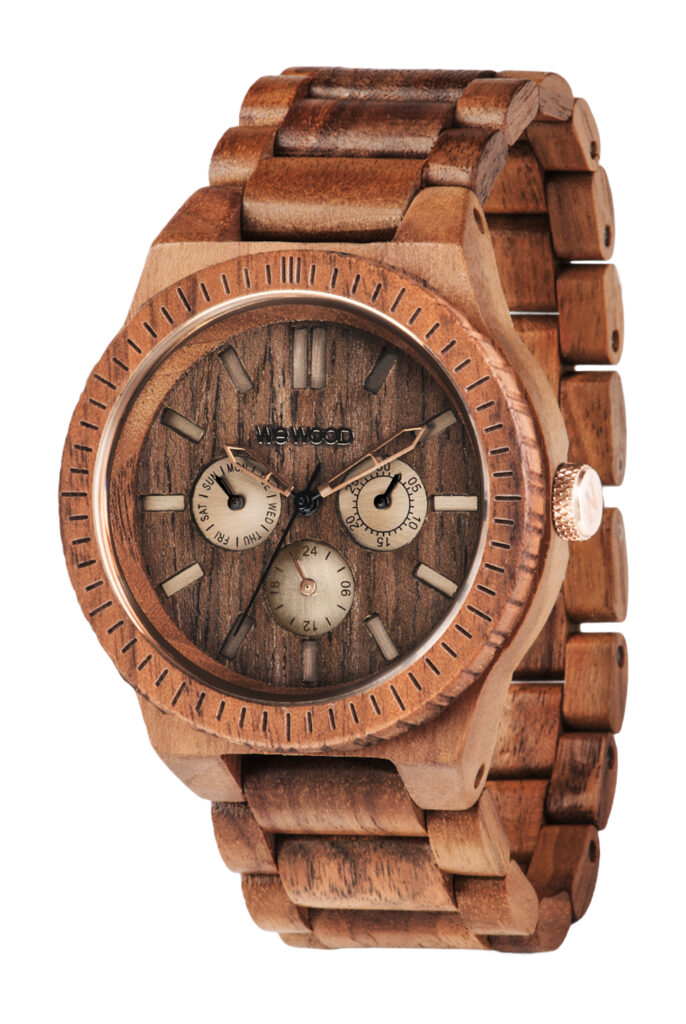 Founded in Italy in 2009, WeWood has been at a leader in the wooden-watch movement for nearly a decade. The eco-friendly company crafts timepieces that use 100% sustainable and natural wood, cork and organic cotton.
Such elegant watches use organic corn resin instead of a traditional chemical sealant. This is to ensure that no toxins touch your wrist. WeWood also gives back with each purchase — a tree is planted for every watch that is sold.
Votch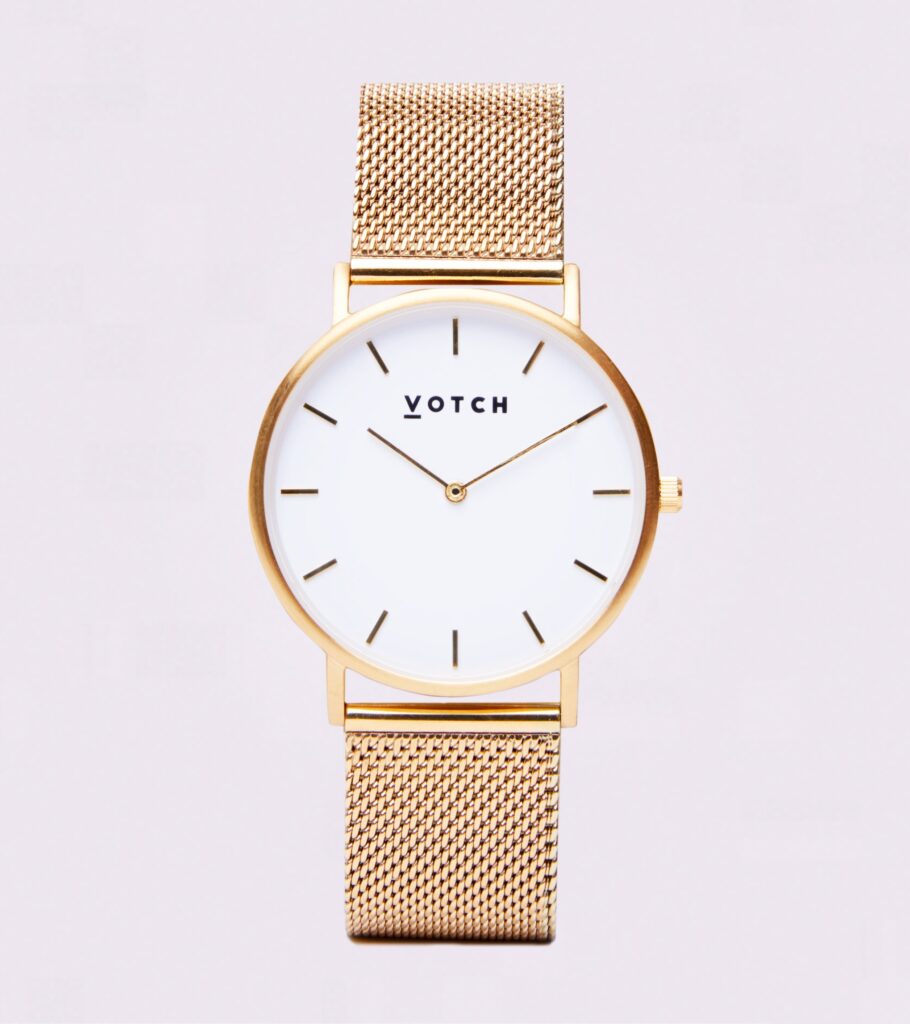 A pioneer in vegan-leather timepieces, Votch offers elegant creations with cruelty-free components. Modern watches with classic style comprise a collection that includes unisex offerings in silver, black and gold, more-feminine watches in soft pink and sky blue hues, and neutral corals that complement nearly every personal style.
In addition, straps come in pineapple leather (known as piñatex) and organic cotton-woven microfibers. The London-based company is also big on giving back to the community. In fact, ten percent of all sales are donated to charity.
Original Grain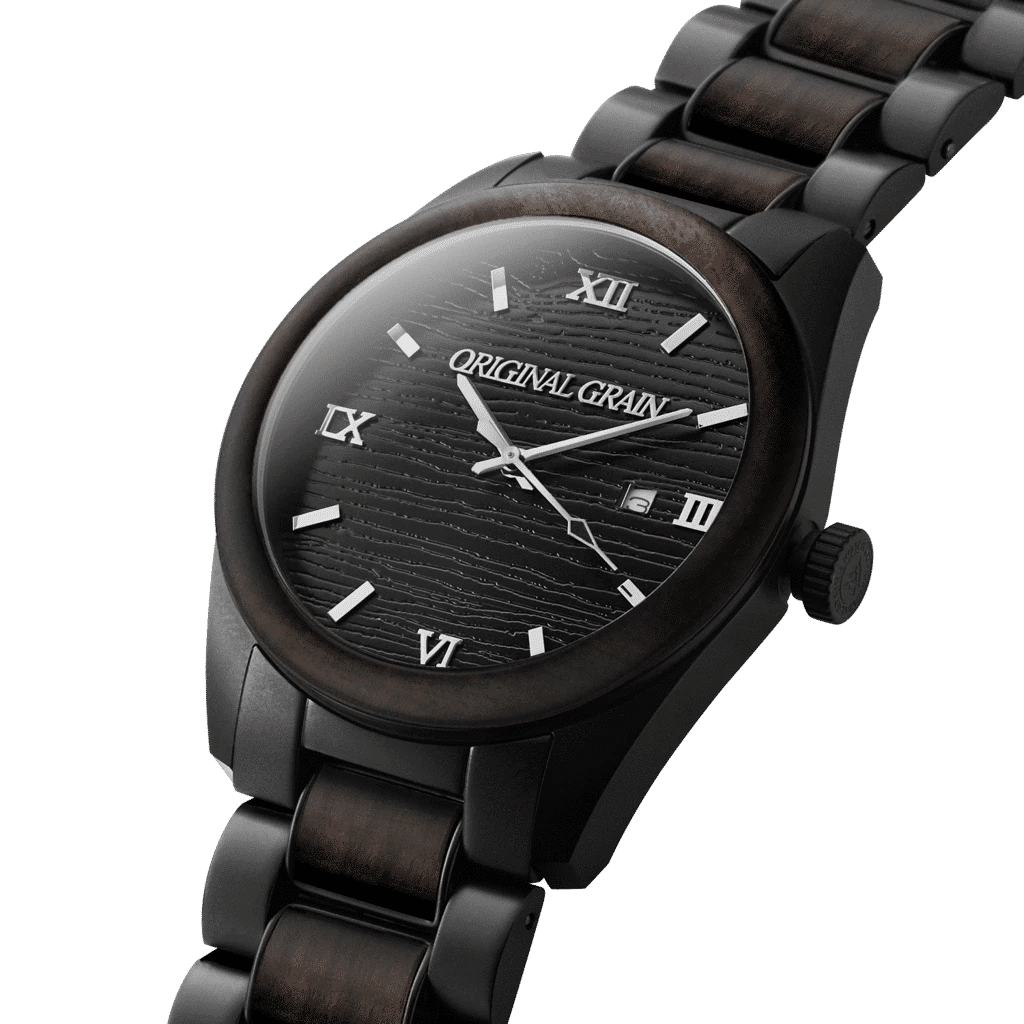 Original Grain adds nostalgic touches and creative flair to their recycling efforts. Are you a big baseball fan? You can strap on a luxury watch made from a reclaimed wooden seat dating to 1923 and salvaged from New York's famed and long-gone Yankee Stadium. Aficionados of fine spirits can sport watches handcrafted from reclaimed whiskey barrels of seasoned Oak, Maplewood and Mahogany.
Cruelty-free watches for both men and women come in a wide range of choices that use no leather or other animal products. Simultaneously, the San Diego-based company donates proceeds from each watch to the Trees for the Future program, which plants trees and improves lives in Senegal, Africa, and the Forest Garden Program, which focuses on eco-friendly food production and sustainable farming practises.
Eone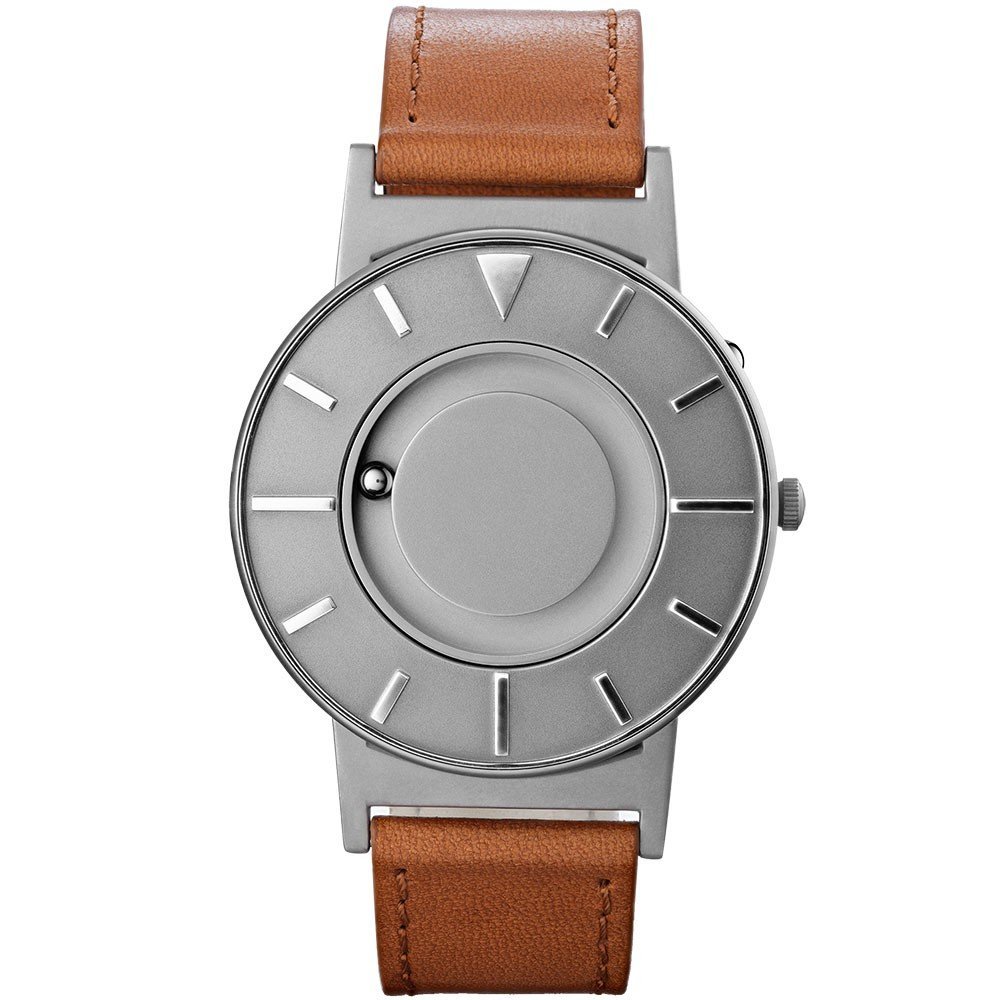 While their only eco-friendly attribute is the use of cruelty-free stainless steel in their mesh straps, Eone still deserves an honourable mention for catering to the needs of the visually impaired. Their line of timepieces was inspired by a former Navy officer who lost his eyesight while serving in Afghanistan.
The unique roller-ball design of Eone timepieces allows the wearer to read the time by simply touching the watch's smooth titanium face. This comprises of equal parts function and stunning minimalist design.
Time IV Change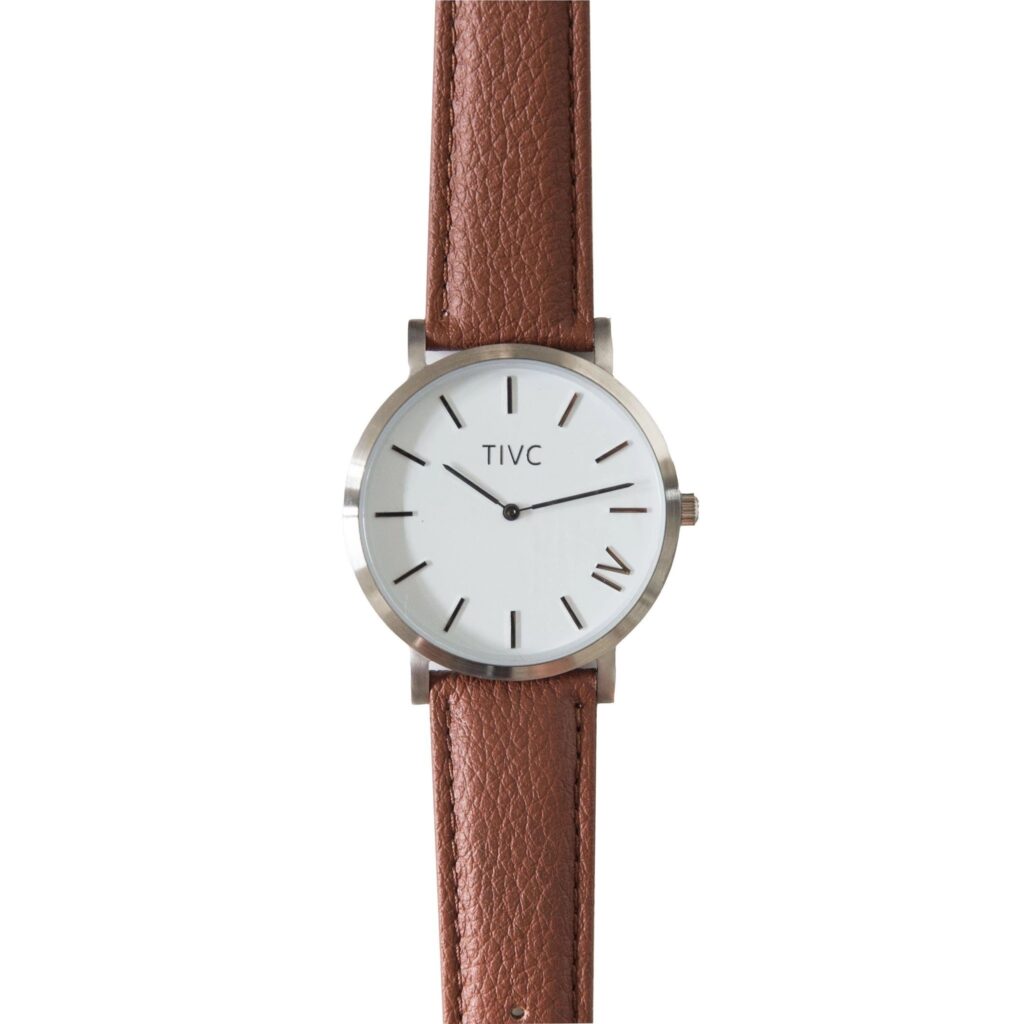 The name says it all. Time IV Change abandons the wasteful practices of the past to offer watches that are about as green as you can get. Basically, the Australian outfit makes cases using 100% recycled aluminium. Its straps comprise of pineapple leather or "eco-suede," woven from the fibres of PET plastic bottles and reclaimed fabrics.
Components are sourced from a factory in Hong Kong that is internationally certified for providing fair pay, treatment and work safety. As a result, PETA has given its stamp of approval to the fully vegan watchmakers who donate a whopping 20% of their profits to the animal charity of the purchaser's choice.
Sprout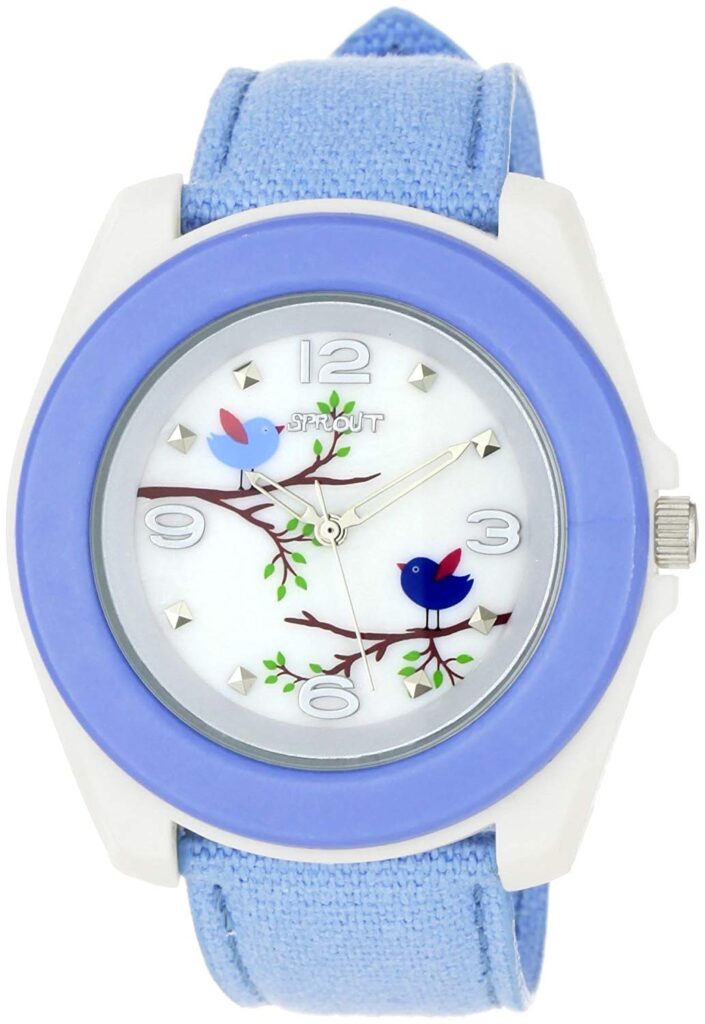 Launched on Earth Day in 2010, Sprout watches may appear similar to well-known luxury timepieces, but their components are decidedly eco-friendly. Instead of diamonds and other gems with heavy carbon footprints, Sprout uses lead-free Swarovski crystals. These come at a fraction of the price.
The company makes sustainable watches using sustainably harvested wood, organic cotton, Tyvek with recycled materials and organic corn resin. Simultaneously, in conjugation with Sprout's lifestyle brand Cuipo, each watch purchased in the Cuipo collection sends a donation to a program that preserves a meter of rainforest in the name of the buyer.
Enjoyed reading this article? If so, be sure to check out 5 Tips to Keep in Mind If You Want to Become A Watch Collector.