It's almost that time of the year again when independence is celebrated across the land! In honour of the Fourth of July, let's take a break from better-known Swiss and German timepieces to showcase top luxury brands that are American-crafted.
Hager Brings CIA Style to the Masses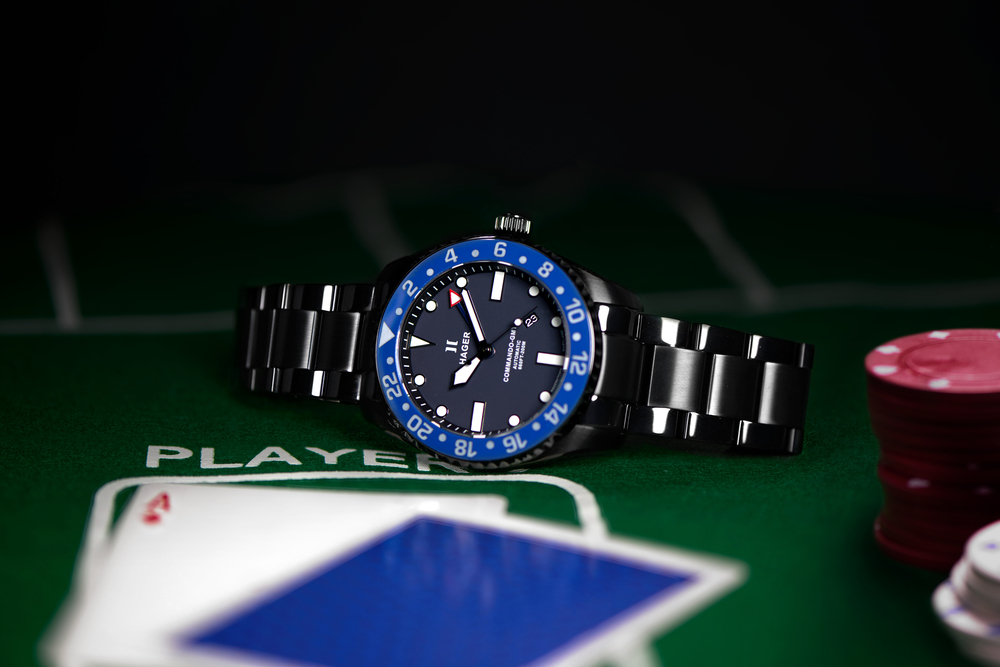 Once only available to CIA employees, Hager now offers high-end timepieces that can make anyone as sharp-looking as can be. The Maryland-based company makes retro Aquamariners that are comparable to the much pricier Omega Seamasters and Rolex Submariners.
Another popular timepiece from Hager is the GMT Traveler. This watch has a 24-hour rotatable bezel that allows the wearer to clock three separate time zones. It is available in a variety of different dials and faces. Black and navy blue both pair well whether you're dressing up or down.
RGM Honors America's Favorite Pastime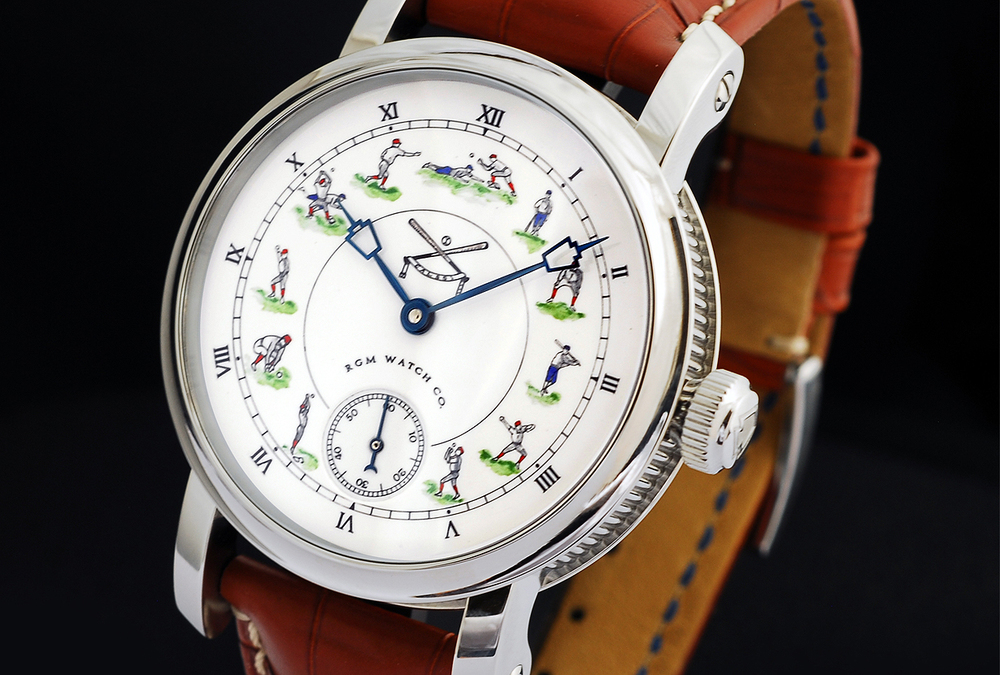 Since its debut in the early 90s, RGM has been crafting high-end watches. It is one of the few U.S. companies that makes its own in-house movements. Though, admittedly, their dials come from Switzerland. Everything else, however, is true-blue USA with lines that exemplify the American spirit and experience.
Perhaps nothing is as American as than the Pennsylvania series with its classic cases, ribbed sides and oversized lugs. The limited-edition PS-801-BB "Baseball in Enamel" watch honours America's favourite pastime with its sapphire crystal fronts, keystone hands and designs that harken back to the U.S. watches of the mid-19th century.
Devon Revolts Against Convention
Based in Pasadena, California, Devon makes timepieces that are so unique they challenge the very convention of watches. In fact, the company prefers to call its wares "time belts". Instead of conventional clockwise dials, Devon watches display time on belts that move both vertically and horizontally across the face.
To go deeper into the sci-fi vibe, pick up a Devon-made Star Wars watch that honours Darth Vader. Not only that, but with an ode to author Stephen King's reverse use of the word "murder" in The Shining, the Tread 2 "Redrum" takes a steam-punk turn with a brazen combination of red, black and silver.
Kobold Spreads The American Spirit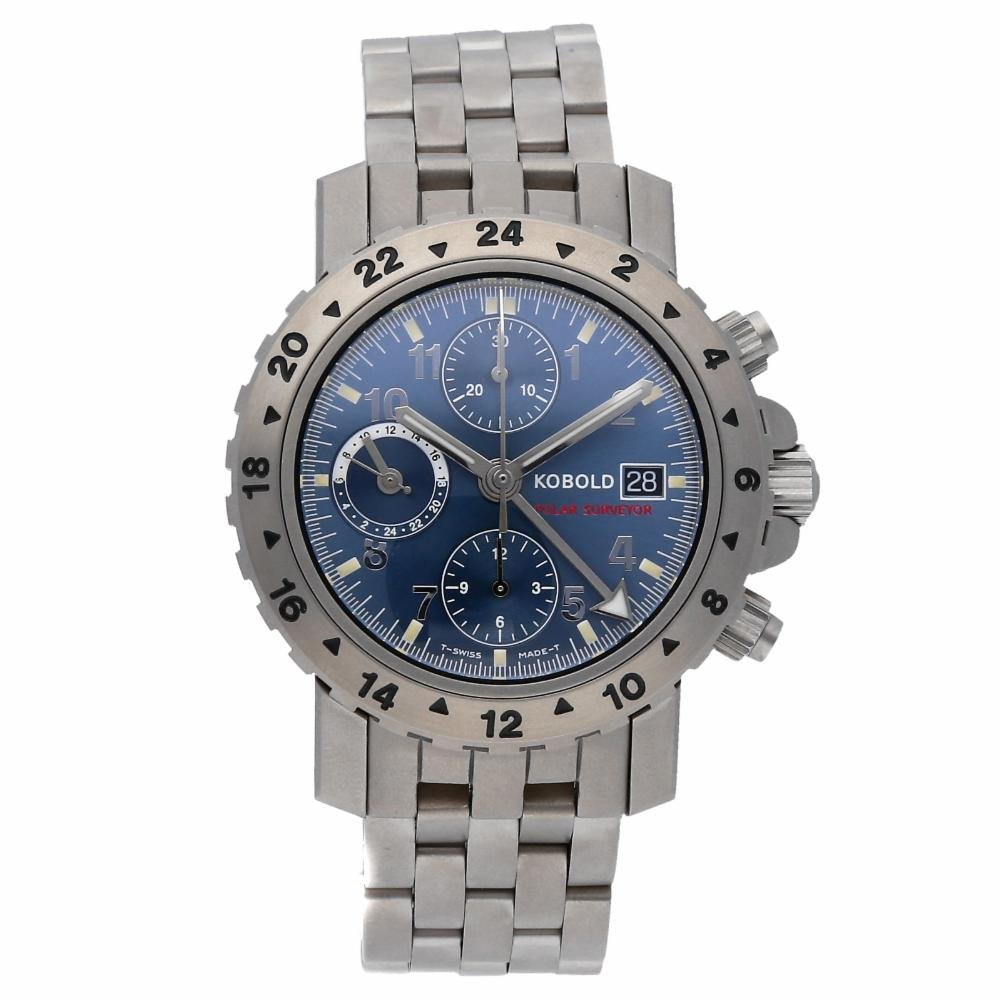 First launched in 1998 in Pittsburgh, Pennsylvania, Kobold watches come under the banner "Embrace Adventure". This spirit makes its way into durable timepieces that have accompanied Navy SEALs on missions across the globe and on the wrists of climbers who have scaled Mount Everest. However, Kobold's signature watch is the brainchild of two Europeans.
The Polar Surveyor Chronograph was born out of a collaboration between famed British explorer Sir Ranulph Fiennes and Swiss watchmaking legend Gerd-R. Lang. The travel-ready timepiece has a 24-hour hand, a day and night indicator, and chronograph functions. Its Soarway case has served as a model for the entire Kobold collection since the Polar Surveyor's debut in 2003.
Oak & Oscar Captures Chicago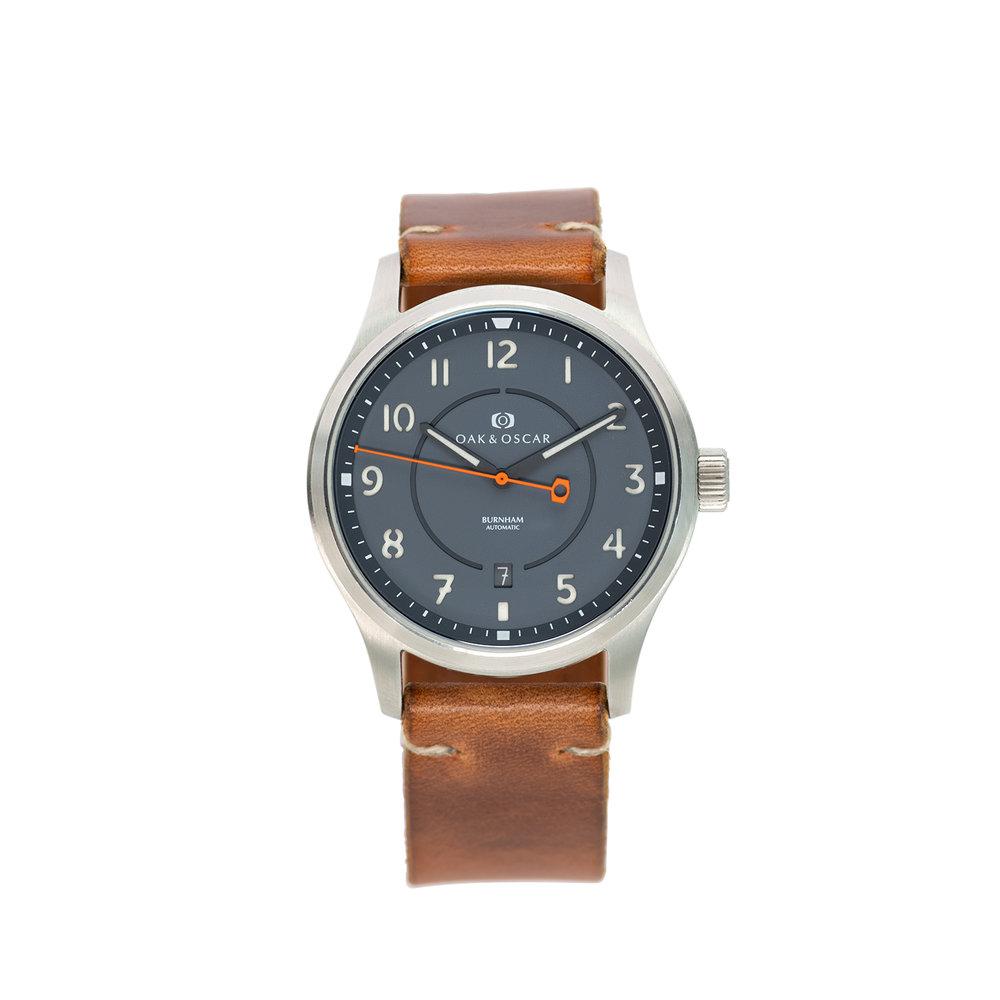 A newcomer on the American watch scene, Chicago-based Oak & Oscar was founded in 2015. The fledgeling company made its mark with a well-regarded Burnham watch. It is named after architect Daniel Burnham, a city planner who helped give Chicago streets their enviable aesthetic style.
Oak & Oscar's Burnham is an understated gem with a dark grey sandwich dial and complementary hands that are offset by a vibrant orange seconds hand. Deep brown with orange tones, the soft Horween leather strap is Indiana-made. Or you can swap in a sturdy nylon strap for a sportier look.
Astor & Banks Honours Aviation History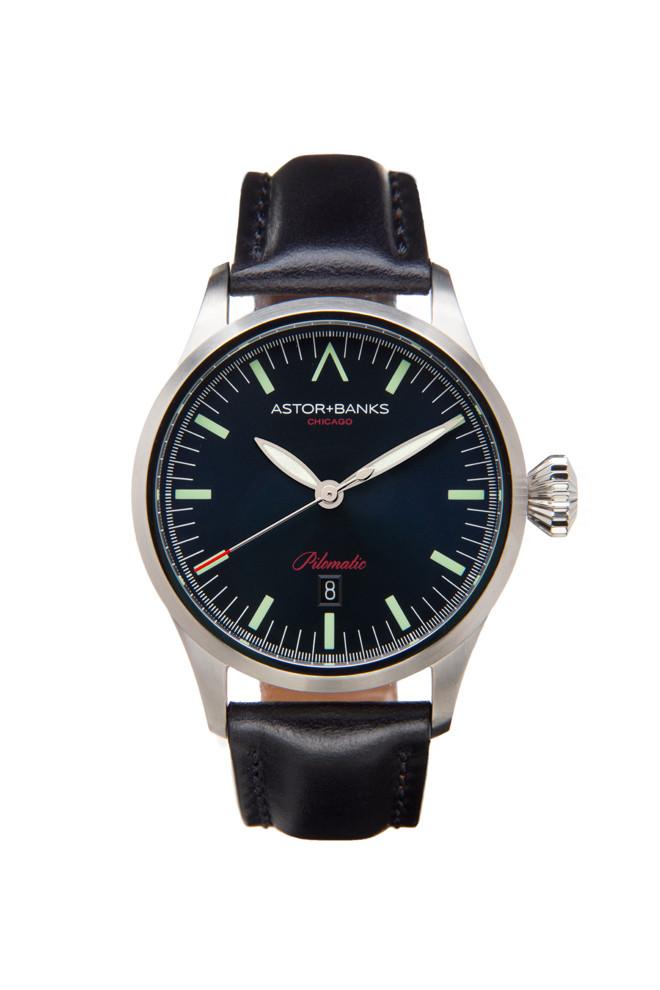 Another entry from the Windy City, Astor & Banks sources German cases and self-winding Swiss movements to hand assemble watches at a workshop in downtown Chicago. Limited runs of only 50 watches include the Pilomatic.
As its name suggests, the Pilomatic offers a Swiss-automatic movement with a vintage style that pays homage to aviator watches of the early 20th century. With a substantial chamfered bezel, this retro-inspired watch comes in black with white accents and in a deep blue version with striking green lume markers.
Shinola Makes Its Mark In The Motor City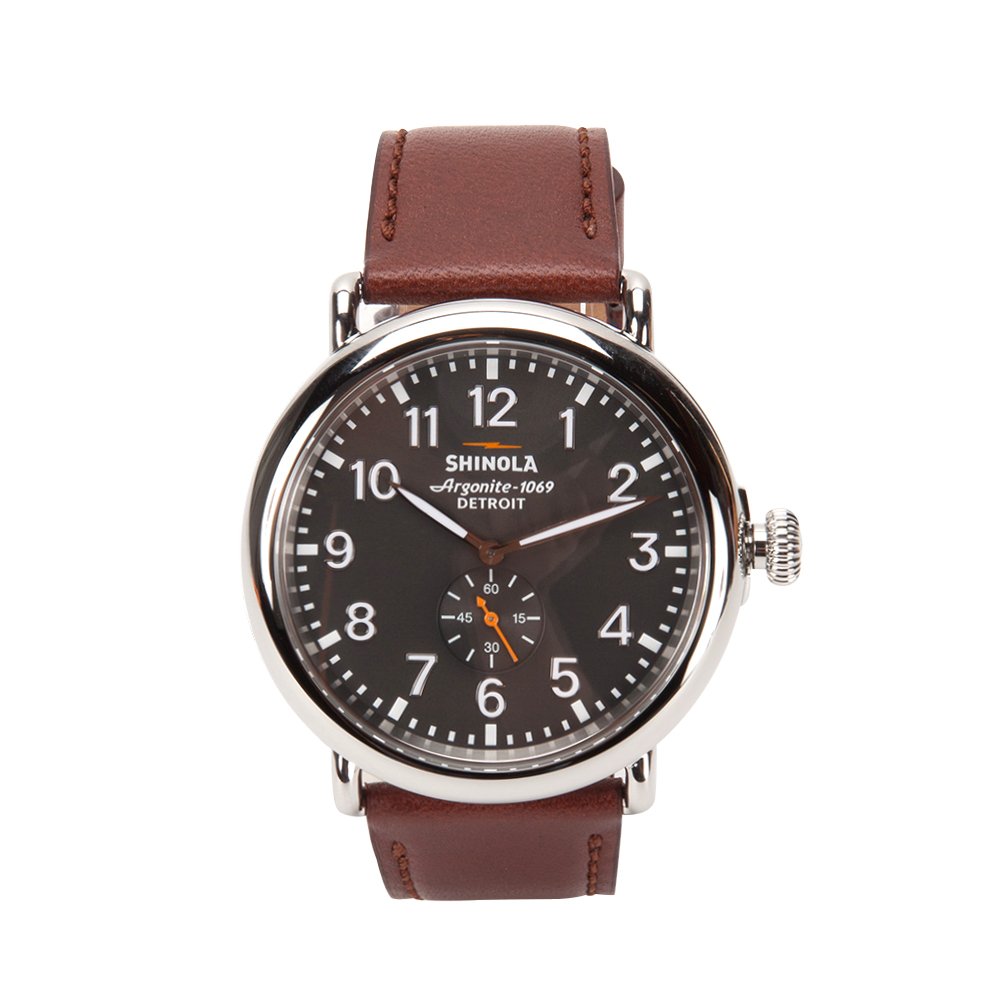 Despite not being as widely known as other watch brands, the Detroit-based brand Shinola still turns out quality high-end timepieces. Since 2011, Shinola has made men's and women's watches that silenced its critics and pleased fans that include President Barack Obama.
One of their well-received lines is the Runwell, an elegant yet simple stainless steel watch that comes in a variety of styles with different colour faces, luminescent markers and hands, soft leather straps or three-link stainless steel bracelets.
Detroit Watch Company Paves The Way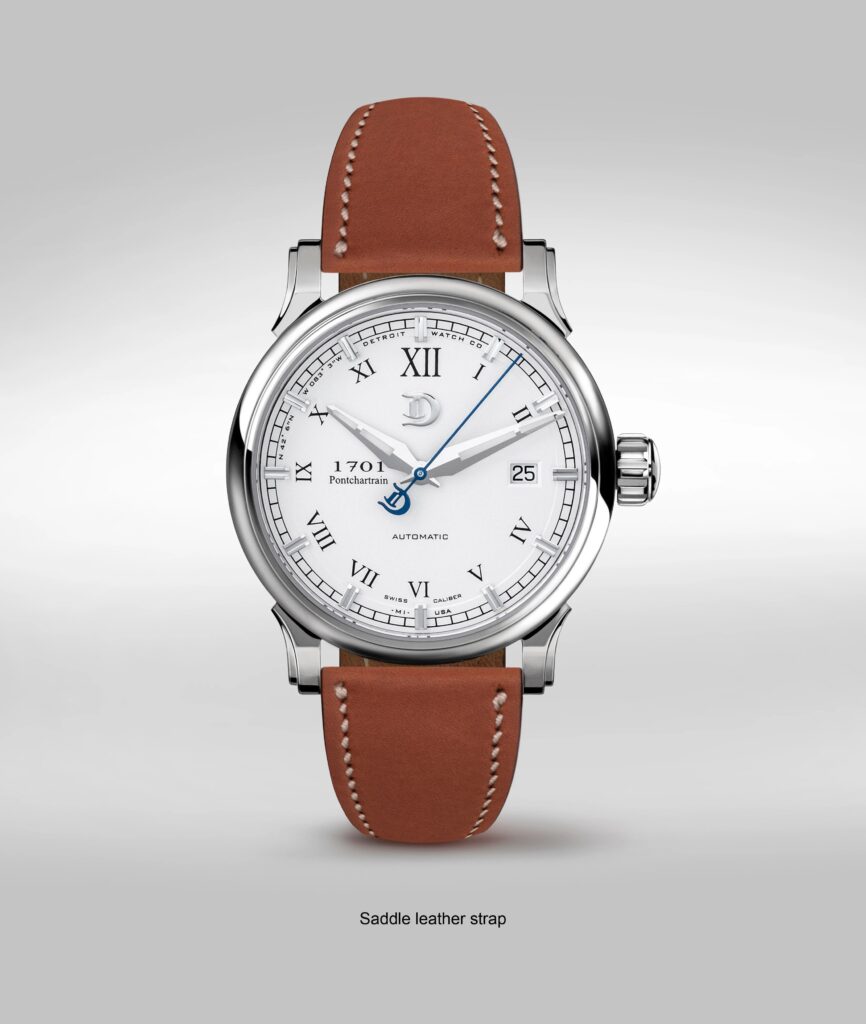 As you can guess by its name, DWC also makes watches in Detroit. The company entered the luxury watch market in 2013 with timepieces inspired by notable Detroiters including the 1701 Pontchartrain series to honour Antoine de la Mothe Cadillac, a French explorer who founded the city in 1701.
Other original Detroit-centric watches include the Pride of Detroit Aviator, L'Horloge, and M1-Woodward — named after Augustus Woodward, a co-founder of the University of Michigan who helped rebuild Detroit after it was ravaged by a fire in 1805.
We hope you enjoyed reading this article. For another meaningful watch experience, check out 6 Things to Know About Montblanc.