One of the great things about the watch industry is that there is always a timepiece for everyone. As a matter of fact, there are thousands of companies out there with the capability of building watches in every niche. Some are more luxurious, some are more decorated, and some are very minimal — they come in all sorts of sizes, shapes and you guessed it – colours.
No matter what price range, style, function, or colour scheme you're after, you can always find a piece that will satisfy you. Most watches come with standard gold and silver designs and the trend for black watches has definitely taken off. But one look that you might not have seen too much of before is probably the all-white watches look.
We've put together a list of our 8 favourite white watches below.
The List
Armani Exchange Active Chronograph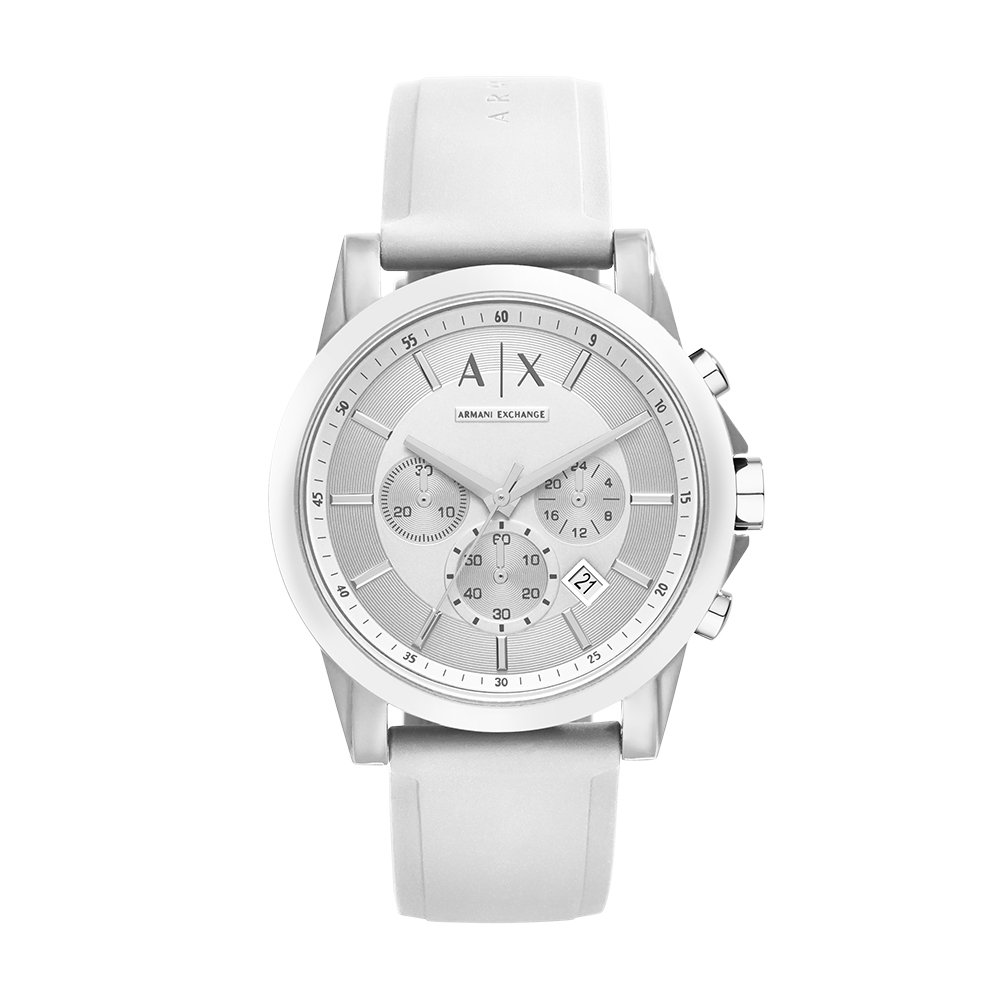 Armani is a massive name in the fashion industry and has a reputation that is unmatched. Though known for its lineup of clothing and footwear, the brand has also quietly been making a name for itself in the watch market too.
This model has a delightful, clean, all-white design that you're sure to love, but it backs this up with functionality also. It is a well-made piece that is built to last and even has a chronograph for your timekeeping needs.
Skagen Hagen Sport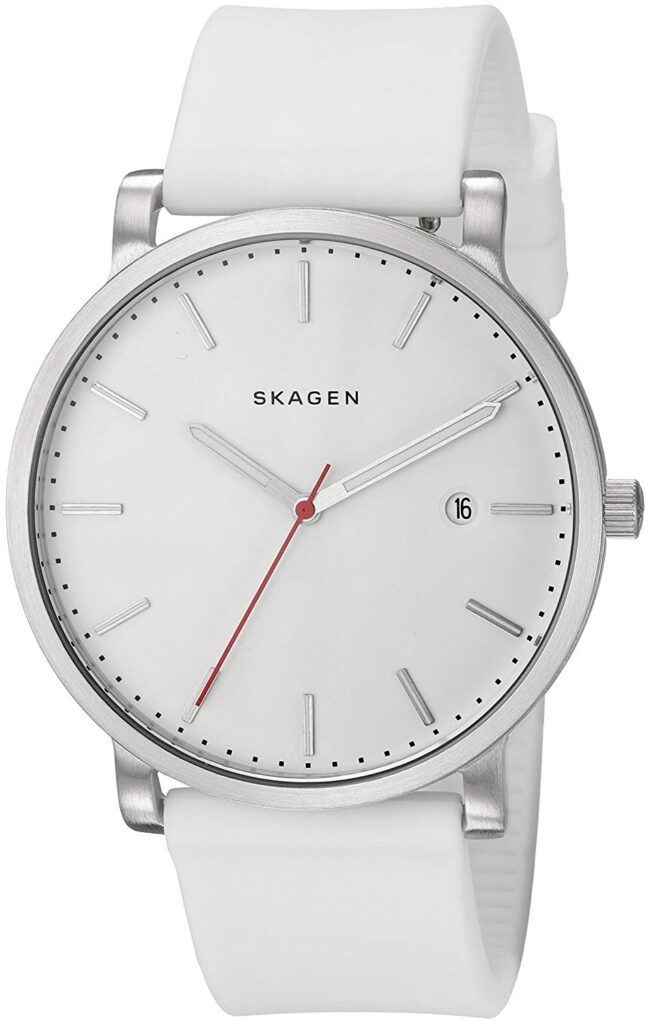 Some watch shoppers want their pieces to have lots of bells and whistles. They like complex movements, windows on the dials, chronographs, and a multitude of other neat features. Other shoppers don't care much about these and just want a basic watch that looks great and keeps the time.
If you're someone who's mainly concerned with proper timekeeping, then consider the Skagen Hagen Sport. This watch has a simple design that is aesthetically pleasing but doesn't jump out at you, as well as a reliable movement that will last for years to come.
Diesel DZ1436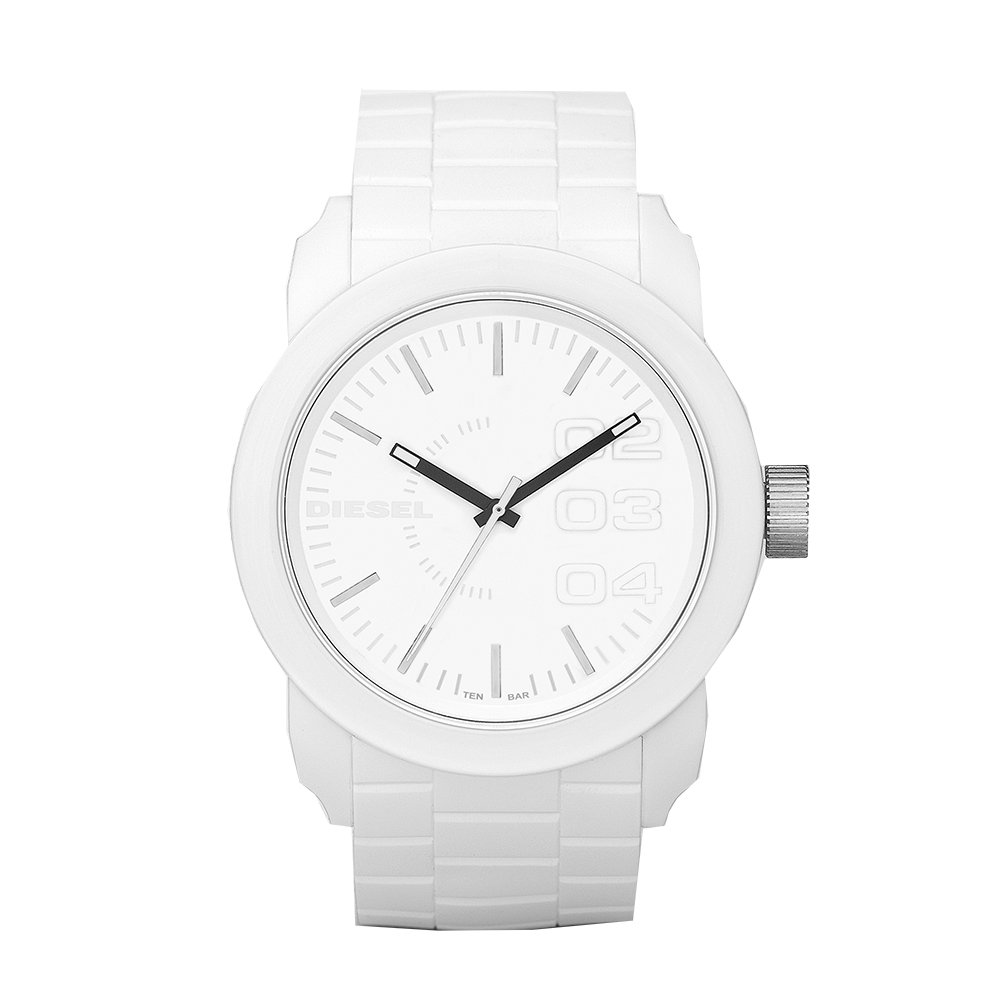 Like Armani, Diesel is another brand that is best known for its line of clothing but which makes excellent watches too. Among their many models is the Diesel DZ1436.
This particular model is a great piece for people who seek a very modern watch. It has a silicone strap and a large case, making it best worn by men and in casual settings. One thing to look out for is its uniquely-designed dial. The 2, 3, and 4 spots on the dial are written out as numbers, rather than the regular lines you see on the rest of the piece. If you want a precise but fashionable watch, then this is the timepiece for you.
Casio G-Shock Gma-S130-7A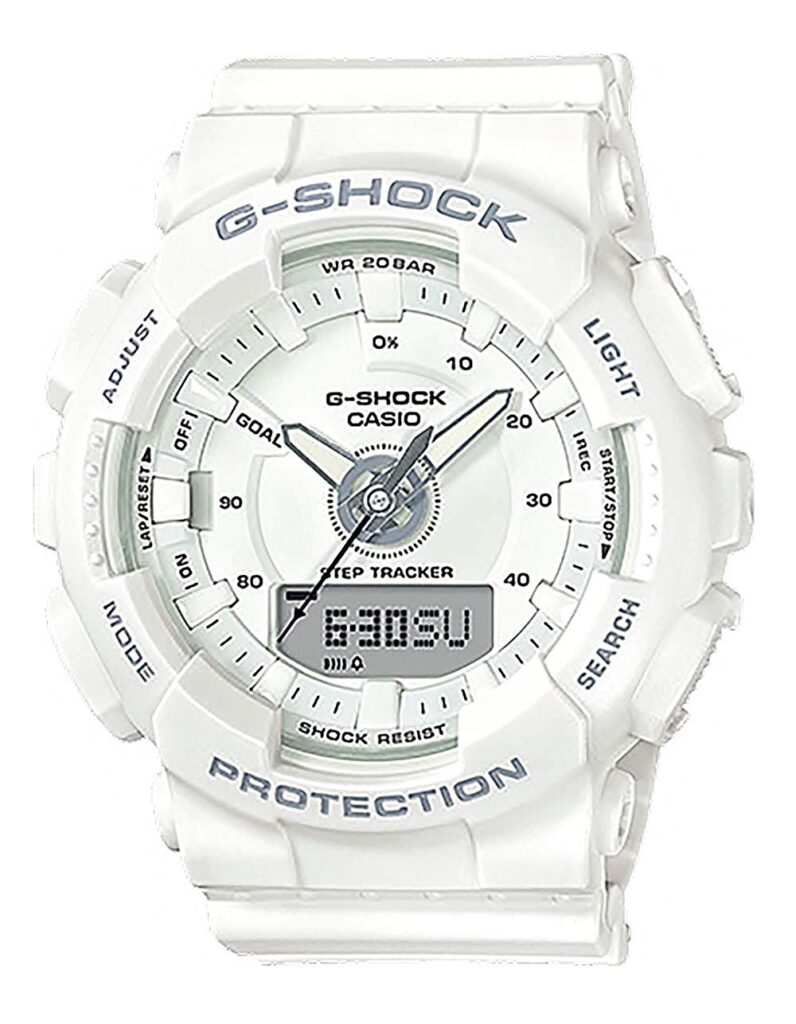 The G-Shock Gma-S130-7A started out as a quest for invincibility. What went into this journey was waterproofing, shock resistance, and a variety of other features to increase reliability. The G-Shock was the result of these stringent standards, and it has been a favourite for rugged adventures ever since. If you are somebody that likes to get dirty for work or play, then this Casio watch is an excellent choice.
Tissot PRC 200 Chronograph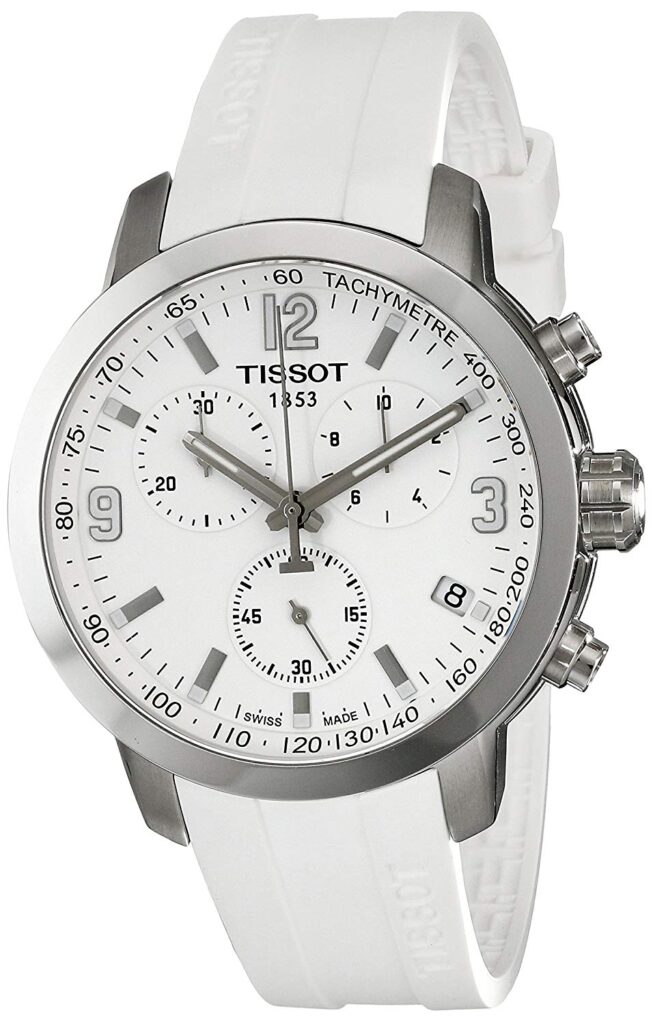 Generally, luxury watches do not come in all-white colours. Usually, they take on the colour of the metals they are made out of like silver, gold, bronze, etc. One brand that bucks this trend is Tissot, and they do so with the PRC 200 Chronograph.
While the PRC 200's case is not white, it is coloured very light silver and fits in perfectly with the white dial and strap. If you're looking for an all-white style and want to spend a bit more for fantastic quality, then choosing this watch is a great option.
Fossil Stella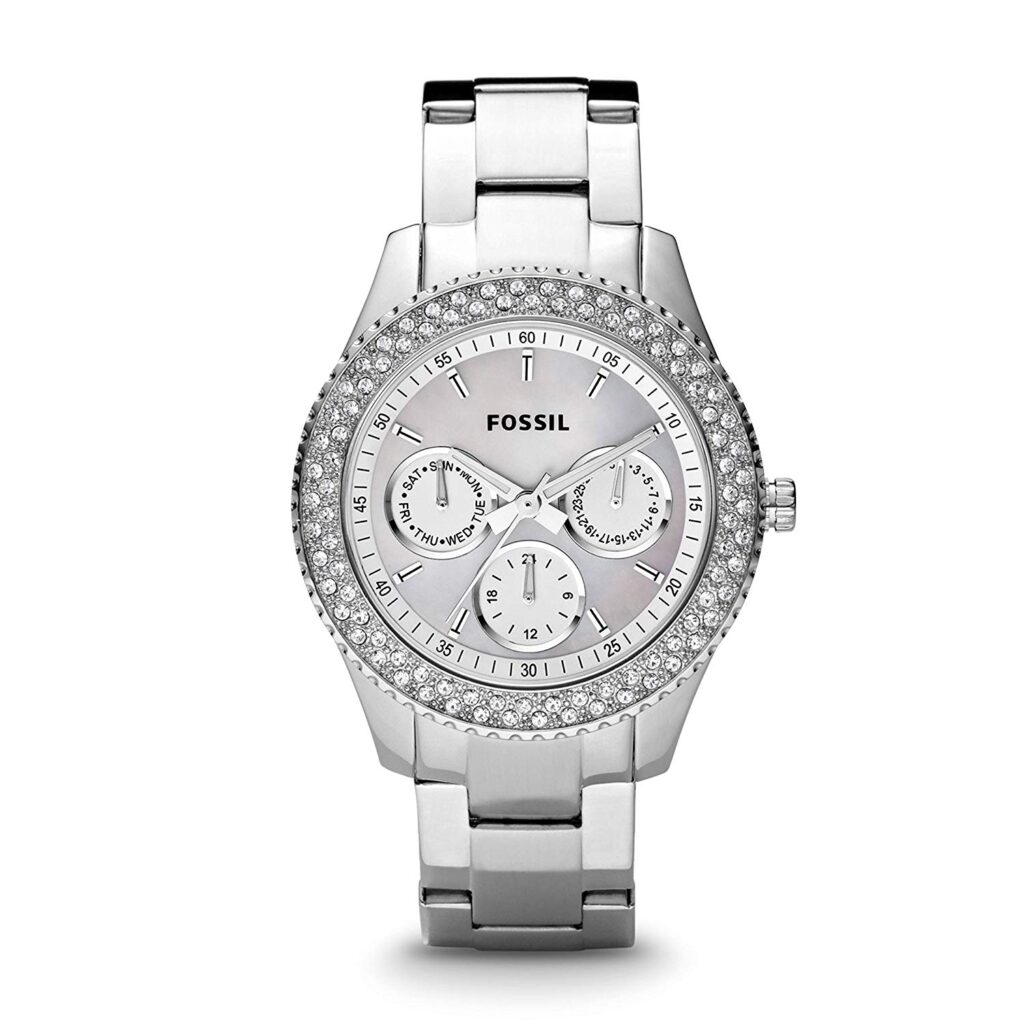 Most of the watches on this list have had a more masculine style, so it's time we gave a pick for those with feminine taste. Among many feminine watches is the Fossil Stella. This watch has a white strap and case made from resin and a white dial, both of which give it a wonderful, minimalist look. Moreover, it has a bejewelled bezel that will turn heads and that can upgrade any outfit.
Nixon Time Teller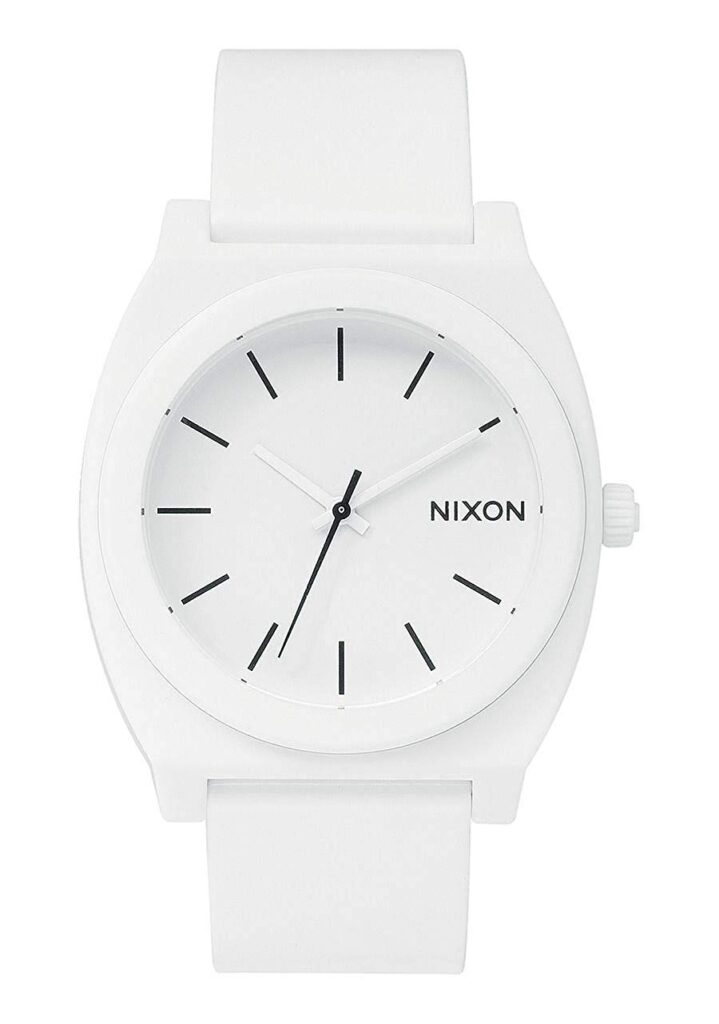 Nixon has established itself as one of the premier affordable watch brands. Its most iconic model is the Time Teller, which comes in an all-white shade. This is a great choice for young people that want an attractive piece, but don't want to break the bank.
Lacoste 2010762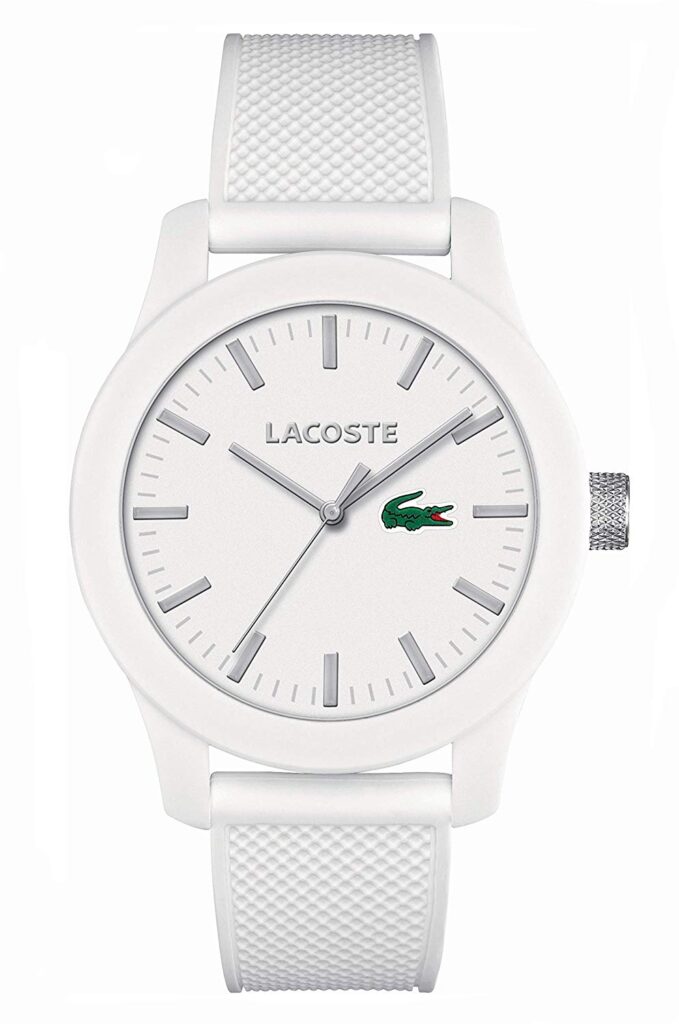 You know that brand that makes the collared shirts with the alligators on them? Well, their name is Lacoste and they make fantastic watches too. This piece called the Lacoste 2010762 has that attractive all-white style you're looking for with the signature green alligator logo acting as an accent on the dial.
Conclusion
When you're purchasing your next watch, never forget to add all-white watches among your options. Because why not take a more novel approach and look for a watch that is all white? After all, you're likely to fall in love with this minimalist look and be delighted with your purchase. If you decide to take this route, then simply feel free to explore the eight pieces we included on our list.
If you enjoyed this article, then be sure to read 9 Black Watches You Should Have on Your Radar.