There are a lot of great reasons to buy a watch. First is that they carry out the functions of giving you the time, date, and other vital information. Next, they have an aesthetic appeal that makes them an essential fashion item. Lastly, they have an underrated allure: the extraordinary craftsmanship that goes into making them tick.
For many watches, the complicated system of gears that makes them function is entirely hidden by a case. Luckily, many watches aren't so shy. Their companies design their inner workings to look especially interesting while also designing their case to show those insides off. In the watch world, these are called skeleton watches, and their popularity is continuously rising. Check out our nine favourite skeleton watches below.
Maurice Lacroix Masterpiece Skeleton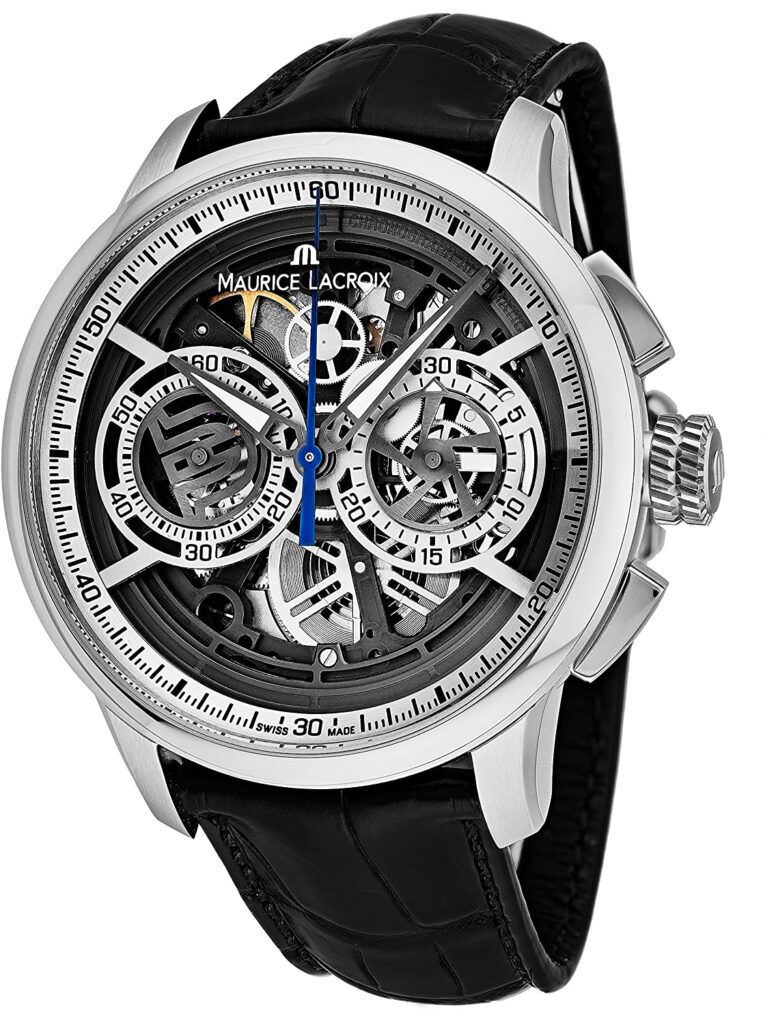 Maurice Lacroix calls this watch the "masterpiece," and it absolutely lives up to its name. The 45 mm case is the perfect size for most, it is made from high-quality stainless steel, and has a 48-hour power reserve. Its combination of style and function makes this beauty our top pick.
Stührling Original Men's Stainless Steel Automatic Watch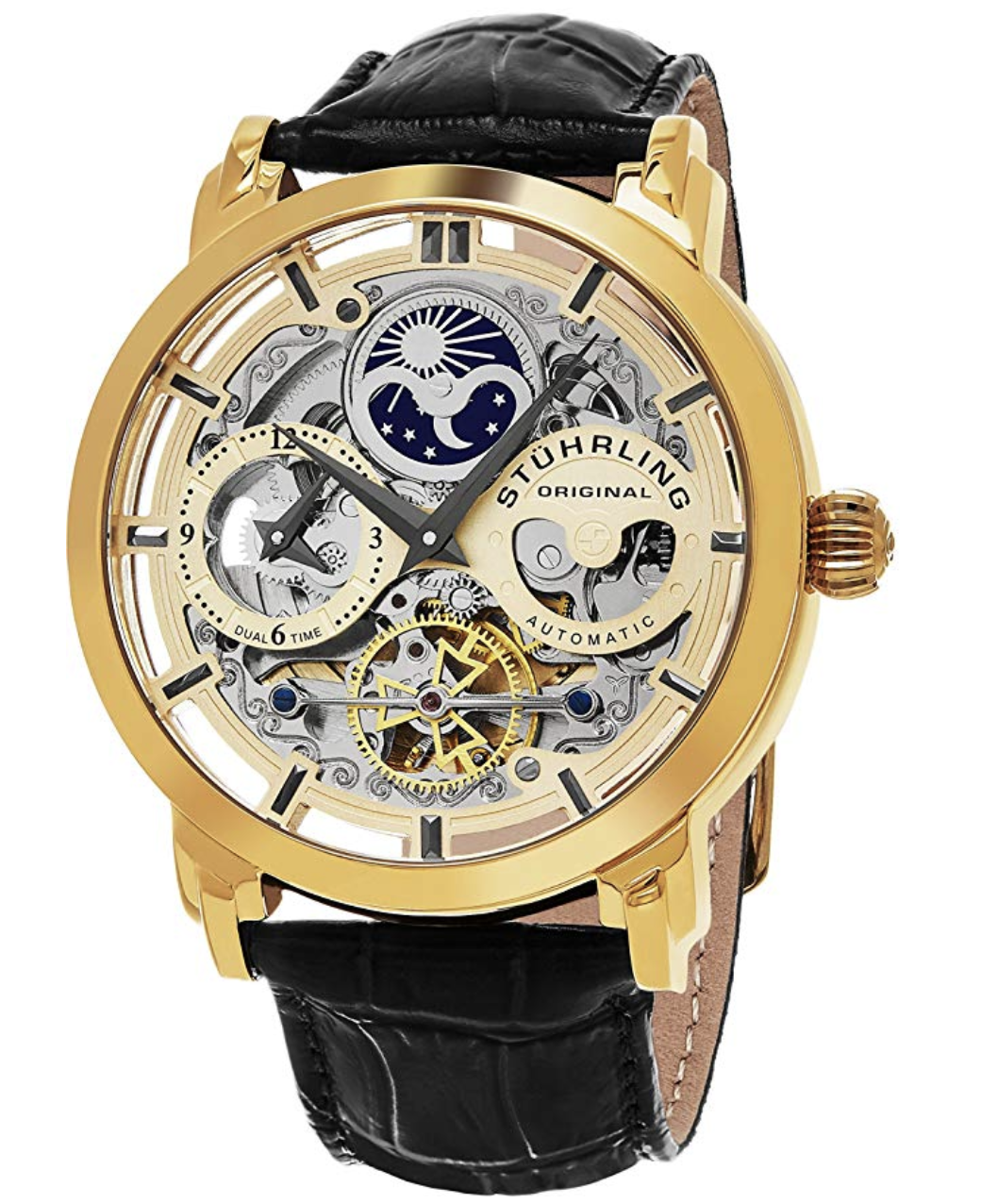 This is perhaps the most beautiful watch on this list. It has a masterful mechanical design and comes in multiple colours, so you can choose the perfect one to fit your taste. Though it can be had for under $250, it packs in the kind of quality you'd expect from a higher priced piece.
Tissot Men's Squelette Mechanical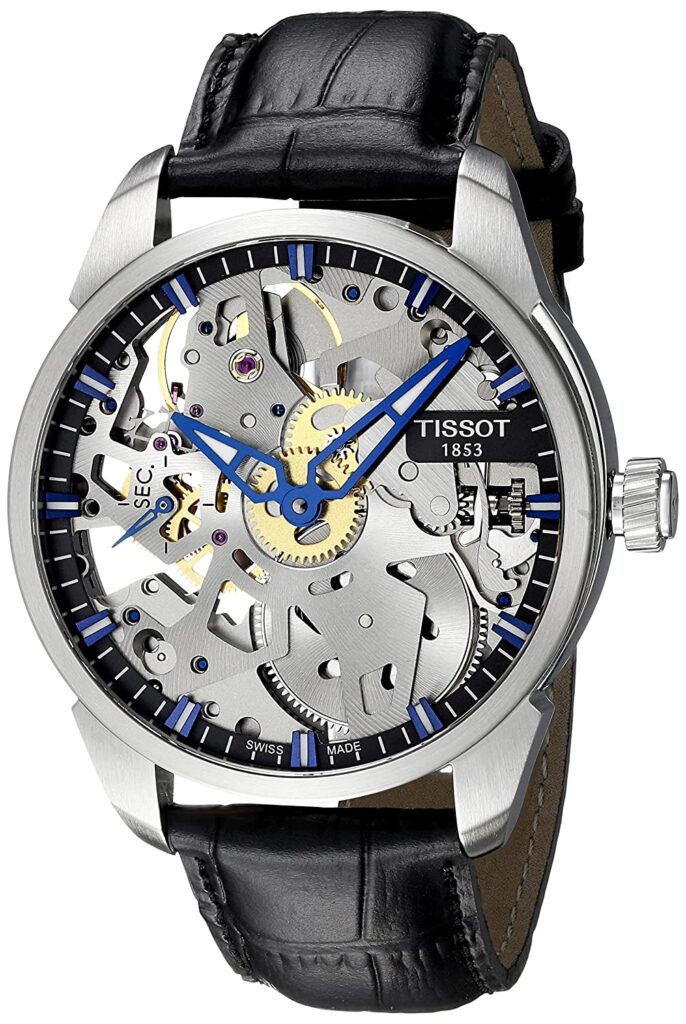 Tissot is a very well-respected name in the watch world, and the Squelette Mechanical is no exception. It features a gorgeous design, and the signature open inner workings of a skeleton watch. Its leather strap will feel great on your wrist and add a certain class to any outfit.
Hublot Classic Fusion Classico Men's Ultra-Thin King Gold Manual Watch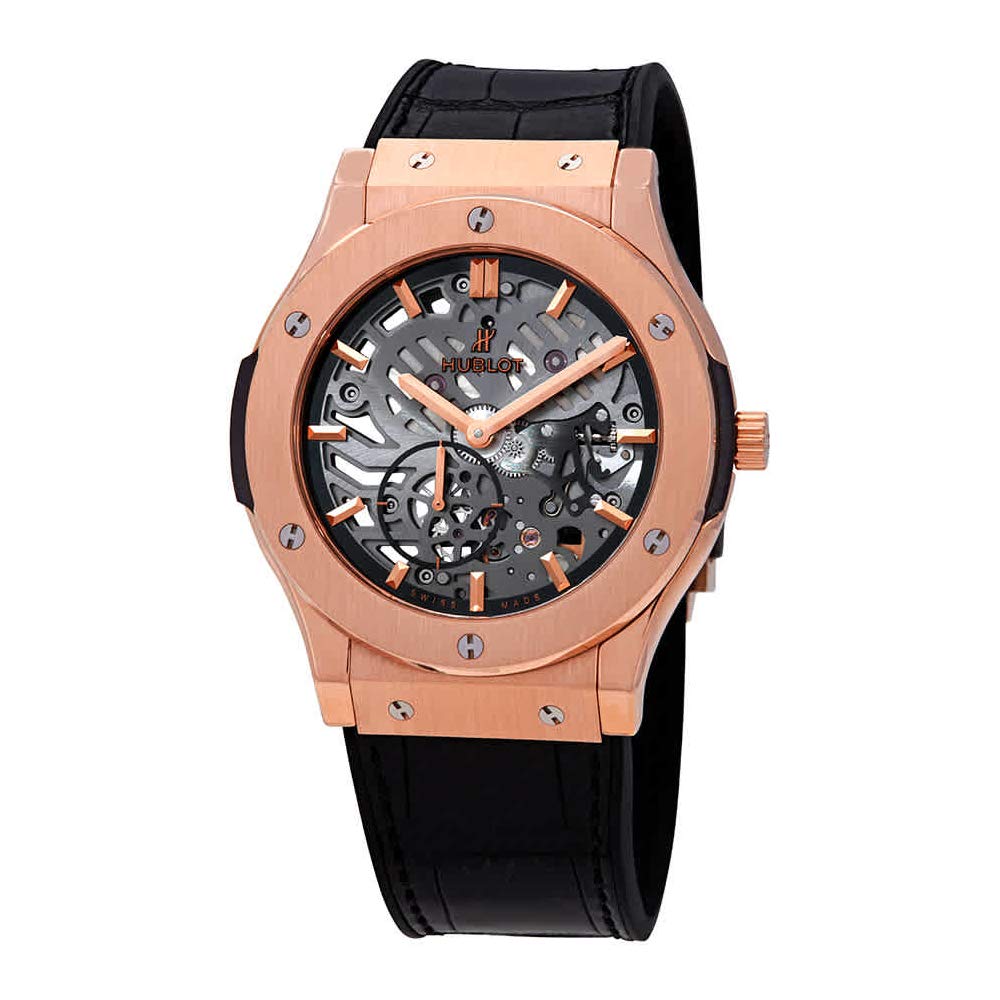 The quality of this watch is consistent with the values and reputation of the luxury watchmaker Hublot. The materials are top-notch, featuring a case made of 18K gold and an alligator leather strap. If you're after modern style, luxury, and elegance, this watch is a great pick.
Fossil Men's Townsman Watch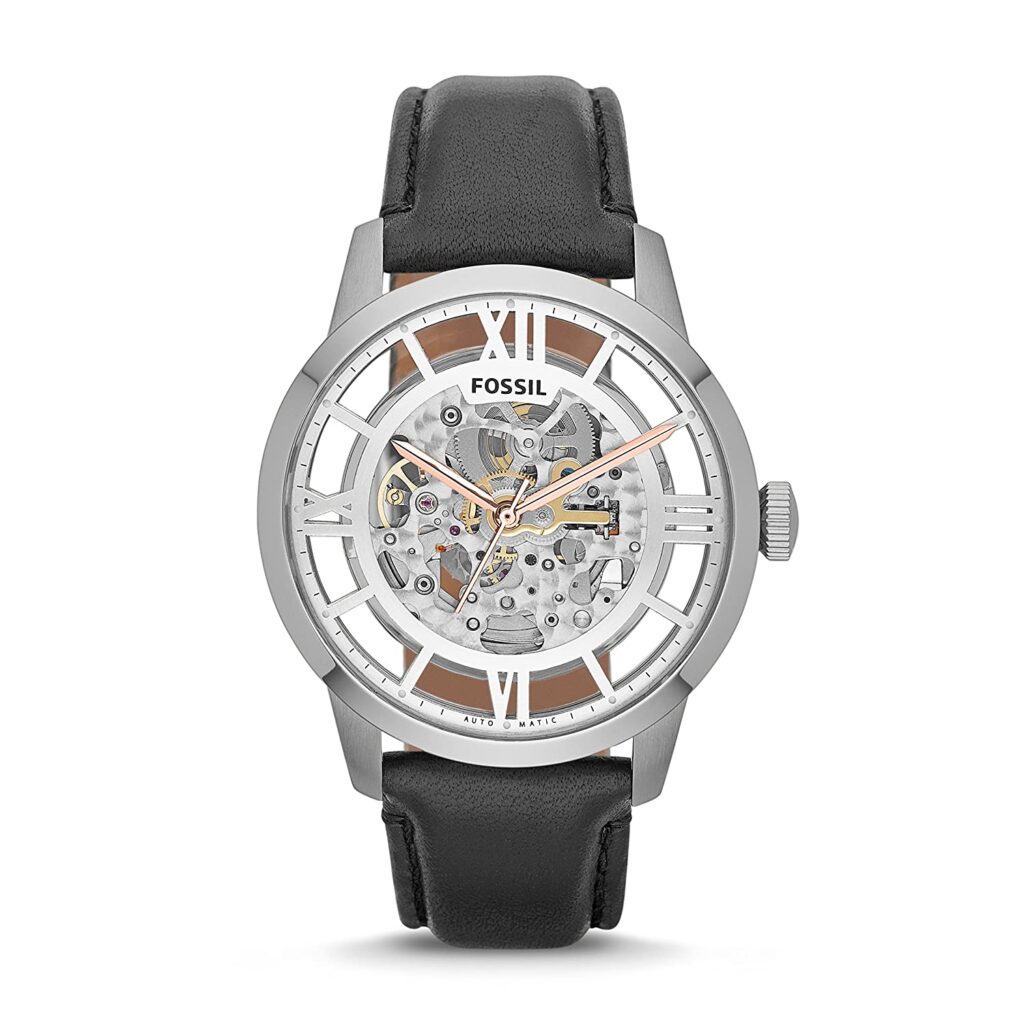 Fossil has gained a reputation for producing high-quality timepieces while keeping their prices at entry-level. Given that they usually work with quartz movement, an automatic skeleton watch comes as a pleasant surprise. This watch is an excellent pick for those of us that are on a budget.
Agelocer Skeleton Diver Watch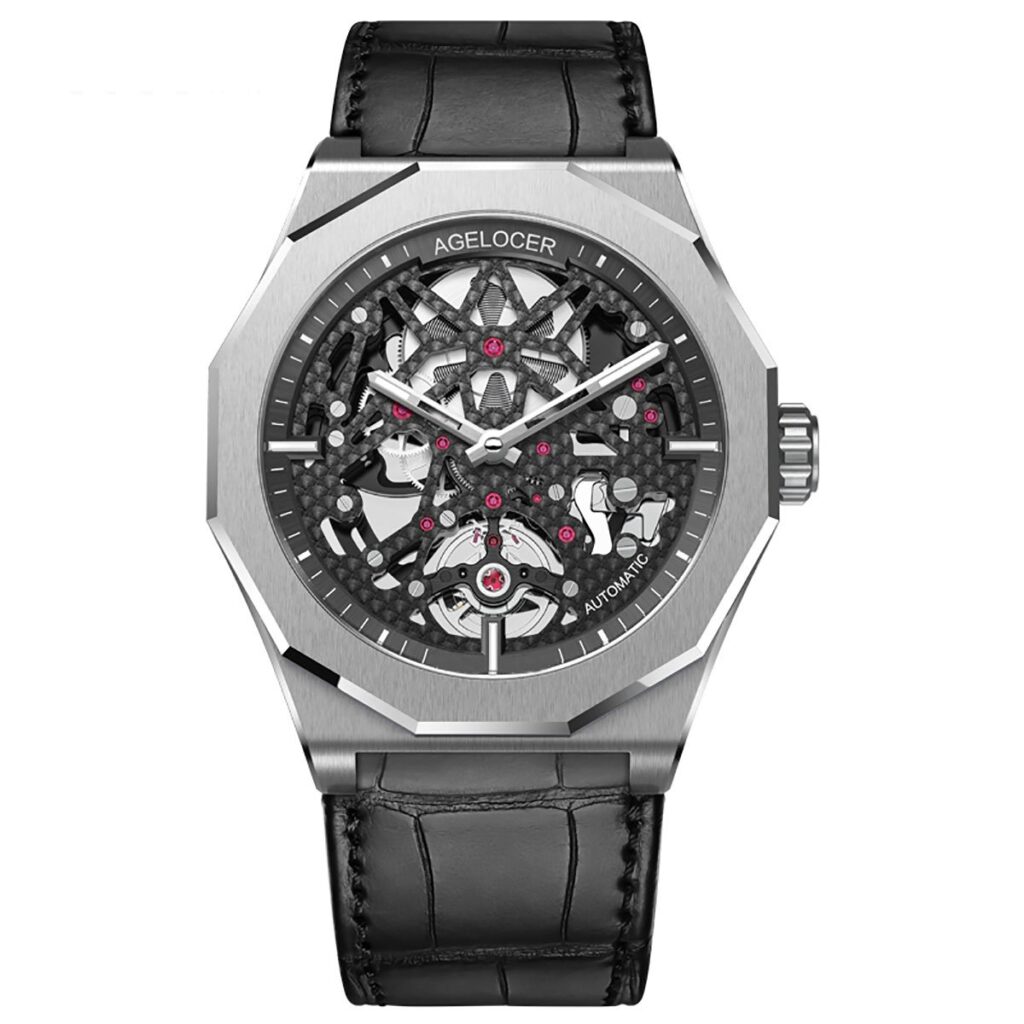 This is another watch brand that produces very well-made pieces but doesn't price them into the thousands. It has a simple case and strap, giving it an elegant look and drawing even more attention to its skeleton interior. This watch looks quite a bit like a Hublot but comes at a fraction of the cost.
Cartier Santos-Dumont Skeleton Watch
Cartier needs no introduction. They are unquestionably one of the top watch brands in the world and have the products to back it up. With its intricate interior, top-tier materials, and sleek design, this skeleton watch fits with the Cartier reputation. Given how thin it is, it is also quite different than the other watches on this list.
Rotary Men's Analog Display Swiss Automatic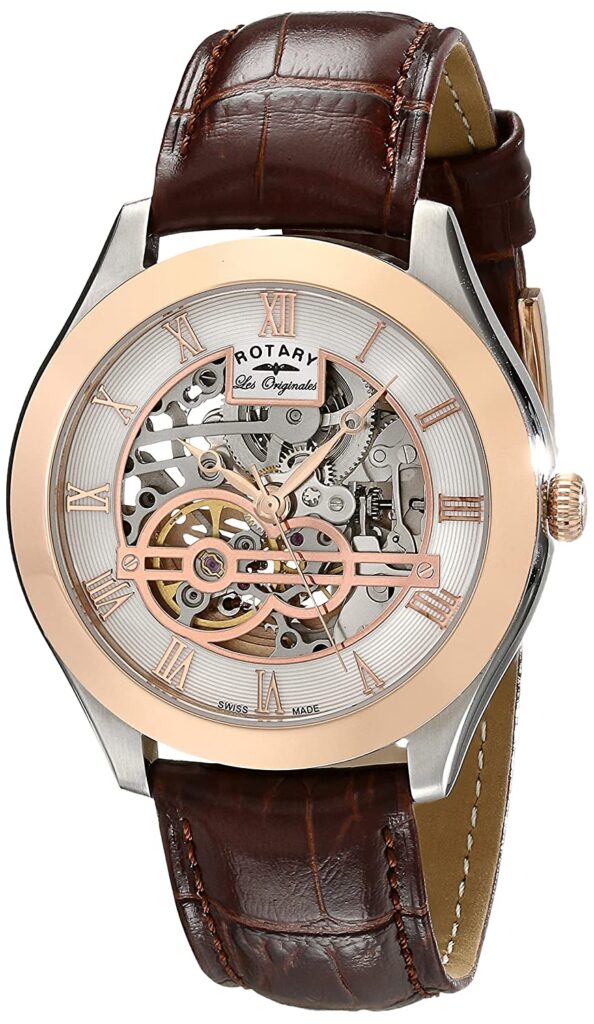 When you look at this elegant and expensive-looking watch, you're sure to think that it belongs in the luxury class. Luckily, it can be had for less than $500. This lower price doesn't sacrifice any quality though. The materials are up to standard, and its function is consistent. Choosing this watch is an excellent decision for those trying to keep their purchase under a thousand dollars.
Tag Heuer Carrera Chronograph Automatic Men's Watch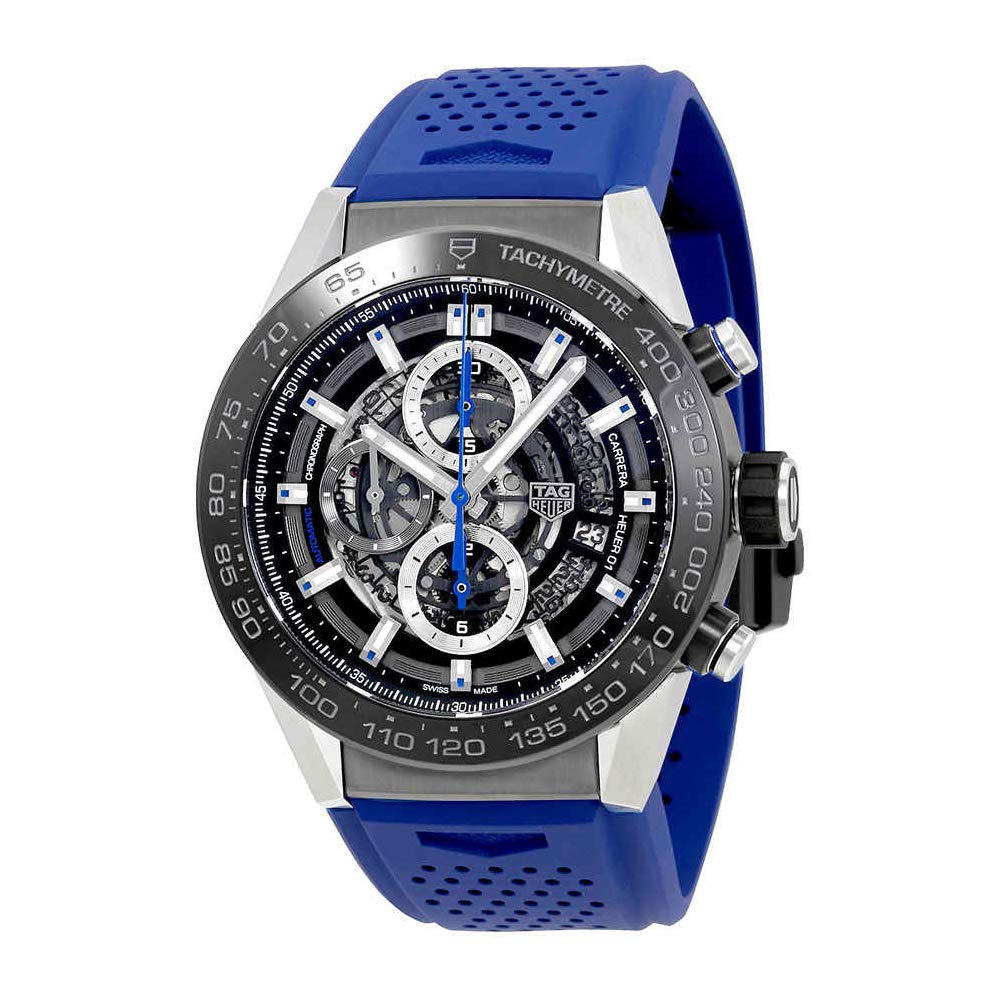 The attractive design on this watch starts with its eye-catching rubber blue strap. Once you get to the watch itself, it gets even better. Functionally, it provides a ton of information beyond just the time for the watch wearer. Aesthetically, it's dark interior contrasts beautifully with its bright strap, making it a perfect looking piece.
Final Thoughts
When you're shopping for your next watch, consider purchasing a skeleton style piece. They have an original look and are astounding to watch. Rather than just tell you the time, your new skeleton watch will be able to show you the entire process behind each tick. You will have something interesting to look at and something impressive to show your friends.
If you're serious about watches, you should have at least one skeleton in your collection. If you stick to our list, you're guaranteed to be satisfied with it.
We hope you enjoyed reading this article. For another great watch experience, check out Unique Fashion In Jewelry for Men and Women Today.