James Bond has sported luxury timepieces that have elicited envy on an international scale since his silver-screen debut in 1962. But which Bond wore the most high-end watches in the series of iconic movies? We take a look at the priciest accessories from the James Bond films.
George Lazenby Wins With Classic Watches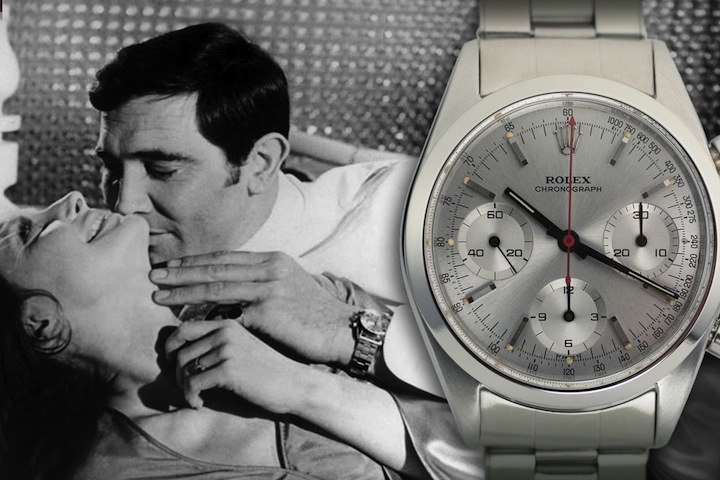 Who? Yes, George Lazenby. While the Australian actor's only outing as Bond was in 1969's On Her Majesty's Secret Service, his timepieces would be the costliest to wear today. You can't buy a new version of his now-discontinued Rolex Chronograph 6238. In addition, a vintage Chronograph will cost you between $30,000 and $40,000.
Lazenby also wore a Rolex Submariner 5513. While a 60s-era Submariner will set you back between $14,000 and $23,000, contemporary versions are available in the $5,000 to $8,000 range.
Sean Connery Takes Second With Swiss Timepieces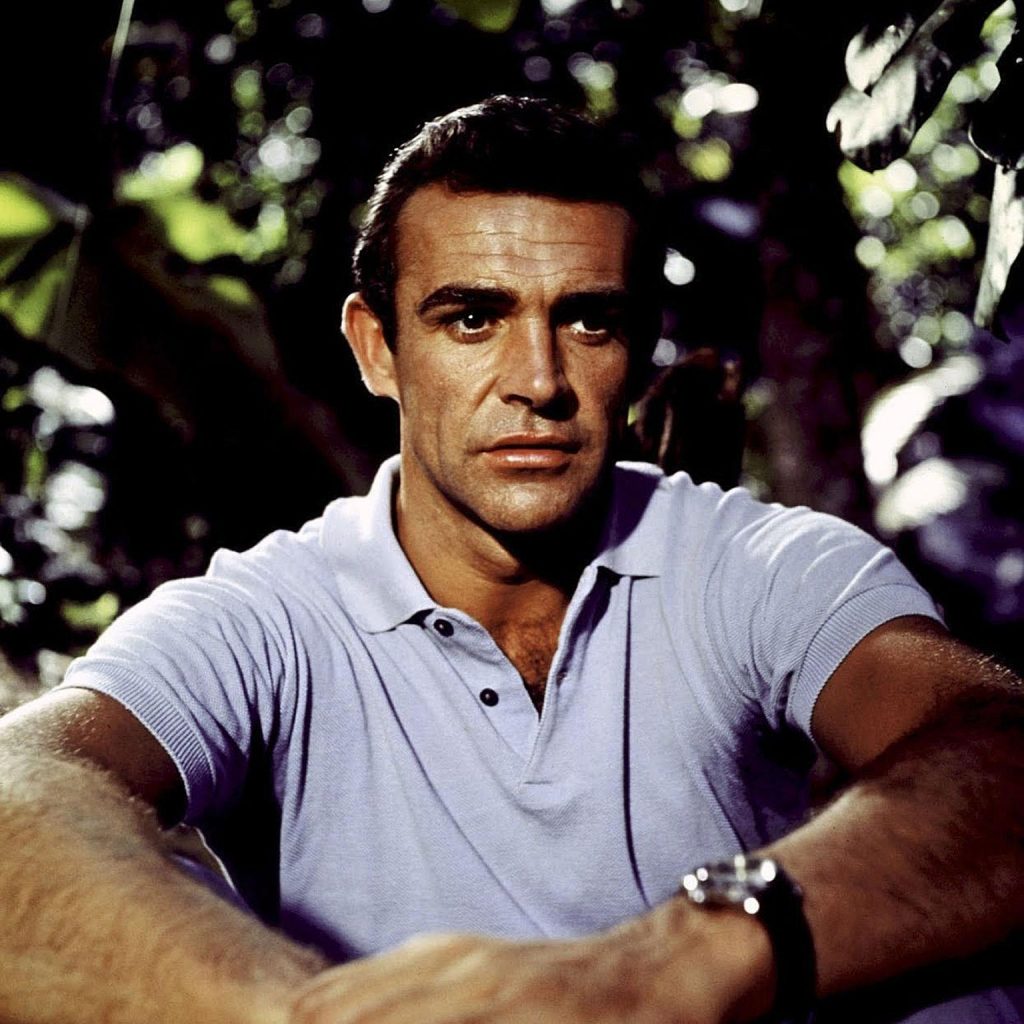 Worn by author Ian Fleming in real life, Rolex made its initial appearance in 1962's  Dr. No. The watch was to become a signature of the franchise for decades. Sean Connery would go on to wear Submariners in From Russia with Love (1963), Goldfinger (1964) and Thunderball (1965).
The latter film also features Connery wearing a Breitling Top Time. Affordable at the time, a pre-owned Breitling with its distinctive panda dials now costs around $3,000. You can own a new Submariner today for under $8,000. However, there are pre-owned watches that cost up to $150,000.
Roger Moore Departs From The Submariner
Both Roger Moore and his nemesis Christopher Walken wear Rolex watches in 1985's A View to a Kill. Moore took a curious departure from the classic Submariner to wear a Rolex Datejust in his final turn as the MI6 agent.
The Datejust keeps the classic style and timeless elegance it has embraced since its debut in 1945. You can grace your wrist with one from anywhere from $5,000 to $9,000. Moore also wore three Seiko watches in A View to a Kill which you can pick up for comparatively bargain prices.
Goodbye Rolex, Hello Omega Watches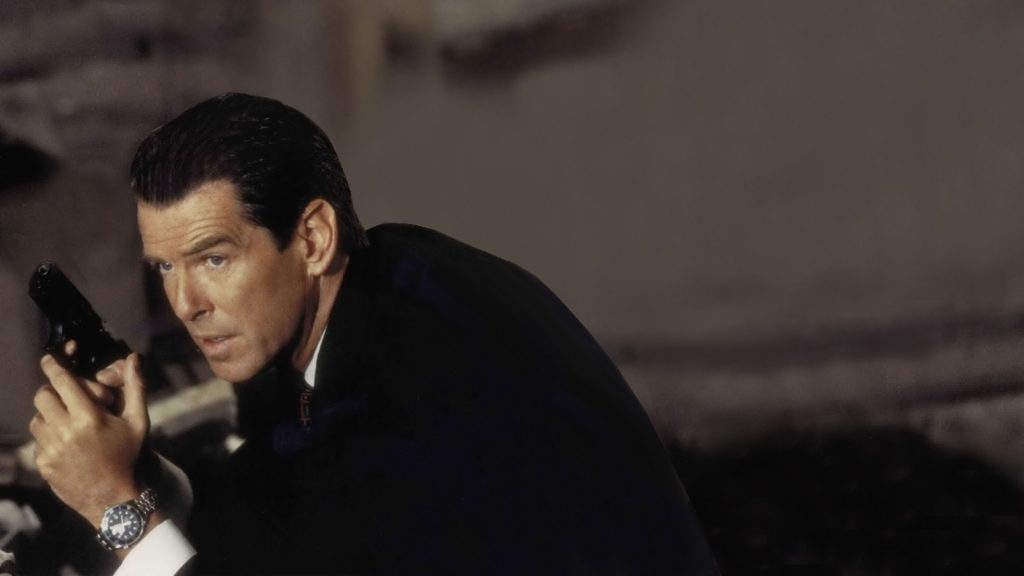 In 1995, Omega became the official James Bond watch and hit the big screen with Pierce Brosnan in GoldenEye. Thanks to gadget-master Q, Bond's Seamaster Professional 300M came equipped with the ability to remote detonate explosives and had a laser that helped him escape a precarious position aboard a deadly train.
007 also received a leather belt with a rappelling cord, silver pen-grenade and a BMW Z3 convertible that fired stinger missiles. Omega has since redesigned the diving watch, giving it more rounded contours while keeping its trademark wave design and helium escape valve. Slipping one of these elegant timepieces onto your wrist will cost about $4,000.
Daniel Craig Shows Elegance With Omega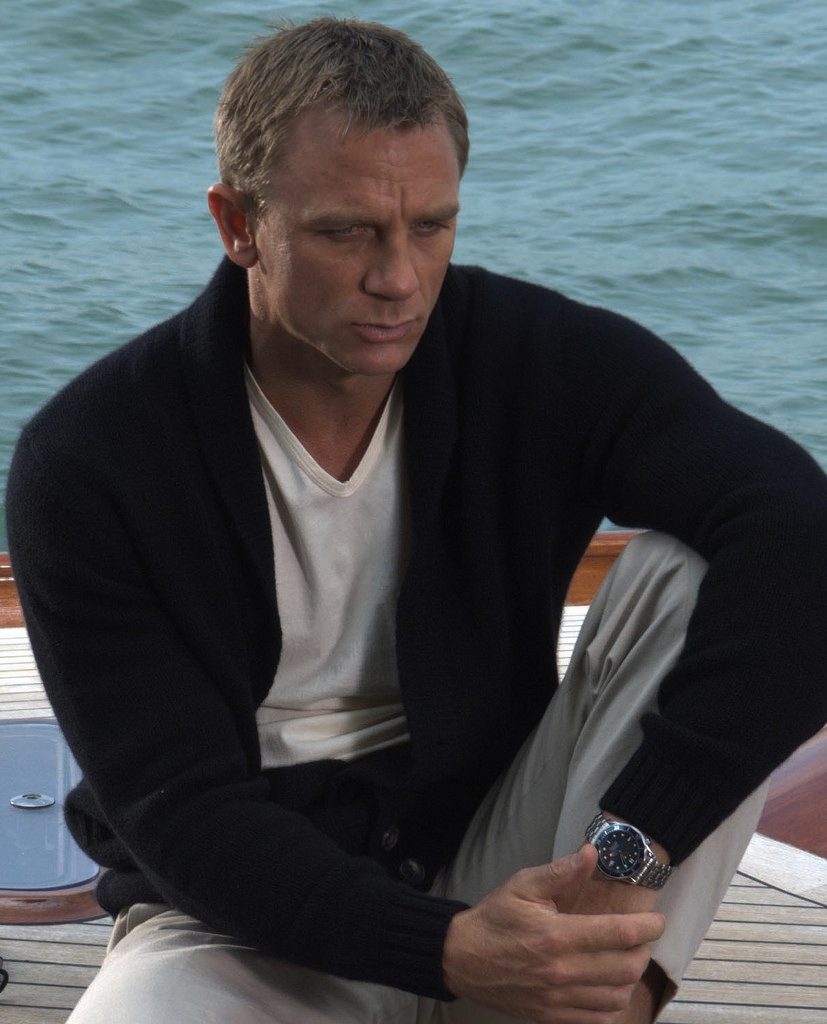 Daniel Craig was passed the Omega torch when he assumed the role of 007 in 2006's Casino Royale. In a now-famous scene, we saw a buff Bond emerge from a tropical ocean wearing little more than an Omega Seamaster Diver 300M.
One of the sleeker sport entries in the Omega line, the stainless steel watch with a ceramic diving bezel retails for up to $6,000. Craig also wears a Seamaster Planet Ocean 600M Master Chronometer and uses its rubber strap to get free from an underwater entanglement.
Craig would continue to wear Seamasters in subsequent films that include Quantum of Solace (2008), Skyfall (2012) and Spectre (2015). In Spectre's opening scene amid a Día de los Muertos celebration in Mexico City, Bond wears an Omega Seamaster Aqua Terra that retails for about $7,000.
For the rest of the film, he sports the limited-edition Omega Seamaster 300 Spectre. This watch is a stainless-steel gem with a ceramic bezel and rhodium-plated hands. If you can find it on the market, expect to pay north of $7,000.
Timothy Dalton Brings TAG Heuer
The Living Daylights saw two firsts. The 1987 film featured Timothy Dalton's debut as the suave superspy and TAG Heuer enter the franchise. Dalton wears a TAG Heuer Professional Night-Diver in his battle against the KGB. Named a "Night Diver" for its glowing yellow dial, the stainless-steel timepiece is no longer available for retail sale. However, you can get contemporary TAG Heuer dive watches in the $2,000 to $3,000 range,
In 1989's License to Kill, Dalton returns to form with a Rolex Submariner. It was the last time 007 would wear the iconic timepiece, ending over 25 years of Submariner's rein. It would be six more years until we saw Bond back in theatres with Pierce Brosnan ushering in the Omega era in GoldenEye.
If you enjoyed this article, check out The 8 Most Popular Rolex Models.