Fossil is an American-based company known for its wide collection of watches. This brand has a reputation for producing reliable and attractive timepieces that give you value for your money. Fossil watch ranges from around $50 and up near $1000. 
Fossil watch markets itself as a fashion watch brand, rather than a luxury one. However, the designs of their watches tend to be neat and elegant for its affordable price, looking almost similar to high-end watches. The flashy details of the accessories add to its appeal too.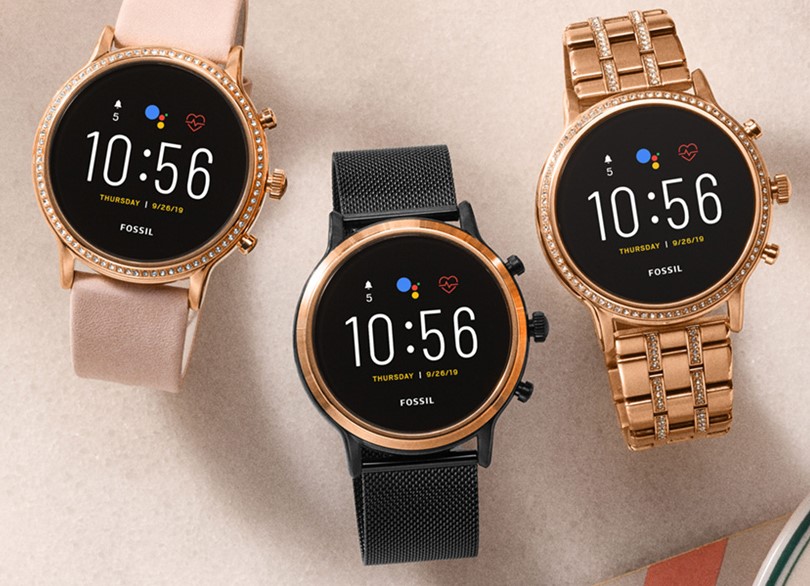 One of their most distinctive qualities is the style of their watches. Their extensive line enables you to choose a type of watch that best suits your different needs and purpose. Whether you are going to a dinner date, to the gym, to the office, or a formal event; there is a Fossil watch for you!
Here are six Fossil watches that you can wear and are perfect for every kind of occasion. 
Fossil Jacqueline Stainless Steel
The Fossil Jacqueline Stainless Steel Watch is perfect for formal gatherings and occasions. It is attractively feminine with a classic twist. Fossil designed this watch with its finest and most luxe materials to date. Jacqueline watch features polished-to-perfection steel that comes in silver, gold, or rose gold.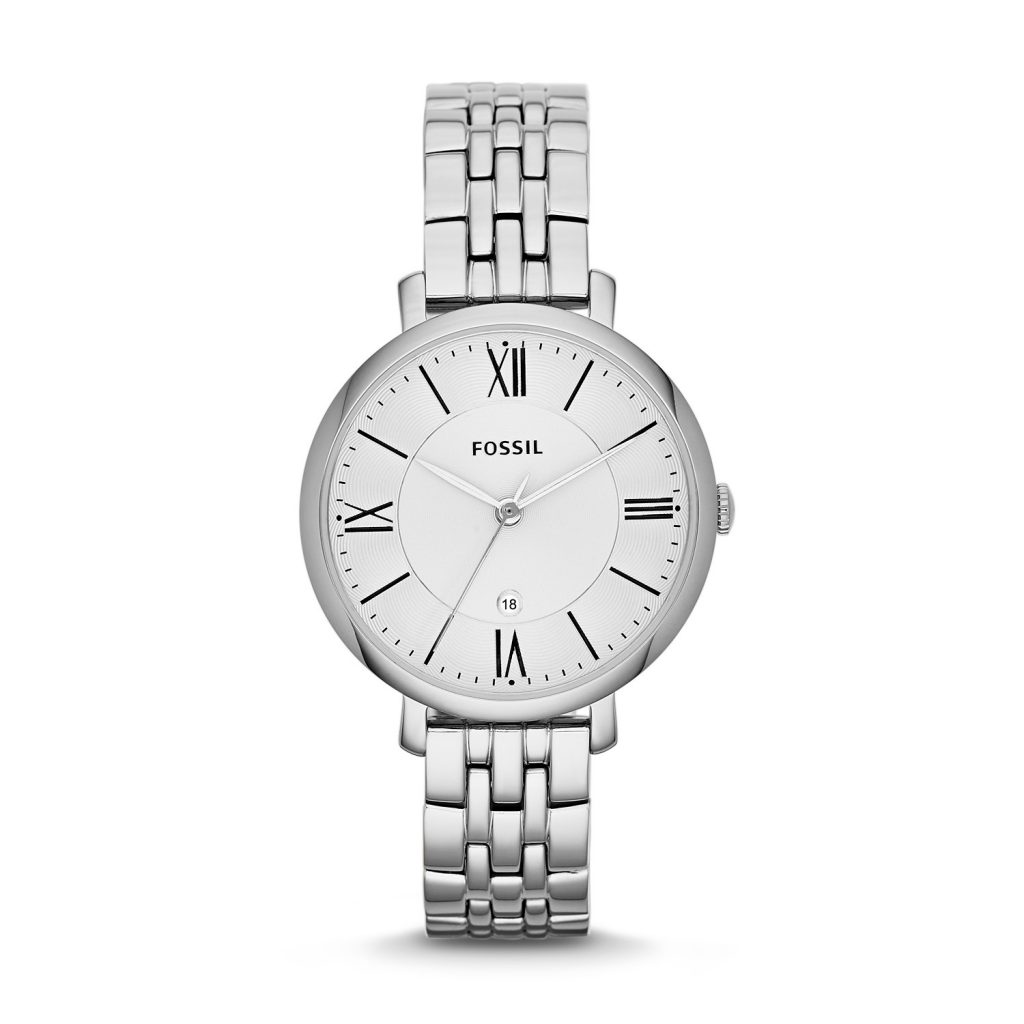 Not only for prim and proper occasions, but this watch suits everyday use as well. There is a clasp band that makes it easy to wear or take off. Its stainless steel bracelet is extremely durable. This Fossil watch displays a date function at the 6 o'clock mark.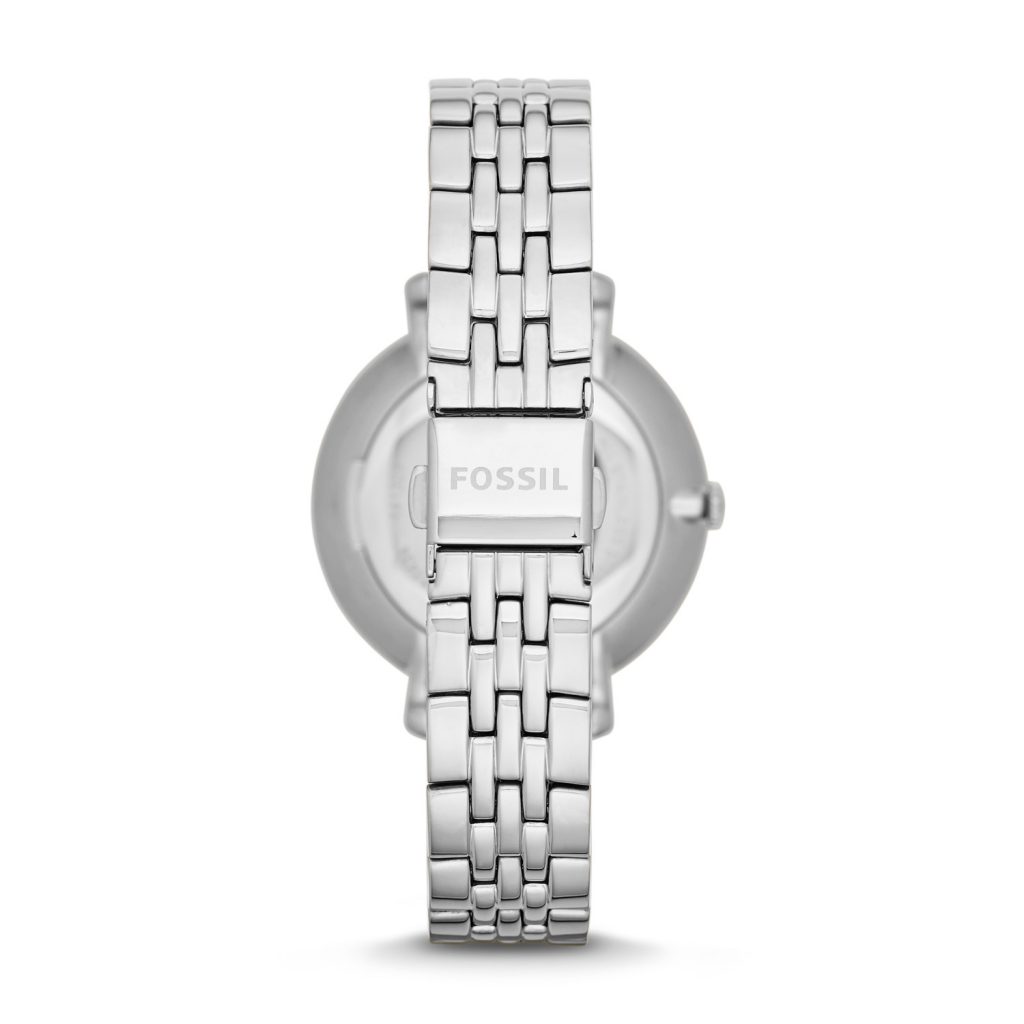 The Roman numerals and slimmer case design add to its refined finishing touch. It uses an electronic watch movement to ensure more timekeeping accuracy. The Fossil Jacqueline Stainless Steel watch fits your classy and timeless style. 
Fossil Kalya Three-Hand Leather
The Fossil Kalya Three-Hand Leather Watch is ideal for an everyday wardrobe. This watch is made for a casual but sophisticated style. No matter if you're wearing your power pantsuit or your joggers and favorite tee. 
Fossil Kalya features simple but carefully crafted details such as the dial with Roman numeral, stick indices, and three-hand movement. It is equipped with a quartz crystal that oscillates when a current is applied to it. Its leather strap comes in different colors such as fig, navy, blush, nude, and dark green.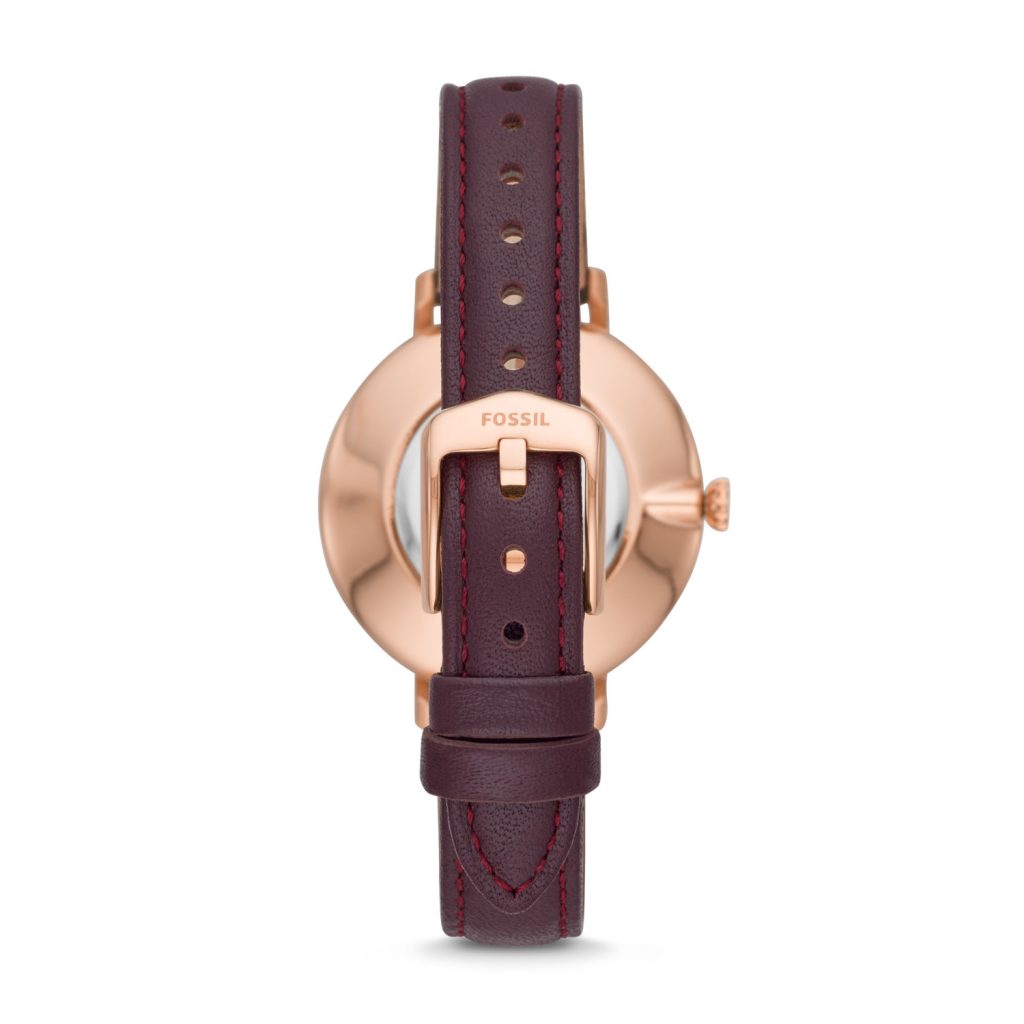 Fossil watch uses high-quality leather that is well-known for its softness and ability to look good over time. The Fossil Kalya Three-Hand Leather watch is also compatible with various strap designs to add a fun variety to your outfit. 
Fossil Gen 4 Smartwatch
The Fossil Gen 4 Smartwatch is a good fit for your dinner date nights. This watch combines a classic design with modern technology to suit a style of modern sensibility. It features a stainless steel mesh bracelet that comes in a black or rose gold-tone.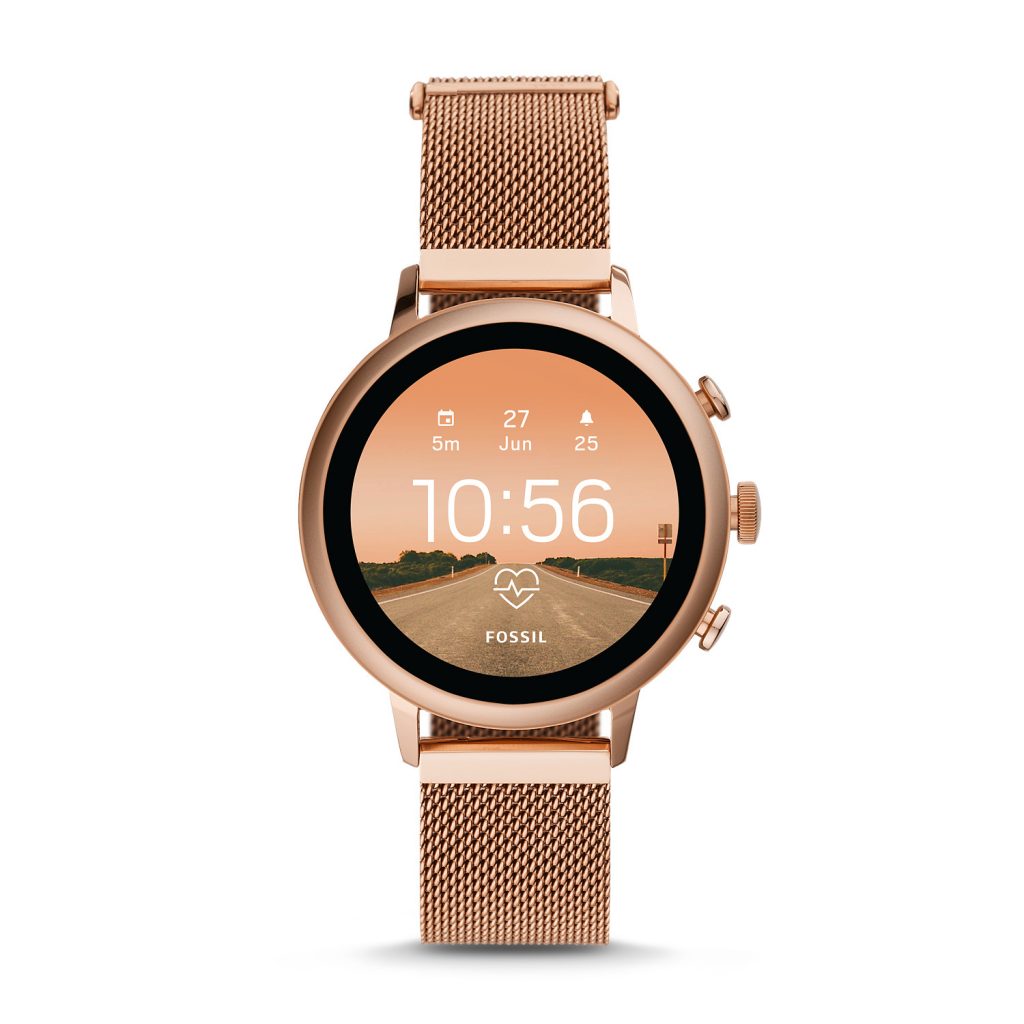 Gen 4 Smartwatch has a fitness tracker feature that enables you to monitor your daily activities such as running, walking, or swimming. It effectively measures your heart rate, steps, distance, and calories burned during your workouts. This Fossil watch is swim-proof so you can also wash your hands, jump into the shower, or hit the pool without any worries.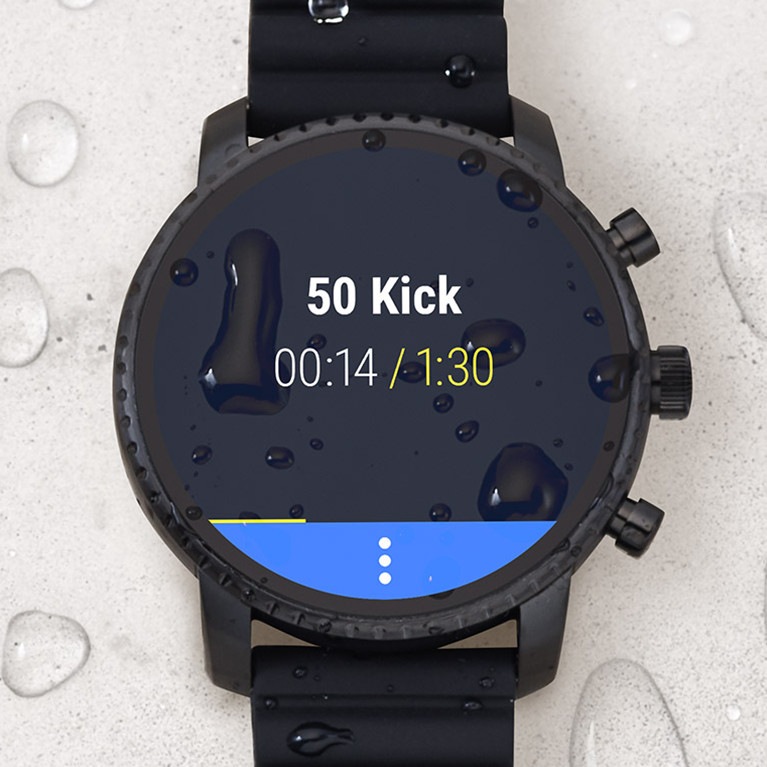 Wear OS by Google powers this smartwatch and ensures compatibility with iPhone or Android phones. It enables you to check alerts and notifications, use GPS, and even Google Pay. The Fossil Gen 4 Smartwatch is customizable so you can swap your dial to match your mood and personalize select watch faces. 
Fossil Lyric Three-Hand Stainless Steel
The Fossil Lyric Three-Hand Stainless Steel Watch in rose gold-tone is simply an attractive timepiece suited for dressy occasions. This rose gold watch is designed for sophistication. Lyric features an ultra-feminine design and inspired by vintage details.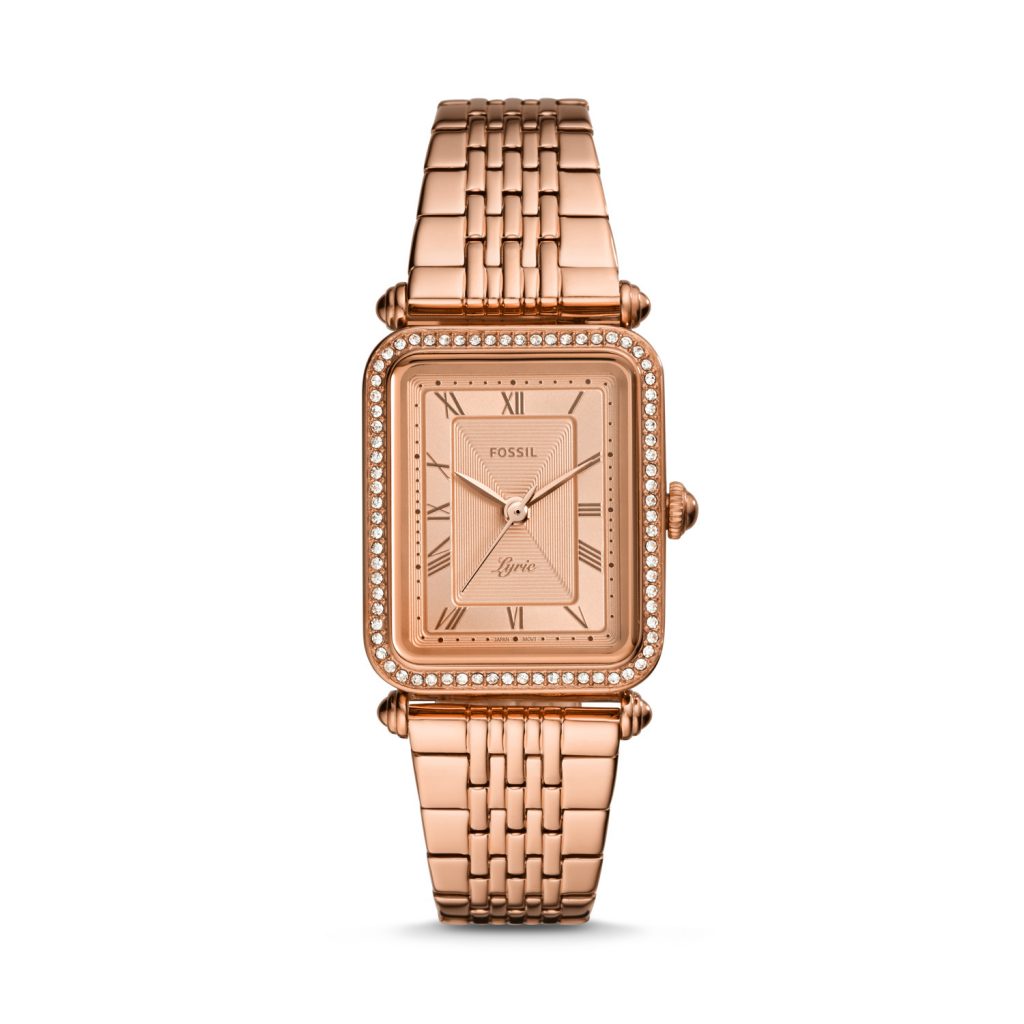 This Fossil watch is made with a glitz bezel and three-hand movement. The Roman numerals and rose gold finish of the dial makes it look so elegant that it almost resembles a luxury watch. Lyric Three-Hand uses an electronic watch movement with a quartz crystal that is more accurate than a mechanical movement.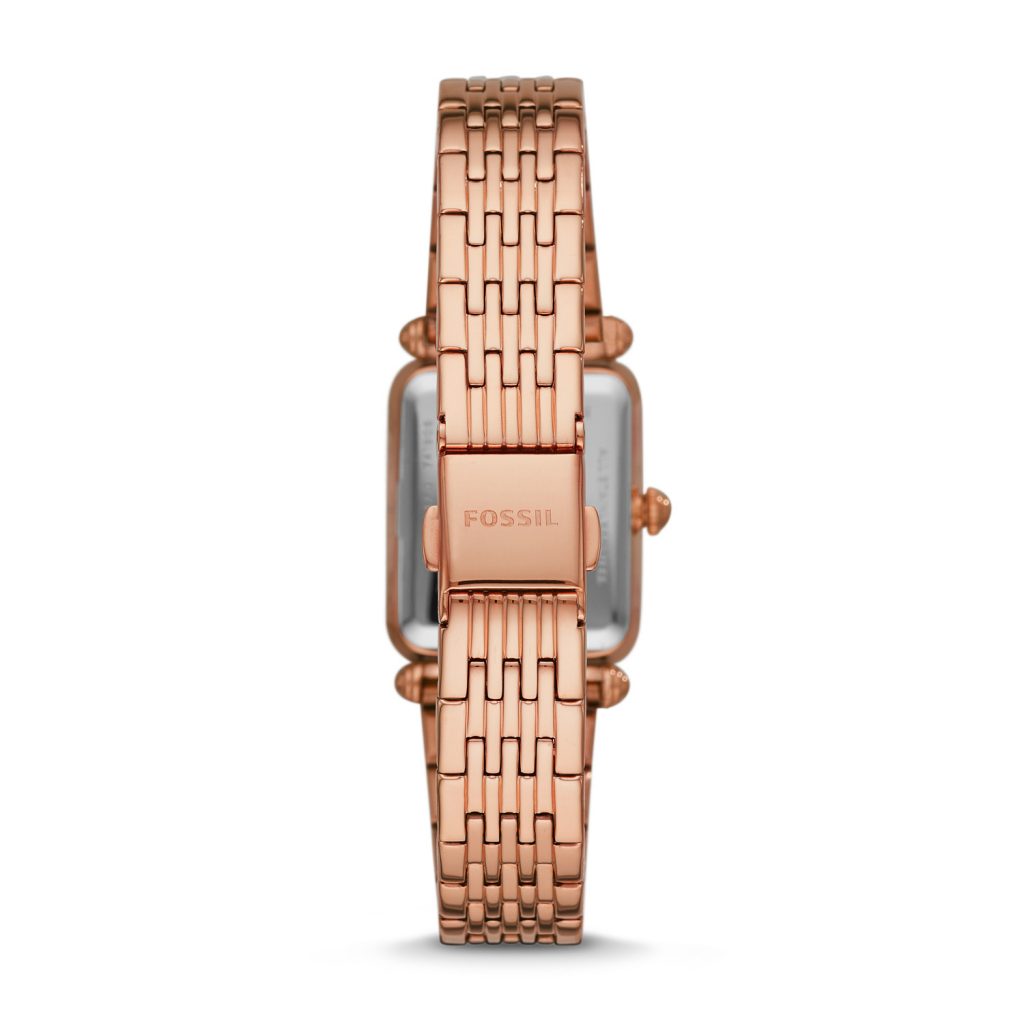 Its stainless steel straps are extremely durable and can even last the lifetime of the watch if properly cared for. The Fossil Lyric Three-Hand Stainless Steel is the ultimate style statement.
Fossil Hybrid Smartwatch – Jacqueline
The Fossil Hybrid Smartwatch – Jacqueline is a versatile watch for your weekend getaways. This gorgeous leather Fossil watch comes in Luggage, Navy, or White, Black color with a leather or mesh strap material. It is an interesting twist on a classic watch, but it acts like a smartwatch.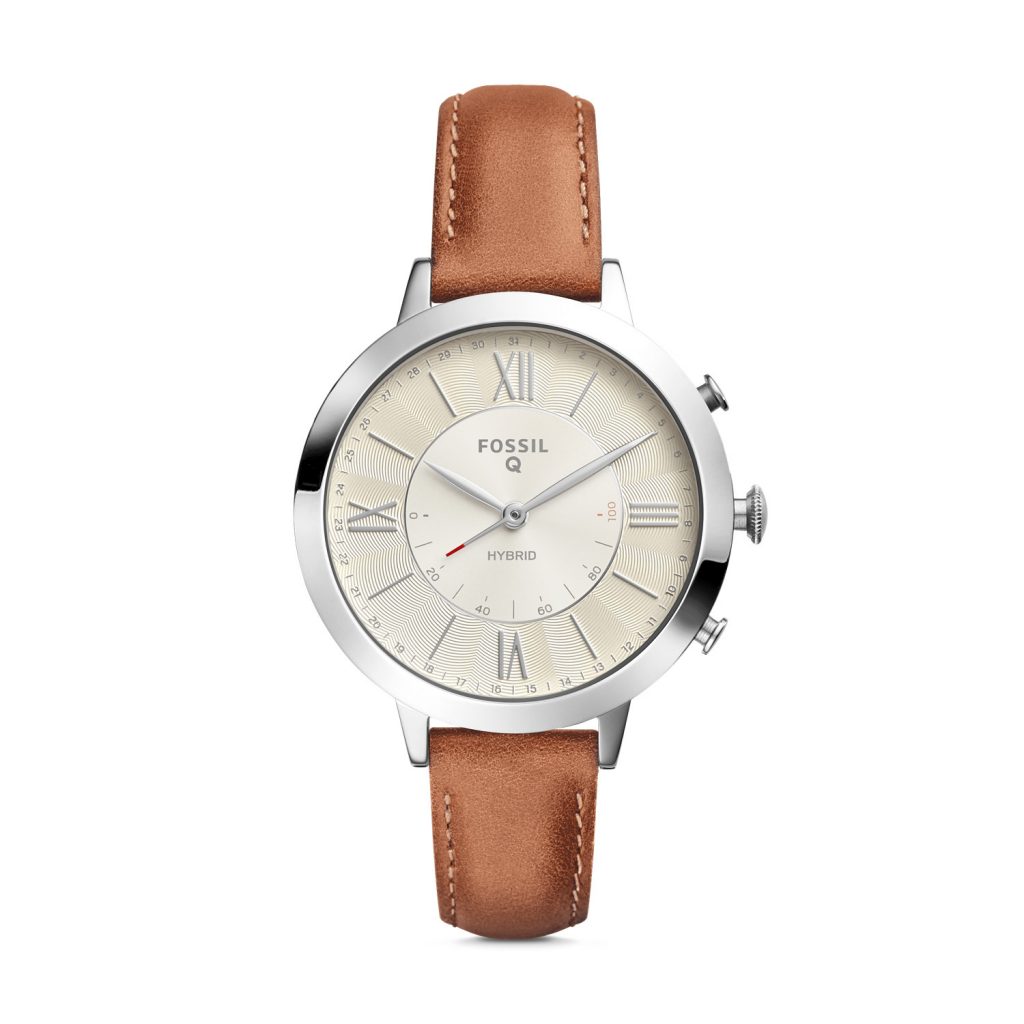 Hybrid Smartwatch is compatible with iOS and Android devices and powered by the Fossil App. You can get notified of messages, calls, emails, or social media. The built-in activity tracking enables you to track your steps, distance, calories burned, even your sleep!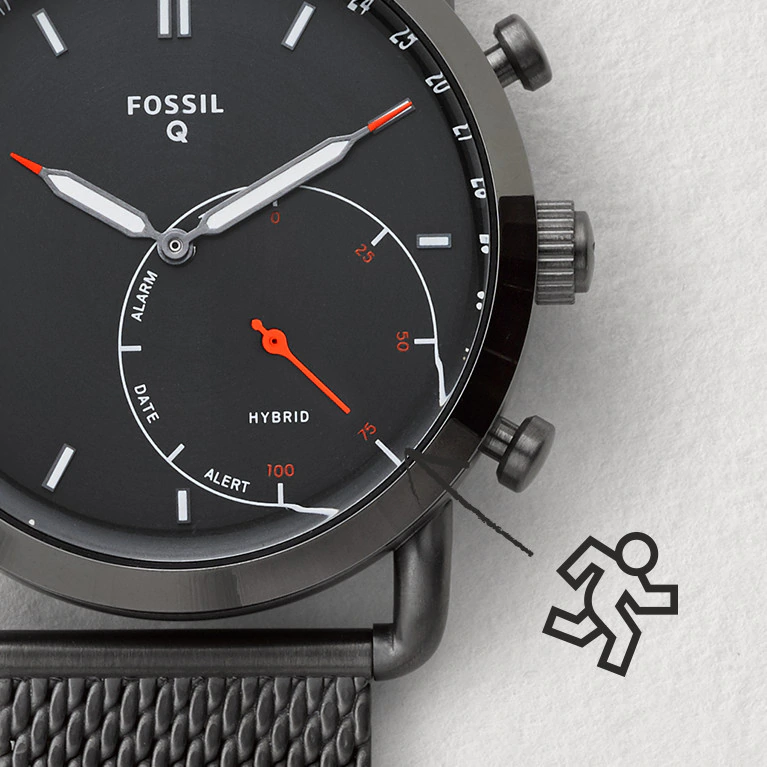 No charging is needed in this watch so you wouldn't have to worry about battery anymore. Your Fossil Hybrid Smartwatch is always connected with a battery life of up to six months. Also, watch straps are interchangeable so you can enjoy various designs on your watch.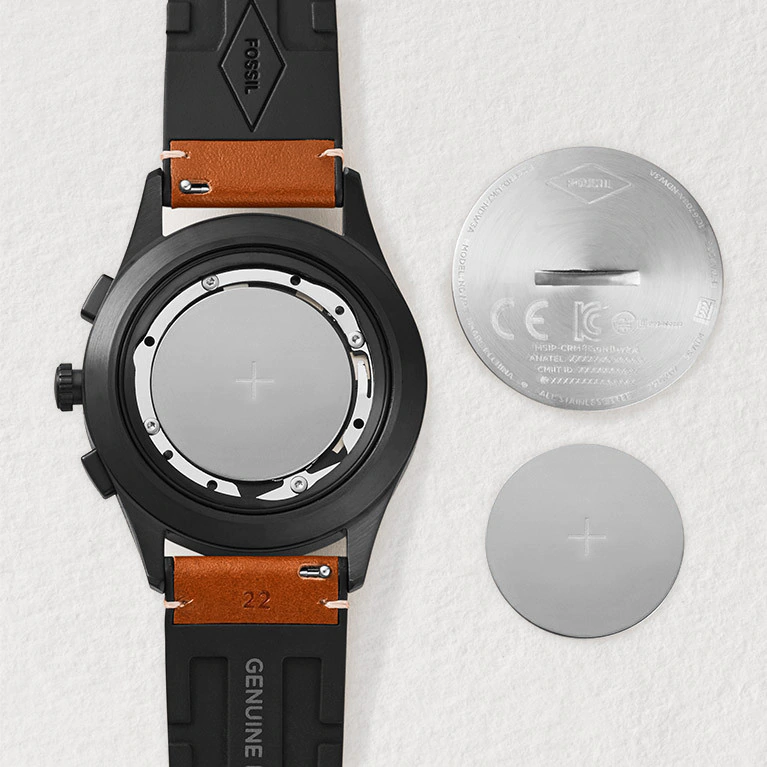 Fossil Sport Smartwatch
The Fossil Sport Smartwatch is perfect for your workouts and athletic endeavors. This ultra-lightweight 41mm smartwatch comes in silicone straps with a variety of colors to choose from (black, gray, blush, light blue, red, and neon). It has Wear OS by Google making it compatible with iPhone and Android mobile devices.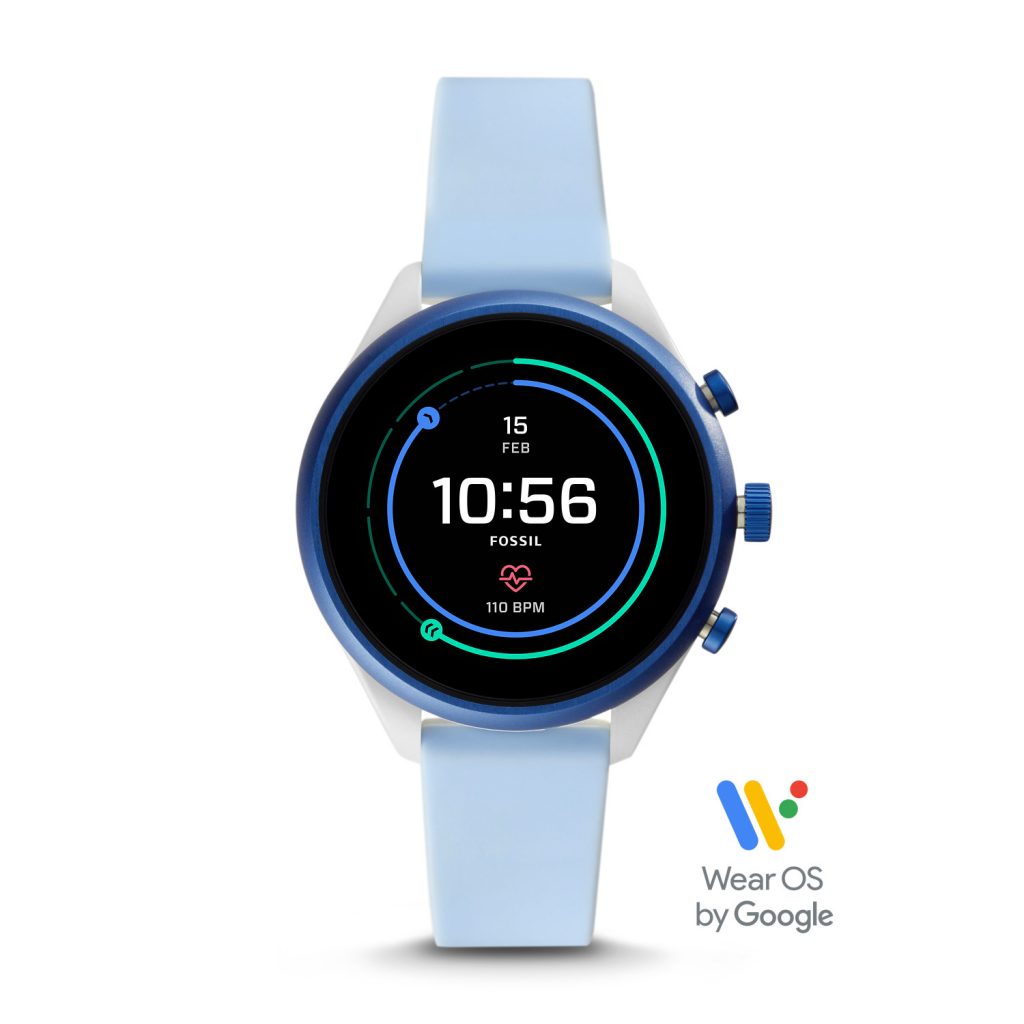 The Sport Smartwatch features plenty of functions to help you with your fitness activities. Its built-in fitness tracker enables you to track your steps, distance, and calories burned. The heart-rate tracking also measures your heart during a workout and even swimming as it is swim-proof. You can create custom goals to track your priorities as well.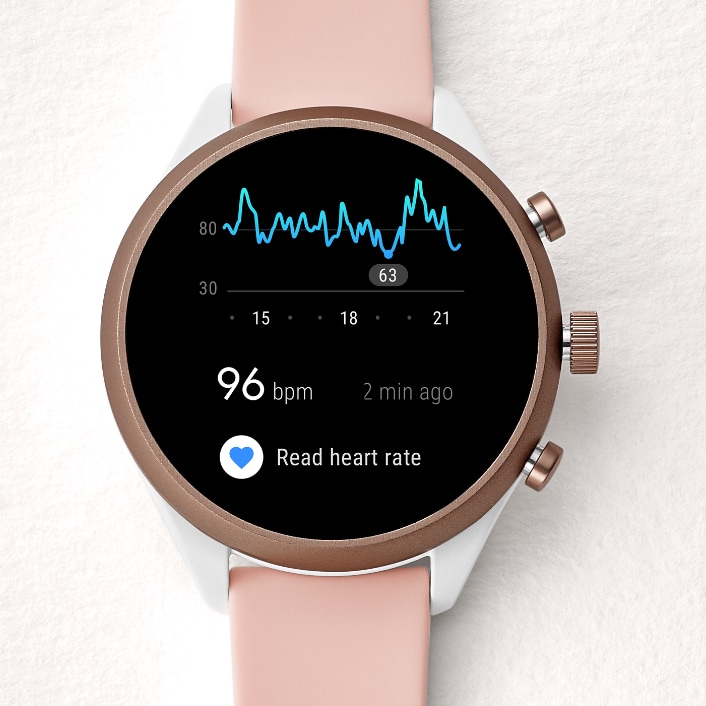 This Fossil smartwatch lets you control your music, customize your dial, change the watchband, and so much more. The possibilities are endless!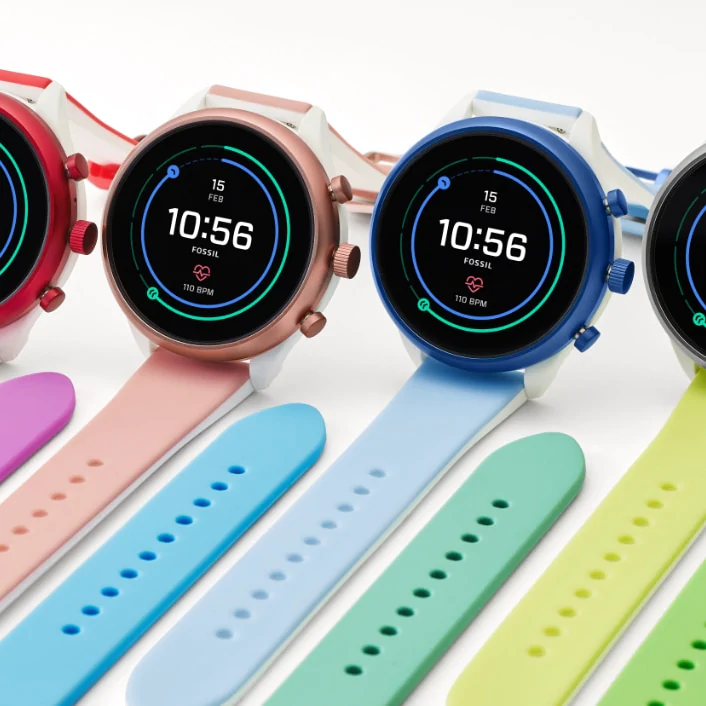 From classic pieces to modern smartwatches, Fossil watch has something for you. There is a wide selection of Fossil watches to accompany you with every occasion, no matter if it's for everyday wear, a weekend get-up, or a professional outfit. You can find a perfect Fossil watch that comes in different designs, colors, and materials to match your purpose and style. 
Wanna know more about stylish smartwatches in the market today? Read Smartwatches That Don't Compromise on Style.