In a world where Swiss and Japanese watches are abundant, it is difficult to find established brands from a different background. Which is why, in this article, we'll get to know one of the most esteemed watch manufacturers of French descent, Yema Watches. 
Yema Watches: What You Need to Know

It all began in 1948 when Henry Louis Belmont turned his dreams into reality by founding Yema, his very own timepiece company. After graduating at the top of his class, Belmont created the brand with the goal of representing French craftsmanship in the watchmaking world. Today, 70 years after its foundation, Yema has become one of the most established French watch companies out there. However, before we get ahead of ourselves, let's first delve into the different milestones in the brand's history. 
Yema Watches: 1960s – 1980s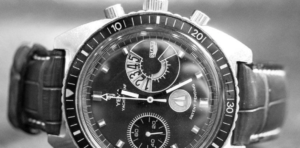 In 1963, the first-ever Yema Superman model was introduced to the world. Especially designed for divers, it featured the iconic bezel-lock and a water resistance of up to 300m. It was also used by pilots from the French Air Force, further solidifying its reputation as a reliable watch.  
Three years later, Yema became the leading French watch exporter, a title they would continue to hold until 1968. This meant that, annually, they sold over 500,000 watches worldwide. 
It was during the same year that the brand came out with the Yema Yachtingraf. Just based on its name, you'll know that this model caters to those who enjoy sailing. It is a chronograph watch with an automatic movement and a 200m water resistance. The brand would continue to create pieces based on this in the years to come. 
Along with the release of the Yachtingraf came the launch of the Yema Rallygraf as well. However, this timepiece was created for those into automobile racing. Numerous variations of the Yachtingraf exists, one of which was actually worn by Mario Andretti himself, a former Formula 1 driver. 
Aside from racing and water sports, Yema also has milestones related to outer space and polar quests. In 1982, the Yema Spationaute 1 became the first French watch on space. It was worn by Jean-Loup Chrétien during his 10-day expedition. Meanwhile, in 1986, Yema created a tool-watch to accompany Jean-Louis Etienne for his 800km journey across the North Pole. 
Present-Day Yema Watches
The brand's involvement with space missions did not stop with the Spationaute. In celebration of France's 10th astronaut mission, the Proxima, Yema collaborated with the (French) National Centre for Space Studies to create the Spacegraf back in 2017. 
Ultimately, this shows that years of being the chosen watch company by many institutions and professionals have paved the way for Yema to be the esteemed French brand they are today. 
A Closer Look at Yema Watch Collections
Now that we know more about Yema's involvement in different fields, we can better understand the watch lines they offer. At present, the brand has a total of 12 collections divided into four different categories: diving, motorsports, space & aviation, and digital. 
Diving
There are 5 collections under the diving category: Marine Nationale, Heritage Diving, Bronze, GMT, and Heritage Quartz. 
1. Yema Marine Nationale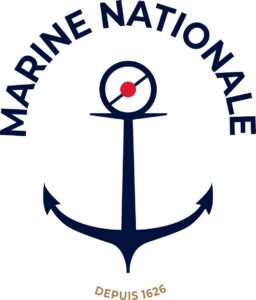 The Yema Marine Nationale collection offers a variety of models designed for the French Navy. While the brand is an official partner of the said institution, this collection is open to both army personnel and the general public alike. Lastly, Yema watches in this series has a price range of $350 USD to $1050 USD. 
2. Yema Heritage Diving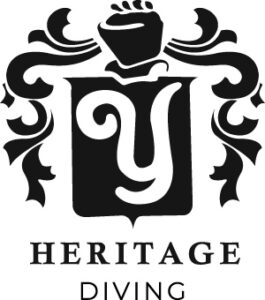 The Yema Heritage Diving collection, on the other hand, focuses on recreating some of Yema's most memorable watches such as the Superman, Navygraf, etc. The models under the current catalogue all have count-up bezels and a water resistance of up to 300m. It also has a price range of around $750 USD to $1200 USD. 
3. Yema Bronze

The Yema Bronze collection offers a selection of sophisticated sports watches. It makes use of a bronze material which will allows the watch's ageing process to be one of a kind. This does not have any implication on its durability as it will still boast utmost precision over time. With a price range of $990 USD to $1700 USD, lasting elegant design and high performance come hand in hand when talking about this series.  
4. Yema GMT

Moving on to the Yema GMT collection, this range comes with dive watches powered by 3 time-zone GMT calibers. These models perfectly fuse functionality and versatility with its highly readable dials and classic designs. Priced at $1190 USD, these watches can be worn no matter what the occasion calls for. 
5. Yema Heritage Quartz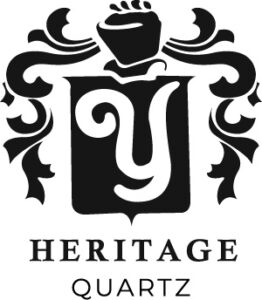 The Heritage Quartz range consists of pieces based on the 1970s Superman model. These dive watches all follow a quartz movement that caters to professionals and normal people alike. It comes in a many 4 dial colours at $490 USD. 
Motorsports
The Motorsports category consists of two collections: Heritage Chronographs and Mechanical Quartz. 
1. Yema Heritage Chronograph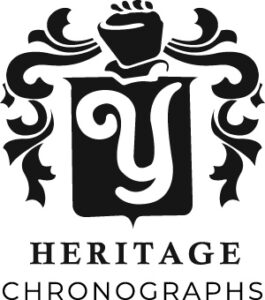 The Yema Heritage Chronographs collection makes up of pieces especially made for motorsport enthusiasts. It is heavily inspired by past racing models from decades ago. There are currently three watches in the series with prices ranging from approximately $1500 USD to $2295 USD. 
2. Yema Mechanical Quartz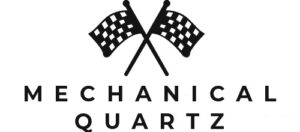 Meanwhile, the Mechanical Quartz line consists of chronograph timepieces with elegant and vintage designs. Featuring retro and cool elements, these Yema watches are bound to catch the eye of both watch and motorsports enthusiasts. Best part is these automotive-inspired watches are just under $500. 
Space & Aviation
The Flygraf, the French Airforce, and the Zero G make up the Space & Aviation category. 
1. Yema Flygraf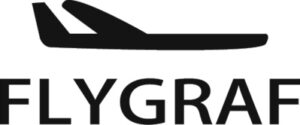 The Flygraf was first introduced in the 1970s. It consists of watches catered towards pilots and other stakeholders in the aviation industry. However, you don't have to be flying planes to get this watch. Professionals and normal people alike can get their hands on a Yema watch from this collection for $750 USD. 
2. Yema French Air Force

The French Air Force collection is one born out of an enduring relationship with the aforementioned military institution. The brand was their chosen supplier of military grade watches back in the 1970s. In 2020, Yema released a selection of new models in celebration of their renewed partnership. Lastly, these watches range from $500 USD to $1200 USD.  
4. Yema Zero G Line

The Zero G line, on the other hand, is a product of Yema's collaborations with France's Space Agency. As seen in their history, the brand has been supplying watches to French astronauts since the 1980s. The current Spacegraf models, priced under $450 USD, are an anniversary tribute to the institution's groundbreaking flights. 
Digital
Lastly, the digital category consists of the Yema Digidisc and Yema LED collections. 
1. Yema Digidisc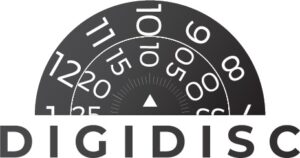 The Yema Digidisc was launched in the 1970s. The concept of a watch with a revolving disc captured the attention of many people all around the world. The current pieces, priced at $590 USD, make use of an in-house calibre with a semi-digital time display. 
2. Yema LED

Meanwhile, the Yema LED is the brand's way of venturing out to more typical digital watches. It is Yema's first collection with an LED display and is a tribute to the legendary quartz revolution. Moreover, the range consists of  Yema LED Gold at $280 USD and the YEMA LED Silver at $249 USD. 
Yema Watches' Selling Points
Here are some reasons why Yema watches are definitely worth buying. 
Impressive In-house Calibers
Manufacturing your own calibre is definitely not an easy feat even for watch brands that have been in the industry for decades now.  In 2009, Yema launched the MPB1000, which was their first in-house mechanical calibre. Since then, it has powered thousands of timepieces in their arsenal. However, they did not stop there. The brand also came out with the Yema 2000 and Yema 3000 which are impressive calibers designed and assembled in France. It is worth noting that these movements are at par with Swiss and Japan-made calibers. 
French Craftsmanship At Its Finest
We all know that the brand was founded with the idea of representing French craftsmanship when it comes to watchmaking. The best part is they succeeded and, now, Yema watches are perceived as one of the best things that France has to offer. While Swiss and Japanese watches are still abundant, it is admirable how Yema is able to compete with other brands whilst further showcasing the French art of watchmaking to the world. 
Privilège by Yema
This is Yema's loyalty program that you can be a part of as soon as you make your first purchase. There are different membership tiers which correspond to certain storewide discounts. Some other benefits include: 24/7 customer service, VIP membership cards, early access, 2-year international warranty, etc.  
Avant-garde Designs
Considering their rich history with active professionals from different fields, it is only expected that their concept revolves around progressive watchmaking in all aspects. This is something obviously present in the designs of Yema watches. Whether it is a Heritage Diving piece or a Yema LED model, it boasts the same avant-garde yet classic stylistic elements. Ultimately, there are only a few brands out there that can perfectly represent both quintessential and modern details in their watches and Yema is one of them. 
Diverse Prices
After knowing the history of the brand and revelling in its unparalleled quality, one would expect sky high prices for a Yema watch. However, one of the greatest things about them is the diversity of prices they offer while exhibiting excellent craftsmanship. With a price range of approximately $300 USD to $3000 USD, you're bound to find the ideal Yema that fits your criteria. 
Must-Have Yema Watches
Now that we've established why you should consider getting your own Yema watch, here are some of the best models in their current catalogue.
1. Yema Superman Heritage Blue (YSUP2018B-GMS)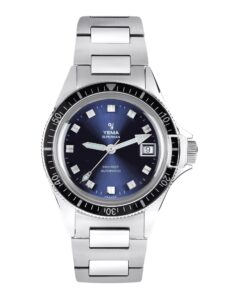 First up, we have a piece from Yema's Heritage Diving collection. The Superman Heritage Blue is a modern-day recreation of the original model. Right off the bat, it gives off that robust and powerful vibe expected of a diving watch. Best thing is you don't even have to be a diver to appreciate this classic piece because it would look good any where and any time. 
Specifications
The Superman Heritage Blue comes in a polished 316L stainless steel case and bracelet. The deep blue dial consists of luminescent square markers, shovel hands, and a date window at 3 o'clock. It also features a sapphire glass bezel with a unique bezel-lock mechanism. Moreover, it has a domed crystal  that allows for better readability thanks to its light magnifying lens.  Each of these components, from the anti-corrosion steel to the aforementioned bezel-lock, were used to create the ideal diving watch. 
In terms of technicalities, this Yema watch is powered by a Swiss Sellita SW200-1 movement. Aside from its accuracy and precision, the calibre also offers an excellent power reserve of 38 hours. Lastly, like most diving watches, it has a water resistance of up to 300m. This definitely is one of the most reliable and versatile Yema watches for men in the market. Regardless of whether you're into water sports or not, the Yema Superman Heritage Blue would make a great addition to your collection. 
2. Yema Superman Worldtime GMT Coke (YGMT21B39-CMS)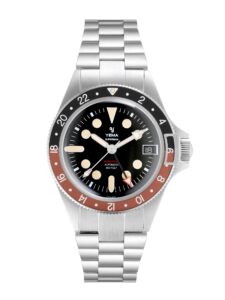 The Superman Worldtime GMT Coke is a professional diving watch under Yema's GMT collection. It takes inspiration from their Hattori era back in the 1990s, making it one of the brand's most distinct watches. At first glance, you'll immediately get a retro vibe largely because of the colours and overall design. This is the perfect vintage model for both divers and watch connoisseurs alike. 
Specifications
This Superman Worldtime GMT Coke comes in a brushed 316L stainless steel case and bracelet. Its matte black dial includes oversized hands and hour markers with a luminous coat. These elements contribute to the high visibility of the watch when used underwater. Moreover, it also features a two-toned GMT bezel in red and black, hence the name, along with the iconic bezel-lock mechanism. 
Another notable thing about the Superman Worldtime GMT Coke is that it is the brand's first watch to be  powered by the GMT in-house calibre YEMA3000. Furthermore, it runs on a GMT automatic movement with a power reserve of 42 hours. Another addition to its impressive qualities is its water resistance of up to 300m. More than just a diving watch, this model is perfect for jet setters as it can also track three timezones. Nothing short of reliable and classic, this Yema watch is where vintage and functionality meet. 
3. Yema Navygraf Marine Nationale Femme (YMHFMN34-GM)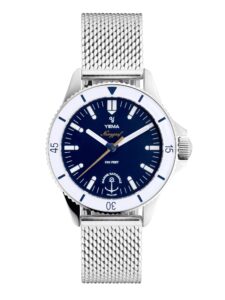 Next up, we have a lovely Yema ladies' watch from their Marine Nationale collection. The Navygraf Marine Nationale Femme is a more dainty interpretation of the 1970s Navygraf model. It also happens to be the first official watch for women in the French Navy. It is a very chic watch that would look amazing both on a dress and a uniform. 
Specifications
This model comes in a polished 316L stainless steel case and bracelet. The strap is made out of mesh for more ease of use and flexibility. Moreover, its matte blue dial includes luminescent hands and hour markers. Everything about this model, from the colours to the case back, is inspired by the Marine Nationale. Lastly, the Navygraf Marine Nationale Femme follows a quartz movement with a water resistance of up to 100m. This is definitely a functional yet stylish watch for all the ladies out there. 
Yema Digidisc Black (YDGD2020-AM)
This futuristic piece first caught the attention of people back in the 1970s. It widely popular especially among Japanese patrons of Yema. It has a very avant-garde and contemporary design which explains why it's considered as a piece way ahead of its time. This is a great watch for those who enjoy state of the art, visionary models with a hint of retro feels. 
Specifications
The Yema Digidisc Black comes in a 316L stainless steel case and bracelet. Meanwhile, the dial features two revolving discs with a numeral display. Meanwhile, its layout take inspiration from Japanese architecture but with more forward-looking elements. In terms of technical specifications, this model is powered by the in-house Yema 2000 calibre with a 42-hour power reserve and 100m water resistance. Overall, the Digidisc Black is a revolutionary Yema watch that you shouldn't miss out on. 
4. Yema Superman Bronze Bordeaux (YSUPZ20D39-AUS)
The Yema Superman Bronze Bordeaux is model from the Bronze collection. Just with one glance, you'll immediately get vintage vibes with this watch. The materials in this piece makes it a great beater watch but it can definitely complement a formal ensemble as well. 
Specifications
This Yema watch comes in a brushed bronze case paired with a brown leather strap. Its matte black dial consists of hands and hour markers with Super-LumiNova C5 coating. In addition, it also has a rather refined case back with the brand's' coat of arms logo engraved on it. In terms of technical information, the Superman Bronze Bordeaux is powered by the Yema 2000 calibre. This in-house movement features a 42-hour power reserve and 300m water resistance. 
The great thing about this piece is that the bronze will age different depending on its use and exposure. Definitely a great vintage-looking Yema watch to add to your collection. 
Final Thoughts
Yema's rich history and enduring involvement with French institutions allow them to stand out. They are truly a brand that embraces and aims to represent their roots. Overall, if you're looking for an authentic French timepiece then Yema watches is the best place to check out.
Looking for more independent watch brands to explore? Make sure to check out our article on Vintage Gruen Watches.
Photo Credits: Yema Official Website