When you think about wristwatches, chances are good you picture a businessperson running late for a meeting, checking the time on their watch. Perhaps you think of an athlete timing themselves while striving to set a new personal record. Both of those are common images, but modern watch design offers a great deal more. For instance, you'll find a wide range of watch designs that are ideal for travellers.
If you've been bitten by the travel bug, then you know you have some specific needs in a timepiece. You need something durable, that will hold up to the rigours of the road. You need something that offers more than just basic timekeeping, too.
Thus, we've compiled a list of nine watches that deliver the capabilities and benefits you need, whether you're headed one state over or travelling to the other side of the world.
1. The Seiko Astron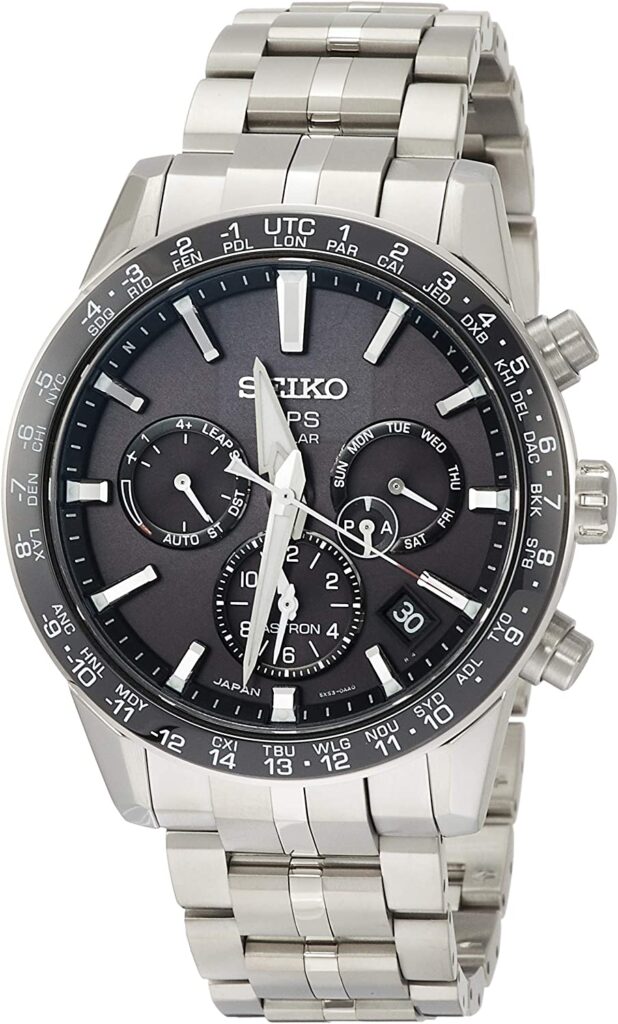 The Seiko Astron is a stunning watch, ideal for the needs of a world traveller. It offers the immense durability of stainless steel, as well as three chronograph dials.
The watch itself is GPS controlled and will automatically set to the time in a new destination on arrival, and it also features a perpetual calendar that is guaranteed to be correct through February 2100. Note that this is a solar watch, and uses light power to connect to its GPS network.
2. Citizen Eco Drive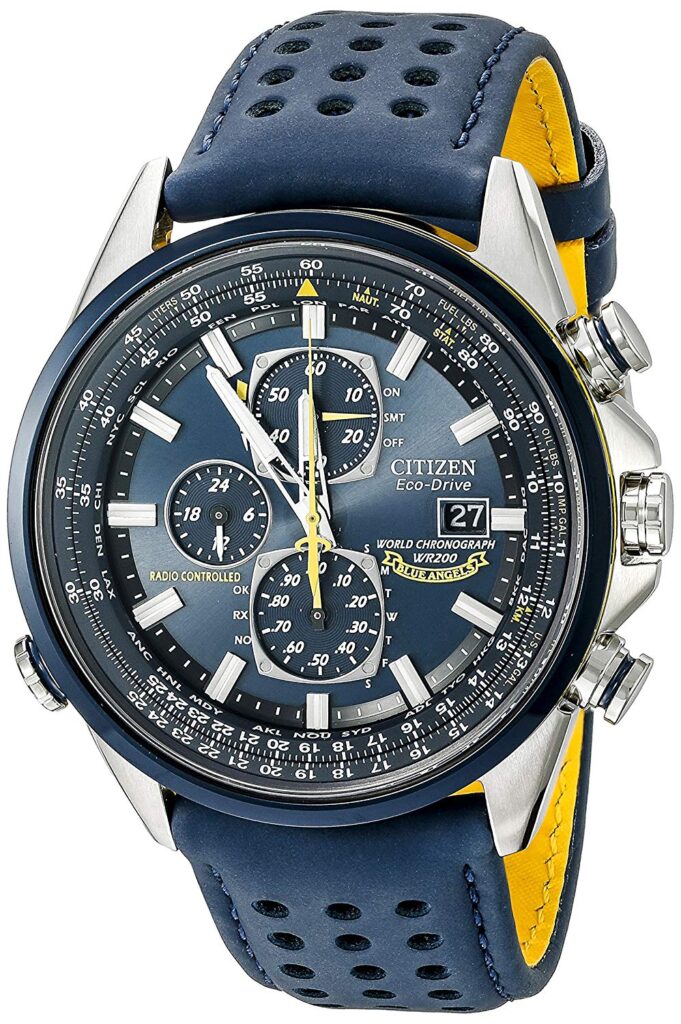 Citizen has been a popular brand for a long time now, and the Eco Drive Blue Angels World Chronograph watch helps to illustrate why. This watch features a perforated blue/yellow leather band, with an oversized blue dial surmounting a silver, stainless steel case. You'll find three chronograph dials, as well as standard time and date. Simply adjust the exterior bevel to select cities worldwide.
The hands and time markers are luminescent, so you can always check the time, even if travelling at night. The bezel itself is made from scratch-resistant sapphire, and the watch is water-resistant to 200 meters.
3. Casio G-Shock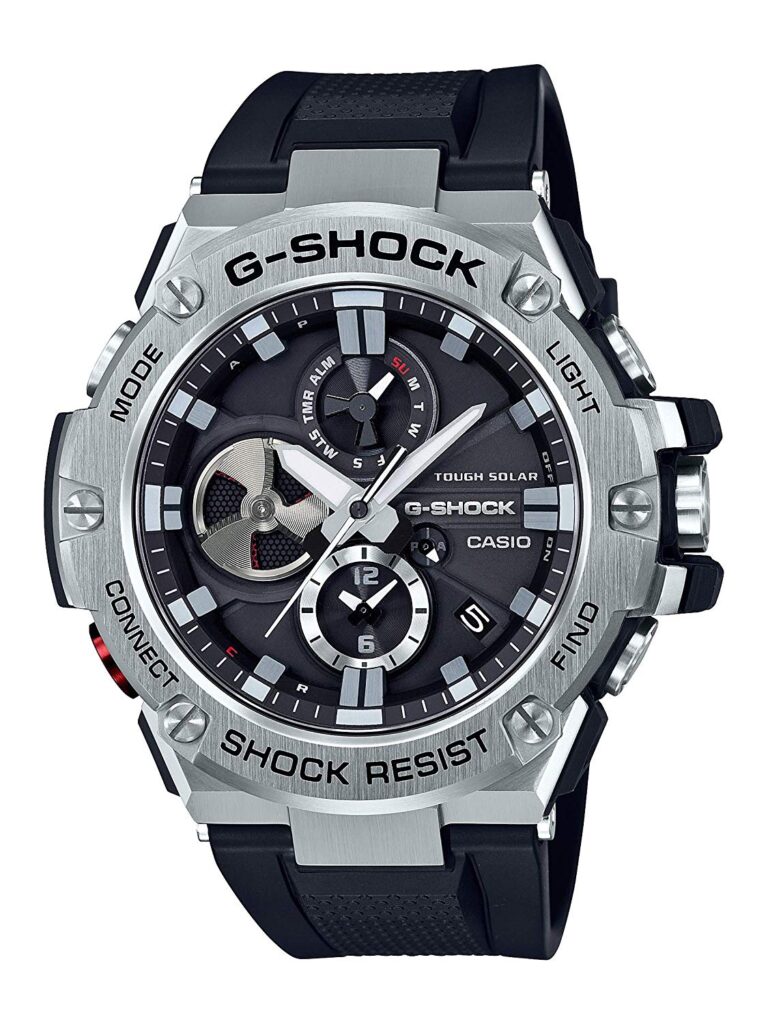 Casio is another name that's been around for quite some time, and the G-Shock is a worthy addition to this list. Designed as a tactical watch, the G-Shock features shock-absorbing material around the body for improved durability in harsh conditions. It is also magnetic resistant and features world time and 29 different selectable time zones.
You can change the time format from 12 to 24 hours, and the calendar is fully automatic. This watch is water-resistant up to 200 meters, and there is an auto LED function available, as well as four daily alarms, a countdown timer, a stopwatch, and more.
4. Citizen Eco Drive Navihawk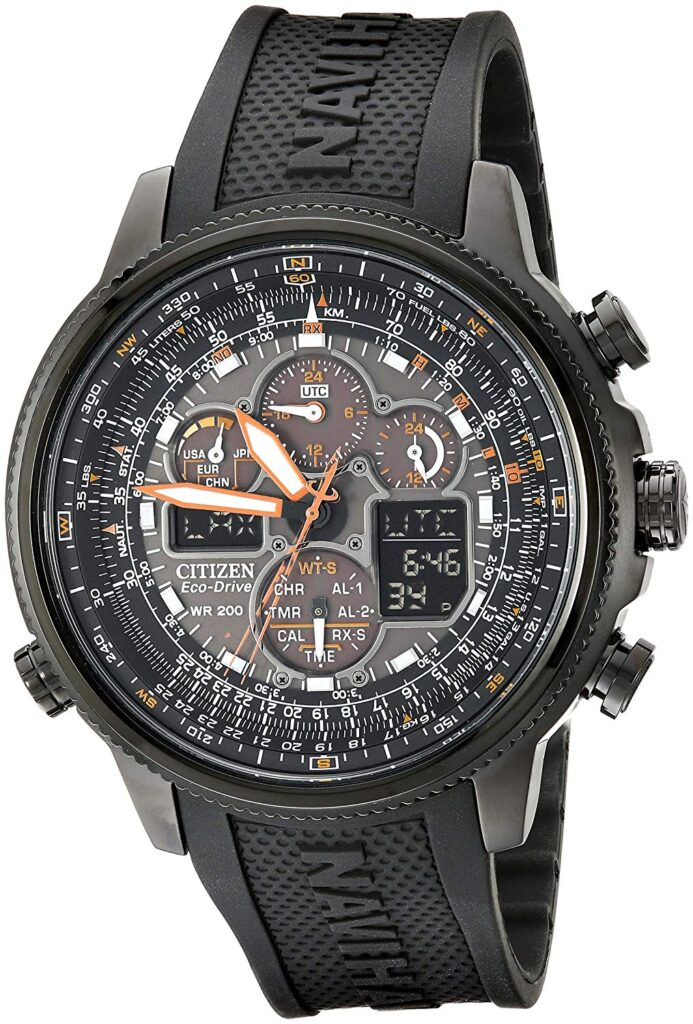 Another entry from Citizen, the Eco Drive Navihawk is a massive watch ideal for the travel junky who wants it all. It features atomic timekeeping, a perpetual calendar, multiple alarms, digital and analogue displays, and a great deal more. The black stainless steel case delivers significant durability, and the watch is water-resistant to 666 feet.
5. Michael Kors Lexington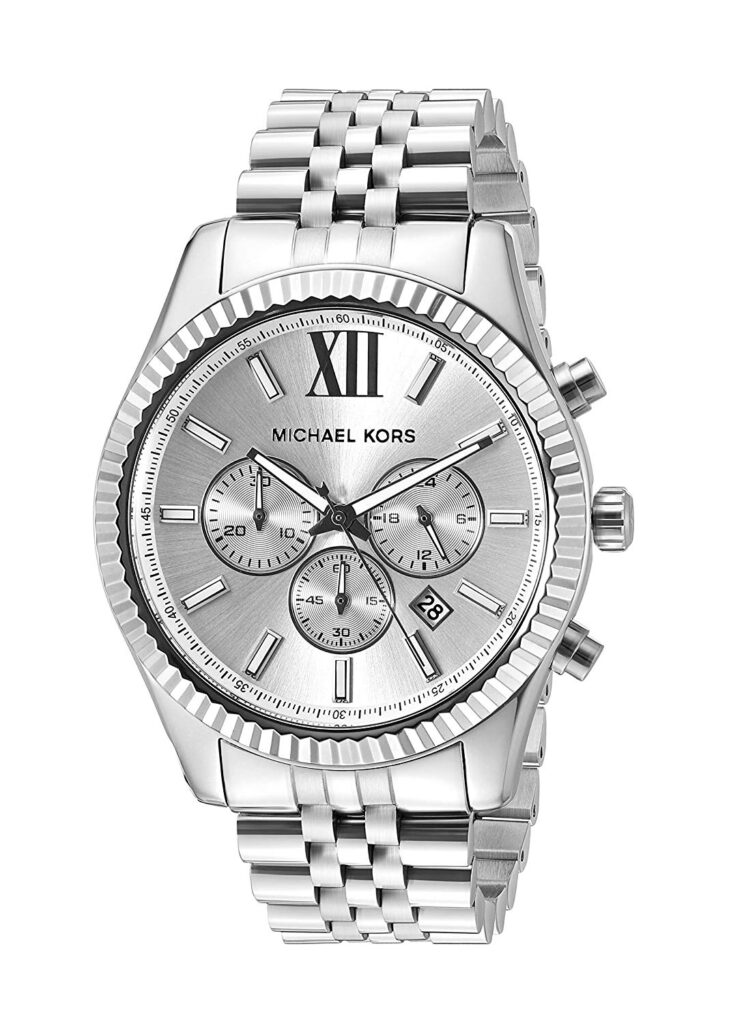 Sleek and understated, the Lexington from Michael Kors does not disappoint. It's made from durable stainless steel, and features three chronograph dials, plus the date, all powered by a quartz movement. Note that this watch is water-resistant up to 10 meters.
6. Farer Lander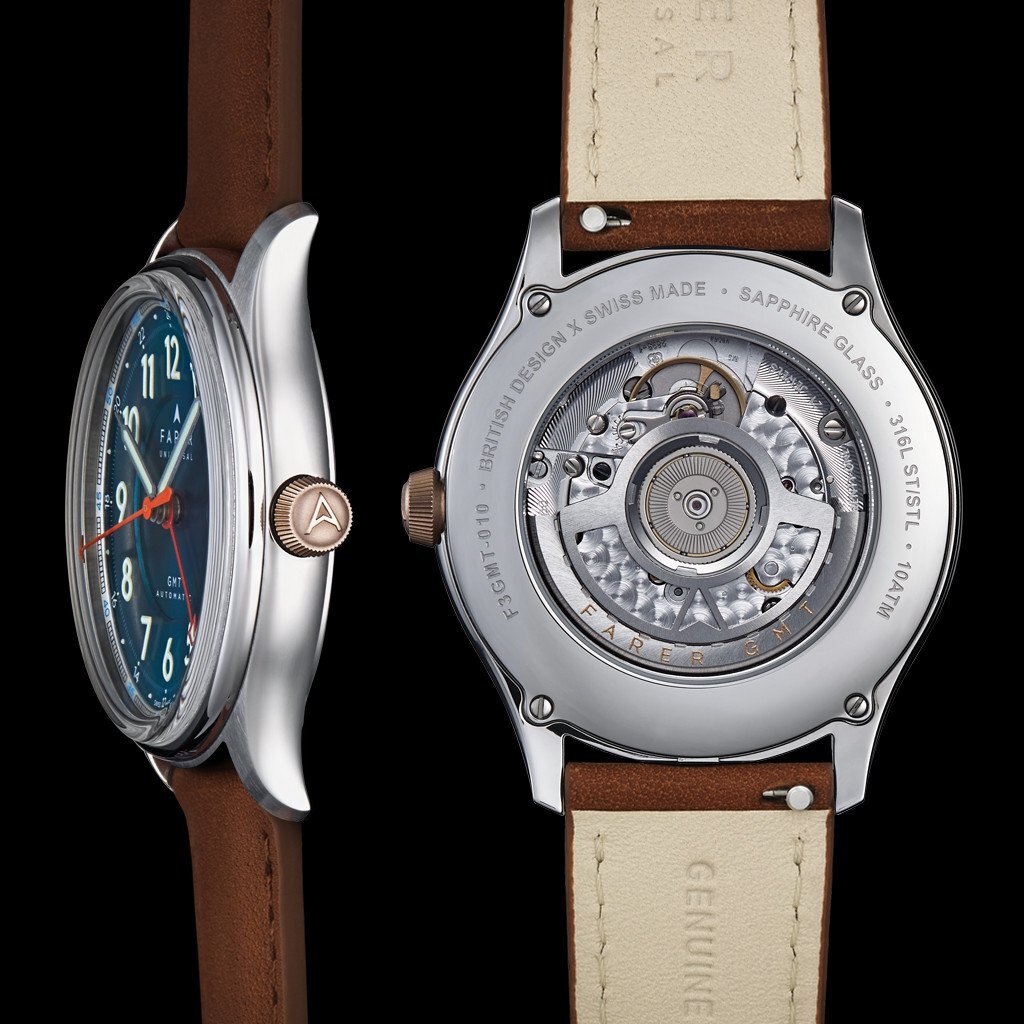 The Lander by Farer is an impressive watch designed specifically for travellers. It offers a durable leather strap and a triple step dial-in sea green to reflect the changing time of day. All the numerals are luminescent in the dark, and the watch features not three, but four hands. Finally, the watch is water-resistant to 100 meters.
7. Timex Expedition Ranger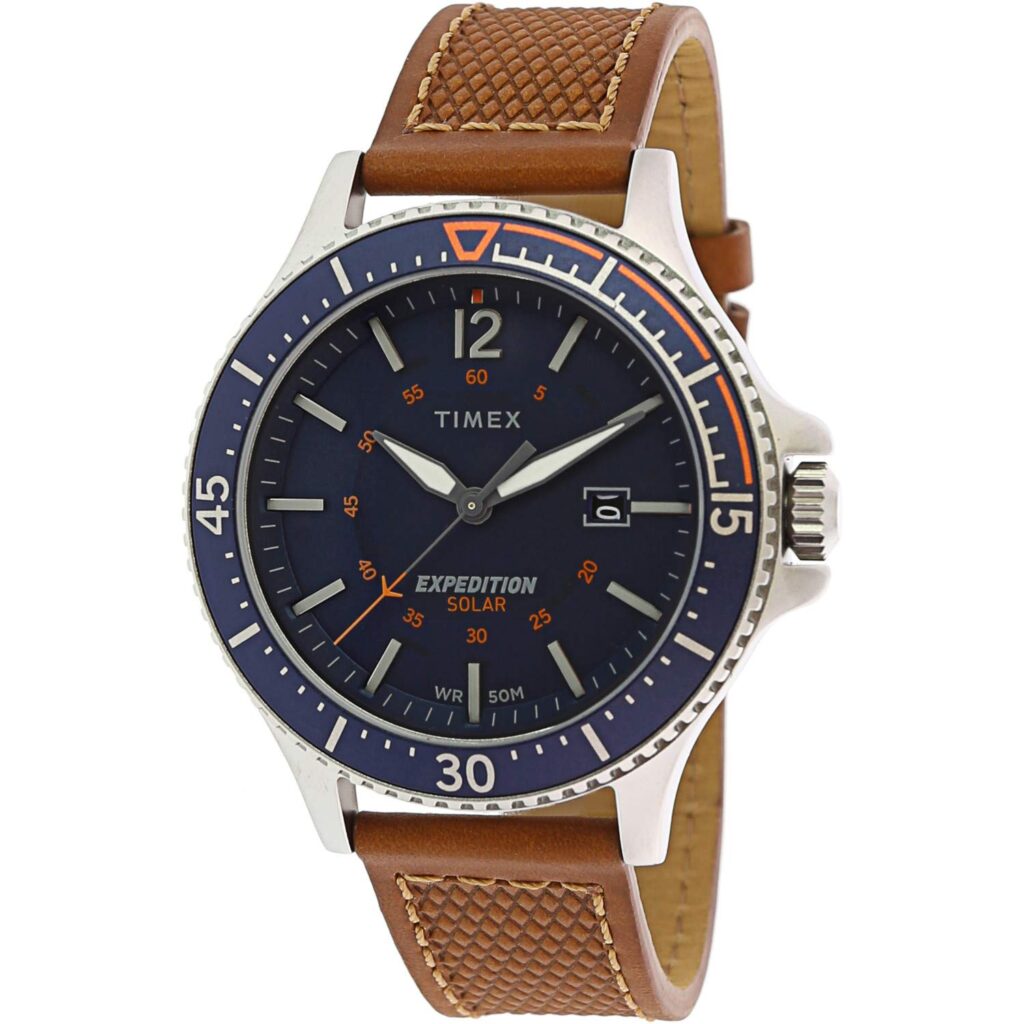 The Timex Expedition Ranger is an elegant line of related watches. Choose from stainless steel, darkened steel, or rugged leather depending on your needs. All feature adjustable bezels, the date, and precision time-telling. Side crown protectors prevent the crown from being accidentally turned, and the Indiglo treatment ensures visibility in the dark. Moreover, this watch is water-resistant to 50 meters.
8. Tissot Seastar 1000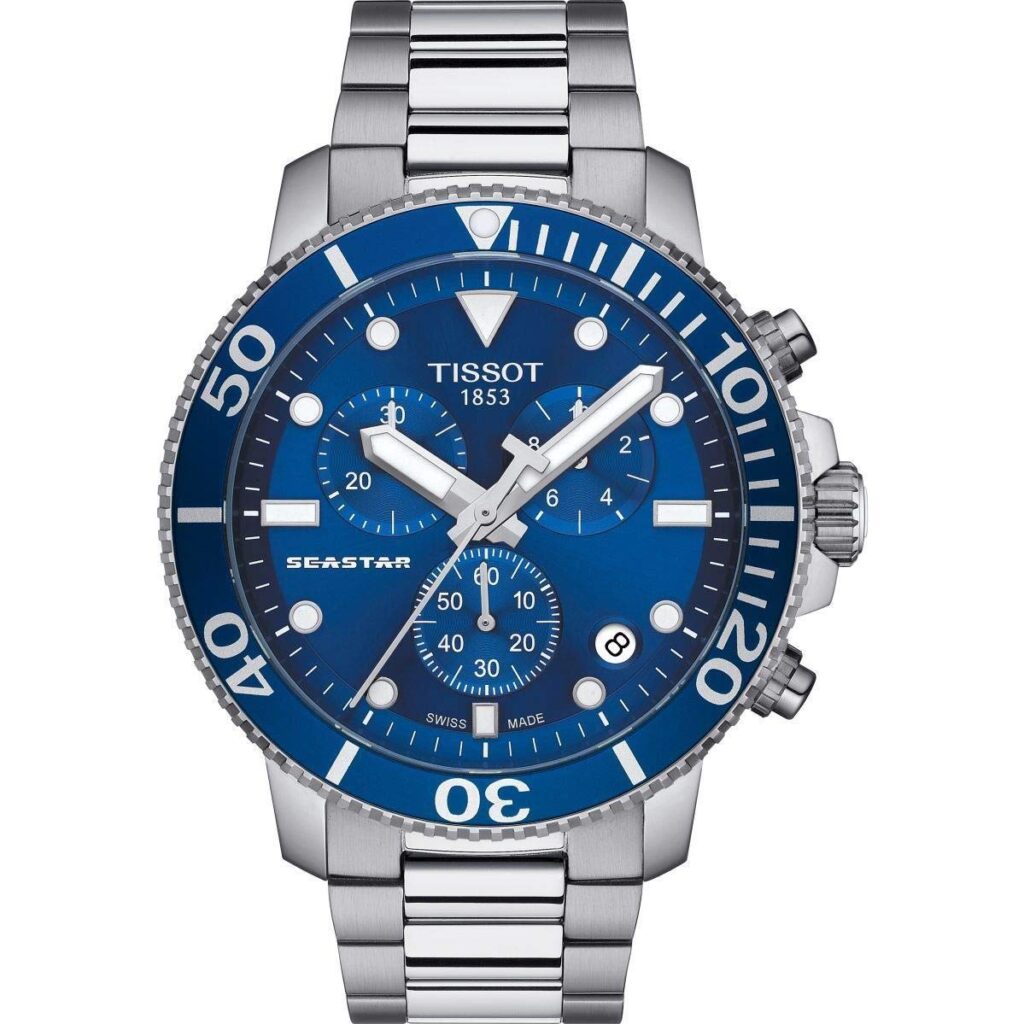 One of the most elegant watches on our list, the Tissot Seastar is water-resistant up to almost 1,000 feet, and is designed for both divers and travelers. It features three chronograph dials and relies on Swiss quartz movement. Note that the hands, numerals and date are luminescent, and the black silicone band and diver's buckle are designed for both comfort and durability.
9. Apple Watch 3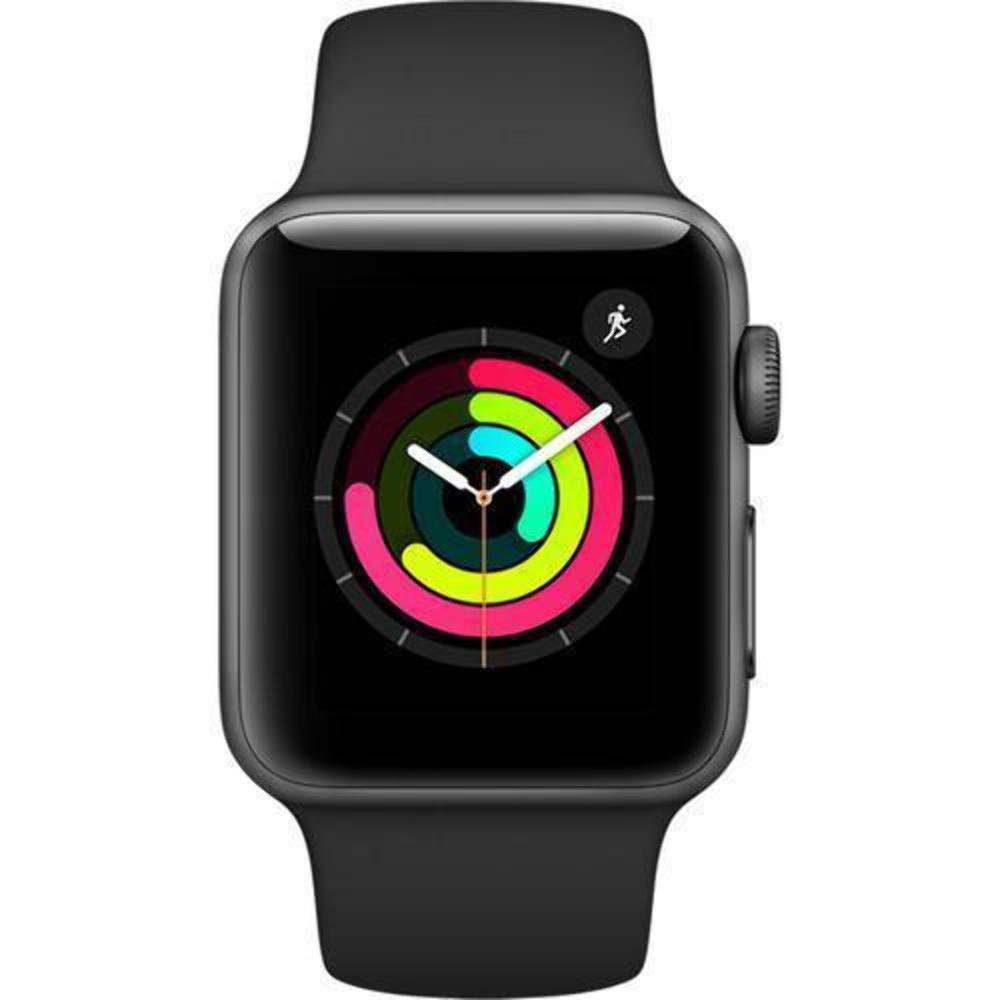 The only true smartwatch to make our list, the Apple Watch 3 is an interesting option for travellers. It integrates perfectly with Apple Maps to help ease your navigation, and the better battery life means it runs for longer on a charge. The LTE integration also means that you can take calls without your phone, tracks altitude and distance travelled, and can be equipped with a range of bands to fit your usage needs.
There's something for everyone in the list above. Have a question, or want to suggest an alternative? Drop us a line in the comments.
If you enjoyed this article, be sure to check out Top 14 Hottest White Watches for Men and Women.