Well, basketball season is officially over! With the Golden State Warriors beating out the Cleveland Cavaliers at this year's NBA finals, that's a wrap for basketball for now. For the fourth season in a row, the Cleveland Cavaliers and Golden State Warriors faced off for the 2018 basketball championship. In celebration of the NBA, we've compiled a list of the top five NBA stars and their favorite watches.
As fashion icons off the court, these elite athletes know how to dazzle and impress with their outfits and timepieces. Some like to keep it classic while others go all out with their style, but they all share a singular love for fine wristwatches. Let's take a look!
1: Lebron James (Cleveland Cavaliers)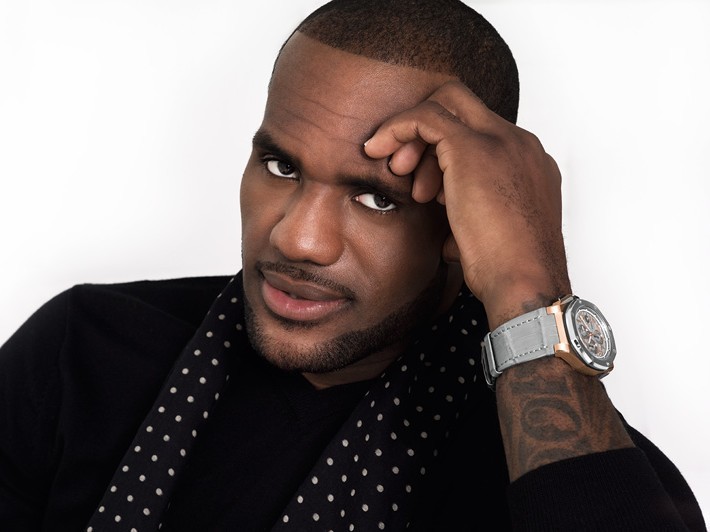 At the top of our list is Lebron James. As a 3X NBA champion and 4X Finals MVP, "King James" is considered the world's top basketball player. Off the court, he has quite an affinity for top luxury watches.
As a brand ambassador for Audemars Piguet, he can be seen sporting his AP Royal Oak Offshore Lebron James Limited Edition, which he helped design. The watch consists of a light gray and rose gold color scheme with alligator strap. Lebron is also a big fan of Rolex and likes to wear a particularly gorgeous 18k gold, black dial Rolex Day-Date II.
This season, Lebron James played his eighth straight NBA Playoffs against the defending champion Golden State Warriors. Though he did not prevail to win his fourth ring… at least we all know he has great taste in timepieces.
2: Kevin Durant (Golden State Warriors)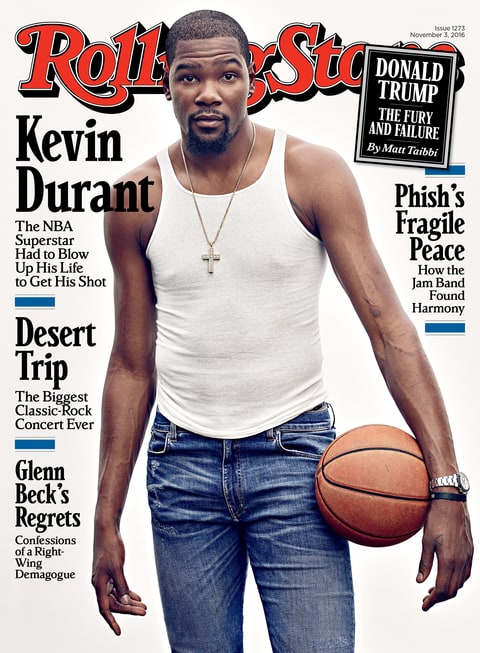 Arguably the second-best basketball player in the world, Kevin Durant just won his second consecutive title playing against the Cleveland Cavaliers this season. Standing at almost seven feet tall, "Slim Reaper" has a skillset unseen in most players his height.
Previously playing for the Oklahoma Thunder and now having won a championship in 2017 during his first season with the Golden State Warriors, Kevin has enjoyed a greater level of success over the past year or so.
To compliment this success, Kevin can be spotted with a Rolex on his left wrist. More specifically, a Rolex Daytona in stainless steel with black ceramic bezel. This superb chronograph certainly looks good on the NBA champion's arm.
3: James Harden (Houston Rockets)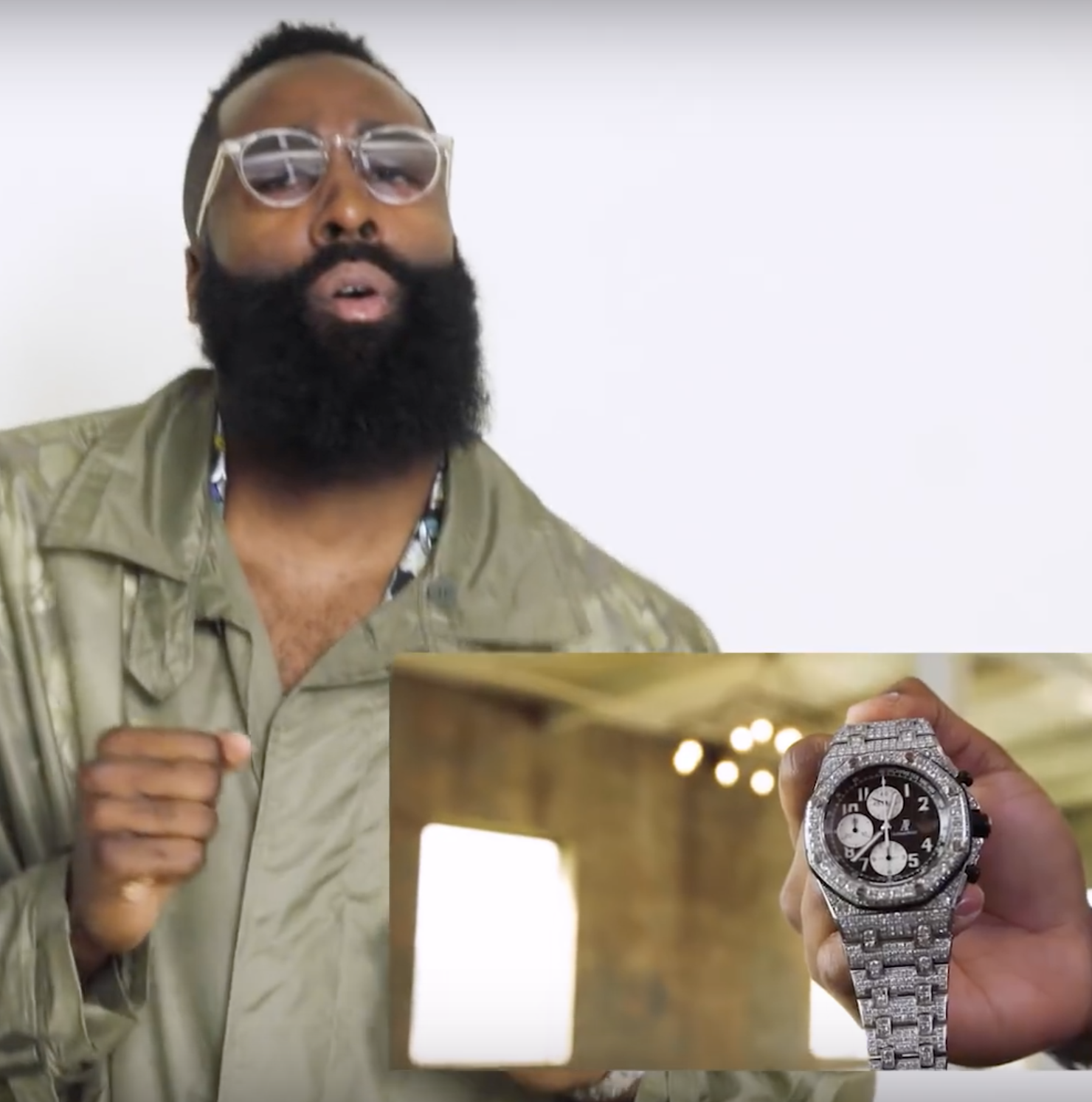 James Harden, also known as "The Beard," is no stranger to style. As one of the most fashionable athletes in the world, he can be seen wearing the latest fits, from Chanel sneakers to Dries Van Noten satin shirts. His wristwatches are equally eye-catching.
When he's not pummeling opponents with his prodigious Eurostep moves and step-back jump shot, James likes to sport one of two watches: the Rolex President Day-Date in yellow gold and a custom Audemars Piguet covered in diamonds.
James is a quiet man, and so he lets his beard, clothes, and watches do all the talking. He may have been beaten in the Western Conference Finals this season, but it will take a lot more to knock The Beard off of the NBA fashion icon podium.
4: Stephen Curry (Golden State Warriors)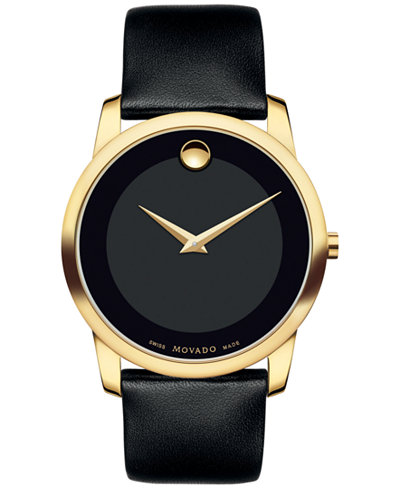 As a 3X NBA champion, Stephen Curry has revolutionized the league with his amazing ballhandling skills and unlimited shooting range. Armed with the quickest release in the game, Steph "The Chef" Curry is cooking up the competition.
Just like on the court, Steph has winning style off the court as well. This includes a rather large watch collection containing his preferred timepiece, the Movado Museum Classic. Elegant and timeless, this watch (with gold case, black dial, and calfskin strap) perfectly embodies the classic, understated style of possibly the greatest shooter of all time.
Again, Steph faced Lebron James in the NBA Finals. Even though Steph and his team took home the W this year, both players know how to accessorize with outstanding timepieces.
5: Russell Westbrook (Oklahoma Thunder)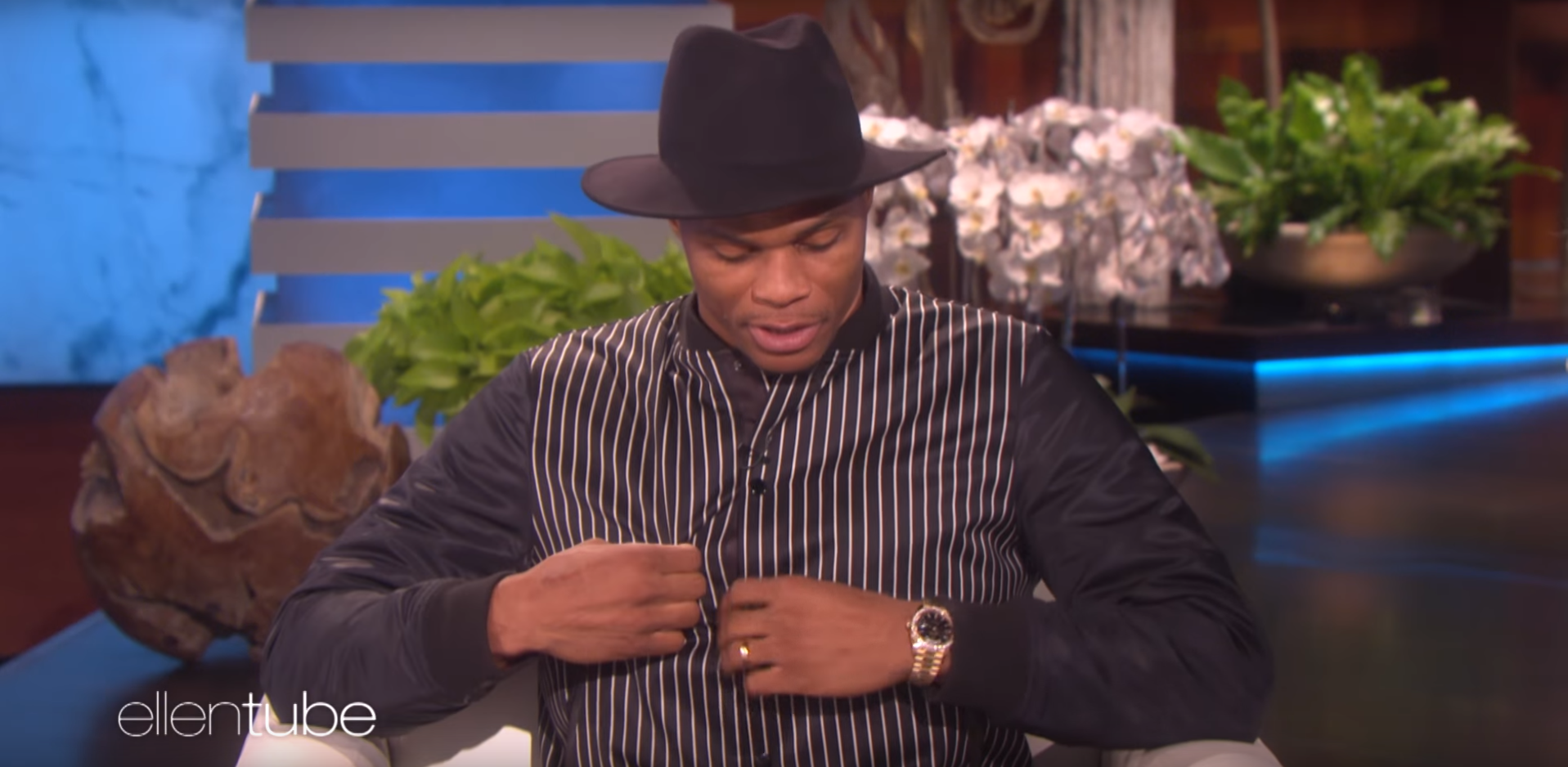 Rounding off our list is Russell Westbrook. Named 2017 NBA Most Valuable Player, "The Brodie" is a commanding force both on and off the hardwood.
Known as a courageous fashion icon in the NBA, Russell does not shy from wearing some of the most striking (and sometimes head-scratching) apparel. When it comes to wristwatches, however, the Oklahoma Thunder star likes to keep it classic.
Previously a brand ambassador for Felix Baumgartner and Zenith, Russell enjoys pairing his outfits with high-end sports watches. As of late, his go-to timepiece has been the Rolex Day-Date resplendent in yellow gold, black dial, and diamond bezel.