Unless you are a hardcore watch collector, Elgin watches might sound new to you. Elgin may not have stood out like the other known Swiss brands or counterparts such as Hamilton, but this American watch brand is still recognized for producing numerous fine and distinct jewelled watches. 
Elgin watches have been in existence as one of the largest, true-American watch manufacturers for about 100 years. They have made about 60 million watches over that course. Today, their antique and vintage watches are some of the most in-demand in the market. This makes them one of the favourite brands among collectors. 
So why do vintage watch collectors and enthusiasts love Elgin watches so much?
Are Elgin Watches Valuable?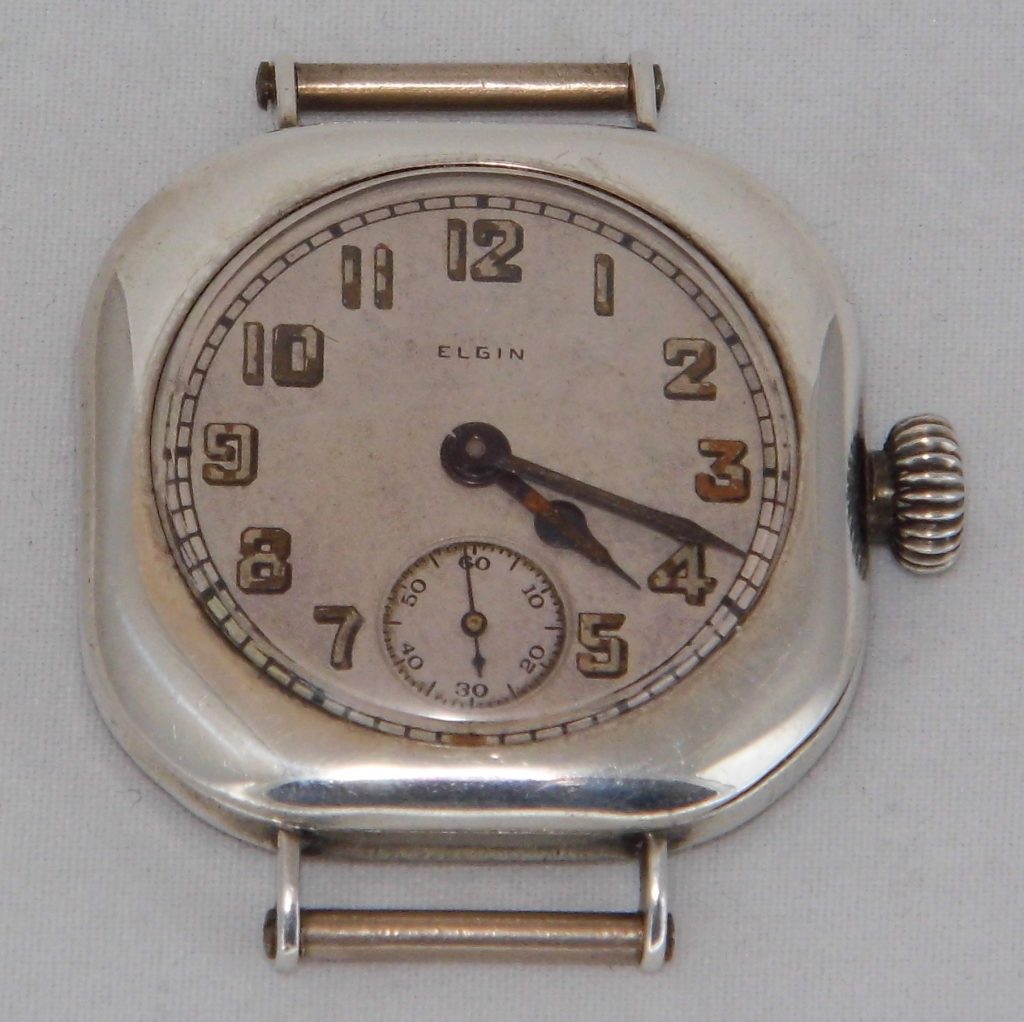 Even today, most of Elgin watches are in good working condition and can still be practical to use. You can purchase them from $50 to $300, while the rarer and more luxurious pieces may cost you more than $1,000. This is quite an affordable deal if you compare it to both other Swiss vintage watches or other American brands such as Hamilton and Waltham. 
So, if you've got a vintage Elgin piece on your hands you could definitely make a small profit. However, we think that Elgin pocket watches make a nice collector's piece.
Elgin is the largest American manufacturer of jewelled watches in the world. Additionally, Elgin watches symbolize America's emergence from being an agricultural nation to an industrialized one. 
History Behind Elgin Watches
As the American Civil war was about to end in 1864, the National Watch Company was founded. It later changed its name to "Elgin National Watch Company" and "Elgin National Industries" because they are mostly referred to as "watches from Elgin" or "Elgin watches" by the public and watch trade.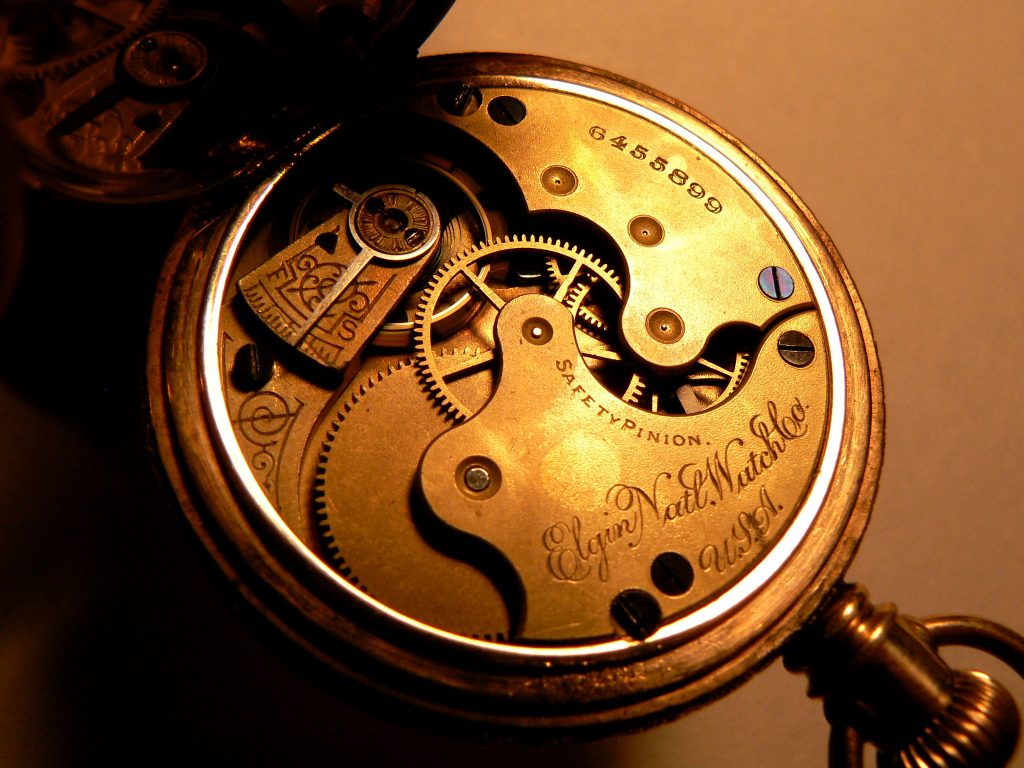 The first Elgin movement was made in 1867 in honour of one of its founders, Benjamin W. Raymond. It was an 18 sized railroad grade watch with a key wind, full plate design, quick train and straight-line escapement arranged to set on the face and was adjusted to the temperature. At that time, this watch only sold for $117. But several years later, the city of Elgin bought it at auction for $15,000.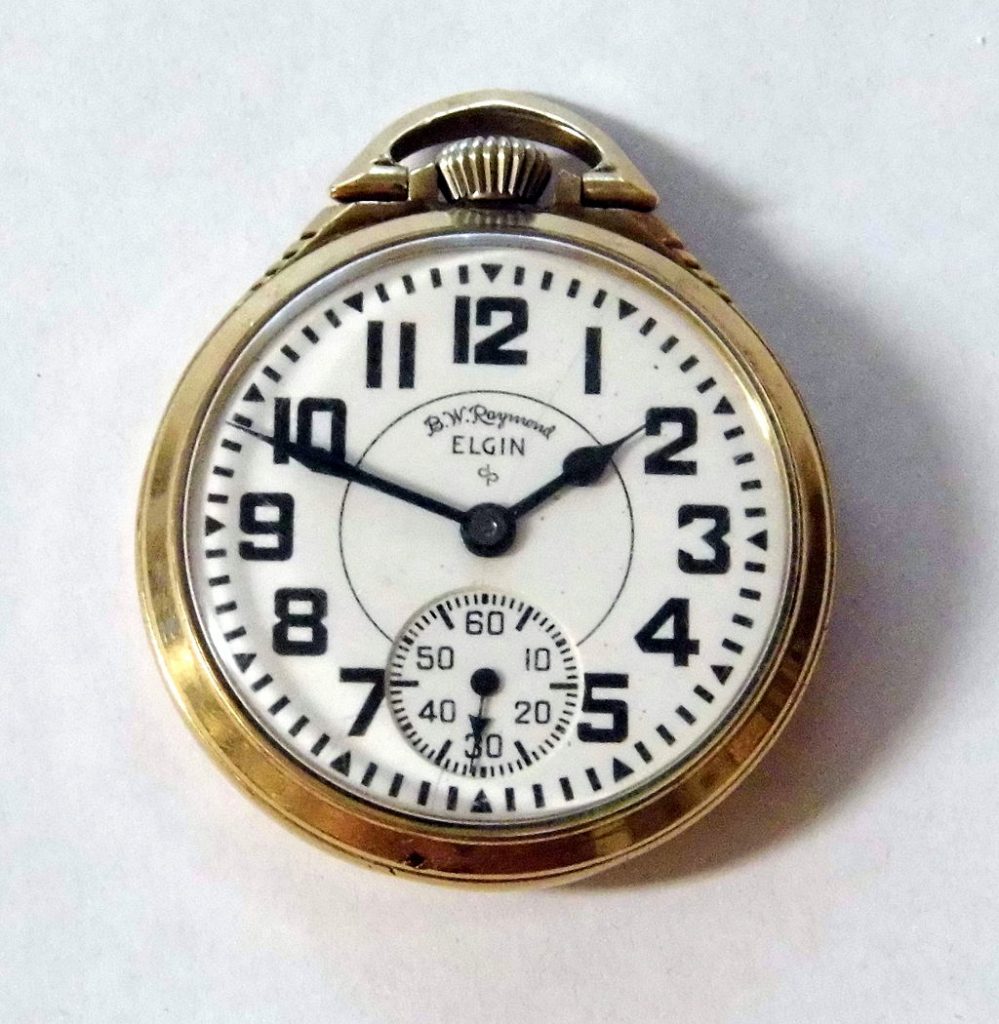 In 1910, the Elgin National Watch Company pioneered its first wristwatch, leading ahead of other American watch companies. Elgin watches produced many of the self-winding wristwatch movements such as 607 and 618 calibres (bumper wind), and 760 and 761 calibres (30 and 27 jewels).
Elgin watches also played a role in history during World War I and World War II. In WWI, the manufacturing site workers taught repair techniques to hundreds of U.S. military soldiers. While in WWII, Elgin began to craft timepieces and other watch parts for the military. 
Mass Production Of Elgin Watches
The mass production of high-quality pocket watches using machine made, interchangeable parts was the underlying idea of Elgin. Most of Elgin watches were hand-made around 1850. This means that if a part broke, you would need someone with the skills and tools to fix or replace that part.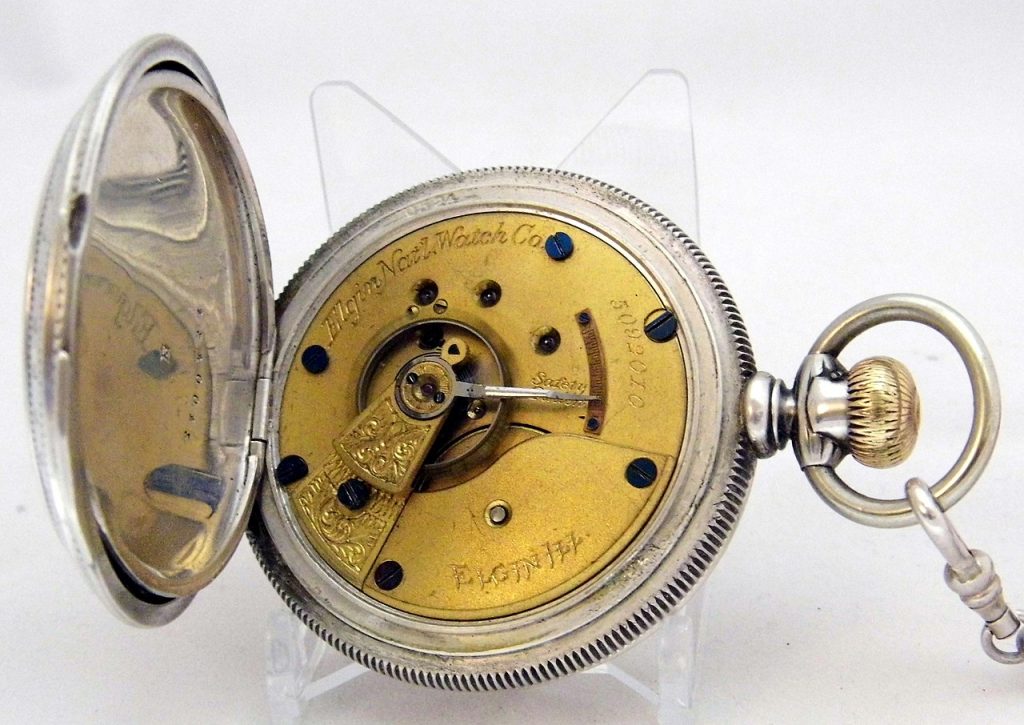 Elgin realized that there was a huge market for good quality watches that could be sold and cheaply repaired with the use of factory-made replacement parts that didn't require hand adjusting. Their goal was to dominate the mid-grade American watch market by producing not the best nor the cheapest watches. Elgin watches have achieved this and became successful for decades, along with a powerhouse name like Waltham Watch Co. 
The high volume, mass production of Elgin watches ensures a relatively lower cost, compared to other vintage watch brands. This cheap and easy access is the particular reason why vintage watch collectors pursue this brand. The prices range from a few hundred to thousand dollars depending on the model and the quality.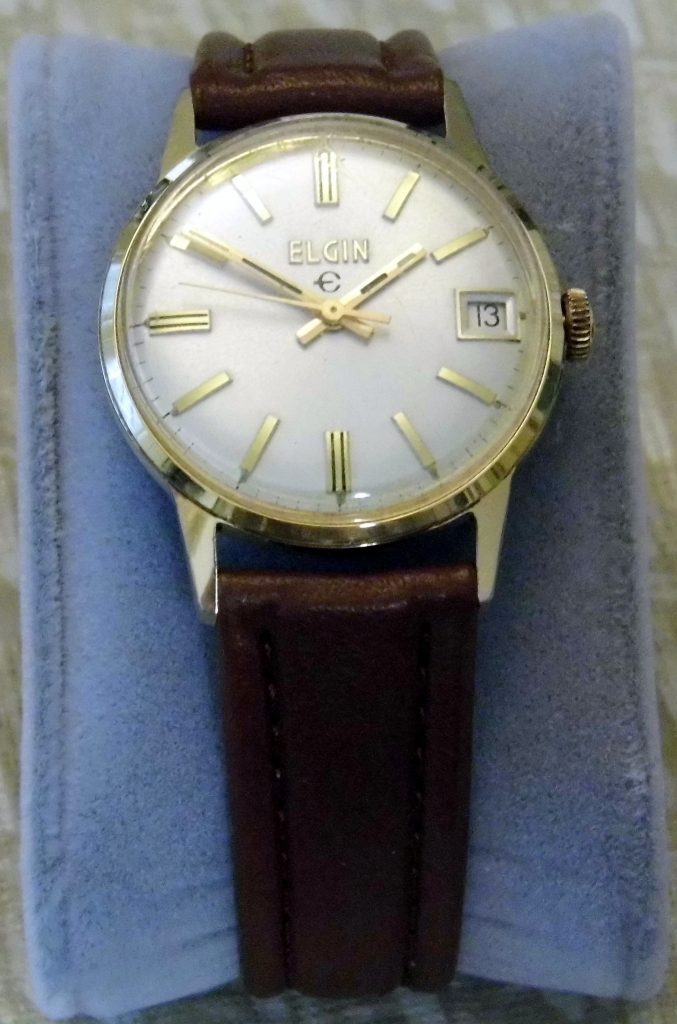 Elgin Pocket Watch
Elgin is most notable for its pocket watches. There are many styles available based on the purpose of the watch and which decade it was made. Most of them are railroad watches or "standard watches" because they are designed according to railroad industry standards.
Railroad pocket watches are one of the highest grade watches during that time. Elgin pocket watch made sure that the railway trains run on schedule.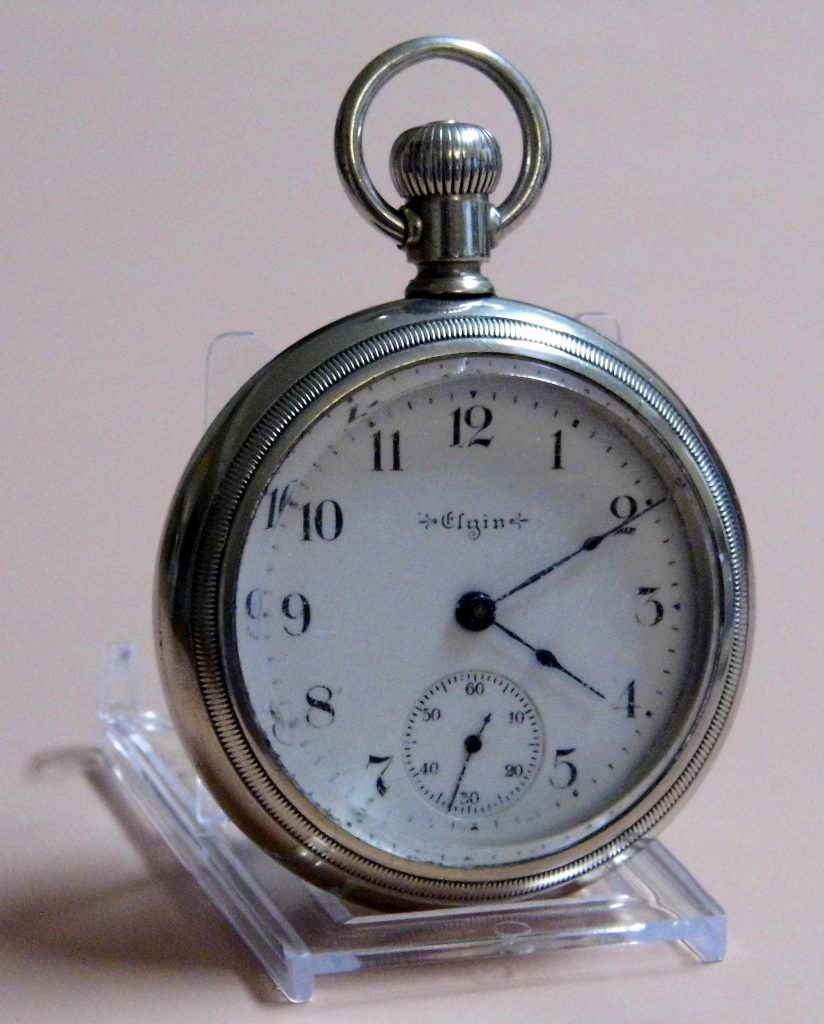 You can choose from cases that cover the entire watch face such as open face pocket watches or hunter pocket watches. There are engravings on the bezel or hunter case that help determine which era they were made. 
In general, railroad pocket Elgin watches range from anywhere from $200 to $5,000. It depends on the material it is made of, the significance of the model, and the year of production. The significant and practical function of Elgin pocket watch may be why vintage collectors love this watch brand.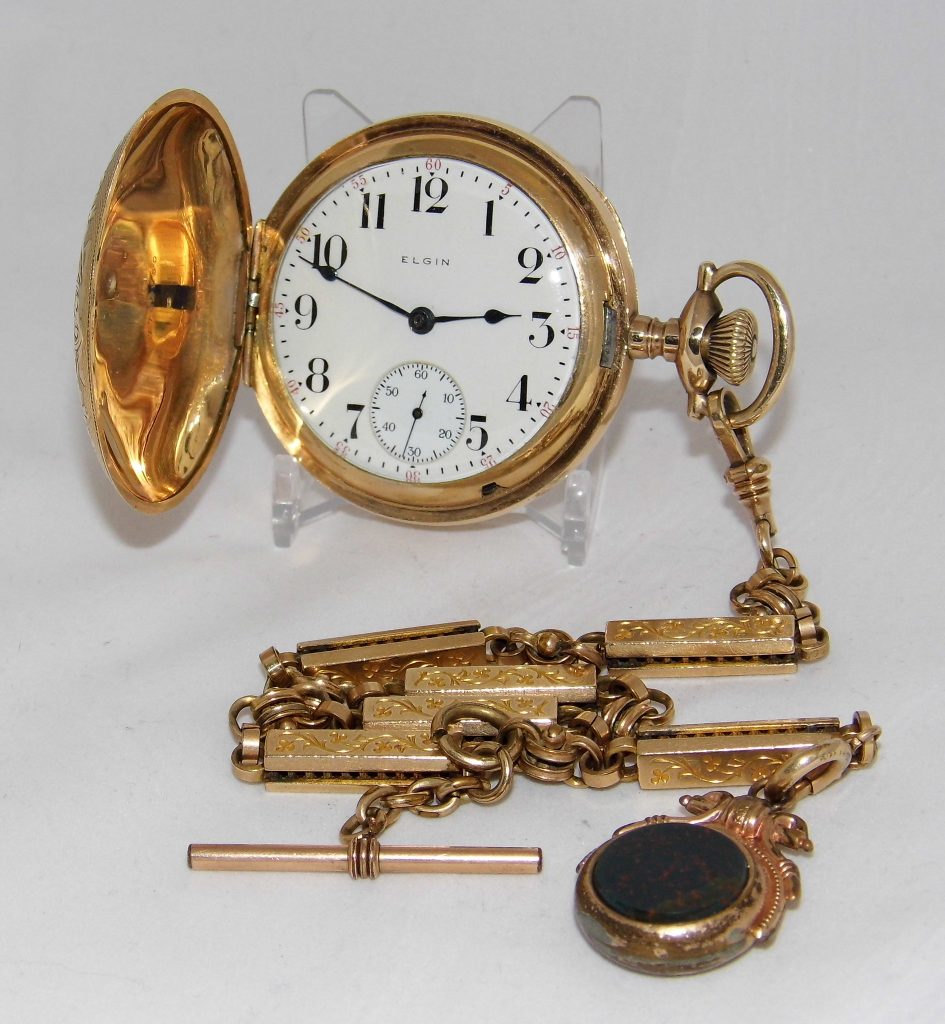 Elgin A-11 Military Ordinance Watch
During World War II, Elgin made military watches under the A-11 production standard, as well as other manufacturers such as Bulova and Hamilton. Elgin watches hold the "official" version of the A-11 as documented in TM 9-1575 from the War Department. 
The Elgin A-11 Military Ordinance Watch has a standard design with a black or white dial and contrasting hands. These watches helped the Allies win and enabled them to fulfil contracts ahead of time.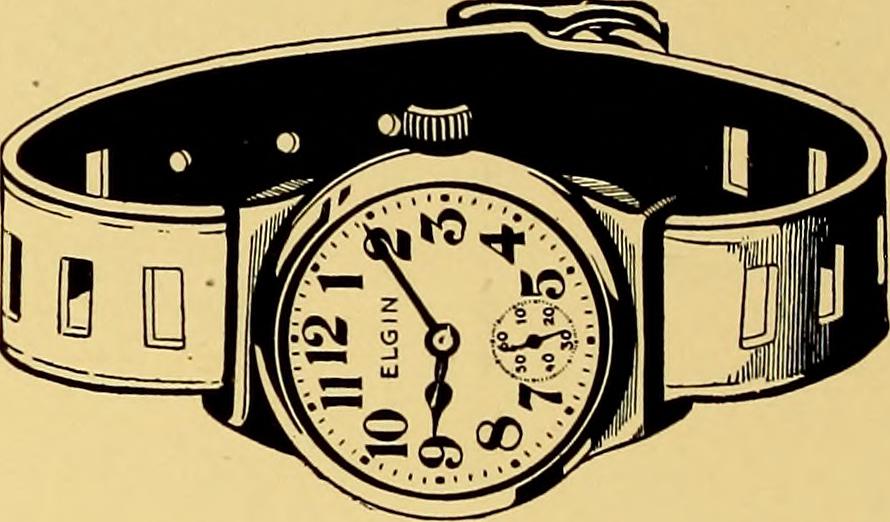 A good quality Elgin watch from the mid-1940s costs between $500 to $1,500. Although, prices will vary recently depending on the era of the model. 
Lord Elgin Watch
Lord Elgin Watches are often made with gold plated cases and leather straps. This collection consists of classic dress watches for men, perfect for business and formal evening occasions. 
These watches come in different shape cases: square, circular, and rectangular. The style of Lord Elgin watch is very elegant and refined. Interestingly, no two models look similar to each other. 
Lord Elgin watches are very accessible as well, which is why they are a perfect choice for beginner vintage watch collectors and enthusiasts. The prices usually start at around $200.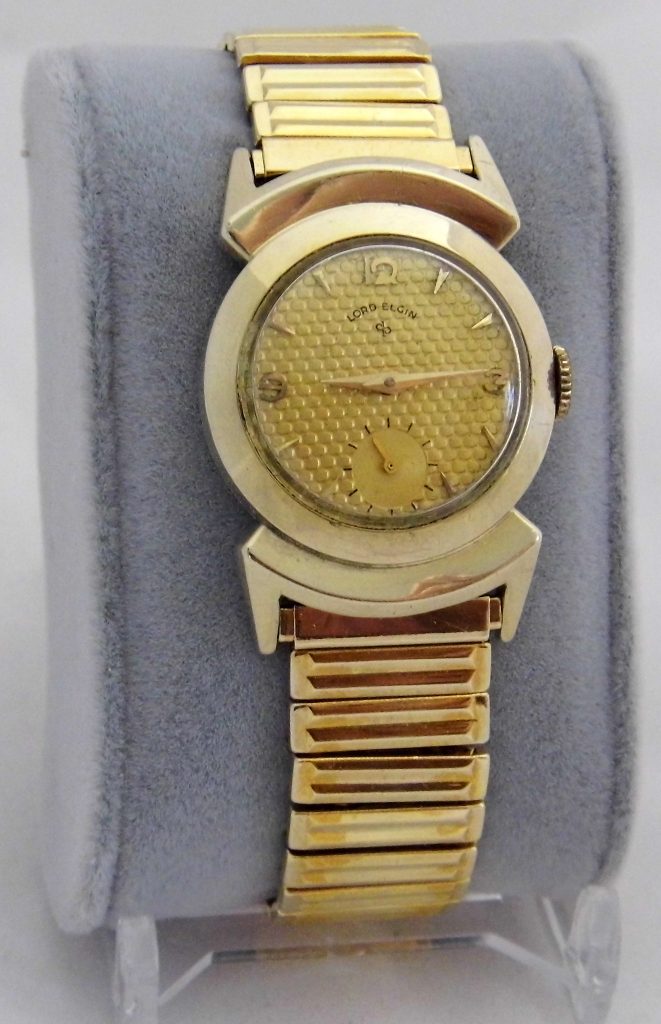 There is no doubt why vintage collectors love and patronize Elgin watches, it is a reliable brand when it comes to mass-producing solid, quality watches. 
Because of that, Elgin watches significantly hold a historic and timeless quality. Purchasing one is like owning a piece of American industrial and manufacturing history. A legacy that lives on in their pocket watches or wristwatches. 
Elgin watches continue to be a popular brand among the antique and vintage watch market, making them indeed a valuable piece to own for watch collectors and enthusiasts.
If you would like to get to know another unfamiliar yet amazing vintage watch brand, head on over to Everything You Need To Know About Gruen Watches.