David Beckham used to play soccer. And he played really well. Sometimes we need to remind ourselves that the perfectly coiffed star wasn't always a jet-setter, fashion icon, and husband to the equally famous Victoria Beckham. But one thing the ex-midfielder has always been is a lover of luxury watches.
Rolling With The Rolexes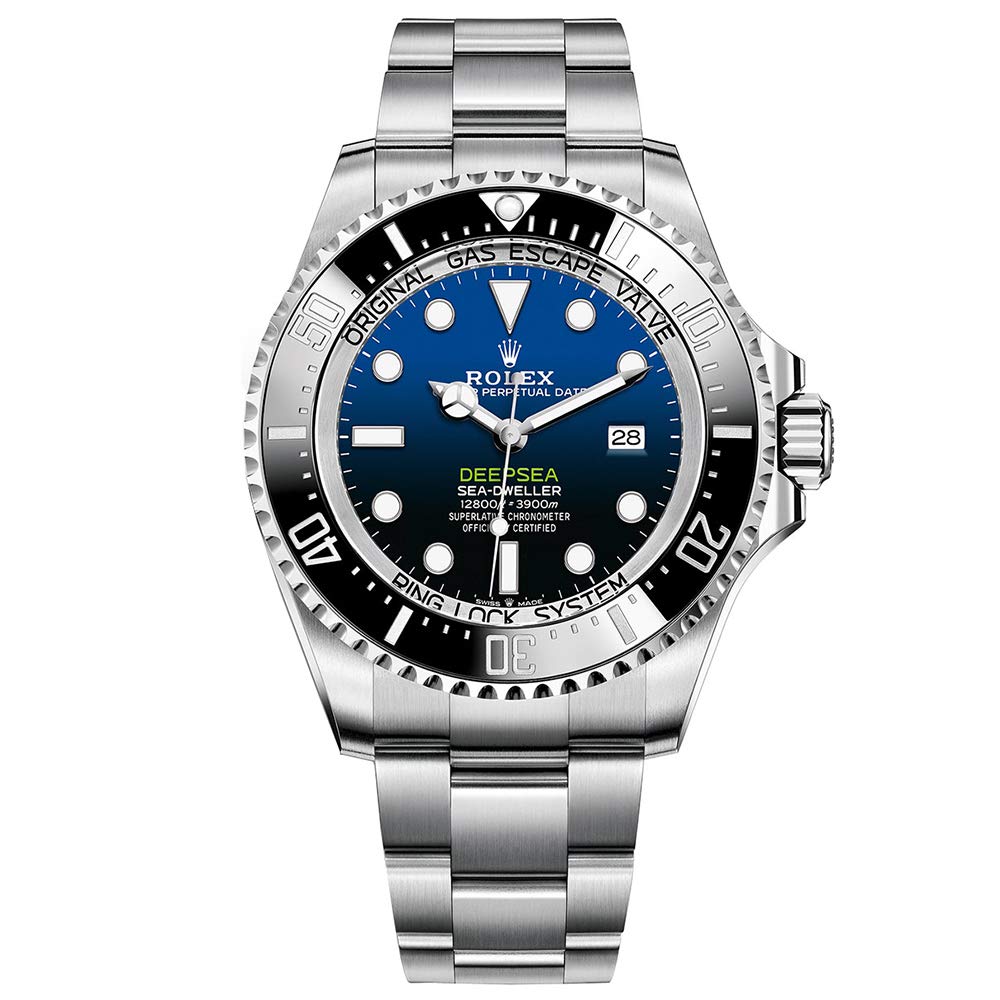 Oh, how Beckham loves Rolexes! Here are just a few from the famous footballer's massive collection.
The watch you'll see on David Beckham's wrist more than any other is a Rolex Sea-Dweller. His sporty-yet-elegant go-to model is the same 116600 Ceramic Black that's graced the wrists of deep-sea diving elites for generations. Waterproof to a depth of over 12,000 feet, the stainless-steel timepiece has a ceramic rotatable diver's bezel and helium escape valve. Its sleek black dial features luminous markers. In addition, the watch sports a stainless-steel oyster bracelet with a glide lock clasp.
Earlier this year, Beckham touched down at Tokyo's Haneda Airport wearing an extravagant Rolex Yacht-Master II. The classic regatta chronograph has evolved since its launch in the 1950s. Nevertheless, it has always kept its elegant and sporty nod to sailing. You can put one on your wrist if you have an extra $55,000 lying around.
Sure, the Rolex Submariner has been spotted on the wrists of many celebrities. We've seen Brad Pitt, Ashton Kutcher and Charlize Theron wearing it. There's even a photo of revolutionary icon Che Guevara wearing a model. But the model Beckham wore for the cover of GQ magazine is pretty darned special even by celebrity standards.
Some Models
Beckham's vintage 5513 is a limited edition with a black bezel, matching black matte dial, and NATO strap. Produced from 1966 to 1984, the Submariner 5513 has seen minor style changes over the years. However, it has always retained its iconic look with a two-line no-date dial that's immediately recognizable by watch enthusiasts.
Speaking of vintage Rolexes, one of the coolest watches David Beckham wears has got to be the GMT-Master 1675. Its retro-chic design takes one to the stylish heyday of the 70s without feeling dated.
The two-tone gold-and-steel model we've seen Beckham wearing is customized with a wide leather strap that makes it even more stunning. Epitomizing adventurous international style, the GMT-Master made its debut in 1954 and was specially designed for Pan Am pilots to monitor dual time zones.
Another classic Rolex Beckham likes to wear is an Oyster Perpetual Datejust. The watch was a marvel at the time of its debut in 1945, largely because it was the first wristwatch to automatically change the date.
While it has evolved over the years, the Datejust has kept its classic design that today makes it one of the world's most recognizable watches with its champagne-hued dial and 18 carat gold hour markers. Beckham has swapped out the traditional link metal bracelet for a sporty black leather strap.
David Does Extravagance With Patek Philippe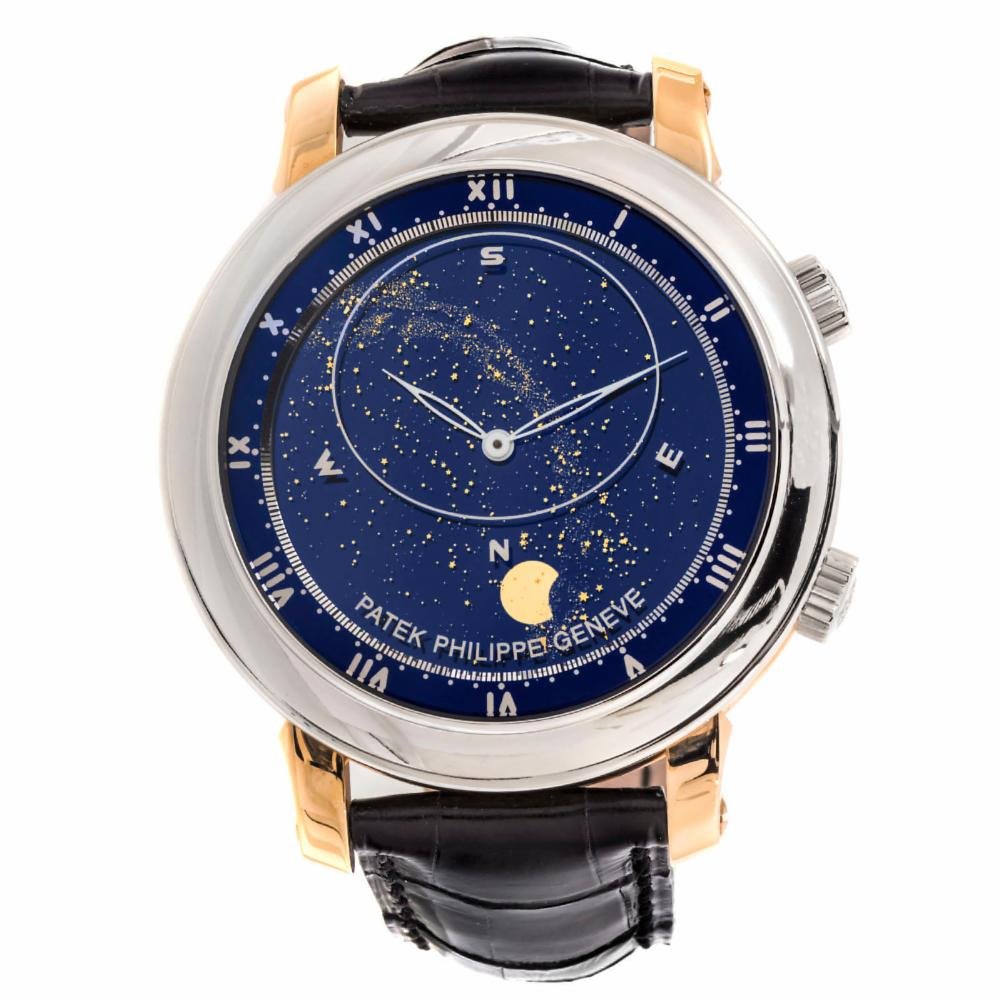 Let's take a shift from cool to costly.
David Beckham's Patek Philippe is worth an estimated quarter of a million dollars. And that's a conservative guess. The custom timepiece he often matches with a plain t-shirt could be worth as much as 400 thousand dollars! In fact, his Grand Complication Celestial has a stunning blue dial that accurately depicts a star-filled sky as it appears from Geneva, which has been home to the Swiss watchmakers since the mid-1800s.
Beckham's pricey Celestial has skeletonized hands and tracks sidereal time, solar time, and lunar days. Its titanium case is fixed with a soft blue leather alligator strap.
Beckham And Breitling Before The Breakup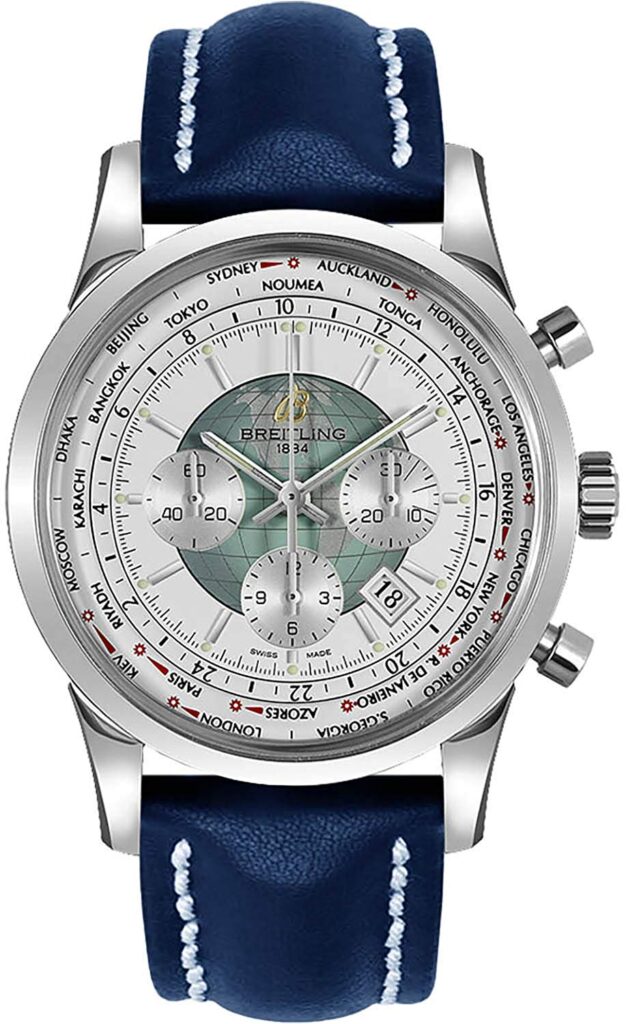 A onetime brand ambassador for Breitling, Beckham is partial to the Breitling Transocean Chronograph Unitime.
Inspired by aviation aesthetics, the Unitimer has a classic three-register chronograph design. This is fitting, given that Breitling invented the three-button chronograph.
While the Unitimer does offer a nod to vintage timepieces, the model is thoroughly modern with rotating discs that at once show the time in 24 different time zones. You can swap out a steel mesh bracelet for a leather strap and put one on your wrist for about $11,000.
Beckham Touts Tudor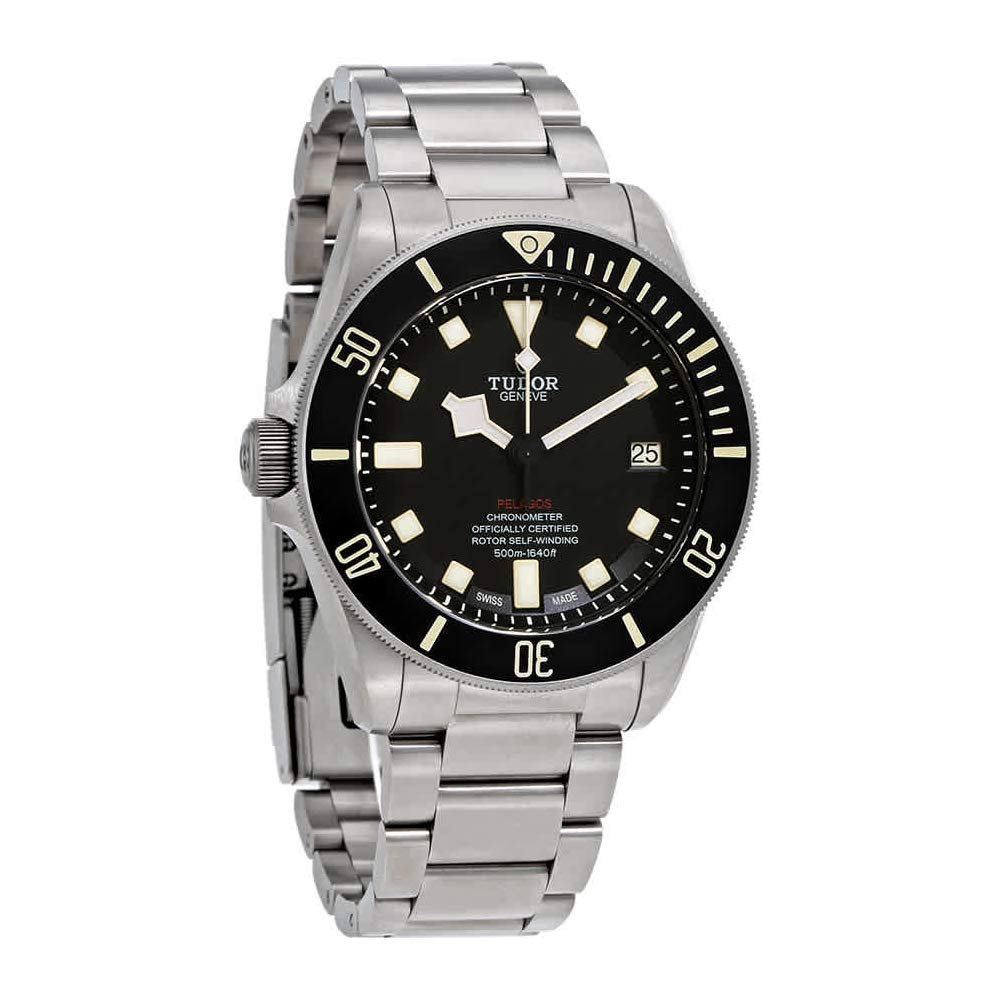 Beckham has most recently become a brand ambassador for Tudor. Owned by the same parent company as Rolex, Tudor exudes much of the same style of its more-expensive cousin and even uses some Rolex components.
Ever the sportsman, Beckham favours the Pelagos LHD. The sturdiest and most adventure-ready watch in Tudor's line, the Pelagos is waterproof to 500 meters and has a helium-escape valve. But lest we forget that David is a fashion icon as well. He often wears the sporty watch with designer suits.
From Rolex and Patek Philippe to Breitling and Tudor, you never know which luxury watch will grace the tattooed wrist of David Beckham. One thing you can count on — he'll look good wearing them.
If you enjoyed this article, make sure to read Most Fashionable World Cup Players And Their Watches.