There are a number of simply stunning automatic watches for men on the market. If you're interested in investing in one of these watches, then why not give them a shot.
Most automatic watches have high value and last a lifetime. In addition, their precision of movement and detailed designs make anyone look exquisite wherever they go. With that, here are some particularly stunning automatic watches for men that are sure to not disappoint.
IWC Portugieser Automatic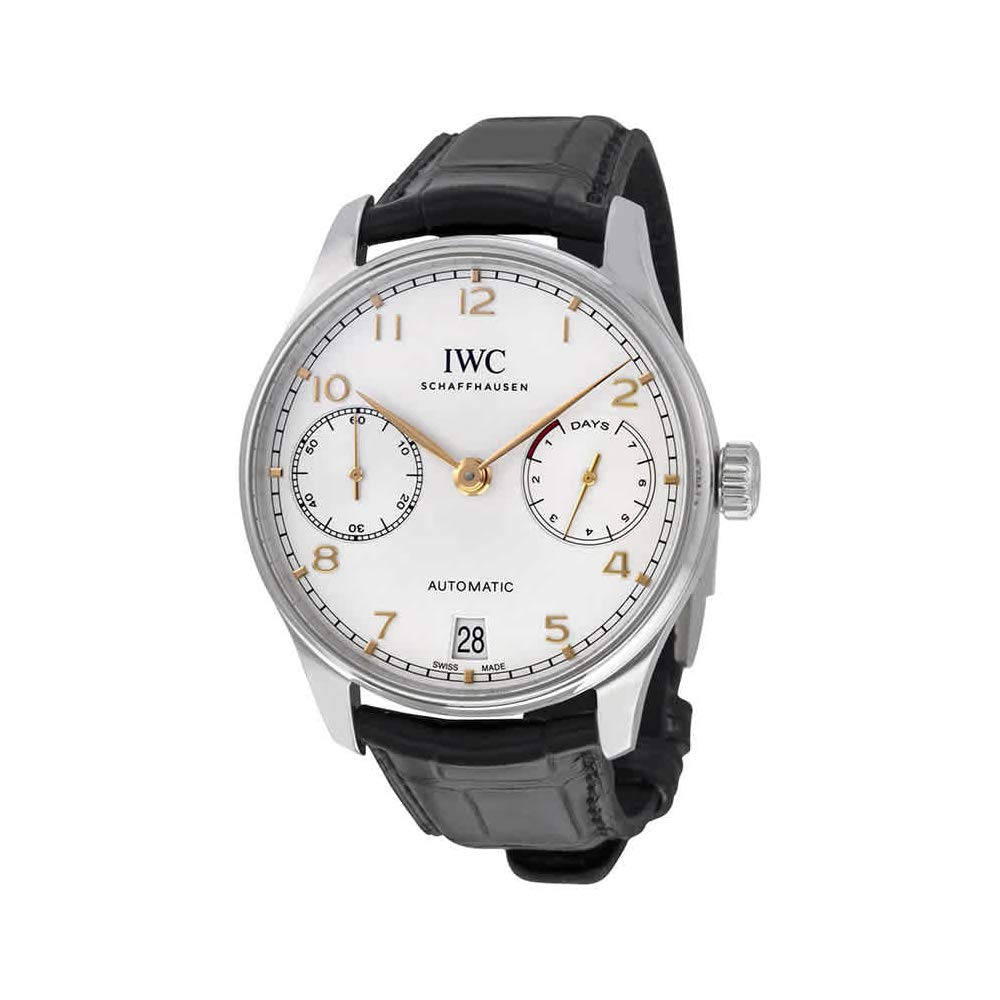 The IWC Portugieser Automatic is an amazing watch. But if you want to buy it directly from the manufacturers, prepare to make an appointment and wait.
Made in Schaffhausen, this watch is one of the best that Swiss manufacturers can offer. Currently, there are six varieties available directly from IWC, all with 31 jewels, a seven-day power reserve with a display, and a rotor with 18-carat gold medallion. In fact, one could go on about the details of these phenomenal pieces. It is without a doubt in a league of its own.
TAG Heuer Carrera Calibre 16 Automatic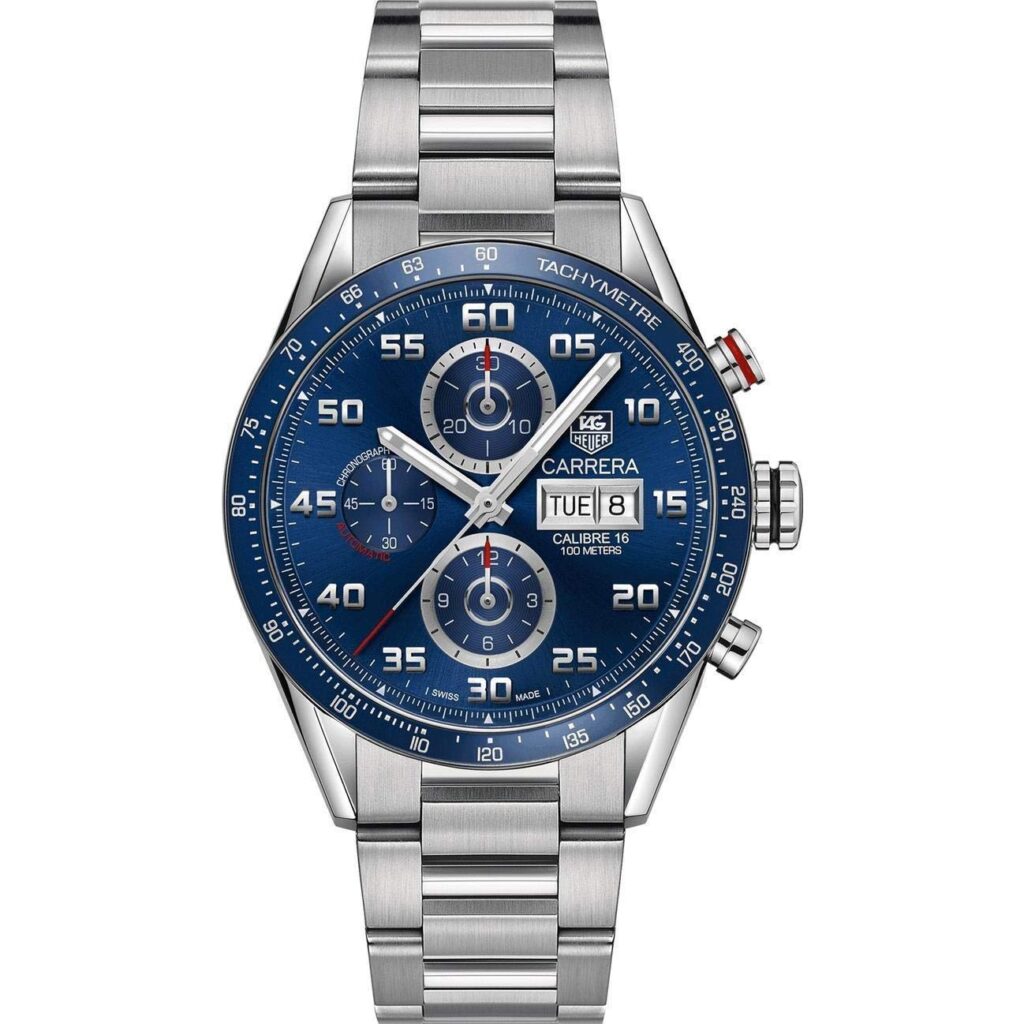 The TAG Heuer Carrera Calibre 16 Automatic is another watch from a Swiss manufacturer that is exquisitely designed with a diameter just over one inch and 21 rubies. Moreover, it comes with a power reserve of approximately 42 hours and leather or steel straps to fit any sized wrist. There is alsl a water-resistance feature that works up to 100 metres and a double anti-reflective curved scratch-resistant sapphire crystal.
This watch is well sought after because of its precision timing, functions, and affordability.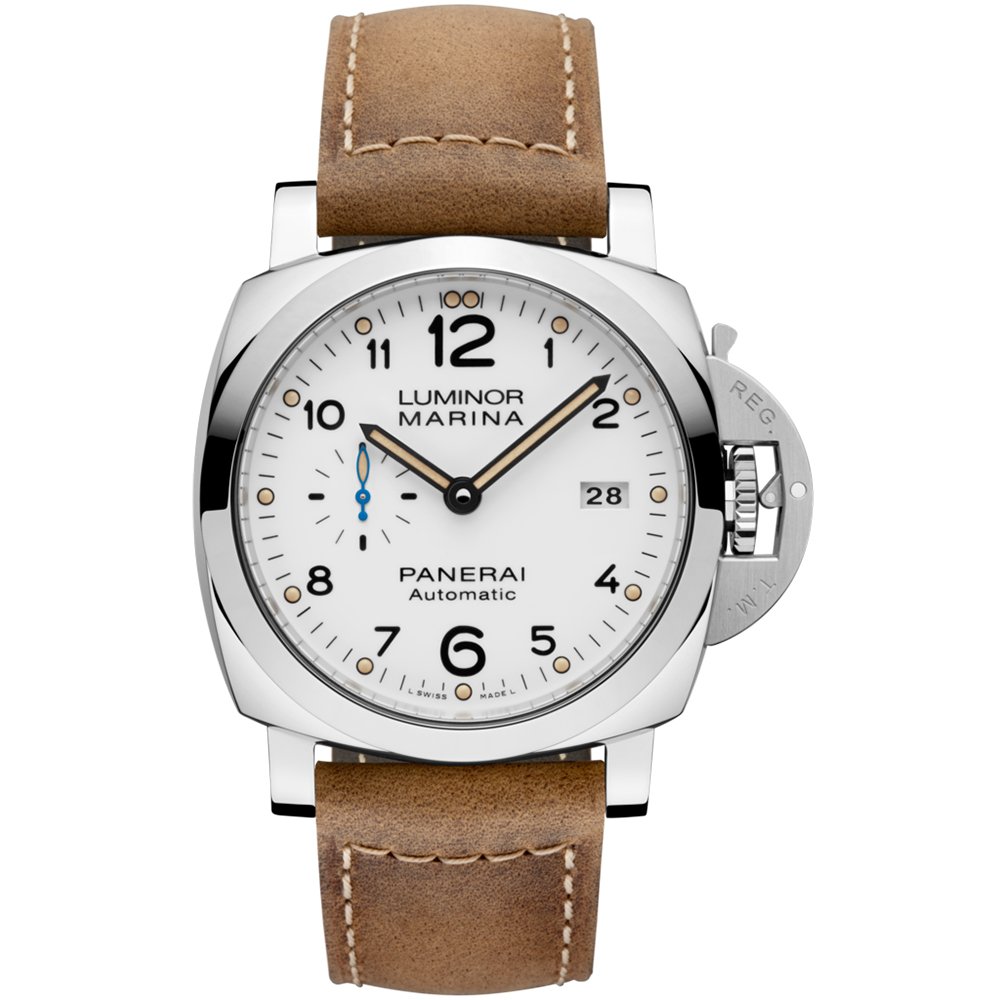 Panerai has been making watches since 1860 and has cleverly mixed Italian style with Swiss precision timing. The Panerai Luminor Marina 1950 3 Days Automatic Acciaio has a see-through sapphire crystal back that displays all its functions in their true glory. A see-through back shows how all of these work together.
The face and the straps of this watch are so stylish that they demonstrate why Italians are known for their panache and design. This timepiece shows how Panerai can compete with highly reputable Swiss watchmakers, which it has been successfully doing so for over 150 years.
Hublot Classic Fusion Automatic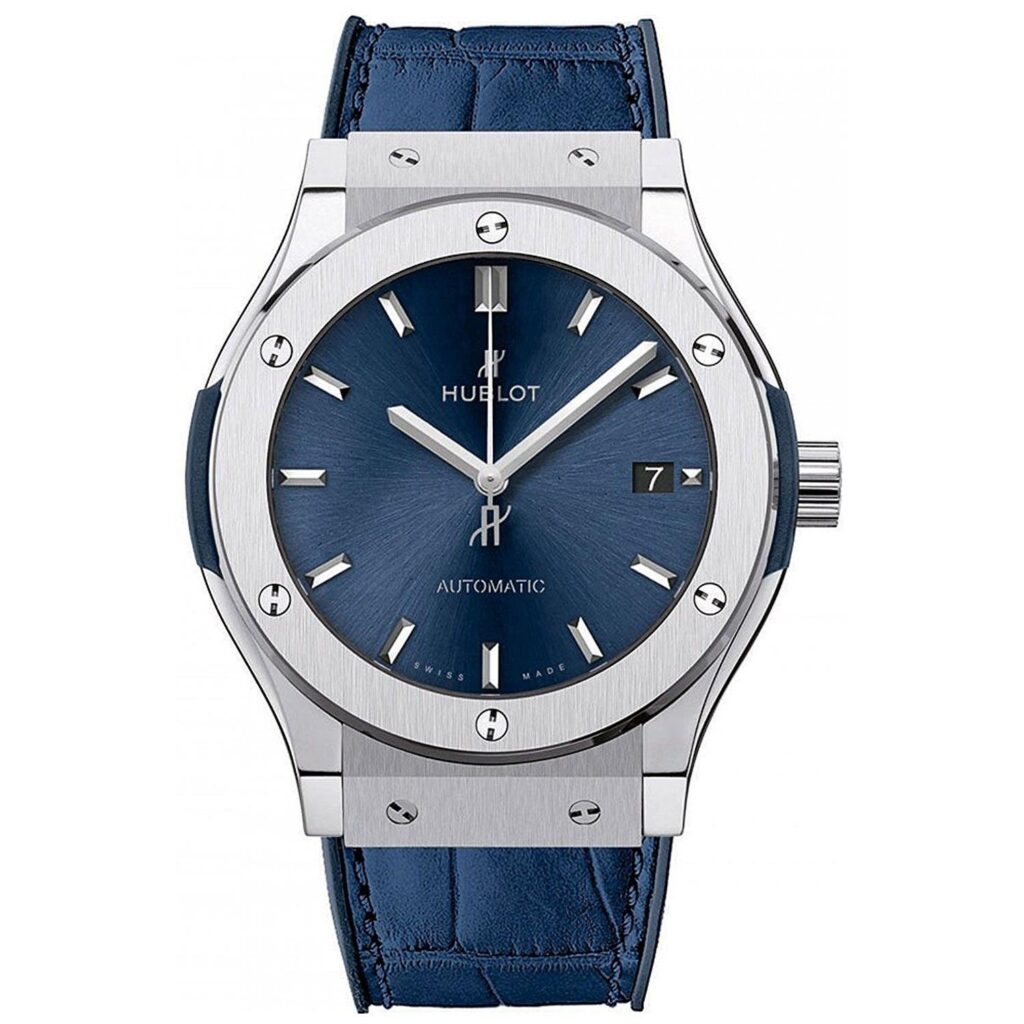 Hublot is a relative newcomer to the luxury watch market and has been making watches since 1999.
The Hublot Classic Fusion range is quite diverse and its automatic watches for men are not cheap, but are rather absolutely magnificent. Hublot Classic Fusion watches offer a classically-styled dial with markers that stand out and a colour coordination which just looks clever and stylish.
Grand Seiko 9S Mechanical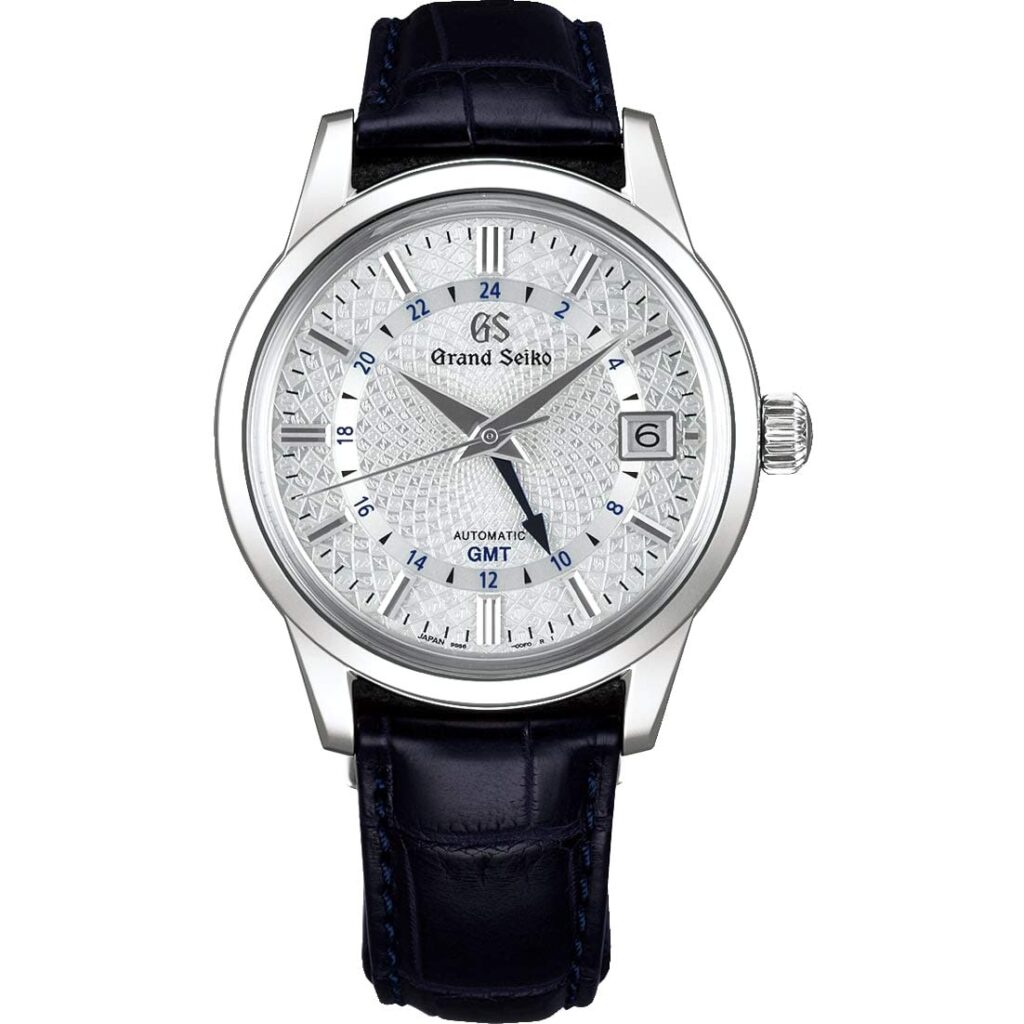 What can you say about Grand Seiko that hasn't been said before? This Japanese watchmaker knows how to please and the Grand Seiko 9S exemplifies just that. It offers precision timing using Seiko's MEMS (Micro Electro Mechanical System).
This watch and its high-quality design show how Grand Seiko has perfected the manufacturing process. In fact, the 9S is designed to have tolerance of up to 100th mm. Now that is precision at its best. But not only is the Grand Seiko 9S a great timepiece, but it is also striking to look at.
Jaeger LeCoultre Master
The Jaeger LeCoultre Master is an incredibly stylish watch. With its eyecatching design and many contemporary functions, it is sure to catch the attention of buyers everywhere. This watch is unique thanks to its classic round shape and sleek aesthetics. So wherever you use it, you're sure to look your best and finest.
Piaget Polo S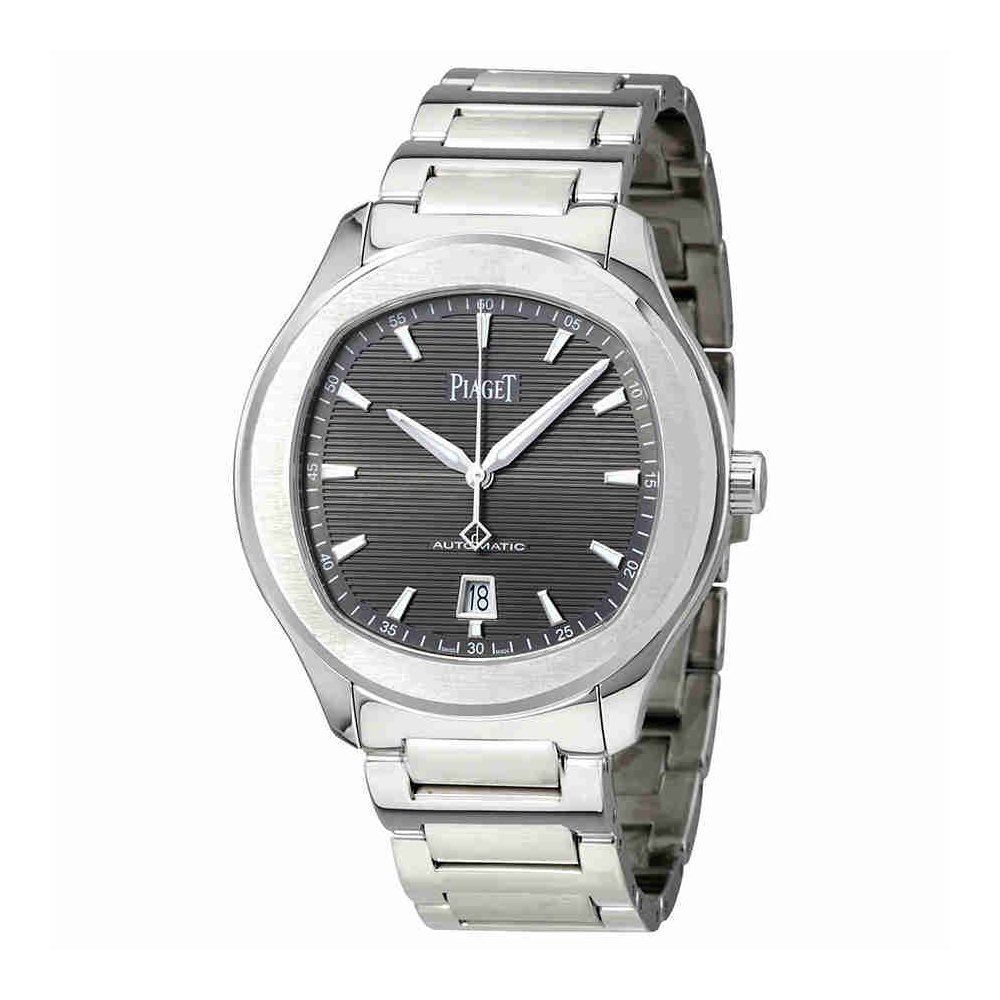 The Piaget Polo S watch is cleverly designed. Its square-shaped face looks nearly octagonal were it not for the slightly rounded edges. All of this within a circular outer. Moreover, the mixing of colours is ingenious and gives the entire watch a totally new kind of allure. Even the straps are simple and yet voguish.
Another feature that makes this watch stand out are the parallel lines across the watch face that are so closely etched out, yet delicately enhance the look. Overall, this watch is amazing and is worth every penny.
Hamilton American Classic Spirit of Liberty Auto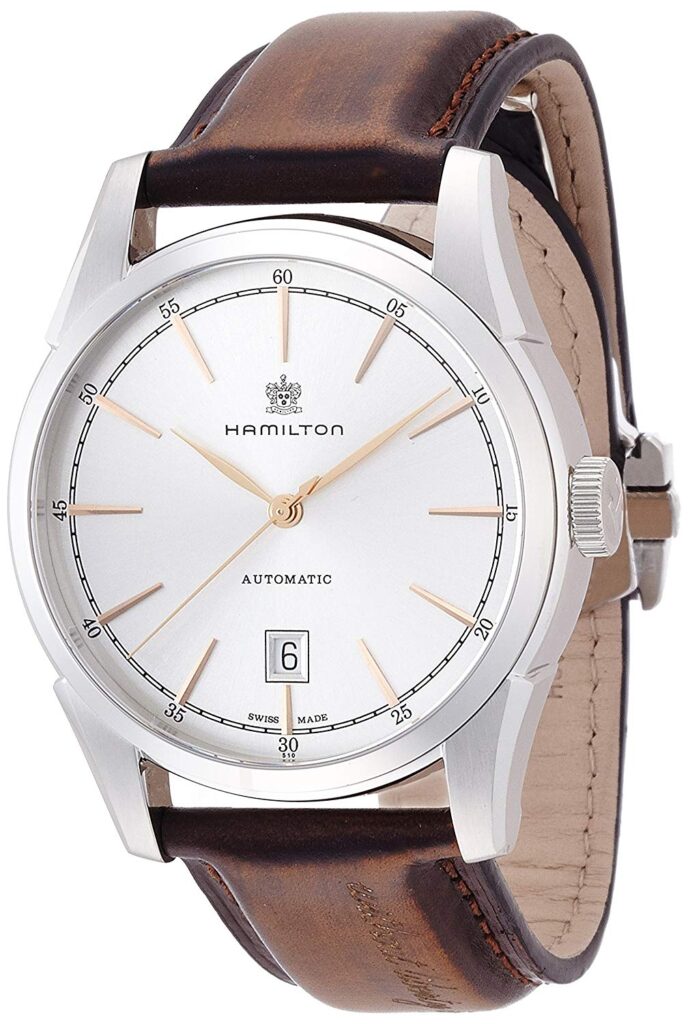 Hamilton watches have never failed to provide a certain sharpness to customers. With their chic designs and convenient functions, these timepieces give buyers the chance to not only look good but to also keep track of their day-to-day business as well.
With this watch, the details in the face is amazing especially with the simple line marker edged with Arabic numbers. The aesthetics are not over complicated and yet look refined. The Hamilton American Classic Spirit of Liberty is an eye-catcher without a doubt and makes anyone who wears it look incredibly regal.
If you liked this article, be sure to read Everything You Need to Know About Pulsar Watches.